Finder research hub
Exclusive data, surveys and reports.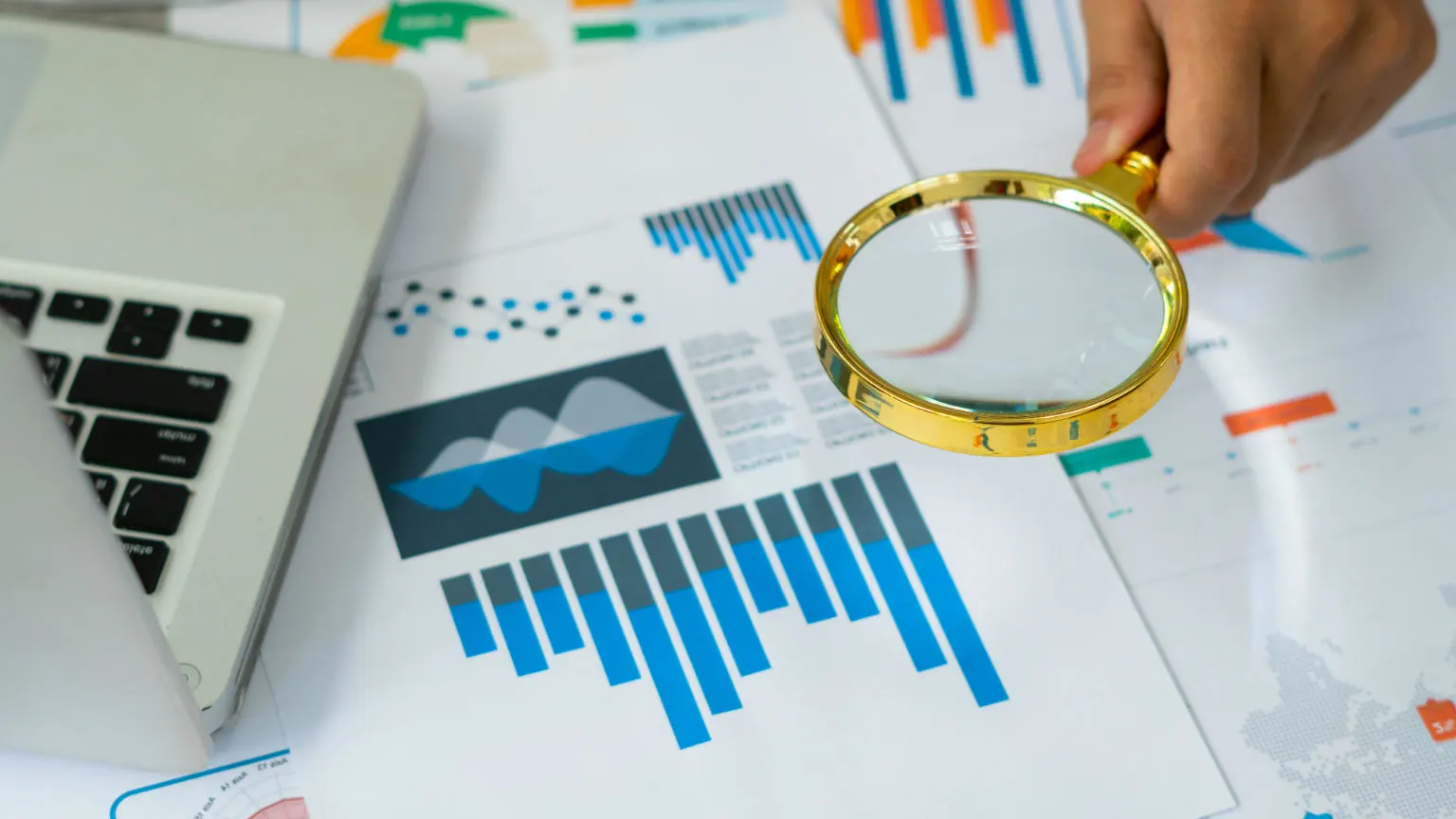 Top Story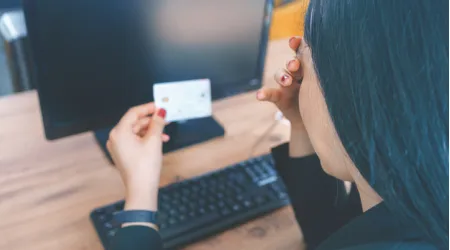 Three real people share their real experiences and credit card horror stories of 2020.
Read more…
Search all articles
| Category | Article | Description |
| --- | --- | --- |
| Money | 1 in 3 Americans suffer from sexually transmitted debt | Our survey reveals an estimated $250 billion absorbed by significant others. |
| Money | 10 jobs most likely to provide a pay raise | Vets have the biggest pay increase potential. |
| Money | 9 diagrams of the balance transfer credit card | Clear-cut explanations on how balance transfers can help you manage debt. |
| Car loans | 90+ day delinquent balances rack up fastest among auto loans | Consumers continue to want what they can't afford. |
| Money | 15 crazy hot dog toppings to try this July | Pile feta, fruit and other wild finishing touches on your franks as you celebrate summer with these crazy dogs. |
| Money | Additional income | Americans are in need of extra cash, with a recent finder.com study finding some 66% of us are looking to bring in a little extra income in the coming 12 months. |
| Money | Almost three-quarters of Americans consider debt a deal breaker | Would debt stop you from saying "I do"? |
| Money | America's biggest money mistakes | A total estimated 126.5 million American adults — 56.9% of respondents — say they've made a money mistake in their lifetime. |
| Money | America's biggest money lies | 78% of American adults admit to lying for financial gain — even more telling was that most people didn't feel bad about their dishonesty. |
| Travel | America's most unreliable airports | Despite travel mishaps improving over the years, there are still airports to be wary of in the US. |
| Money transfers | American immigrants and remittance | We crunched the numbers and found how much money immigrants send abroad and how much they save. |
| Money | American saving habits | Millions of Americans find themselves unable to save money each month, and up to 35% occasionally miss loan payments. |
| Money | Americans spending $1.8 billion on unused gym memberships annually | Weird flex but ok, 6.3% of Americans have a gym membership they don't use. |
| Money | Americans to spend over $181 billion on gifts in the 2016 holiday season | Average spend on gift giving to hit $738 this holiday season! |
| Money | American's Wonder Women in Finance | Take a look at the Wonder Women shaping today's banking and finance industry. |
| Shopping | Are clothing subscriptions boxes worth your money? | Five services that deliver a monthly fashion fix straight to your door. |
| Blog | Average Californian | California is the most populated state in the United States, but who exactly is the average Californian? |
| Blog | Average New Yorker | Who is the average person in the fourth most-populated state in the US? |
| Travel | Awesome features that US houses don't have | Despite the common ground we share with people from countries all around the world, different cultures do certain things differently – particularly when it comes to home design. |
| Money | Baby Boomer statistics | We know that with age comes wisdom. What about financial responsibility? |
| Money | Best wallets for holding EOS | Our review of the best EOS wallets to help you safely store your EOS tokens. |
| Insurance | The biggest driving mistakes of 2019 | Speeding is the most common mistake, but texting while driving is the most costly. |
| Cryptocurrency | Bitcoin statistics | Numbers you should know about the biggest cryptocurrency. |
| Shopping | Black Friday statistics | Expect Americans to drop $90.14 billion on Black Friday and Cyber Monday this year. |
| Shopping | New or used? How to compare the real value of new versus used cars | If you're taking out a car loan, buying new may be a better use of your dollar. |
| Insurance | How many Black Friday finds can you fit in your car? | See how many Amazon Echos, Instant Pots or 4k TVs you can pack your car with on Black Friday. |
| Cryptocurrency | Buffett vs. cryptocurrency | Which investment strategy is right for you: Value investing or digital currencies? |
| Home loans | Buy a home in 78 cities | See how your salary stacks up against buying a home in one of these cities. |
| Insurance | Deadliest cities for driving on Cinco de Mayo | Nearly half of deadly crashes are from drunk driving, especially in these five major cities. |
| Other | Calories in alcohol | If you like piña coladas, and looking down at the scale. |
| Car loans | Car loan borrowing statistics | In 2016, Americans applied for and racked up $564.6 billion in auto loans. By the end of 2017, that number had jumped to $568.6 billion. |
| Insurance | Car insurance rates by age | It's only a number, sure. But how old you are can hugely affect your auto insurance rates. |
| Insurance | Car insurance and gender | It turns out that over a lifetime of driving, men end up paying about 3% more than women. |
| Insurance | Car insurance and marriage | If you've gotten married, there's a good chance you now pay an average $313 less when you were single. |
| Insurance | Car theft stats | Which states and car models have the highest risk of theft? |
| Money | Cashback credit card tips | 12 experts share advice on maximizing cashback rewards |
| Money transfers | Cash or wire transfer | 62% select options that best suit themselves over the recipient when sending from the US. |
| Insurance | Cars owned by celebrities | Extravagant exotic cars and insane ticket prices? Some celebrity rides might surprise you. |
| Credit cards | Chasing points | More than a third (39%) of cardholders say they've used a credit card solely to rack up rewards points. |
| Insurance | Cheapest and most expensive states for car insurance | Learn which cities and states have the lowest and highest premiums to get out on the road. |
| Travel | Cheapest day to fly | Many Americans are on the lookout for cheap flights during the holiday season. But when's the best time to travel? |
| Shopping | Christmas spending: unwanted gifts | Some 56% of Americans surveyed admit to getting at least one unwanted gift over the holidays, totaling roughly 142 million American adults. |
| Other | Consumer financial protection bureau | The CFPB has a focused mission: helping consumers navigate the daunting market of financial products and services. |
| Business loans | Coronavirus business loan statistics | With 84% of small businesses worried about shuttering, owners are turning to SBA funding. |
| Money | Cost of convenience | American adults send three-quarters of a trillion dollars each year on deliveries, rideshares and more. |
| Money | Cost of a Christmas tree | Americans spend nearly $5 billion — $4,872,162,522, to be exact — on trees this year, laying out an average $96 for each one. |
| Money | Cost of drunk driving | The average DUI cost of $3,294 across the US doesn't tell the whole story. |
| Money | Cost of different diets | A normal diet recommended by the USDA costs the average adult $3,685.50 annually, putting the annual cost of Atkins at 17% more than your standard diet. |
| Money | Cost of pumpkins | Americans are expected to spend $575.26 million on pumpkins for carving into jack-o-lanterns in 2018. |
| Money transfers | Countries US sends most money to | American roots are joined to family and friends who dot the world. So are our wallets — to the tune of $135 billion a year. |
| Credit cards | Credit card fraud stats | Nearly half of all cardholders in the US shared an estimated $136 billion in fraudulent charges due to compromised accounts. |
| Technology | Cross-border payment revolution | How will AI, blockchain and social media revolutionize cross-border payments? |
| Cryptocurrency | Cryptocurrency prediction | The big question on everyone's lips: What will these coins be worth in the future? |
| Credit cards | Credit Card Stats | Did you know there are 469,640,000 credit card accounts in the US? See our definitive guide for credit card statistics to learn everything you want to know. |
| Insurance | Credit score and car insurance | Did you know that raising your credit score by 100 points could save you $1,000 a year? |
| Insurance | Dangerous driving report | An estimated 204.4 million Americans admit to driving while distracted in the past year. |
| Shopping | Debt regret | More than 3 in 5 Americans experience debt regret — and most wish they'd saved up instead. |
| Insurance | Deadliest cities | From the most dangerous cities to the riskiest holidays, a few states consistently ride at the top. |
| Insurance | Deadliest cities for driving on St. Patrick's Day | Night driving could lead to a downturn of luck on Shamrock Day. |
| Money | Default nation: America and its delinquency dilemma | More than half of all Americans have missed at least one payment. |
| Money | Digital wallets | E-wallets are giving banks a run for their money as Americans make their finances mobile. |
| Other | Doomsday statistics | More than 68 million American doomsday preppers are estimated to have purchased survival gear in light of recent political events or natural disasters. |
| Insurance | Driving & car insurance statistics | Get stats about driving a car in the US, from popular cars and electric vehicle trends to dangerous driving habits and the cost of insurance. |
| Insurance | Driving fatalities: Christmas weekend | Christmastime ranks as the fifth most dangerous major holiday weekend to be on US roads. |
| Insurance | Driving fatalities: Labor Day | Three US cities tie for most fatalities on the road around this September holiday. |
| Insurance | Driving fatalities: Memorial Day | Unfortunately, every year an average of 360.4 people lose their lives on US roads over the Memorial Day weekend, making it one of the most dangerous weekends to drive. |
| Insurance | Driving fatalities: New Year's | Take care when driving over New Year's: The holiday weekend ranks as the sixth-deadliest major holiday weekend in the US. |
| Insurance | Driving fatalities: Thanksgiving Day | Two US cities tie for most fatalities behind the wheel over the extended holiday. |
| Insurance | Driving fatalities: 4th of July | Independence Day is among the worst weekends to get behind the wheel. |
| Insurance | Drunk driving | Which state is the booziest? Which one has the most drunk driving deaths? |
| Student loans | FAFSA statistics | Undergraduates apply for more federal aid than any other group — but more might be eligible. |
| Money | Fed rate updates | Learn today's rate and how the Fed's changes affect credit cards, car and personal loans, savings and checking accounts and other financial products. |
| Insurance | Flooding stats | Rising coastal tides can mean costly damage. But water can pool in low-risk areas, too. |
| Money | Gift card spending | Americans have left $45 billion (with a b) on unused gift cards |
| Other | Half the world's poor are equal to the 8 richest people in the world | We created an infographic to try to understand this inequality, but it's more than we can fathom. |
| Cryptocurrency | Here's why Americans aren't buying cryptocurrencies: survey | Most people haven't bought into virtual currencies because of a lack of interest or practical need. |
| Insurance | High Driving | As many as 41.4 million drivers could be high on the road by 2021. |
| Shopping | High Shopping | Americans spent $62.1 billion on purchases while under the influence. |
| Shopping | Holiday spending statistics | New research reveals that more than 211 million Americans plan to shop up a storm this holiday season. |
| Car loans | Holiday car repairs | Planning a road trip this holiday season? These are the car parts you're most likely to need repaired during December and January. |
| Insurance | Home insurance stats | If you live near major bodies of water or places prone to severe weather, you'll pay a higher premium than those further inland. |
| Home loans | Home renovation debt | Americans are financing $16.16 billion for home renovations — and not just on plastic |
| Personal Loans | How much money do you need to make to get a personal loan? | Discover your borrowing power, even if you're on a low income. |
| Other | How much will murder impact the value of your home? | Homicides wipe $2.3 billion off the US property market every year. |
| Money | How to find unclaimed money: Search by state? | Each state has a system to reunite unclaimed property with its rightful owners. And you can search these government databases for free. |
| Other | Introducing, the iBag | Introducing, the iBag |
| Technology | iPhone or Android | Which smartphone is the most loved online? |
| Technology | US iPhone sales statistics | Just how popular is Apple's smartphone in the US? |
| Shopping | Impulse spending stats | 88.6% of Americans have fallen prey to impulsive online shopping. |
| Money | Joint partner accounts | Sharing is caring … right? If you're 1 in 3 Americans, the extent of that sentiment only goes so far. |
| Money | Kid's allowances | Americans fork out an estimated $41 billion in kids' allowances annually. |
| Insurance | Life Insurance Stats for 2019 | Understanding the ins and outs of life insurance through the numbers. |
| Money | Living paycheck to paycheck | An estimated 186.7 million employed Americans, or 73.5% of the population, could live off their savings for only six months before going broke. How long could you get by if you lost your job tomorrow? |
| Money | Loans from friends and family | Americans owe an estimated $184 billion to friends and family annually. |
| Insurance | Lying on insurance | Honesty is the best policy, but not all Americans believe it gets them the best insurance policy. |
| Student loans | MBA salary statistics | Can a business degree really pay for itself? Find out the average starting salary of MBA graduates and the top 10 schools with the highest ROI. |
| Credit cards | Medical emergency debt | Millions of Americans need to use plastic or borrow from loved ones to pay expensive doctor bills. |
| Money | Millennial money statistics | Here's how the "next great generation" handles their finances |
| Money | Money Transfer Awards 2017 | VIEW AWARD CATEGORY + WINNERS ANALYSIS |
| Money | Most expensive cities to die in | Don't get buried in debt |
| Other | Most Popular Dog Breeds Around the World | Which dog is the world's favorite? Our interactive map above reveals favored dog breeds each country Googles more than any other hound. |
| Shopping | Mother's day stats | The average American spent $124 on their choice of Mother's Day gift this year. That adds up to a grand total of $30.309 billion. |
| Home loans | Mortgage stress | 20 of the largest 100 American cities are in mortgage stress. |
| Other | Netflix International: What movies and TV shows can I watch, and where can I watch them? | Netflix now operates in almost every country in the world, but what is available in each country varies. Find out how many TV shows and movies are available wherever you go. Last updated: 29 August 2019 |
| Other | 2020 New Year's resolution statistics | How many Americans are due to achieve their "new year, new me" goals in 2020? |
| Personal loans | Payday loans statistics | Each year, approximately 12 million Americans take out payday loans. What they need the money for might not be what you'd expect. |
| Personal loans | Personal loans statistics | Americans always seem to want more – we're all guilty of it. But how far are we extending our hands to get the things we want? |
| Other | US president predictions | Who would the world elect as the next US President? |
| Money | Refugee business statistics | There are 180,000 refugee entrepreneurs in the United States collectively earning $4,600,000,000 in income — an average of $25,555 per person. |
| Money transfers | Remittance fees worldwide | The global average rate is 7.14%, but it really depends if you're looking by country, type of provider, or form of payment. |
| Money | Remittance Statistics | Find out the data on which countries send the most money abroad. |
| Money | Renting a spare bedroom | Here's how America's spare bedrooms could be worth $174.9 billion |
| Money | Retirement outlook statistics | New research reveals almost 1 in 5 Americans don't believe they'll ever retire. |
| Other | What are my rights after getting pulled over by a cop while driving? | How to handle a traffic stop and understand your rights as a driver or passenger |
| Money | Savings Account Statistics | In a world obsessed with spending, here's how and how much America saves. |
| Shopping | Shopping: drunk purchases | America's drunk shopping habit balloons to almost $40 billion. |
| Money | Sky-high Prices at Duty-Free | Is duty-free always cheaper? |
| Money | Finder's Starbucks Index 2019 | A tall latte in New York City is the 16th most expensive of cities across 76 countries |
| Shopping | Store deterrence stats | Americans are relying more and more on plastic to pay for their goods, with 45% of us saying we wouldn't shop at a cash-only retailers. |
| Money | Side hustles | Over 1 in 4 Americans are turning to the gig economy for a tax-free income on the side. |
| Business loans | Small businesses without credit cards | Small businesses that don't accept credit cards losing 11.8 million customers. |
| Business loans | Small businesses debt | Americans borrowed $17.5 billion to support their small businesses — and that's before interest. |
| Business loans | Small business loan statistics | Only 40% of American business owners applied for a loan in 2017, according to a Federal Reserve survey — down from 45% in 2016. |
| Money | Spending money to spite your face? | 104 million Americans spend $65.4 billion to avoid embarrassment. |
| Entertainment | Star Wars piracy problem | More than an estimated 4.7 million Americans planned to watch The Last Jedi illegally. |
| Technology | Streaming service wars | Finder compared seven streaming platforms, unearthing those offering the most value for its features. |
| Student loans | Student loan ROI | Finder.com analyzes LinkedIn's top 20 highest paying careers to assess their overall value when compared to the student debt incurred. |
| Student loans | Student loan statistics: debt and repayment | Students preparing to graduate are well aware that degrees come with a hefty price tag. But just how much student debt are Americans taking on? |
| Student loans | Student loans to overtake mortgages by 2042 | Mortgages are growing at a rate of 0.6% annually, while student loans are growing at 10.4%. |
| Shopping | Super Bowl statistics 2017 | $14.1 billion projected to be spent by consumers during Super Bowl weekend. |
| Entertainment | Superhero Statistics | While DC's heroes have made the most appearances, Marvel seems to be winning the hearts of the masses. |
| Shopping | Thanksgiving spending: turkey | Americans expected to spend $991.16 million on Thanksgiving turkey in 2018. |
| Money | The cost of beer around the world | Is the US getting a raw deal on beer? We scoured the internet to get the cost of a pint in the most populated cities around the world. |
| Money | The history of money | From bartering and trades to Apple Pay and Bitcoin, this is the history of how we save — and how we spend. |
| Money and travel | Top 15 expensive hospitals | The average night at a hospital in Monaco costs $3,371 — seven times the cost of a five-star hotel. |
| Money and travel | Top U.S. vacation hotspots | When deciding on taking out a mortgage on a second vacation home, make sure to check our list of best U.S. cities and locations to invest in. |
| Student loans | Top 25 nursing scholarships | Pursuing a career in health care? Consider these scholarships to reduce your student debt. |
| Student loans | Top 25 teaching scholarships | Interested in a teaching career? Browse our list to see how you can reduce your student debt. |
| Insurance | How to transport Christmas trees the right way | Could taking your Christmas tree home turn dangerous? Find out how to make the trip home safer. |
| Money | Uber calculator | Uber drivers can make up to $9.83 more an hour compared with minimum-wage workers. |
| Money and travel | Vacation debt | We're twice as likely to get into debt over shopping than by purchasing a home. |
| Shopping | Valentine's Day spending: After the holiday | Move over Black Friday, as bargain hunters look for Valentine's value after 14 February. |
| Shopping | Valentine's Day spending: On Pets | Households to spend $175 million less on their furry friends in 2019. |
| Shopping | Valentine's Day spending stats | Some 135 million Americans expected to drop $30 billion on V-Day 2019. |
| Student loans | Value of a college degree | 60.96 million Americans are unsure or don't think their college degree was worth the money. |
| Money | Wedding debt | Americans borrowed $3.48 billion dollars to get married – one third used credit cards. |
| Money | What you need to earn to buy your own home in 78 US cities | We've calculated the salary required to buy a home and afford living expenses in 78 major US cities. |
| Money | What's your liquidity? | The financial case for sobriety: Calculate your savings |
| Credit Cards | Which credit card companies are least likely to receive a fraud complaint? | With identity theft rampant, finder.com analyzed 20 of the largest credit card companies to identify which handles it best |
| Insurance | Deadliest cities for driving on Valentine's Day | The big heart of Houston ranks the least safe during the Day of Love. |
| Cryptocurrency | Why haven't we all bought cryptocurrency yet? | Our survey finds that 92.05% of us haven't invested in cryptocurrency yet — but why not? |
| Other | Winter is here. And so is piracy. | Over 10 million Americans plan to watch Game of Thrones Season 7 illegally |
| Insurance | Winter driving statistics | Wintry December leads to the most fatal car accidents due to weather, but not for the reasons you think. |
| Money | Winter spending | Americans coughed up over $23.2 billion dollars on cold/flu supplies and food delivery this winter. |
| Other | Working hard or hardly working? | 57% of American workers admit to online shopping while at work. |
| Money | WSJ economic survey | Every month, The Wall Street Journal surveys some 60 economists to weigh in on major economic indicators with their forecasts for the next few years. |
For media inquiries: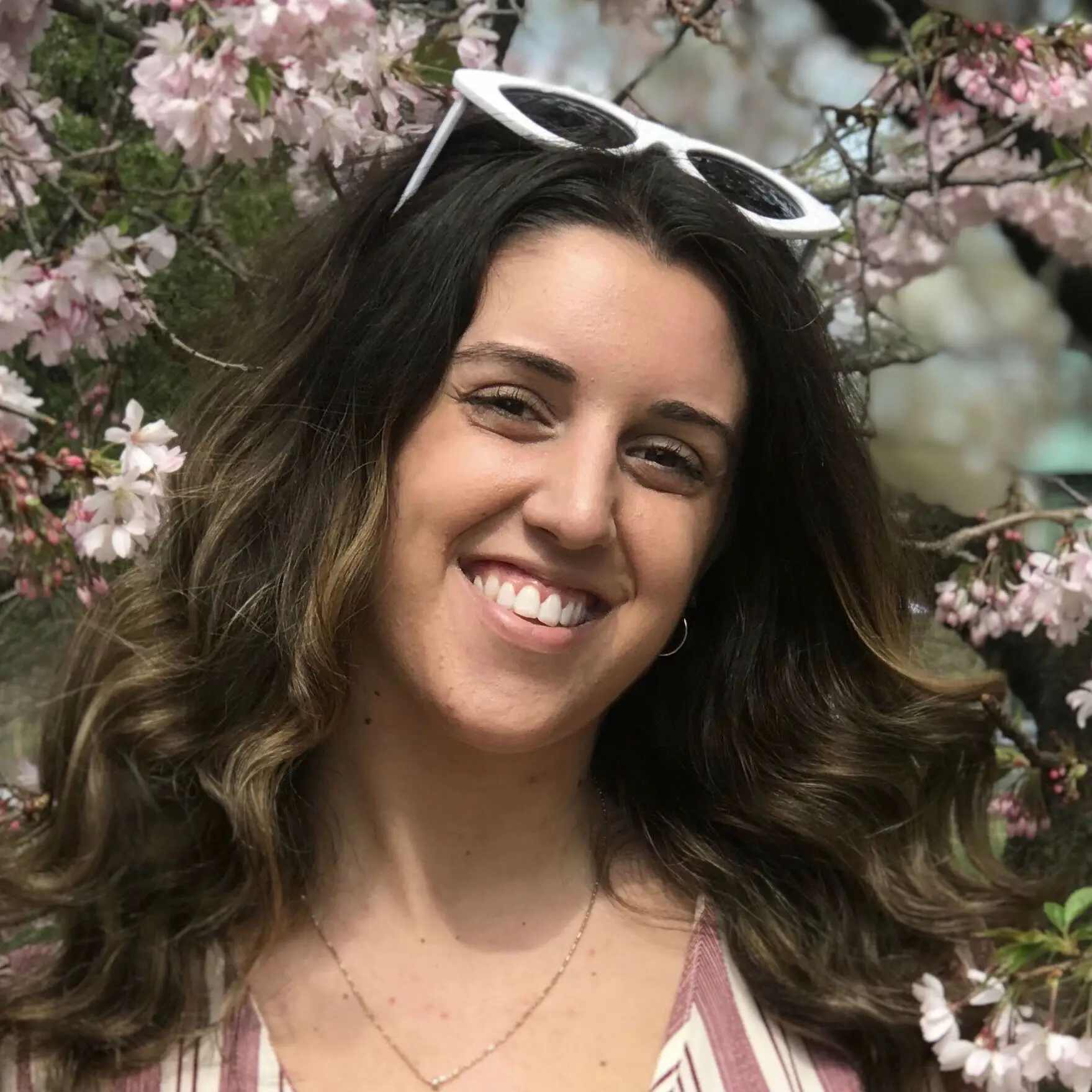 Nicole Gallina
Communications Coordinator
347-677-4931
nicole.gallina@finder.com


More guides on Finder
Finder's Starbucks Index 2019

Ever wondered how much a tall Starbucks latte costs around the world? And what does that say about the value of currency? Finder's Starbucks Index 2019 delves into the data to find out.