Streaming services wars
Finder compared seven streaming platforms, unearthing those offering the most value for its features.
"Be kind, rewind" are words of old, before technology stepped in to revolutionize the way we devour entertainment at any moment of the day. For those who have grown up in the era of technology, subscription video-on-demand platform is the new VHS.
Finder compared seven streaming platforms, unearthing those offering the most value for its features to see how these subscription services compare to the average cost of cable and movie tickets in the US.
To stream or not to stream
Analyzing seven of the top streaming platforms, we found the most affordable service is Amazon Prime Video. This big-name streaming provider offers new customers a low $2.99 a month for the first six months and then $5.99 a month after that.
Coming in at a close second is Hulu at $5.99 a month out the gate for all customers, followed by Disney+ at $6.99 a month and Starz at $8.99 a month. Netflix's lowest package is now $9.99 a month following a price rise in January 2022, followed by YouTube Premium at $11.99 a month. HBO NOW takes last place for affordability at $14.99 a month.
| Provider | Base price monthly |
| --- | --- |
| Amazon Prime Video | $5.99 |
| Hulu | $5.99 |
| Disney+ | $6.99 |
| Starz | $8.99 |
| Netflix | $9.99 |
| YouTube Premium | $11.99 |
| HBO NOW | $14.99 |
Although price is an important consideration, so is most perks per penny. Most streaming networks provide a free trial that ranges from 28 to 31 days, depending on the month, as well as options to download shows and movies for offline streaming and connect more than one device.
What does Netflix offer?
Netflix is the largest streaming network on our list by far, supporting around 60 million paying subscribers in the U.S according to the New York Times. In addition to offering a free trial to new customers, Netflix allows you to download up to 100 titles. Depending on the account plan you can connect one, two or four devices to watch your favorite shows. This popular provider also lets you skip TV show intros, because ain't nobody got time for that, especially when binging.
As for binging, its basic price has risen to a still affordable $9.99 a month. You can also build lists for future watching and change the language on select titles. Netflix streaming is available in over 190 countries.
What does Amazon Prime Video offer?
As of 2019, Amazon Prime Video supported over 50 million viewers looking to watch their favorite shows in 4K Ultra HD with HDR. You can download 15 to 25 titles across all devices, depending on your location, for offline viewing on up to two devices.
It's got something Netflix doesn't: the ability to add subscription for HBO NOW, Showtime and Starz. Bundle that with shopping through Amazon Prime, and you're set for streaming, shopping and all the other wonders of the Internet.
What does Hulu offer?
Supporting 28 million streamers, Hulu offers three plans, each extending a free 30-day trial, subscription add-on options and downloadable content on up to 25 titles.
Hulu's base plan at $5.99 a month allows you to download shows to stream offline and connect up to five devices.
Level up to the $11.99-a-month plan to stream 85,000 episodes and hit movies without the ads of the base plan. Or go wild with Hulu + Live TV at $54.99 a month (set to go into effect December 2019), which comes with offline viewing, multiple device connectivity and no ads while extending up to 69 channels for live sports, news and entertainment.
What does YouTube Premium offer?
Take your shows to go with YouTube Premium, which allows for an undisclosed number of downloads and the perk of connecting up to 10 devices per account for offline viewing.
A subscription to YouTube Premium also eliminates ads across YouTube Kids, YouTube Music and Google Play Music. To top it off, you can watch while using other apps with background play.
What does Starz offer?
Subscribers with Starz enjoy full downloads and streaming on demand. And this provider won't lock you into a contract, meaning you can cancel anytime you want. When it comes to device use, it ties with YouTube Premium by allowing up to 10 compatible devices.
What does HBO NOW offer?
At $14.99 a month, HBO NOW is steep compared to other top streaming options. But it gives its competitors a run for the money by bundling into its services nine participating providers, like Hulu, Amazon Prime Video and others already on this list.
HBO NOW also allows up to three devices at one time, with no limit on the number of devices you're allowed to have activated.
What does Disney+ offer?
Mirror, mirror on the wall, who's the newest of them all? Launching in November 2019, Disney+ hopes to rope in 160 million subscribers over the next five years with Hulu and ESPN+ add-on options, according to a recent announcement.
Disney+ is competitive with other providers that allow for offline streaming, and it throws in a kids mode and commentary for select movies. If the launch goes well, it could take Disney's stock to infinity and beyond!
Subscribers and provider features
Each streaming service offers a unique set of subscribers trials, limitations and features.
Provider
Subscribers
Trial length
Maximum downloads
Maximum devices
Additional features
continued
continued
Disney+
A predicted 160 million subscribers among Disney+, Hulu and ESPN+ over the next five years
None
Unlimited downloads of shows & movies on the Disney+ app to watch offline; no constraints on # of times a title can be downloaded annually.
4

4K streaming for movies and TVs that support it
Downloading for offline streaming

Commentary for select movies
Kids mode

Subscription add-on options for Disney+, Hulu and ESPN+

Netflix
around 60 million
30 days
100 titles
1, 2, or 4, plan depending

Intro skip
Option to turn off autoplay

Option to rate shows
Lanuage Change

List building
Streaming in 34 countries

Amazon Prime Video
Over 50 million
30 days
15 to 24 total, depending on your location across all devices
2

4K Ultra HD
HDR
4 compatible devices for Instant Video

Select mobile downloads for offline viewing

Amazon Prime two-day delivery
Add-on options for HBO NOW, Showtime and Starz

Hulu
28 million
1 month
25 episodes and movies downloaded at one time
Up to 5

Multiple building options:

$11.99/month no-ad upgrade

$54.99/month ad-free Hulu+Live TV w/ up to 69 channels

Downloading for offline streaming
Commentary for select movies

Kids mode
Subscription add-on options for Disney+, Hulu and ESPN+

Starz
Undisclosed
7 days
Unlimited
4

Up to 10 compatible devices for streaming

HBO NOW
5 million
7 days
Unavailable
3

Watch on up to 3 devices at once

YouTube Premium
1.5 million as of 2016 report
1 month
Undisclosed
Up to 10

Downloading available for offline viewing
No ads

Background video play while in other apps

Includes YouTube Kids, YouTube Music and Google Play Music
Conquering cable
A rise of streaming services alongside increasing cable fees has made cutting the cord an appealing option for many households.
Cable companies compete for your viewing dollar with introductory prices and discounts, but they often come with costs that streaming services don't, such as deposits for the use of a cable box, long-term contracts and hidden fees. In fact, 69% of Americans who used telecom services in the previous two years said they've experienced unexpected fees, according to a 2018 Consumer Reports survey of 2,057 American adults.
Streaming vs. cable: Potential savings
| Streaming | Base price per month | Cable | Introductory pricing per month | Potential savings per month |
| --- | --- | --- | --- | --- |
| Amazon Prime Video | $5.99 | Cox Authorized Retailer | $25 to $69.99 | $19.01 to $64 |
| Hulu | $5.99 | Xfinity | $54.99 to $84.99 | $39.00 to $79.00 |
| Disney+ | $6.99 | Optimum | $64.95 to $104.95 | $71.94 to $111.94 |
| Netflix | $9.99 | Dish America's Top 200 | $79.99 | $71.00 |
| Starz | $8.99 | DirecTV Ultimate All Included | $84.99 | $76.00 |
| YouTube Premium | $11.99 | Spectrum TV Gold | $104.99 | $93.00 |
| HBO NOW | $14.99 | AT&T U450 with Internet 1000 | $184.00 | $170.00 |
From box office to bedroom
Interestingly enough, movie ticket sales in North America have steadily declined since 2002, but total box office revenue continues to rise due to increasing movie ticket prices.
A 2018 study from Statisa found that 54% of U.S.-based respondents said their favorite moving-watching location was at home. Only 13% of respondents said they preferred to watch movies in a theater, while 22% said they like the theater and home options equally. Over the past 10 years, the average cost of a movie ticket in the US has increased by 27% from $7.18 in 2008 to $9.11 in 2018, according to the National Association of Theatre Owners.
Streaming savings tips from Finder Public Relations Manager Allan Givens
"Don't let your subscriptions pile up and burn a hole in your wallet. Figure out which streaming services you are investing more time in to narrow your decision. Currently, most streaming services do not have contracts. So, fortunately, you can come and go as often as you want."

"If you want to take advantage of the free trial, set a reminder for when it ends. That way, you can cancel before you are charged. Some services allow you to sign up and cancel the very same day and still have access during your trial period."

"For services offering use across multiple devices, share accounts with friends and family. You pay for one account, they pay for another and you both have access. But avoid oversharing your password, as there is a limit to how many devices your account can access."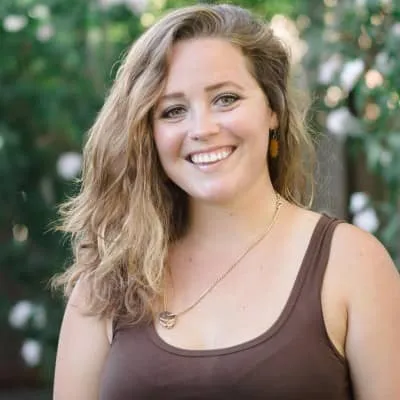 For all media inquiries, please contact:
Chelsea Wells-Barrett, PR, Media Relations and Communications
Related to streaming...
You can watch and record cable TV on new streaming service Philo
Roku TV and Media Streaming Devices
How to setup Netflix: a step-by-step guide
More guides on Finder
Superhero statistics

Our summary of the past half a century of superhero shows. While DC's heroes have made the most appearances, Marvel seems to be winning the hearts of the masses.

Star Wars and the piracy problem

More than 4.7 million Americans plan to watch the latest Star Wars movie illegally, with over 1 in 3 of us gearing up to watch it.