Finder makes money from featured partners, but editorial opinions are our own.

Advertiser disclosure
Are clothing subscriptions boxes worth your money?
Five services that deliver a monthly fashion fix straight to your door.
Ever want to hit the refresh button on your closet without leaving the house? Clothing subscription boxes let you do exactly that. For a recurring monthly bill, you can be the person in your office who never wears the same thing — but it is it worth the cash?
According to the US Department of Labor, American consumers spent an average of $1,866 on apparel and services in 2018. That's roughly $155/month or $5.11/day.
On most of these curated clothing boxes, you can spend below $155/month if you don't buy everything that's sent. Personal styling by subscription can save shoppers both cash and time — a smart money move for future fashionistas.
Let us unbox some of the top clothing subscription boxes on the market so you can decide if any are a fit for you.
Rent the Runway
Rent the Runway offers an extensive collection of women's designer clothing. The online closet is thoughtfully curated so you can browse by clothing type, occasion and trending style. Rent the Runway also rents out jewelry, handbags, scarves, hats and sunglasses so you can never leave the house without an accent piece.
The service splits its high fashion subscription box into two plans: Unlimited and Update.
Rent the Runway: Unlimited
Rent the Runway's Unlimited service costs $159/month — which is pricey — but let's unload some key features. You're allowed to rent four items at a time and are free to make as many item swaps as you want. That means you could potentially wear an item of clothing on the first day of the month, send it back on the second and have another piece on your doorstep within several days.
It should also be noted that designer items in the Unlimited collection are priced as high as $3,000. If you rented out four pieces a week each month (16 items), the rental cost per item would be $9.94 per piece — that's a deal for a revolving door's worth of designers.
Rent the Runway: Update
Rent the Runway's Update service costs $89/month and is moreso a once-a-month wardrobe rental. You're limited to four rented items and you swap for a new shipment each month.
Keep in mind the collection is a bit smaller than the Unlimited service and items only retail as high as $350. All things considered, it could be worth it to you if you want to be donned in fresh designer for $22.25 per item rented.
Pause or cancel anytime
Students get 25% off for Update memberships
Clothes are available to purchase at a discounted rate
$30 off for new referrals
Maternity options available
Stitch Fix
Stitch Fix — which caters to men, women and children — sends you a box of fresh threads hand-picked for you by a stylist. However, its service isn't really a subscription. Think of it more as a personal stylist at your beck and call.
The way it works is that every box sent to you incurs a $20 stylist fee. And shipments can be as often as every two weeks or spread out to every three months — you pick. If you decide to buy an item, that $20 is credited towards your purchase.
Purchasing every item in your box will get you 25% off everything. Unfortunately, if nothing in the box appeals to you, you'll have to eat the $20 stylist fee.
To get an idea of what type of clothing, accessories or shoes to send you, Stitch Fix quizzes you to narrow down your fit and personal style. And even though items range from $25 to $500, your personal stylist will take into account your quiz results and only send you items within a price range you're comfortable with.
You can seriously save if your stylist is on point. If you were sent five items with an average price tag of $55 ($275 total), you could scoop the whole box for $186.25. That's $88.75 in savings.
25% discount for whole box purchases
Three-day window to decide
No subscription
Price-matching program
$25 credit for new referrals
Le Tote
Le Tote is a women's monthly clothing subscription box with a hybrid approach: It operates as a rental service that gives you the opportunity to buy items for 50% off of retail price. The Classic subscription starts at $79/month and Maternity starts at $89/month. Le Tote's technology will make suggestions on your behalf, but you ultimately decide what shows up on your doorstep.
How many items you receive depends on your membership, but let's say you have the Classic membership and receive five items per month. You're getting access to a rotating wardrobe for $15.80 per item — a pretty good deal.
Even better, you're allowed to stretch the service by getting multiple totes a month. But that all depends on how fast you get through and return each tote.
Add extra items for a one-time fee
Buy rentals for 50% off retail
No monthly limit on totes — get a new tote when you send one back
Frank & Oak
With options for both men and women, Frank & Oak sends three to five hand-picked items monthly and you decide if you want to purchase or return. The service is for both men and women. Frank & Oak stylists get a feel for how you dress from an online survey that asks about your sizing and clothing preferences.
Single items from Frank & Oak can range from $29 to $149, and the typical box sent out each month totals anywhere from $150 to $250. It's one of the more expensive services, but you're not required to buy anything — plus you can preview and tweak your box before it ships.
The only catch here is that you'll pay a $25 styling fee if you return the entire box, but if you buy an item, it's credited towards your purchase.
Seven days to decide if you want to purchase
Skip months or cancel anytime
No subscription
Shop on the website and receive 20% off
UrbaneBox
UrbaneBox is another service that specially selects clothing for men and women based on an online questionnaire. Pricing for the service breaks down like this:
Monthly for $65/month
Three months for $60/month
Six months for $55/month
For your subscription price, you receive two to three items a month. But the UrbaneBox business model is a bit different from the others — you can't really pick and choose what you like from your box: It's essentially a package deal. So unless you keep the whole box, you're going to pay some sort of fee.
Sure, you can exchange items that don't fit at no charge. But if you want to exchange for a different item, you'll pay an additional $15. And you can return the whole box, but you'll be hit with a $15 styling fee.
Discounts for extended plans
Can opt for additional boxes
Skip a month anytime
$1 is donated to charity for each box purchased
What to consider before signing up for a clothing subscription service
A monthly shipment of clothes delivered each month sounds ideal, but there are some key questions you should ask before signing up:
Can you afford it? Make sure the price you'll pay each month fits in your budget. You don't want to cut yourself short for a service that is more of a want than a need.
Are you going to wear it? Be confident that you'll wear what is sent to you each month. If it's going to sit in your closet because you'd rather wear jeans and a t-shirt, there's no point in paying for a clothing subscription.
Do they have your style? Browse the online collection. You know your style best — so if you feel like you're out of your comfort zone fashion-wise, you might want to skip the subscription.
Are fees transparent? Read the terms and conditions. You should know what you'll be charged if an item is returned late, gets damaged or lost.
Can you pause or cancel your membership for free? These are features most services offer, so you may want to look elsewhere if you're being charged to skip a month or end your subscription.
While these monthly clothing delivery services jive more for some than others, compare all of the features so you can squeeze the most out of the subscription that's best for you.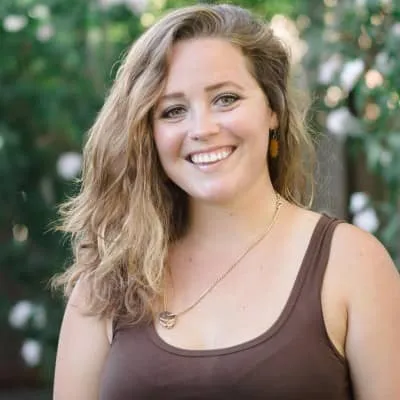 For all media inquiries, please contact:
Chelsea Gregori, Public Relations Specialist