$14.1 billion projected to be spent by consumers during Super Bowl weekend
Whether the Atlanta Falcons or the New England Patriots bring home the championship, those in the Super Bowl business win big.
The biggest day in American sports is upon us, and it's raking in more money than ever.
In 2016 the Super Bowl saw $620 million in revenue, with $375 million of that from advertising. It should come as no surprise considering the estimated 72% of US households expected to tune into the game.
Super Bowl is our most celebrated annual event in the States. But the rest of the world likes to get in on the action — it's the most watched single-day sporting event in the world.
No Super Bowl party is complete without an array of food and beer, which accounts for the 1 billion chicken wings eaten in the name of football this Sunday. (Sorry, chickens.)
Sources:
For media inquiries: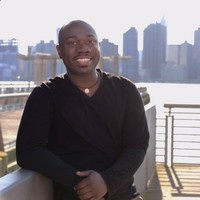 Allan Givens
Public Relations Manager
203-818-2928
allan.givens@finder.com

Nicole Gallina
Communications Coordinator
347-677-4931
nicole.gallina@finder.com

You might be interested in…
More guides on Finder
Star Wars and the piracy problem

More than 4.7 million Americans plan to watch the latest Star Wars movie illegally, with over 1 in 3 of us gearing up to watch it.