Finder makes money from featured partners, but editorial opinions are our own.

Advertiser disclosure
Falling behind in savings
Millions of Americans find themselves unable to save money each month, and up to 35% occasionally miss loan payments.
Americans are having a hard time saving for the future. According to personal finance comparison site finder.com, not only are 37.2 million Americans unable to save monthly, but they are also missing loan payments. That number is equal to 15% of the US population.
Those fortunate enough to be in a position to make good on their loan payments aren't necessarily in the clear. One in four Americans live paycheck to paycheck each month without putting any savings away.
The breakdown
It makes sense that those who earn less save less. If you earn up to $25,000 a year, it's likely that you're part of the 62% who aren't making monthly deposits to your piggy bank. Only 16% of people in the six-figure club earning $100,000 to $150,000 are spending their whole wad, with the remaining 84% saving for a rainy day.
Making regular savings when you are employed is hard enough. But those outside of the workforce are the least likely to make regular savings. That said, 61% of students say they are able to put something away regularly, while 48% of retirees do so despite not working.
Only 52% of women keep regular savings, compared with 67% of men who do. This is worrying for mothers and women, who pay more for products in "pink taxes" and face wage discrepancies when compared with their male counterparts.
How much do Americans put away?
Baby boomers are the best savers, with two out of three (66%) regularly storing cash, followed by Generation Xers, of whom more than half (56%) save monthly.
Fewer jobs, increased college debt and the fact that people generally earn less at the start of their careers may be contributing factors for millennials, who have the hardest time saving — over half (54%) admit that they don't put money away regularly.
Those who are able to stash at least something away average $343 a month. The majority of the fiscally able put away $100 or less a month. One in three Americans put away $50 or less, while 24% afford $50 to $100 in savings monthly. Only 6% are able to really throw it at the bank, saving at least $1,000 a month.
Facing debts
Accumulating wealth is difficult when you have to worry about making loan payments, not to mention the costly undertaking of being alive. In fact, 35% of Americans have missed a repayment on credit cards, mortgages, car loans or short-term payday loans.
Credit card payments are most likely to be skipped: 27% of Americans admit to missing at least one. Personal loans and car loans are next, with 9% dodging these payments, and 8% of Americans are missing out on mortgages.
While skipping a mortgage payment may sound terrifying, missing a short-term loan can leave you owing more money more quickly due to penalty fees and exorbitant interest rates. Six percent of Americans admit to skipping this kind of payment.
What to do?
Debt can get out of hand quickly. Accumulating interest rates and penalty fees lurk behind every statement, so it's a good plan to pay on time and avoid taking on extra debt. Combining this plan with saving even a little every month can set you up for success.
Avoid falling behind
Get financially literate. Many websites are dedicated to helping people understand personal finance, including finder.com. Understanding your debts and interest payments will help you see where your money is going and shop for better rates.
List your expenses and payments. Debit and credit cards make it easy to lose track of how much you're spending. Understanding where it goes can make you more aware of its value.
Consolidate your debt. If you're making small payments on student loans or credit cards, you may be able to refinance or find a better interest rate to pay off your balance sooner. Compare potential savings with balance transfer offers from finder.com.
Tips for saving
Skip the fancy coffee. No need to hold out everyday, but turn that indulgence into savings at least twice a week. You'll look forward to your muffin or latte on those special days and save several hundred dollars a year.
Out of sight, out of mind. Deposit a reasonable amount — however small — into your savings account every month. Many employers can set up direct deposit so that you don't even see it in your paycheck. Just be sure to turn down the debit card that comes with your account to avoid temptation.
Ask yourself if you really need it. Visualize how every nonessential item you want to buy will fit into your life — whether immediately, in a month, or in six months. You might find that your eyes are bigger than your needs, giving you the flexibility to splurge on the things you really want.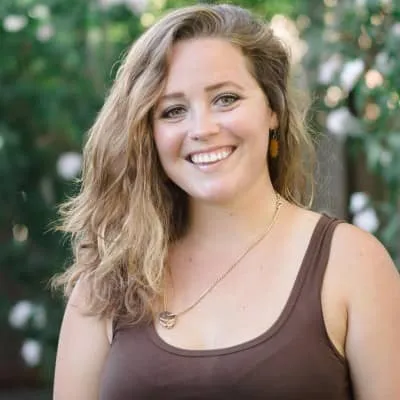 For all media inquiries, please contact:
Chelsea Gregori, Public Relations Specialist