Finder makes money from featured partners, but editorial opinions are our own.

Advertiser disclosure
Top 25 undergraduate teaching scholarships
Interested in a teaching career? Browse our list to see how you can reduce your student debt.
If you're considering a career in education, chances are you'd prefer to focus on your goals of becoming an educator — and not on how you'll repay student loans. Student loan debt among Americans has piled up to a whopping $1.44 trillion, according the Federal Reserve.
To help lighten the debt taken on by our future educators, we researched teaching scholarships through more than 300 corporations, colleges and nonprofits across the US to pool together our list of the top 25.
Major
Sponsor
Name
Amount
Renewable?
Who's it for
Link
Education
Illinois Student Assistance Commission
Illinois Special Education Teacher Tuition Waiver Program
Full Tuition
No
Undergrad
Learn more
Education/Other
Harry S. Truman Scholarship Foundation
Harry S. Truman Scholars Program
$30,000
No
Undergrad
Learn more
Education
University of Alaska
Teach for Alaska
$12,000
No
Undergrad
Learn more
Education
Education.com
Education.com Scholarship Program
$10,000
Yes
Undergrad/Grad
Learn more
Education
Troops to Teachers
Troops to Teachers
$10,000
No
Armed Forces
Learn more
Education
American Federation of Teachers
AFT Robert G. Porter Scholars Program
$8,000
No
Undergrad
Learn more
Education
University of Texas
Charles Butt Scholarship for Aspiring Teachers
$8,000
Yes
Undergrad
Learn more
Education
Indiana Commission for Higher Education
Next Generation Hoosier Educators Scholarship
$7,500
Yes
Undergrad
Learn more
Education
Indiana University Bloomington
Next Generation Teacher Scholarships
$7,500
Yes
Undergrad
Learn more
Education
East Carolina University
College of Education Scholarship
$7,000
No
Undergrad
Learn more
Education
New Hanover County Board of Education
New Hanover County Board of Education Student Scholarships for Future Teachers
$7,000
Yes
Undergrad
Education
American Chemical Society
ACS-Hach Post-Baccalaureate Teacher Scholarship
$6,000
No
Undergrad
Learn more
Education
Grand Valley State University
PNC Early Childhood Education Scholarship
$6,000
Yes
Undergrad
Learn more
Education
University of Houston
UH-Life Noyce Scholarship for Future STEM Teachers
$6,000
No
Undergrad
Learn more
Education
Elon University
Elon Teaching Fellows
$5,500
Yes
Undergrad
Learn more
Education
Connecticut Office of Higher Education
Connecticut Minority Teacher Incentive Grant
$5,000
Yes
Undergrad
Learn more
Education
College Foundation of West Virginia
Underwood-Smith Teacher Scholarship Program
$5,000
Yes
Undergrad/Grad
Learn more
Education
Southern Connecticut State University
Alma Exley Scholarship Program
$5,000
Yes
Undergrad
Learn more
Education
Azusa Pacific University
Marvin O. Johnson Scholarship
$5,000
Yes
Undergrad
Learn more
Education
Scottsdale Charros
Scottsdale Charros Future Teacher Scholarship
$5,000
No
Undergrad
Learn more
Education
Massachusetts Department of Higher Education
Early Childhood Educators Scholarship Program
$4,500
Yes
Undergrad
Learn more
*In November 2018, we manually compiled online data on scholarships offered by more than 300 corporations, colleges and other nonprofits, ranking them by aid value.
Ask the experts…
Sabrina Manville
Co-Founder
Edmit.me
The biggest misconception people have is that they need to apply to hundreds of small private scholarships. The reality is that most private scholarships are very small compared to the financial aid and scholarships that colleges can give. Many college scholarships don't even require a separate application so it's worth spending some of your time investigating those as opposed to the private scholarships.
As you begin your college search and put together a college list, you should try to estimate what the likely price of your top schools will be (including financial aid and scholarships) and see if there's a gap between those prices and what you can pay. As soon as you have a preliminary list you should know what money you'll need – and this will help you understand what additional scholarships would be helpful. Then you can start applying. Never pay money to apply to a scholarship; if it's a money-making scheme, it's likely not trustworthy!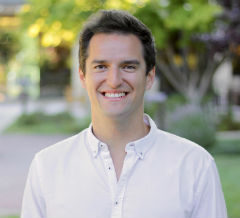 Charlie Maynard
Founder
Going Merry
Students tend to think that scholarships only apply to those who have the very best grades or athletic achievements. They can get put off even applying to scholarships because of this. In reality, there are millions of dollars available to students from community foundations, memorial funds, and businesses, which are looking for students from all kinds of backgrounds, regardless of their academics. These scholarships are looking for students who share their backgrounds, values or interests, or who simply have a great story and desire to further their education.
While scholarships have deadlines throughout the year, there's a peak season from January to April. However, we always advise students to be looking for scholarships all through the year as the ones with deadlines outside of peak season will receive fewer applications. We encourage students to set a regular reminder to check what scholarships they are eligible for – this way they may unearth a gem that nobody else has seen.
The most important rule is to never ever pay an application fee for a scholarship, no matter how small the amount. As part of this, avoid any site that guarantees that you will win scholarships – that's just not possible with legitimate scholarships. We usually tell students if it doesn't seem right, move on. Look for secure websites with https in front of them and try to find an aggregator of scholarships, like Going Merry, that screens all of their scholarships before adding them to the site.
Richard Sorensen
Founder and President
Tuition Funding Sources
Many students look for scholarships that offer big awards but those are also the most competitive. Scholarships with smaller awards are easier to obtain because fewer students are competing for them. These scholarships can help with college costs such as books and living expenses. Treat applying for scholarships as a part-time job. Organize your free time and try to work on submitting one scholarship application every week and more during weekends. Remember if you spend 100 hours on submitting applications and win scholarships for $10,000 that is a really good part-time job!
The earlier you apply the better. Most students wait until the deadline date to apply. Applying early gives your application a chance to be seen and create a good impression before all the other applications are received. Also remember to follow the application instructions exactly. If the organization asks you to mail the application, don't try to email it and if there is a maximum word count for an essay or answer, don't go over it. Most scholarship providers receive more qualified applications than available funds so don't increase your chances of being disqualified because you didn't follow their instructions.
Protect your data. Never reveal financial information such as your social security number, credit card numbers, checking information or bank account numbers to apply for scholarships. Scholarship scammers could use this information to commit identity theft.
You might be interested in…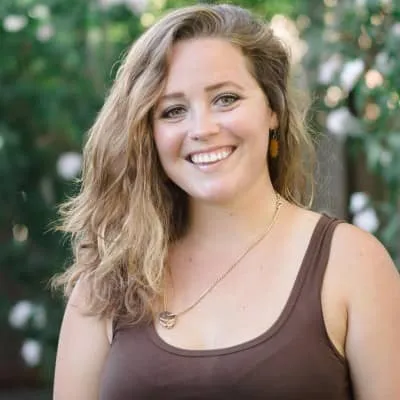 For all media inquiries, please contact:
Chelsea Gregori, Public Relations Specialist