Finder makes money from featured partners, but editorial opinions are our own.

Advertiser disclosure
Don't drink and –– invest?
7% of Americans admit to investing under the influence of alcohol.
We know Americans drunk shop, but did you know we also drunk invest? In fact, drinking and stock trading has contributed an estimated $541.1 billion funds under management.
Finder surveyed 2,040 adult Americans, revealing 7% of Americans have bought stocks under the influence of alcohol — equivalent to 18.7 million people. Those that drink and trade have invested a conservative average of $2,095, with 73% saying they've only made money after investing under the influence and just 17% admitting to losing money.
So which demographics are contributing the most to America's drunk investing habit? Read on to find out.
The next round's on me(n)
3% of women said they've drunk invested in the past year compared to 12% of men. Not only are men more likely to drink and invest, they also tend to dip a little deeper into their pockets, investing a total conservative average of $2,374 compared to $995 for women. Of those that drink and invest, 80% are men and just 20% are women.
And there's positive reinforcement behind tomorrow morning's hangover. 75% of male respondents admit they've bought stocks while drinking and only gained money, while 67% of women report only gaining money while investing under the influence of alcohol.
Millennials making moves
12% of millennials admit to drunk investing, making them the highest participants out of any demographic, followed by Gen Z and Gen X at 9% each.
Although fewer Gen Xers admit to drunk investing than millennials, Gen X tends to spend higher amounts.
Finder's survey reports that Gen X respondents claim they've invested a conservative total average of $2,856 while intoxicated. Baby boomers drunkenly invested an average of $2,344, followed by millennials with an average of $1,737.
Millennials are most likely to say they've made money when investing under the influence (77%), followed by Gen X investors (76%), Gen Z investors (62%) and half of baby boomers.
Where are the boozy investors located?
Out of the 15 most populous states, New Yorkers are most likely to invest under the influence of alcohol. 15% of New Yorkers invested while drinking, followed by 14% of Californians and those in Illinois (10%).
Think it through
Although the majority (73%) of boozy investors have seen gains on their investments, after three or four glasses of rosé, your judgment can get a little cloudy.
Investment adviser Brandon Renfro told Finder, "investing choices should be centered around achieving your long-term financial goals. The amount of alcohol you have recently consumed shouldn't affect those goals, so it shouldn't affect your investment choices. Meaning, don't make investment choices when you are intoxicated. Like a lot of things, investing can be stressful enough when you're sober."
Put down your phone, finish your drink and sleep it off before buying in on that hot stock tip.
Alcohol is only part of the equation
There's no denying that alcohol can certainly impair your judgment, and it's important to educate yourself before trading on your favorite stocks.
Trading apps like Robinhood and SoFi have opened the world of investing to almost everyone. But educating yourself is essential to making good long-term investment decisions. Chasing the lack of financial literacy with 80 proof will rarely be beneficial in the long run.
"Even if you feel that you've had some great epiphany, if it's a good idea now, it will still be a good idea tomorrow. It's best to wait until then to see if you still think so." –– Brandon Renfro
You can start your investment education by heading over to Finder's stock trading page to get some tips and compare brokers. But you might want to skip that second glass of wine before you do.
Methodology
Finder's data is based on an online survey of 2,040 US adults born between 1928 and 2003 commissioned by Finder and conducted by Pureprofile in September 2021. Participants were paid volunteers.
We assume the participants in our survey represent the US population of 259.4 million Americans who are at least 18 years old according to the world population review estimate. This assumption is made at the 95% confidence level with a 2.17% margin of error.
We define generations by birth year according to the Pew Research Center's generational guidelines:
Gen Z — 1997–2003
Millennials — 1981–1996
Gen X — 1965–1980
Baby boomers — 1946–1964
Silent generation — 1928–1945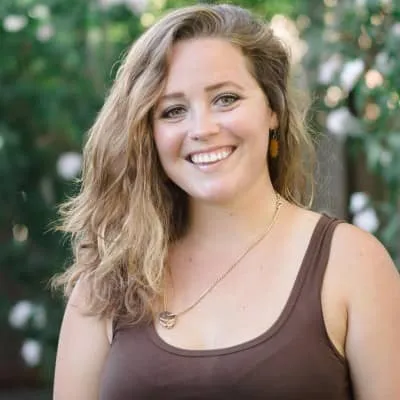 For all media inquiries, please contact:
Chelsea Gregori, Public Relations Specialist