The price of a pint of beer around the world
Use our interactive world map to learn about variations in beer costs globally. Hover over or tap a country to see the local price of a pint.
Is the US getting a raw deal on beer? We scoured the internet to get the cost of a pint in the most populated cities around the world. Our comparison of 177 countries has found a huge range of prices: from $0.70 in Caracas, Venezuela to $11.60 in Dubai. New York City sits near the tail end at $7.52, which is the 14th most expensive place to buy a pint. Explore the rest of our findings with our interactive map above.
The full list of countries
| Country | Most populated city | Average cost of a pint |
| --- | --- | --- |
| UAE | Dubai | $11.60 |
| Qatar | Doha | $11.49 |
| Iceland | Reykjavik | $10.76 |
| Norway | Oslo | $9.96 |
| Åland Islands | Mariehamn | $9.46 |
| Bahrain | Manama | $8.53 |
| Singapore | Singapore | $8.49 |
| Oman | Muscat | $7.95 |
| New Caledonia | Nouméa | $7.88 |
| Switzerland | Zürich | $7.83 |
| Mayotte | Mamoudzou | $7.60 |
| Jordan | Amman | $7.59 |
| Kuwait | Kuwait City | $7.54 |
| US | New York City | $7.52 |
| France | Paris | $7.45 |
| Israel | Jerusalem | $7.42 |
| Sweden | Stockholm | $7.36 |
| Hong Kong | Kowloon | $7.29 |
| Finland | Helsinki | $7.23 |
| Denmark | Copenhagen | $7.02 |
| Ireland | Dublin | $6.56 |
| UK | London | $6.44 |
| Afghanistan | Kabul | $6.41 |
| Italy | Rome | $6.25 |
| New Zealand | Auckland | $6.25 |
| Cameroon | Douala | $6.23 |
| Australia | Sydney | $6.04 |
| Mauritania | Nouakchott | $5.80 |
| Vanuatu | Port Vila | $5.75 |
| French Guiana | Cayenne | $5.73 |
| Netherlands | Amsterdam | $5.67 |
| Maldives | Male | $5.60 |
| Canada | Toronto | $5.53 |
| Bangladesh | Dhaka | $5.45 |
| Japan | Tokyo | $5.42 |
| Djibouti | Djibouti | $5.23 |
| Greece | Athens | $5.14 |
| Seychelles | Victoria | $5.08 |
| Bahamas | Nassau | $4.85 |
| China | Shanghai | $4.80 |
| Antigua and Barbuda | St. John's | $4.79 |
| Malaysia | Kuala Lumpur | $4.46 |
| Spain | Madrid | $4.56 |
| Virgin Islands | Charlotte Amalie | $4.53 |
| Mali | Bamako | $4.46 |
| Austria | Vienna | $4.39 |
| Belgium | Brussels | $4.37 |
| Virgin Islands | Road Town | $4.34 |
| East Timor | Dili | $4.29 |
| Cyprus | Nicosia | $4.27 |
| Morocco | Casablanca | $4.26 |
| Estonia | Tallinn | $4.22 |
| Uruguay | Montevideo | $4.16 |
| Gibraltar | Gibraltar | $4.14 |
| Andorra | Andorra la Vella | $4.10 |
| Argentina | Buenos Aires | $3.98 |
| South Korea | Seoul | $3.98 |
| Brazil | São Paulo | $3.98 |
| Solomon Islands | Honiara | $3.98 |
| Northern Mariana Islands | San Antonio | $3.92 |
| Germany | Berlin | $3.84 |
| Brunei | Bandar Seri Begawan | $3.77 |
| Nepal | Kathmandu | $3.75 |
| Mauritius | Port Louis | $3.72 |
| Papua New Guinea | Port Moresby | $3.70 |
| Turkmenistan | Ashgabat | $3.68 |
| Indonesia | Jakarta | $3.65 |
| Jamaica | Kingston | $3.62 |
| Curacao | Willemstad | $3.61 |
| Samoa | Apia | $3.60 |
| Bolivia | Santa Cruz de la Sierra | $3.53 |
| Pakistan | Karachi | $3.50 |
| Benin | Cotonou | $3.47 |
| Lebanon | Beirut | $3.42 |
| Lithuania | Vilnius | $3.39 |
| Libya | Tripoli | $3.37 |
| Turkey | Istanbul | $3.37 |
| Chile | Santiago | $3.34 |
| India | Mumbai | $3.34 |
| Russia | Moscow | $3.24 |
| Guinea | Conakry | $3.14 |
| Slovenia | Ljubljana | $3.12 |
| Iraq | Baghdad | $3.12 |
| Gabon | Libreville | $3.07 |
| Barbados | Bridgetown | $3.03 |
| Panama | Panama City | $3.03 |
| Guinea-Bissau | Bissau | $3.00 |
| Philippines | Quezon City | $2.92 |
| Dominican Republic | Santo Domingo | $2.91 |
| Peru | Lima | $2.91 |
| Guatemala | Guatemala City | $2.88 |
| Latvia | Riga | $2.84 |
| Equatorial Guinea | Bata | $2.80 |
| Sri Lanka | Colombo | $2.77 |
| Thailand | Bangkok | $2.74 |
| Belize | Belize City | $2.73 |
| Cote d Ivoire | Abidjan | $2.68 |
| Republic of the Congo | Brazzaville | $2.64 |
| Poland | Warsaw | $2.62 |
| Senegal | Dakar | $2.62 |
| Democratic Republic of the Congo | Kinshasa | $2.57 |
| Saint Lucia | Castries | $2.53 |
| Colombia | Bogotá | $2.51 |
| Egypt | Cairo | $2.45 |
| Algeria | Algiers | $2.42 |
| Saint Pierre and Miquelon | Saint-Pierre | $2.42 |
| Croatia | Zagreb | $2.42 |
| Haiti | Port-au-Prince | $2.37 |
| Saint Vincent and the Grenadines | Kingstown | $2.24 |
| Angola | Luanda | $2.23 |
| Portugal | Lisbon | $2.20 |
| Mexico | Mexico City | $2.19 |
| Eritrea | Asmara | $2.15 |
| Kenya | Nairobi | $2.12 |
| Ecuador | Guayaquil | $2.11 |
| Montenegro | Podgorica | $2.07 |
| South Africa | Johannesburg | $2.01 |
| Romania | Bucharest | $1.99 |
| Guyana | Georgetown | $1.97 |
| Kosovo | Pristina | $1.97 |
| Serbia | Belgrade | $1.97 |
| Albania | Tirana | $1.95 |
| Vatican City | Vatican City | $1.92 |
| Moldova | Chişinău | $1.89 |
| Belarus | Minsk | $1.88 |
| Slovakia | Bratislava | $1.88 |
| Macedonia | Skopje | $1.88 |
| Bosnia and Herzegovina | Sarajevo | $1.87 |
| Chad | N'Djamena | $1.85 |
| El Salvador | San Salvador | $1.85 |
| Hungary | Budapest | $1.85 |
| Honduras | Tegucigalpa | $1.80 |
| Zambia | Lusaka | $1.80 |
| Botswana | Gaborone | $1.74 |
| Mongolia | Ulaanbaatar | $1.73 |
| Kyrgyzstan | Bishkek | $1.72 |
| Bhutan | Thimphu | $1.69 |
| Cuba | Havana | $1.69 |
| Armenia | Yerevan | $1.69 |
| Ghana | Accra | $1.68 |
| Niger | Niamey | $1.66 |
| Zimbabwe | Harare | $1.66 |
| Paraguay | Asuncion | $1.64 |
| Tunisia | Tunis | $1.62 |
| Czech Republic | Prague | $1.61 |
| Bulgaria | Sofia | $1.57 |
| Sierra Leone | Freetown | $1.55 |
| Suriname | Paramaribo | $1.54 |
| Cape Verde | Praia | $1.50 |
| Namibia | Windhoek | $1.50 |
| Central African Republic | Bangui | $1.47 |
| Laos | Vientiane | $1.47 |
| Myanmar | Yangon | $1.47 |
| Liberia | Monrovia | $1.46 |
| Mozambique | Maputo | $1.45 |
| Burkina Faso | Ouagadougou | $1.35 |
| Madagascar | Antananarivo | $1.34 |
| Tajikistan | Dushanbe | $1.34 |
| Uganda | Kampala | $1.33 |
| Tanzania | Dar es Salaam | $1.31 |
| Azerbaijan | Baku | $1.30 |
| Nicaragua | Managua | $1.30 |
| Cambodia | Phnom Penh | $1.26 |
| Georgia | Tbilisi | $1.22 |
| Rwanda | Kigali | $1.15 |
| Kazakhstan | Almaty | $1.14 |
| Lesotho | Maseru | $1.14 |
| Togo | Lome | $1.14 |
| Ukraine | Kiev | $1.12 |
| Puerto Rico | San Juan | $1.07 |
| Saudi Arabia | Riyadh | $0.99 |
| Vietnam | Ho Chi Minh City | $0.95 |
| Ethiopia | Addis Ababa | $0.91 |
| Malawi | Lilongwe | $0.87 |
| Nigeria | Lagos | $0.85 |
| Uzbekistan | Tashkent | $0.80 |
| Venezuela | Caracas | $0.70 |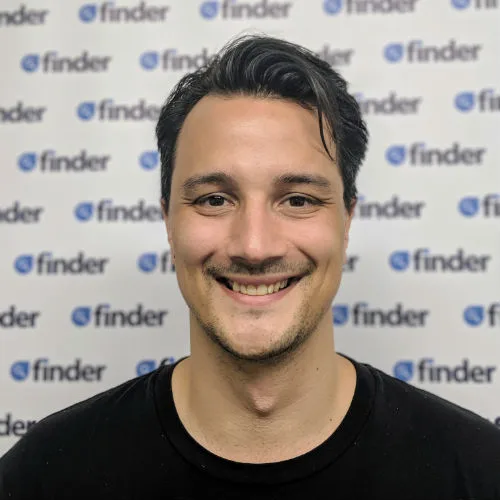 For all media inquiries, please contact:
Richard Laycock, Senior content manager & insights editor