Finder makes money from featured partners, but editorial opinions are our own.

Advertiser disclosure
Americans spend $397 million on unused gym memberships annually
Weird flex, but OK: 6.1 million Americans have a gym membership they don't use.
It's said there are only two constants in life: death and taxes. I'd like to add one more to that list: "New year, new me." Every year, getting fit and healthy tops the list Americans make for New Year's resolutions. But give it a month for reality to set in, when we end up at "old me is fine."
These lofty goals we set for ourselves affect not only our waistlines but also something just below — our pockets. According to a recent Finder.com survey, roughly 6.1 million American adults flushed a total $397 million down the drain on unused gym memberships over the past year.
About 82.7 million adults spent an estimated $8.2 billion on gym memberships each in 2020, a drastic decrease of 76% from $34.8 billion in 2019. And yet, 7.4% of those who say they have an active gym membership go fewer than once a month.
Americans "get after it"
Almost a third of all Americans (32.42%) pay for a gym membership, even if they aren't using it. Of those with an active membership, roughly 46.9 million (56.6%) actually get to the gym at least twice a week. A further 17.1 million (20.7%) make it to the gym at least once a week.
More people say they get to the gym less than once a month (7.4%) than those who use their membership once a month (6.0%).
UPDATE WHEN READY TO GO LIVE
Most Americans spend less than $30 on gym memberships
While it's hard to put a price on good health, of the 32.4% of Americans with a gym membership, 43.3% put that price at under $30, saying they spend less than that amount on a monthly membership. A further 14.4% say they spend between $31 and $50, 8.2% spend between $51 and $70, 3.9% spend between $71 and $90 and 30.3% spend more than $91 a month on the gym.
| Monthly cost | % of respondents with an active gym membership |
| --- | --- |
| Less than $30 | 43.3% |
| $31 to $50 | 14.4% |
| $51 to $70 | 8.2% |
| $71 to $90 | 3.9% |
| $91 or more | 30.3% |
The world is your gym
We found that the recent pandemic had a large effect on gym habits this year, with the number of gym memberships declining and home gym equipment purchases rising. Roughly 11% of Americans said they canceled their gym membership in the past year due specifically to the pandemic–that should come as no surprise since many states closed non-essential businesses for months in 2020.
Not only do roughly nearly a quarter of all Americans hit the gym at least once a week, but they also work out where they live, with 54.1% of Americans saying they have gym equipment at home, an increase of 19.2% compared to last year.
Of the Americans that have gym equipment, free weights are the most popular at 62.1% of Americans (85.8 million). Weights are followed by cardio equipment like stairmasters or treadmills (56.0%) and skipping ropes (34.6%).
| Type of gym equipment | % of respondents with home gym equipment | Number of Americans |
| --- | --- | --- |
| Free weights | 62.1% | 85.8 million |
| Cardio machines – treadmill, stairmaster, cross-trainer | 56.0% | 77.3 million |
| Jump rope | 34.6% | 47.7 million |
| Exercise balls | 32.0% | 44.2 million |
| Pull-up bar | 20.7% | 28.6 million |
| Strength machines – leg press, rotary torso machine, etc. | 18.8% | 25.9 million |
| Other | 10.7% | 15.8 million |
Set up a gym in your house
With summer fast approaching, many Americans are on the race to get beach bod ready through fitness. If you're planning on joining a gym or getting toned while at home, look to Finder to compare the top treadmills, the best home exercise bikes and more.
Methodology
Finder's data is based on an online survey of 1,743 US adults born between 1928 and 2003 commissioned by Finder and conducted by Pureprofile in January 2021, with representative quotas for gender and age. Participants were paid volunteers.
We assume the participants in our survey represent the US population of 254.7 million Americans who are at least 18 years old according to the July 2019 US Census Bureau estimate. This assumption is made at the 95% confidence level with a 2.4% margin of error.
The survey asked people whether they had a gym membership, how often they used their gym membership, how much they paid for their gym membership monthly, whether they had gym equipment at home, and what type of gym equipment they owned at home.
Average amounts spent on gym memberships were calculated based on only participants who had a gym membership — the respondents who selected that they do not have a gym membership were not included.
To avoid skewing the data, we also excluded extreme outliers from our calculations.
We define generations by birth year according to the Pew Research Center's generational guidelines:
Gen Z — 1997-2003
Millennials — 1981-1996
Gen X — 1965-1980
Baby Boomers — 1946-1964
The Silent Generation — 1928-1945
You might be interested in…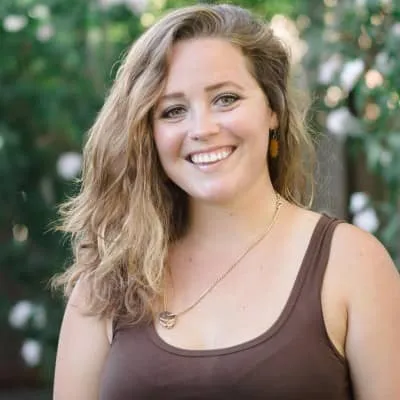 For all media inquiries, please contact:
Chelsea Gregori, Public Relations Specialist