How much will murder impact the value of your home?
Homicides wipe $2.3 billion off the US property market every year.
It's no surprise that a murder on the premises can lower the value of your home. But just how badly does it affect prices?
finder.com has calculated the impact of murders on property prices across the United States. To do that, we used research from University of Technology Sydney (UTS), which found that home prices generally fall by around 4.4% for properties located within 0.2 miles of a homicide location in the year following the murder. Not only are people creeped out by the thought that someone has been killed, a murder creates a perception that the area is generally less safe and has a higher crime rate.
We applied that percentage to the housing market in each state, looking at the number of murders and the typical housing density as of 2014. That let us calculate the typical impact on a property price, as well as the overall impact in each state.
You can check out the impact across every state in this interactive chart:
Which states have been hit the hardest?
These are the 10 states which saw the biggest impact due to homicide. California tops the list (it also has the highest number of homicides), while the high-density housing market in New Jersey saw it take second place.
| State | Median home value (Dec 2014) | Number of homicides in 2014 | Housing density (homes/mile2) | Properties impacted | Potential value drop | Estimated total market loss |
| --- | --- | --- | --- | --- | --- | --- |
| California | $431,200 | 1697 | 88 | 44,801 | $17,472 | $566,664,412 |
| New Jersey | $284,100 | 337 | 483 | 48,831 | $11,018 | $406,940,522 |
| New York | $253,100 | 613 | 172 | 31,631 | $9,996 | $234,835,494 |
| Maryland | $253,200 | 309 | 245 | 22,712 | $9,929 | $168,682,853 |
| Massachusetts | $322,700 | 131 | 360 | 14,148 | $13,065 | $133,923,082 |
| Pennsylvania | $150,300 | 609 | 124 | 22,655 | $5,909 | $99,880,482 |
| Virginia | $229,500 | 337 | 85 | 8,594 | $8,978 | $57,851,442 |
| Ohio | $114,800 | 436 | 125 | 16,350 | $4,575 | $55,058,080 |
| Illinois | $155,300 | 428 | 95 | 12,198 | $6,131 | $55,567,582 |
| Texas | $138,200 | 1141 | 38 | 13,007 | $5,698 | $52,730,265 |
Picture: macwagen, licensed under Creative Commons Attribution-NonCommercial-ShareAlike 2.0 Generic (image cropped)
For media inquiries: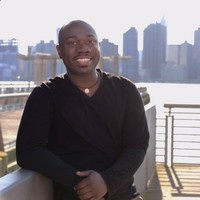 Allan Givens
Public Relations Manager
203-818-2928
allan.givens@finder.com

Nicole Gallina
Communications Coordinator
347-677-4931
nicole.gallina@finder.com