Best personal line of credit
Compare lines of credit from these six best lenders.
A line of credit can be a good choice when you need to tackle a large expense — and want to avoid the high rates of credit cards. For many borrowers, a line of credit can be great for covering home improvements, cleaning up unexpected debts or even debt consolidation.
Since not everyone needs a line of credit for the same situation, here are six of the best personal lines of credit catered to individual circumstances.
6 best personal lines of credit
Best overall
PenFed Credit Union lines of credit
PenFed is a nationwide credit union offering a variety of products, including HELOCs and personal lines of credit. Its personal line of credit offers a fixed rate of 14.95%, and up to $20,000 as a borrowing limit. Its HELOCs offer an intro rate of 0.99% for six months, and can reach a maximum of 18% fixed, with a loan limit up to $1 million. PenFed advertises a turnaround time of one to two business days, and requires a minimum credit score of 660.
| | |
| --- | --- |
| Min. credit score | Not stated |
| APR | Starting at 5.99% |
| Loan amount | Up to $20,000 |
Read Review
Best for credit card debt consolidation
Tally is an app that offers a line of credit designed to help you pay down your credit cards. It accepts borrowers with fair credit, and you'll have access to an automated Tally Advisor that will help you develop a strategy to pay down your debt and save money on interest. You can also have the app take over managing your credit card payments, which comes with late fee protection. This can help you save on pesky fees and can also improve your credit by establishing a history of on-time repayments.
Available in: Arkansas, California, Colorado, Connecticut, District of Columbia, Florida, Georgia, Idaho, Illinois, Iowa, Louisiana, Maryland, Massachusetts, Michigan, Minnesota, Missouri, New Jersey, New Mexico, New York, Ohio, Oregon, Pennsylvania, Rhode Island, South Carolina, South Dakota, Tennessee, Texas, Utah, Washington, Wisconsin
Best for comparing lenders
LendingTree is a top-tier connection service that works with multiple lenders. You only need to fill out one application to see home equity line of credit (HELOC) options across the country. And if you become eligible for a better rate from one of its providers, you'll be alerted as soon as possible so you can make an informed decision on your line.
Minimum credit score
Conventional: 620
FHA: 500
VA: 620
USDA: 640
Jumbo: 800
Read Review
Best bank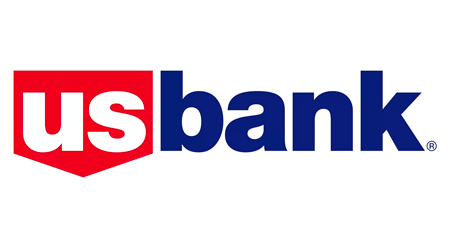 While U.S. Bank lines of credit are only available to current account holders, it's still the best option from a bank out there. There are no annual fees, and rates can run as low as 10.25%. You'll also have flexible access to your funds: U.S. Bank issues borrowers a Visa Access Card and personal checks, and you'll be able to make a draw online, in the U.S. Bank mobile app or at a branch.
| | |
| --- | --- |
| Min. credit score | 680 |
| APR | Starting at 10.25% |
| Loan amount | Up to $25,000 |
Read Review
Best for bad credit
Elastic offers a line of credit that could be a cheaper alternative to a high-cost payday loan if you use it wisely. While your credit line is limited compared to options that require good credit, that's not necessarily a bad thing. It can help you pay for short-term expenses without racking up thousands of dollars in excess debt. Instead of charging interest, it charges a 5% to 10% cash advance fee for each draw, as well as a carried balance fee that ranges from $5 to $350 each month. Paying off your balance as quickly as possible can help keep the cost from equaling an APR in the triple digits.
Not available in: Colorado, Connecticut, Georgia, Hawaii, Massachusetts, New Hampshire, New Jersey, New York, Pennsylvania, Vermont, Virginia, West Virginia
| | |
| --- | --- |
| Loan amount | $500 - $4,500 |
| Turnaround time | 1+ business day |
| Online application | Yes |
Read Review
Best HELOC
Citizens Bank's HELOC is an adjustable rate of revolving credit, which means your rate changes based on the prime rate. While a fixed rate is favorable for many borrowers, Citizens' HELOC doesn't have any closing costs or application fees. You'll only pay a $50 annual fee. There are also state-specific discounts for your rate, which could save you up to 0.5% to 0.75% — and another rate discount of 0.25% if you go with automated payments. You can also choose to make interest- or principal-only payments during the draw period.
How we picked the best providers
We compare dozens of lenders before narrowing down to the best personal lines of credit in the current market, and we regularly review our selections. Factors with the most weight in our methodology include fees, line amounts, interest rates, reputation and customer reviews. For HELOCs, we included additional factors such as closing costs, application fees and home equity requirements.
The 15 factors weighed in our methodology for the best lines of credit are:
Minimum and maximum APR
Annual fees
Minimum credit score required
Minimum and maximum credit limit
Interest rates and intro rates
Relationship discounts
Draw period
Repayment term
Flexible repayment options
Better Business Bureau ratings and reviews
Trustpilot ratings and reviews
Turnaround times
Number of states served
Closing costs
Home equity requirements
How does a personal line of credit work?
A personal line of credit (LOC) is very similar to a credit card, with a few notable differences.
Like a credit card, you qualify for a credit limit, which you can withdraw from as needed. But unlike a credit card, you receive cash when you draw from a LOC. Because the funds come in cash, you also may need to wait up to 48 hours for the bank to transfer your withdrawal.
Most lines of credit come with variable rates, but fixed-rate options do exist. While there are options to back your LOC with collateral, unsecured options are more common. And extra costs with some LOCs can include application fees, draw fees, maintenance fees, origination fees and possibly annual fees.
If you go with a home equity line of credit (HELOC), you're borrowing against the equity in your home. HELOCs may come with lower rates than a personal line of credit because the loan is secured by the home, but you may also have to pay additional fees like closing costs. But the best HELOCs waive closing costs, which can mean thousands in savings.
Revolving vs. nonrevolving LOCs
There are a few different types of personal lines of credit, which affect how long you have access to the funds:
Revolving lines of credit are the closest to a credit card. You withdraw and pay down the balance as needed, and funds are available until you decide to close the account.
Nonrevolving lines of credit are a one-time transaction. You withdraw from the credit line as needed, but the LOC closes once you reach the credit limit.
HELOCs and nonrevolving LOCs come with two phases: draw and repayment periods. During the draw period, you withdraw money as needed and you only pay interest. After the draw period, you enter the repayment period and pay off the balance in installments.
Repayment structures on both revolving and nonrevolving lines of credit can also differ. Many revolving lines of credit only require minimum monthly payments on the balance and interest, similar to a credit card. But in some cases, both revolving and nonrevolving LOC lenders will turn each withdrawal into a short-term loan, requiring monthly payments in interest and fees.
How to get the best personal line of credit in 6 steps
Checking your credit and narrowing down lenders are key in landing the right line of credit for your situation.
Check your credit. With many big-name lenders, you may need a credit score in the 700s, and borrowers with the best credit scores can get the most competitive rates. While you're comparing options, work to improve your credit so you nail down the best possible rates and terms.
Figure out what type of LOC you want. Revolving or nonrevolving? Fixed rate or variable rate? Determine which LOC would be best for you to more quickly narrow down lenders.
Compare rates and fees. Lenders vary widely in the minimum and maximum rates they offer. If you don't have the best credit, look for lenders that have a low maximum rate. And note any fees: You may have to pay some combination of annual fees, monthly fees and draw fees.
Understand the repayment process. Some LOCs require interest-only payments during a draw period, and then minimum monthly payments during the repayment period. But some lenders might turn each draw into a term loan — ask lots of questions about repayments to choose the option that makes the most sense for you.
Compare funding methods. LOCs typically allow you to withdraw as you need, but the funding times may not be immediate. Some lenders may only allow bank transfers, while others might provide a debit card or checkbook to make withdrawals easier.
Apply and get the LOC. With all the details of what you want ironed out, apply with the lenders of your choice. Secured options may take a few weeks to finalize, but unsecured options can be available in a matter of days.
How to qualify for a line of credit
Requirements vary by lender, but plan on needing a good credit score above 670 and enough income to repay the loan. Some lenders are flexible on creditworthiness, such as Elastic, which is open to all credit types.
When it comes to debt-to-income (DTI) and payment-to-income (PTI) ratios, the requirements vary by lender. However, many lenders prefer a DTI below 36% — the lower the better. For a PTI ratio, lenders tend to prefer less than 20%. But again, these requirements vary by lender and the amount you're applying for.
When it comes to applying for a HELOC and its requirements, expect to need at least 20% of home equity to qualify with most lenders.
When it makes sense to get a personal line of credit
If you need a flexible way to borrow, a personal credit line can make a lot of sense.
You have ongoing projects or expenses. If you're in the midst of home improvements, medical expenses, getting married or have a startup, a personal LOC can help with these plans that don't have a set end date or shifting budgets. This can help you avoid taking out multiple personal loans.
Your income isn't steady. Maybe you're a freelancer or work in a seasonal industry. A personal LOC can help cover regular expenses when your income is sporadic.
You need an emergency fund. If your rainy-day funds were recently drained or you've never had an emergency buffer, then a personal LOC can provide some security.
You want to consolidate debt. If you have high-interest debt from multiple creditors, a LOC can help with consolidating that debt. But aim for an LOC with a lower interest rate than the average interest rate of your debted accounts, or you may not save money long-term.
Interest rates are low. Most personal LOCs have variable rates, so they rise and fall with the prime rate. If rates are low, then using an LOC to cover expenses can be an affordable way to borrow.
When to avoid a personal line of credit
A personal line of credit isn't the right choice all the time.
When interest rates are high. Many lines of credit have variable rates, so when the prime rate is up, it'll cost you more to borrow. However, watch the market for the most advantageous times to withdraw and repay quickly for maximum savings.
You only have a singular one-time expense. Using an LOC to cover one expense, like a single bill, may be a little excessive. LOCs are better suited for ongoing projects where you don't know the full cost.
You're at risk for overspending. If you think you could rack up charges on the line of credit, then avoiding this borrowing method may be wise. LOCs often come with high limits, opening up the opportunity to overspend and financially overextend yourself.
You can use a credit card. If you already have a credit card with a low interest rate and a large borrowing limit, you may be able to avoid taking on more debt.
HELOC or personal LOC?
A HELOC is a secured line of credit, using your home as the collateral on the loan. Because they're secured, they may come with lower APRs than credit cards or unsecured LOCs. While lower rates are great, a HELOC can be risky — if you default, you could lose your home.
Alternatives to a line of credit or HELOC
Depending on what you need the line of credit for, you may have other borrowing options. And if you're aiming for a HELOC but don't yet have enough equity, these alternatives may work equally well for you.
Personal loan.
If you know how much you want to borrow, then taking on a personal loan may be a simple alternative. Some lines of credit have adjustable rates and can change over the course of the draw period, where personal loans typically have one fixed rate over the term of the loan.
Credit card.
For some borrowers, it may be easier to qualify for a credit card. While it's likely that you may get higher interest rates, banks and credit unions often advertise promotional rates that you can take advantage of — if you're quick to pay off the balance.
Cash advance apps.
Great for small, one-time expenses, many cash advance apps don't charge interest, but instead charge a flat fee. And they're known for same-day turnaround times.
Compare LOC alternatives
Narrow down top loans and LOCs by APR, loan amounts and credit score requirements to find the best lender for your situation. Select Compare for up to four products to see their benefits side by side.