Our top 29 NFT and cryptocurrency influencers in 2022
See original astro portrait NFTs of each personality.
It's been a wild 12 months for crypto and the world of DeFi. From Super Bowl halftime ads and celebrity endorsements to the rise of central bank digital currencies (CBDCs) and the "crypto crash" — everyone seems to be talking about crypto.
With so many people cashing in their two cents, whose voice is cutting through the noise?
Finder set out to learn about people not only talking most about crypto-related topics but also addressing the biggest audiences.
Our list of the 29 most influential journalists in the crypto space celebrates those who have helped us unpack the impact of blockchain technology on our lives.
Finder commissioned the artist Julie Garrington to create a collection of NFTs that honor each of our NFT and cryptocurrency influencers.
Noelle Acheson
Noelle Acheson was the managing director of research at crypto news site CoinDesk until June 2021. Over her tenure, she composed the weekly Crypto Long and Short Newsletter with news and analysis for professional crypto investors. Next, she took on market insights at Genesis, a full-service digital currency broker. Now, she's working on writing, learning and sharing something new.
Billy Bambrough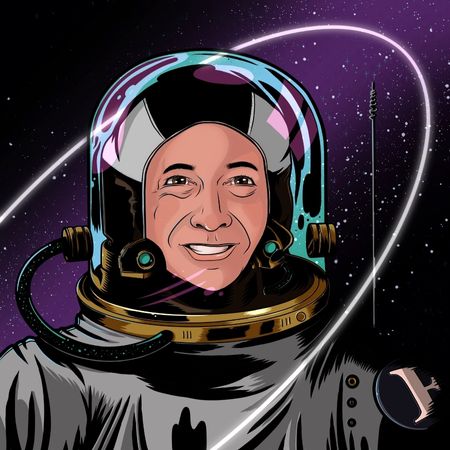 Billy Bambrough is an experienced tech and finance journalist who's a senior contributor at Forbes. He's covered the rise of Bitcoin since 2012 and believes cryptocurrency to be the greatest threat to our established finance system. Other notable publications Bambrough has written for include City A.M., Financial Times and the New Statesman.
Thalia Beaty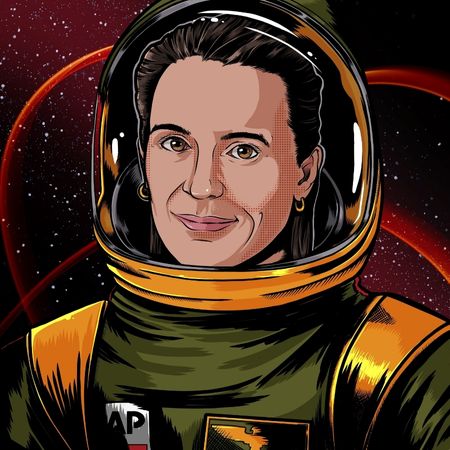 Thalia Beaty is a news associate with New York–based news agency the Associated Press. She largely covers philanthropy, financial news and cryptocurrency. Before working with the AP, Beaty was a senior producer at ProPublica, reporting for BBC and Storyful. Her work is featured in publications that include MSN, Time magazine, Yahoo and ABC News.
Nanok Bie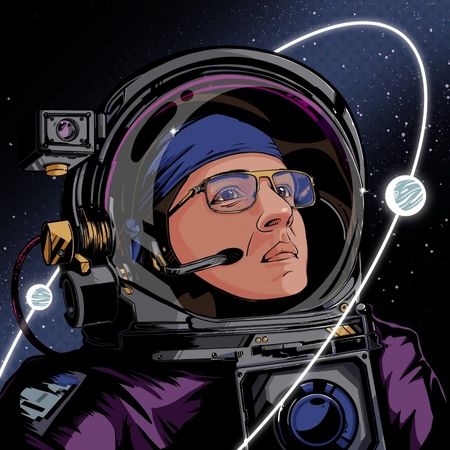 Nanok Bie has more than 20 years of writing and publishing experience and is global editor-in-chief at crypto news site BeInCrypto. He's researched and reported on cryptocurrency for over a decade, becoming a renowned expert in the field. Before jumping into crypto, Bie was heavily involved in all things internet: communications, new media developments, social media and news.
Sam Bourgi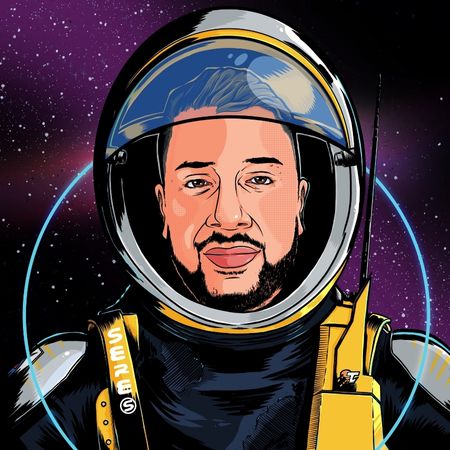 Sam Bourgi is a business editor and writer at the renowned crypto publication Cointelegraph, where he covers the latest new cryptocurrency, blockchain technology and crypto investments. Prior to Cointelegraph, he worked in economic analysis, financial writing and was a crypto freelance writer.
Ryan Browne
Ryan Browne is a tech reporter at CNBC, focusing on fintech topics and video games. His pieces are often crypto-centric, covering topics ranging from coin mining, internet culture, the latest technology, fintech companies and international crypto news.
Gertrude Chavez-Dreyfuss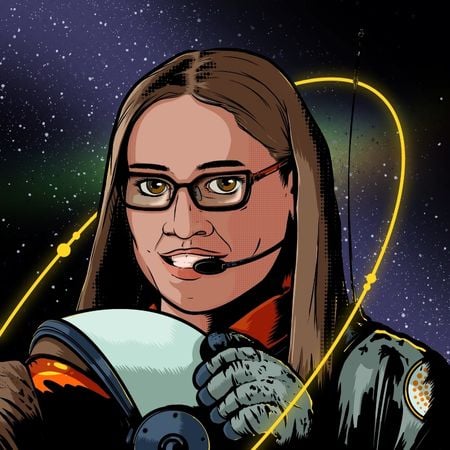 Gertrude Chavez-Dreyfuss is an accomplished journalist who's covered financial topics for more than 20 years. She is a correspondent for international news agency Reuters, where she largely covers cryptocurrency and investing, focusing on analysis pieces, currency market reports and emerging market issues.
Anthony Clarke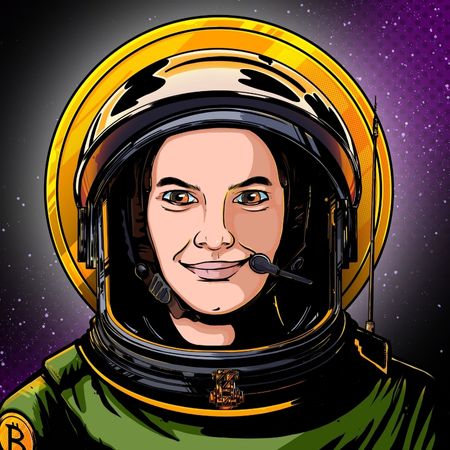 Involved with Bitcoin for more than eight years, Anthony Clarke is a crypto trader and expert with heavy interest in Bitcoin, Ethereum, Ripple, Stellar and various altcoins. Clarke is also a prominent voice on Quora, answering questions about investing in cryptocurrency.
Brady Dale
Brady Dale has covered cryptocurrency news for a decade. He's contributed crypto and finance expertise to such sites as Axios, The Defiant, CoinDesk, New York Observer and Fortune Magazine. A writer and editor dating back to 2005, Dale specializes in technology, with his most recent work covering the latest in crypto, blockchain and finance news.
Michael del Castillo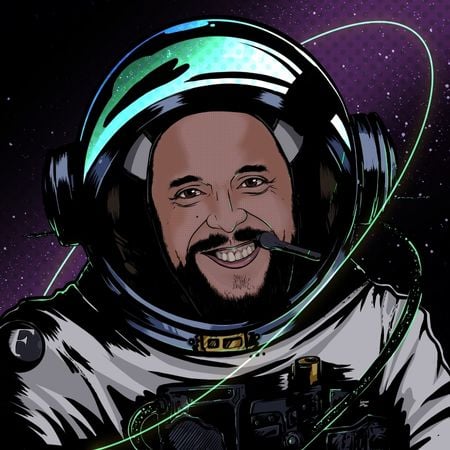 Michael del Castillo is a senior editor at Forbes, primarily covering cryptocurrency, DeFi and blockchain applications. He's an experienced writer at his core and the cofounder of the Association of Cryptocurrency Journalists and Researchers, which recognizes the best journalism and research surrounding crypto and blockchain tech. From 2016 to 2018, Castillo was a journalist at CoinDesk, reporting on crypto, blockchains, digital assets and other DeFi topics.
Zheping Huang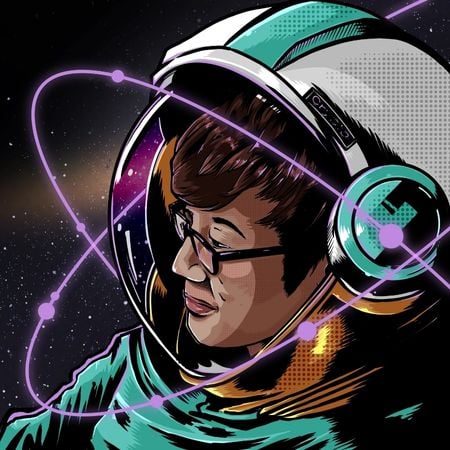 Zheping Huang is a technology reporter at Bloomberg with years of experience covering technology news. He specializes in cryptocurrency, internet businesses, exchanges, gaming and how technology is impacting culture, politics and society.
Gareth Jenkinson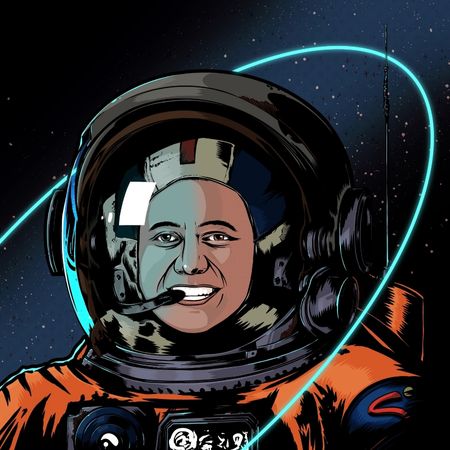 Based out of South Africa, Gareth Jenkinson is a sport and crypto journalist. He writes for Cointelegraph, posting the latest news about cryptocurrency, blockchain and coin mining. Jenkinson is also a journalist with Blitz Sports and has contributed to Yahoo Finance, the Times South Africa, Bitcoin Insider and Bitcoin Magazine.
Olga Kharif
Olga Kharif is a technology writer with Bloomberg, specializing in cryptocurrency, DeFi, blockchain applications and other tech. She's a frequent poster on Twitter, with 15,000 followers, and often shares the latest crypto news along with expert opinions on the topic.
Cade Metz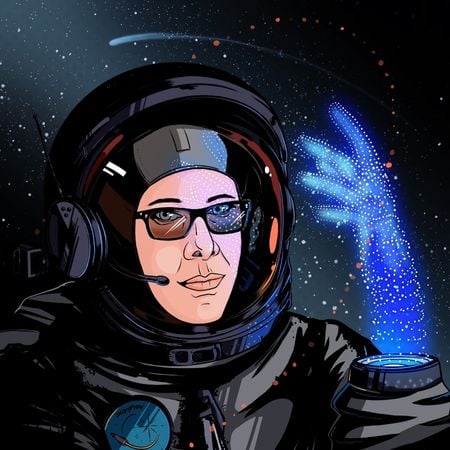 Cade Metz is an experienced technology correspondent and writer who works with the New York Times. He's contributed to PC Magazine, the Register and Wired. He's covered the ever-changing field of technology since 1998, from robotics and virtual reality to social media sites and cryptocurrency.
Reggie Middleton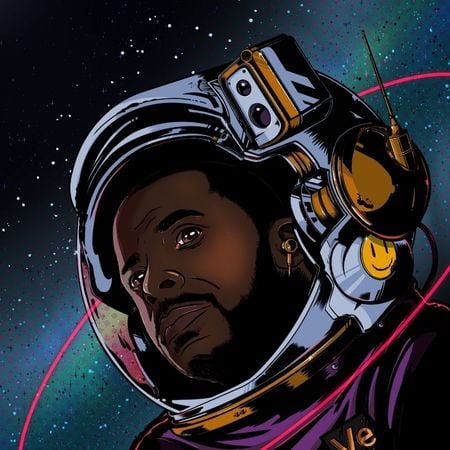 Global analyst Reggie Middleton is known for his predictions in markets and cryptocurrency. Involved in DeFi since 2013, he discusses Bitcoin, crypto, NFTs, the metaverse and blockchain technology on a YouTube channel that's amassed nearly 20,000 subscribers. Middleton is the founder of Veritaseum, a company that builds blockchain-based market software.
Scott Nover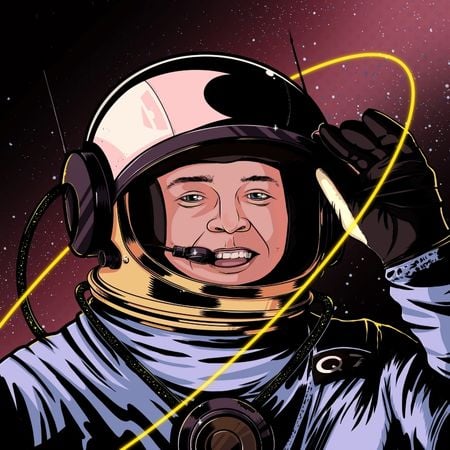 Scott Nover is an experienced journalist who's penned for multiple publications that include the Atlantic, Washington Post Magazine, Vox and Fortune. Nover's work typically revolves around news on social media, cryptocurrency, crypto exchanges, technology and general internet trends.
Joanna Ossinger
Joanna Ossinger is markets editor at Bloomberg. She's featured in Fortune, with article topics ranging from Bitcoin, crypto exchanges, DeFi, market analytics and the latest crypto news.
Nathaniel Popper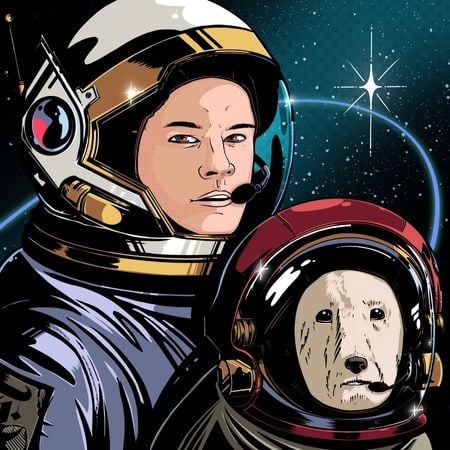 Writing about cryptocurrencies since 2013, Nathaniel Popper is an award-winning finance author who's known for his crypto contributions to the New York Times. His work is featured in multiple cryptocurrency and Bitcoin documentaries, and he's coproducer for the film The Meme Economy. Popper is also the author of the crypto book Digital Gold: Bitcoin and the Inside Story of the Misfits and Millionaires Trying to Reinvent Money, and he's currently working on another book on crypto.
Jamie Redman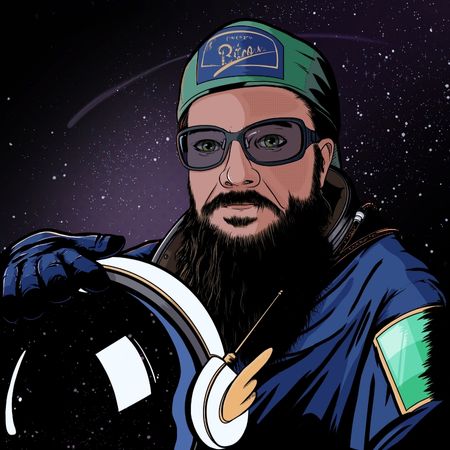 Jamie Redman's interest in cryptocurrency dates back to 2011. He joined Bitcoin.com as a staff writer in 2015 and has written more than 5,000 articles to date. Redman has also contributed to Cointelegraph, 99Bitcoins and Cryptographics. With a passion for open-source coding, Redman is verified on Twitter, where he shares crypto and Bitcoin news with his more than 11,000 followers.
Jeff Roberts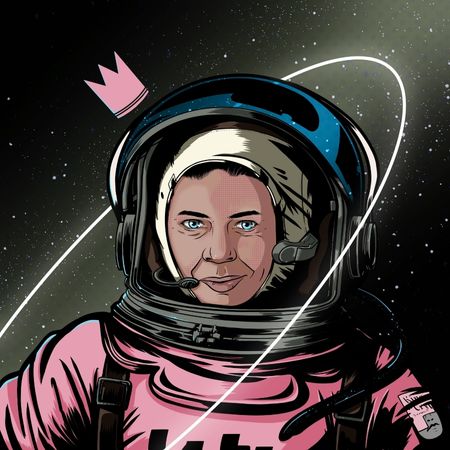 Jeff Roberts is executive editor at Decrypt, a site dedicated to helping readers navigate Web3 and the decentralized web. Roberts was a staff writer with Fortune, where he wrote some 1,500 articles covering crypto news, Bitcoin, Ethereum, blockchain technology, exchanges, cybersecurity, administrative law and more. He also wrote the book Kings of Crypto: Coinbase and the Next Generation Finance, published in 2020.
Kate Rooney
Kate Rooney is an on-air reporter for CNBC, with years of experience in fintech, cryptocurrency and economics and a master's in journalism. She's verified on Twitter, frequently sharing the latest news in crypto, offering advice, discussing trends and more. Before joining CNBC, she was a multimedia reporter in Buenos Aires focused on politics.
Camila Russo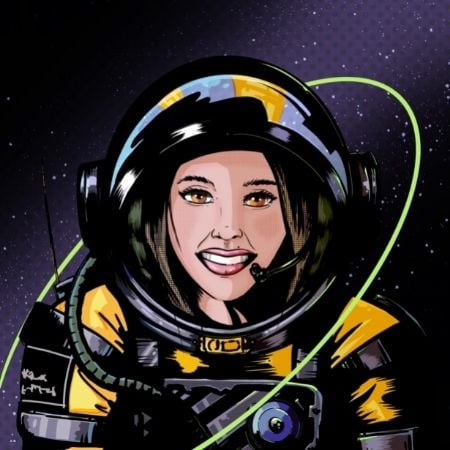 Camila Russo is a powerhouse in the world of cryptocurrency. She's the founder of The Defiant, a media company focused on decentralized finance. Russo is also the author of The Infinite Machine: How an Army of Crypto-hackers Is Building the Next Internet with Ethereum, which is set to become a movie. She's also an accomplished journalist with more than 70,000 followers on Twitter, where she tweets about crypto and NFT news.
Nicholas Say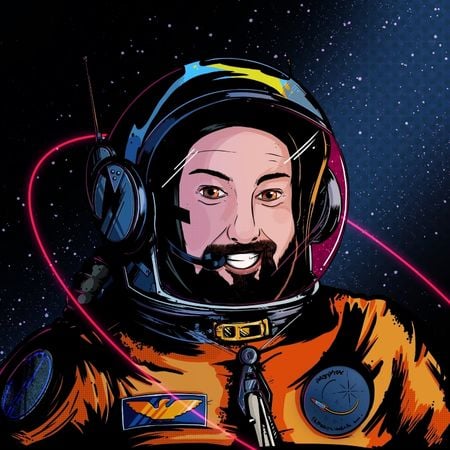 Nicholas Say is a cryptocurrency and NFT journalist who is the news desk editor at Grit Daily. He reports on the latest NFT and crypto news and is fascinated by the potential of blockchain technology. He's also been featured in Blockonomi, Coin Journal, Dataconomy and other publications.
MacKenzie Sigalos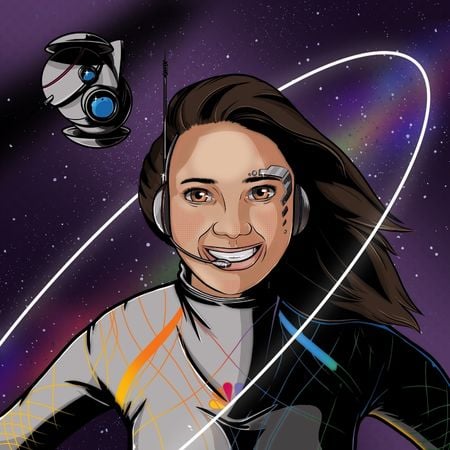 MacKenzie Sigalos covers most things crypto at CNBC's San Francisco bureau. She covers topics that include Bitcoin, coin mining, crypto exchanges, play-to-earn games and NFT marketplaces.
Aleksandar Svetski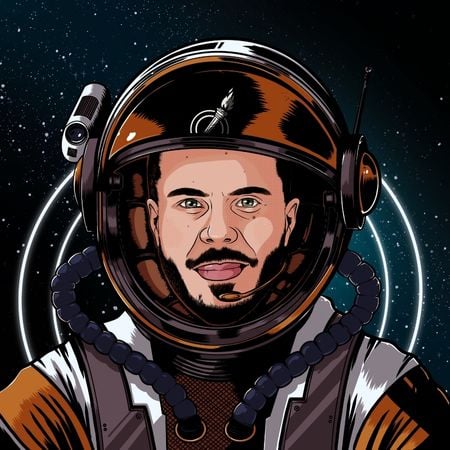 Aleksandar Svetski is a force in DeFi and cryptocurrency. Based out of Australia, he's the founder of Amber, the world's first Bitcoin accumulation app. His work with the Bitcoin Times covers crypto, with a heavy focus on Bitcoin, including mining, news, opinion pieces and more. Svetski frequently shares his thoughts on Bitcoin and crypto-related news on Twitter.
Aaron Van Wirdum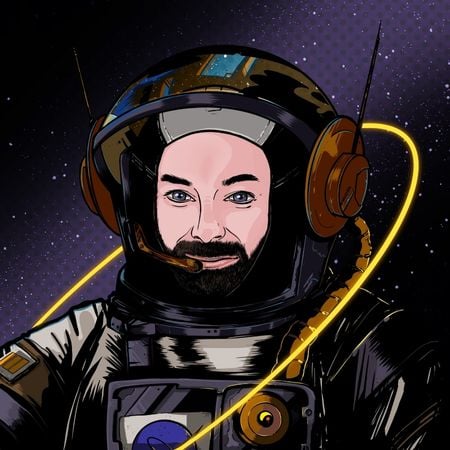 Aaron van Wirdum is a crypto expert with nearly a decade of experience covering cryptocurrency topics. His work in Bitcoin Magazine focuses on privacy, scalability, security and the technical side of coins, and he's published in CoinDesk, Yahoo Finance, yBitcoin, CryptoNews and Cointelegraph.
Paul Vigna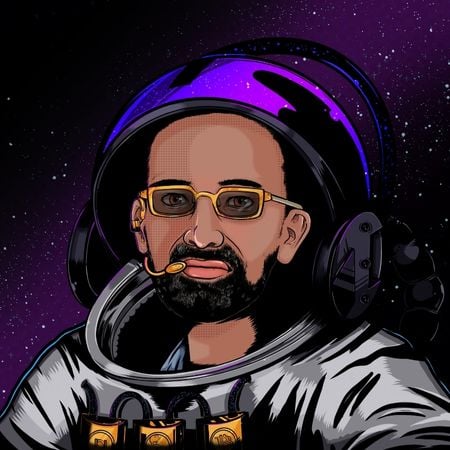 Paul Vigna is a reporter at the Wall Street Journal, where he's covered Bitcoin, blockchain tech and crypto for nearly 10 years. He's written three books on cryptocurrency: The Age of Cryptocurrency, The Truth Machine and Guts. Vigna was also featured in the 2016 documentary Banking on Bitcoin.
Oscar Williams-Grut
Oscar Williams-Grut is an editor and reporter who specializes in investigations, SEO and editing, with award-winning cryptocurrency investigations under his belt. His work on pump-and-dump crypto scams was shortlisted for the Gerald Loeb Awards in 2018 and is by the US Securities and Exchange Committee.
Tom Wilson
Tom Wilson is a writer and cryptocurrency correspondent at Reuters, where he covers international crypto news, Bitcoin analysis, exchanges and crypto scams. He's won multiple journalism awards that include the Enterprise Reporting of the Year with Reuters and Best International Business News Reporting with the Press Club of America.
How we chose this list
To create Finder's list of the most influential names in crypto, we used Sparktoro (and some manual research) to narrow down the biggest evangelists in the crypto space based on the use of specific hashtags:
Crypto
Cryptocurrency
Bitcoin
Ethereum
Dogecoin
Tether
Binancecoin
USD Coin
Cardano
Solana
Polkadot
Avalanche
Shiba Inu