Finder makes money from featured partners, but editorial opinions are our own.

Advertiser disclosure
The most popular dog breeds around the world
View the interactive world map to see the preferred pups in every country.
Which dog is the world's favorite?
Our interactive map reveals the favored dog breeds people search for in every country more than any other hound. Hover or click around our map by country or filter for a specific breed below.
Why did these dogs make the top breeds list?
In the United States, the most popular dog breed is the Golden Retriever, a feeling shared by many other countries, including Colombia, Mongolia and Jordan. This breed is known for being loyal, smart and friendly, characteristics many people look for in a pet.
Overall, the Rottweiler appears to be the world's most popular dog, the most searched for in 65 of the 161 places included in the research. The Rottweiler's popularity could be influenced by its reputation for being a great family dog and guard dog. Either way, the Rottweiler is clearly on a lot of people's minds worldwide.
How to care for any dog breed
No matter what your favorite dog breed is, proper care for your pup is important. Whether you want to spoil your pet with a tasty treat or stock up on brand-name food, Chewy has you covered. Whether you need puppy chow, grooming products or other accessories for your four-legged friend, online shoppers have given Chewy kudos for its fast delivery.
The full list of favorite dog breeds by country
| Country | Most searched dog breed |
| --- | --- |
| Afghanistan | Afghan hound |
| Albania | Maltese |
| Algeria | Rottweiler |
| Andorra | Border collie |
| Angola | Rottweiler |
| Antigua and Barbuda | Akita |
| Argentina | Bull terrier |
| Armenia | Rottweiler |
| Australia | French bulldog |
| Austria | Chihuahua |
| Azerbaijan | Rottweiler |
| Bahrain | Maltese |
| Bangladesh | Maltese |
| Belarus | Pug |
| Belgium | Chihuahua |
| Belize | Rottweiler |
| Bhutan | Tibetan mastiff |
| Bolivia | Rottweiler |
| Bosnia and Herzegovina | Cane corso |
| Botswana | Rottweiler |
| Brazil | Pug |
| Brunei | Golden retriever |
| Bulgaria | Cane corso |
| Burkina Faso | Rottweiler |
| Cameroon | Rottweiler |
| Canada | Golden retriever |
| Cape Verde | Rottweiler |
| Central African Republic | Malinois |
| Chile | Pug |
| Barbados | Rottweiler |
| Myanmar (Burma) | Golden Retriever |
| Cambodia | Pug |
| Sri Lanka | Rottweiler |
| Christmas Island | Rottweiler |
| Colombia | Golden retriever |
| Republic of the Congo | Pug |
| Democratic Republic of the Congo | Rottweiler |
| Cook Islands | Pug |
| Cyprus | Golden retriever |
| Denmark | Rottweiler |
| Dominican Republic | Chihuahua |
| Ecuador | Cane corso |
| El Salvador | Maltese |
| Equatorial Guinea | Pomeranian |
| Ethiopia | Rottweiler |
| Estonia | Rottweiler |
| Fiji | Rottweiler |
| Finland | Rottweiler |
| France | Rottweiler |
| French Polynesia | Maltese |
| Djibouti | Rottweiler |
| Gabon | Rottweiler |
| Georgia | Cane corso |
| The Gambia | Maltese |
| Germany | Chihuahua |
| Ghana | Rottweiler |
| Greece | Maltese |
| Grenada | Rottweiler |
| Guam | Shih tzu |
| Guatemala | Rottweiler |
| Guinea | Rottweiler |
| Guyana | Rottweiler |
| Haiti | Rottweiler |
| Honduras | Rottweiler |
| Iceland | Maltese |
| India | Rottweiler |
| Indonesia | Siberian husky |
| Iraq | Rottweiler |
| Ireland | Pug |
| Israel | Maltese |
| Italy | Maltese |
| Cote d'Ivoire | Rottweiler |
| Jamaica | Rottweiler |
| Japan | Akita |
| Kazakhstan | Pug |
| Jordan | Golden retriever |
| Kenya | Rottweiler |
| South Korea | Maltese |
| Kuwait | Golden retriever |
| Laos | Pug |
| Lebanon | Golden retriever |
| Latvia | Maltese |
| Libya | Maltese |
| Liechtenstein | Maltese |
| Lithuania | Maltese |
| Luxembourg | Maltese |
| Madagascar | Rottweiler |
| Malawi | Rottweiler |
| Malaysia | Rottweiler |
| Maldives | Maltese |
| Malta | Maltese |
| Mexico | Pug |
| Monaco | Chihuahua |
| Mongolia | Golden retriever |
| Moldova | Rottweiler |
| Morocco | Rottweiler |
| Mozambique | Rottweiler |
| Oman | Maltese |
| Namibia | Rottweiler |
| Nepal | Maltese |
| Netherlands | Chihuahua |
| Curacao | Cane Corso |
| Sint Maarten | Chihuahua |
| Caribbean Netherlands | Boerboel |
| New Caledonia | Rottweiler |
| Vanuatu | Rottweiler |
| New Zealand | Pug |
| Nicaragua | Rottweiler |
| Niger | Rottweiler |
| Nigeria | Rottweiler |
| Niue | Basset hound |
| Norway | Pomeranian |
| Northern Mariana Islands | Maltese |
| Panama | Rottweiler |
| Papua New Guinea | Rottweiler |
| Paraguay | Rottweiler |
| Peru | Rottweiler |
| Philippines | Shih tzu |
| Poland | Maltese |
| Portugal | Beagle |
| Romania | Cane corso |
| Russia | Pug |
| Rwanda | Bulldog |
| Saint Pierre and Miquelon | Newfoundland |
| Saint Vincent and the Grenadines | Rottweiler |
| San Marino | Maltese |
| Sao Tome and Principe | Rottweiler |
| Senegal | Rottweiler |
| Serbia | Cane corso |
| Seychelles | Rottweiler |
| Singapore | Pug |
| Slovakia | Cane corso |
| Vietnam | Poodle |
| Slovenia | Border collie |
| Somalia | Maltese |
| South Africa | Rottweiler |
| Spain | Chihuahua |
| Suriname | Rottweiler |
| Sweden | Pomeranian |
| Tajikistan | Maltese |
| Thailand | French bulldog |
| Togo | Rottweiler |
| Trinidad and Tobago | Rottweiler |
| United Arab Emirates | Maltese |
| Tunisia | Rottweiler |
| Turkey | Pug |
| Turkmenistan | Rottweiler |
| Uganda | Maltese |
| Ukraine | Pug |
| Macedonia (former Yugoslav Republic of Macedonia) | Maltese |
| Egypt | Rottweiler |
| Guernsey | Pug |
| Jersey | Maltese |
| Tanzania | Rottweiler |
| United States | Golden retriever |
| United Kingdom | French bulldog |
| Uruguay | Pug |
| Uzbekistan | Rottweiler |
| Venezuela | Rottweiler |
| Yemen | Chow chow |
| Zambia | Rottweiler |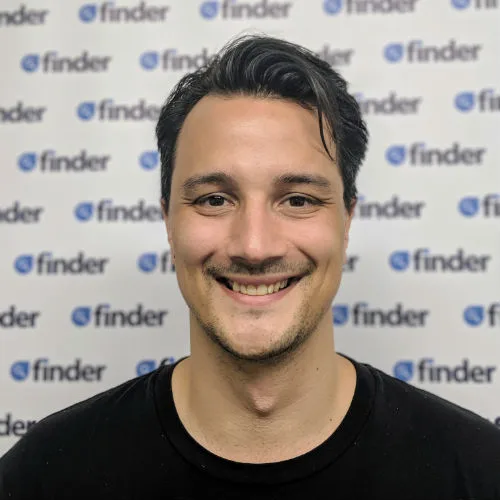 For all media inquiries, please contact:
Richard Laycock, Senior content manager & insights editor