Finder makes money from featured partners, but editorial opinions are our own.

Advertiser disclosure
Countries the US sends the most money to around the world
American roots are joined to family and friends who dot the world. So are our wallets — to the tune of $135 billion a year.
The melting pot. A salad bowl. Whatever you call it, the United States is home to overlapping cultures and colorful traditions. Nearly 240 years old and more than 300 languages strong, here you can celebrate Oktoberfest in the South, Diwali in the Northeast and the Chinese New Year in the Midwest.
With so many connections around the world, it's no surprise that Americans are sending their hard-earned cash to neighboring nations and those further flung. Supporting relatives in home countries. Wiring funds to children studying abroad. Funding business in global markets.
Countries the US sends the most money to (in millions)
Click the graph below to see where the United States sends the most money to — and how much.
Data from October 2016.
Graph of money sent to other G20 countries from the US
Graph of money sent to other G8 countries from the US
Top 23 countries the US sends money to
| | Total dollars (in millions) |
| --- | --- |
| Total worldwide | 134,961 |
| 1. Mexico | 25,675 |
| 2. China | 16,234 |
| 3. India | 11,736 |
| 4. Philippines | 9,654 |
| 5. Vietnam | 7,323 |
| 6. Guatemala | 5,962 |
| 7. Nigeria | 5,594 |
| 8. El Salvador | 3,911 |
| 9. Dominican Republic | 3,865 |
| 10. Honduras | 3,195 |
| 11. South Korea | 2,895 |
| 12. Germany | 2,559 |
| 13. France | 2,186 |
| 14. Jamaica | 1,683 |
| 15. Colombia | 1,470 |
| 16. Thailand | 1,446 |
| 17. Italy | 1,348 |
| 18. Haiti | 1,342 |
| 19. Pakistan | 1,303 |
| 20. Japan | 1,280 |
| 21. Lebanon | 1,198 |
| 22. Ecuador | 1,030 |
| 23. Bermuda | 988 |
Table of 200+ countries the US sends money to
| | Total dollars (in millions) |
| --- | --- |
| Afghanistan | 6 |
| Albania | 78 |
| Algeria | 21 |
| American Samoa | 0 |
| Andorra | 0 |
| Angola | 0 |
| Antigua and Barbuda | 9 |
| Argentina | 96 |
| Armenia | 207 |
| Aruba | 3 |
| Australia | 324 |
| Austria | 294 |
| Azerbaijan | 25 |
| Bahamas, The | 0 |
| Bahrain | 0 |
| Bangladesh | 522 |
| Barbados | 61 |
| Belarus | 31 |
| Belgium | 556 |
| Belize | 75 |
| Benin | 1 |
| Bermuda | 988 |
| Bhutan | 0 |
| Bolivia | 149 |
| Bosnia and Herzegovina | 154 |
| Botswana | 0 |
| Brazil | 637 |
| Brunei Darussalam | 0 |
| Bulgaria | 81 |
| Burkina Faso | 0 |
| Burundi | 0 |
| Cabo Verde | 51 |
| Cambodia | 115 |
| Cameroon | 44 |
| Canada | 868 |
| Cayman Islands | 0 |
| Central African Republic | 0 |
| Chad | 0 |
| Channel Islands | 0 |
| Chile | 24 |
| China | 16,234 |
| Colombia | 1,470 |
| Comoros | 0 |
| Congo, Dem. Rep. | 0 |
| Congo, Rep. | 0 |
| Costa Rica | 369 |
| Cote d'Ivoire | 7 |
| Croatia | 111 |
| Cuba | 0 |
| Curacao | 7 |
| Cyprus | 27 |
| Czech Republic | 341 |
| Denmark | 162 |
| Djibouti | 0 |
| Dominica | 12 |
| Dominican Republic | 3,865 |
| Ecuador | 1,030 |
| Egypt, Arab Rep. | 945 |
| El Salvador | 3,911 |
| Equatorial Guinea | 0 |
| Eritrea | 0 |
| Estonia | 29 |
| Ethiopia | 197 |
| Faeroe Islands | 1 |
| Fiji | 54 |
| Finland | 56 |
| France | 2,186 |
| French Polynesia | 420 |
| Gabon | 0 |
| Gambia, The | 28 |
| Georgia | 35 |
| Germany | 2,559 |
| Ghana | 561 |
| Greece | 65 |
| Greenland | 0 |
| Grenada | 16 |
| Guam | 0 |
| Guatemala | 5,962 |
| Guinea | 7 |
| Guinea-Bissau | 0 |
| Guyana | 188 |
| Haiti | 1,342 |
| Honduras | 3,195 |
| Hong Kong SAR, China | 114 |
| Hungary | 600 |
| Iceland | 26 |
| India | 11,736 |
| Indonesia | 267 |
| Iran, Islamic Rep. | 328 |
| Iraq | 26 |
| Ireland | 113 |
| Isle of Man | 0 |
| Israel | 352 |
| Italy | 1,348 |
| Jamaica | 1,683 |
| Japan | 1,280 |
| Jordan | 530 |
| Kazakhstan | 1 |
| Kenya | 466 |
| Kiribati | 7 |
| Korea, Dem. Rep. | 0 |
| Korea, Rep. | 2,895 |
| Kosovo | 51 |
| Kuwait | 3 |
| Kyrgyz Republic | 11 |
| Lao PDR | 19 |
| Latvia | 105 |
| Lebanon | 1,198 |
| Lesotho | 1 |
| Liberia | 328 |
| Libya | 0 |
| Liechtenstein | 0 |
| Lithuania | 110 |
| Luxembourg | 75 |
| Macao SAR, China | 3 |
| Macedonia, FYR | 47 |
| Madagascar | 6 |
| Malawi | 1 |
| Malaysia | 62 |
| Maldives | 0 |
| Mali | 2 |
| Malta | 19 |
| Marshall Islands | 25 |
| Mauritania | 0 |
| Mauritius | 5 |
| Mexico | 25,675 |
| Micronesia, Fed. Sts. | 17 |
| Moldova | 95 |
| Monaco | 0 |
| Mongolia | 1 |
| Montenegro | 36 |
| Morocco | 176 |
| Mozambique | 2 |
| Myanmar | 175 |
| Namibia | 0 |
| Nepal | 320 |
| Netherlands | 118 |
| New Caledonia | 57 |
| New Zealand | 16 |
| Nicaragua | 617 |
| Niger | 1 |
| Nigeria | 5,594 |
| Northern Mariana Islands | 0 |
| Norway | 92 |
| Oman | 2 |
| Pakistan | 1,303 |
| Palau | 1 |
| Panama | 444 |
| Papua New Guinea | 0 |
| Paraguay | 13 |
| Peru | 914 |
| Philippines | 9,654 |
| Poland | 895 |
| Portugal | 388 |
| Puerto Rico | 0 |
| Qatar | 49 |
| Romania | 170 |
| Russian Federation | 302 |
| Rwanda | 1 |
| Samoa | 19 |
| San Marino | 0 |
| Sao Tome and Principe | 0 |
| Saudi Arabia | 90 |
| Senegal | 61 |
| Serbia | 315 |
| Seychelles | 2 |
| Sierra Leone | 14 |
| Singapore | 0 |
| Sint Maarten (Dutch part) | 2 |
| Slovak Republic | 91 |
| Slovenia | 38 |
| Solomon Islands | 1 |
| Somalia | 0 |
| South Africa | 111 |
| South Sudan | 0 |
| Spain | 888 |
| Sri Lanka | 216 |
| St. Kitts and Nevis | 25 |
| St. Lucia | 13 |
| St. Martin (French part) | 0 |
| St. Vincent and the Grenadines | 15 |
| Sudan | 3 |
| Suriname | 0 |
| Swaziland | 0 |
| Sweden | 503 |
| Switzerland | 134 |
| Syrian Arab Republic | 37 |
| Tajikistan | 21 |
| Tanzania | 49 |
| Thailand | 1,446 |
| Timor-Leste | 0 |
| Togo | 3 |
| Tonga | 46 |
| Trinidad and Tobago | 85 |
| Tunisia | 34 |
| Turkey | 49 |
| Turkmenistan | 0 |
| Turks and Caicos Islands | 0 |
| Tuvalu | 0 |
| Uganda | 102 |
| Ukraine | 462 |
| United Arab Emirates | 0 |
| United Kingdom | 754 |
| United States | 0 |
| Uruguay | 18 |
| Uzbekistan | 0 |
| Vanuatu | 1 |
| Venezuela, RB | 37 |
| Vietnam | 7,323 |
| Virgin Islands (U.S.) | 0 |
| West Bank and Gaza | 30 |
| Yemen, Rep. | 132 |
| Zambia | 3 |
| Zimbabwe | 0 |
| Total worldwide | 134,961 |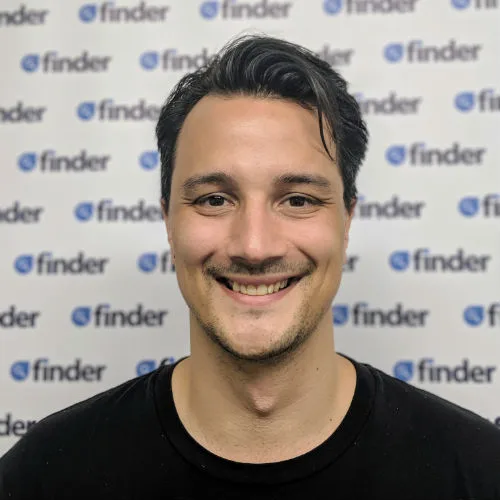 For all media inquiries, please contact:
Richard Laycock, Senior content manager & insights editor