Sky-high prices at duty free
Is duty-free always cheaper?
There's a window shopper in all of us. And so it's no surprise we're enticed by duty-free as a prime shopping opportunity especially during long, international layovers.
But is buying duty-free the most financially savvy decision? Our Finder researchers set out to learn the answer by analyzing 27 products across nine categories.
In short: What you save on taxes might not make up for the up to 163% markup.
What's cheaper duty-free?
Finder analyzed cigarettes, spirits, wine, skincare, makeup, perfume, chocolate, sunglasses and watches. Our findings suggest that tempting your taste buds with a duty-free bottle of your favorite spirit is the best deal, offering an average savings of 18% compared to the average amount of its sale-free, non-duty-free counterpart.
Frequent flyers with a thirst for Absolut Vodka Blue 1L 80P can sail three sheets to the wind with duty-free savings of up to 29% at Atlanta (ATL) or Chicago (ORD) airports — a savings of $7 per liter — over matching retail products you'd buy that aren't duty-free.
Travelers who calm their nerves with a smoke may be in luck. Cigarettes are an average 17.4% cheaper at duty-free than buying at a traditional retail store. If you're into Marlboro Reds or Golds 100s, you can score a carton for about $49.00 at duty-free — a 16% savings compared with $58.03 retail. Or save even more with Camel Crush Menthols, which are about 21% less than retail at $44 a carton.
If punctuality is your pleasure and you're departing from Atlanta, you could potentially save a whopping 40% for a Fossil Virginia Stainless Steel Watch for $105 at Duty Free Americas compared to the $175 retail price.
What's more expensive duty-free?
Unfortunately, savings are a rarity when it comes to duty-free shopping in the US: Six of the nine categories we analyzed cost more at US airports than at the traditional retailers we compared. Perfume is the worst-smelling deal at prices that can be 90% more than retail.
For instance, a 100mL bottle of Calvin Klein Obsessed Eau de Parfum Spray for Women is sold duty-free for about $86.75, reflecting a 160% markup on the $33.31 you'll pay at your average retail store. This was by far the worst value item at duty-free compared to traditional retail options. (Personally, we'd put that extra $53.44 toward a bottle of Absolut Blue!)
Airport chocolate comes in second for the worst deal at a 42% average markup. For instance, you can score a Snickers Mini Pouch 500g for $5.69 at Target or take up the unsavory price tag of $14.50 at duty-free — a wild 163% markup.
Average markups for skincare vary widely from 8% to 58%. But how much more you'll pay over retail depends on your product preferences. Travelers pay a whopping 29% more on average when buying skincare products on a layover. Clarins Blue Orchid Face Treatment Oil takes the lead with a 58% markup at duty-free, which may dampen that glow you're going for.
Though skincare products may be better deals, none are great. Lancôme Galateis Douceur Gentle Softening Cleansing Fluid will run you 22% more retail, and L'Occitane Shea Butter Hand Cream will cost you 8% more.
Not-so-great duty-free "deals"
Rounding out what not to buy duty-free is wine and champagne, which can cost you 23% more than retail, and makeup at 4% more.
If you love imbibing the bubbly, you could pay up to 24% more than retail for both Moët & Chandon's Brut Imperial and Dom Perignon Champagne Brut if you buy it duty-free. By opting for the Moët & Chandon at an average price of $52.00, you'd forfeit the $13.01 you'd save if you bought the bottle at retail for $38.99. If a jubilee is in order, your Dom Perignon is best bought locally for an average $149.98, compared with $185.50 duty-free.
Our data found that if you gotta wear shades you'll pay the same whether you buy them duty-free or at full retail price.
Makeup markups aren't as steep. For example, Lancôme products averaged about 4% more than retail overall. The three products we analyzed differed by one solitary dollar between duty-free and retail:
Lancôme L'Absolu Rouge 114 Amuse-Bouche 4.2mL — $33 at duty-free, $32 retail
Lancôme Grandiôse Liner 01 1.4mL — $33 at duty-free, $32 retail
Lancôme Matte Shaker 379 Yummy Pink Liquid Lipstick 6.5mL — $23 at duty-free, $22 retail
Bottom line
Depending on your preferences, duty-free shopping can make or break your bank. If you're already planning your next big adventure, find a deal on travel.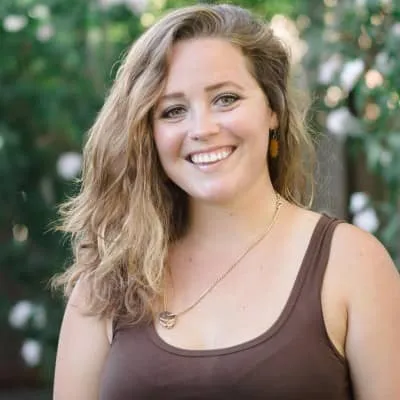 For all media inquiries, please contact:
Chelsea Wells-Barrett, PR, Media Relations and Communications
Check out these other pages…