Finder is committed to editorial independence. While we receive compensation when you click links to partners, they do not influence our content.
Stock trading: The rewards, risks and how to start
Trading apps make it easier than ever for everyday investors to make money buying and selling stocks. Pick a platform and learn how to trade.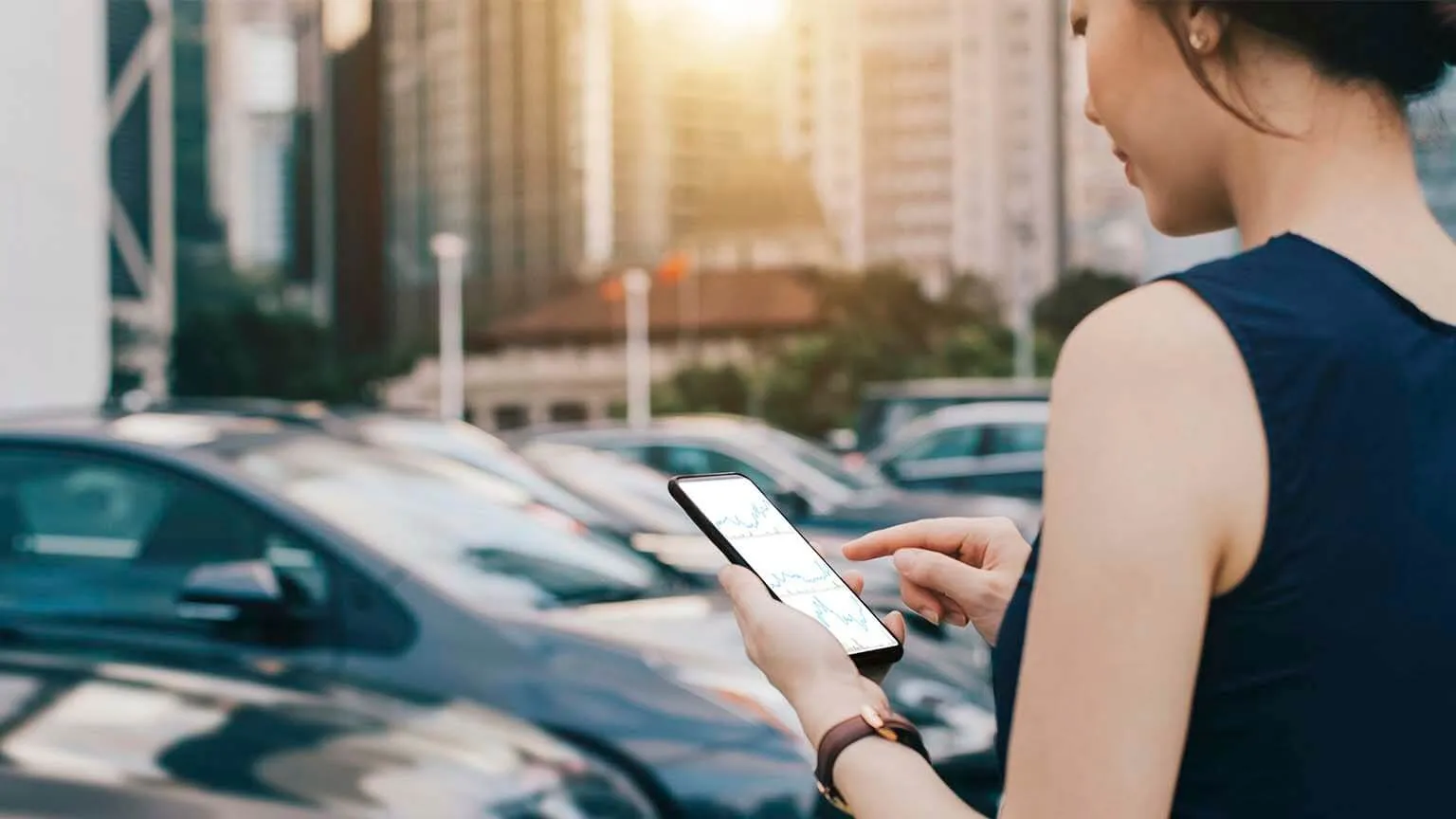 25-minute delay on stock prices.
The start of 2021 has demonstrated the potential for everyday investors to profit from trading stocks online – as well as the risks involved. Investors gathered in trading chatrooms and armed with investing apps have sent the prices of some stocks on wild rides and become the talk of the financial world.
Good news, though: you don't have to be a furious full-time day-trade warrior to make money trading stocks online. You can start with a few dollars, a few clicks and a little time.
Compare online trading platforms
The emergence of investing apps has pushed trade fees down as low as $0, and many of them offer sophisticated tools to help you execute trades or to manage your stocks for you.
What is stock trading?
Think of stocks as small pieces of companies sold off to raise funds for expansion or to reward employees and executives for success. Key types of stock trading:
Buying and selling shares
Traders buy and sell company shares throughout the trading day on the NYSE and Nasdaq, and other markets around the world. The values change with each sale, depending on whether more people are buying (because they think the price will rise) or selling (because they think it will fall.) Their reasons vary from very technical analysis of company fundamentals to trending news stories that make people want to buy in.
Selling short
This is a bet that a stock price is going to fall. Traders borrow shares and sell them, anticipating they can buy them back later to settle the loan at a lower price and pocket the difference. But if the share price rises instead, they have to buy at the higher price and take a loss.
Option trading
Options are essentially a bet on how you think a stock will move within a set time. If you purchase a contract of 100 shares, that gives you the right, but not the obligation, to buy or sell a stock at a certain price, called the strike price, within a certain time frame. Here are two options:
Call. If you believe the price of a stock will go up by the expiry date, you buy a call option contract. This gives you the right to buy shares at the strike price. If the share price is higher than the strike price, either buy the shares at a discount when the contract expires or buy and immediately sell the option for a profit.
Put. If you think the price of a stock will go down by the expiry date, buy a put option contract. This gives you the right to sell the shares at the strike price. If the share price drops below the strike price, you could buy shares at market price and sell them at the strike price.
Futures trading
Futures are based on buying or selling stocks in the future with an agreement to buy or sell the stock. When you enter into a futures contract, you're making an agreement to buy or sell an asset at a set price on a certain date.
Forwards trading
Forwards trading is just like futures trading but with more flexibility. While futures contracts include a set number of a specific asset at a predetermined delivery date, forwards contracts allow you to customize the terms. The contract holders make an agreement to buy or sell the asset, aiming to make a profit by predicting price movements.
Binary options trading
Binary options are simpler versions of options contracts. They're essentially a bet on whether the price of an asset will rise or fall, but unlike options contracts, the underlying assets are never exchanged. Instead, traders buy a call if they believe the price will rise or a pull if they think the price will fall. If the price of the asset is above the strike price at the expiration date, the holder of a call is paid a fixed return. If the price of the asset is below the strike price, the holder of a put is paid a fixed return. If the trader makes an incorrect prediction, the original investment is lost.
You can of course trade a number of other assets in similar ways, including bonds, forex and cryptocurrency.
Tips when buying or selling shares
To make the most of your stock trading experience, consider the following:
Do your homework. Making informed trading decisions is crucial. Research the financial health and growth prospects of the companies you're interested in by reviewing annual reports, company alerts, prospectuses and analyst ratings. Some online trading platforms are better equipped for research than others, but you can also rely on third-party applications and market research websites, like Bloomberg or Yahoo Finance.
Follow the news. Understand the health of the economy, interest rate decisions, government policy changes, levels of investor confidence, exchange rates and the performance of stock markets in other countries. All of these can influence when to invest.
Buy what you know. If you don't understand it, think twice before you buy in. Rather than investing in a company, industry or sector you know nothing about, start with industries and businesses you understand.
Diversify. A tried and true investment strategy utilized by many investors, both new and experienced, is to spread your investments across a range of industries. This is called diversification — a fancy way of saying: don't put all your eggs in one basket. If you buy stocks across five or six industries instead of just one or two, you can be better protected against losses if one particular industry experiences a sharp downturn.
Explore blue-chip companies. Blue-chip stocks are America's biggest, best-established companies, many included in the Dow Jones Industrial Average. They're typically a source of reliable returns and minimal risk.
Consider growth stocks. Small companies, whether they're listed on a stock exchange or traded over-the-counter, have a shorter business history. Some investors find these shares attractive because they offer the potential for large returns — but carry a significant risk of loss.
Pay attention to trading hours. If you place a market order after trading closes for the day, your broker may place the trade at open the next day — even if the price has significantly changed. Most US stock exchanges close a 4 p.m. ET, though some brokers offer after-hours trading.
Practice new strategies. Some online platforms, like Webull and TD Ameritrade, offer paper trading, which is a simulated market that allows you to make hypothetical trades using up-to-date market prices. This is a practical way to test trading strategies without risking any real money.
Risks of stock trading
Before you start buying and selling stocks, familiarize yourself with the common risks:
Losses. No investment is risk-free and any stock, no matter its performance history, carries the risk of loss. Stock prices can fall dramatically and even drop down to zero. This can mean significant financial losses for investors.
Time. Online trading can be a time-consuming process — especially when you hand-pick each of the securities in your portfolio. The more active your trading strategy, the more time you'll need to be ready to invest in monitoring the performance of your stocks and staying abreast of impactful market news.
Stress. The stock market is always moving and can be volatile — a significant source of stress for those with investments that hinge on its performance and direction. If you can't weather the ups and downs, you might be better off pursuing a more passive investment strategy, like a robo-advisor or managed portfolio.
Market events. Even after thoroughly researching a company, you can't predict the future. Natural disasters, terrorist attacks, pandemics, bad company news and even changes in government policy can all occur unexpectedly and adversely affect the price of shares.
Lack of expertise. While investing in the stock market sounds easy in theory, it can get quite complicated if you don't know what you're doing. First-time investors should exercise caution while building their portfolio.
Not ready to buy? Practice your trades risk-free with a stock-trading game
Bottom line
There are numerous ways to buy and sell stocks. But before you dive in, compare trading platforms, research the companies you want to invest in, learn about your investing options and plan out both your entry and exit points. And be prepared to follow your plan — even if emotions tell you otherwise.
Disclaimer: The value of any investment can go up or down depending on news, trends and market conditions. We are not investment advisers, so do your own due diligence to understand the risks before you invest.
Frequently asked questions
Read more on this topic