This article contains links to products or services from one or more of our advertisers or partners. We may receive a commission when you click or make a purchase using our site. Learn more about how we make money.
Online Stock Trading Platform Finder
Find the best online broker for you and start building a portfolio.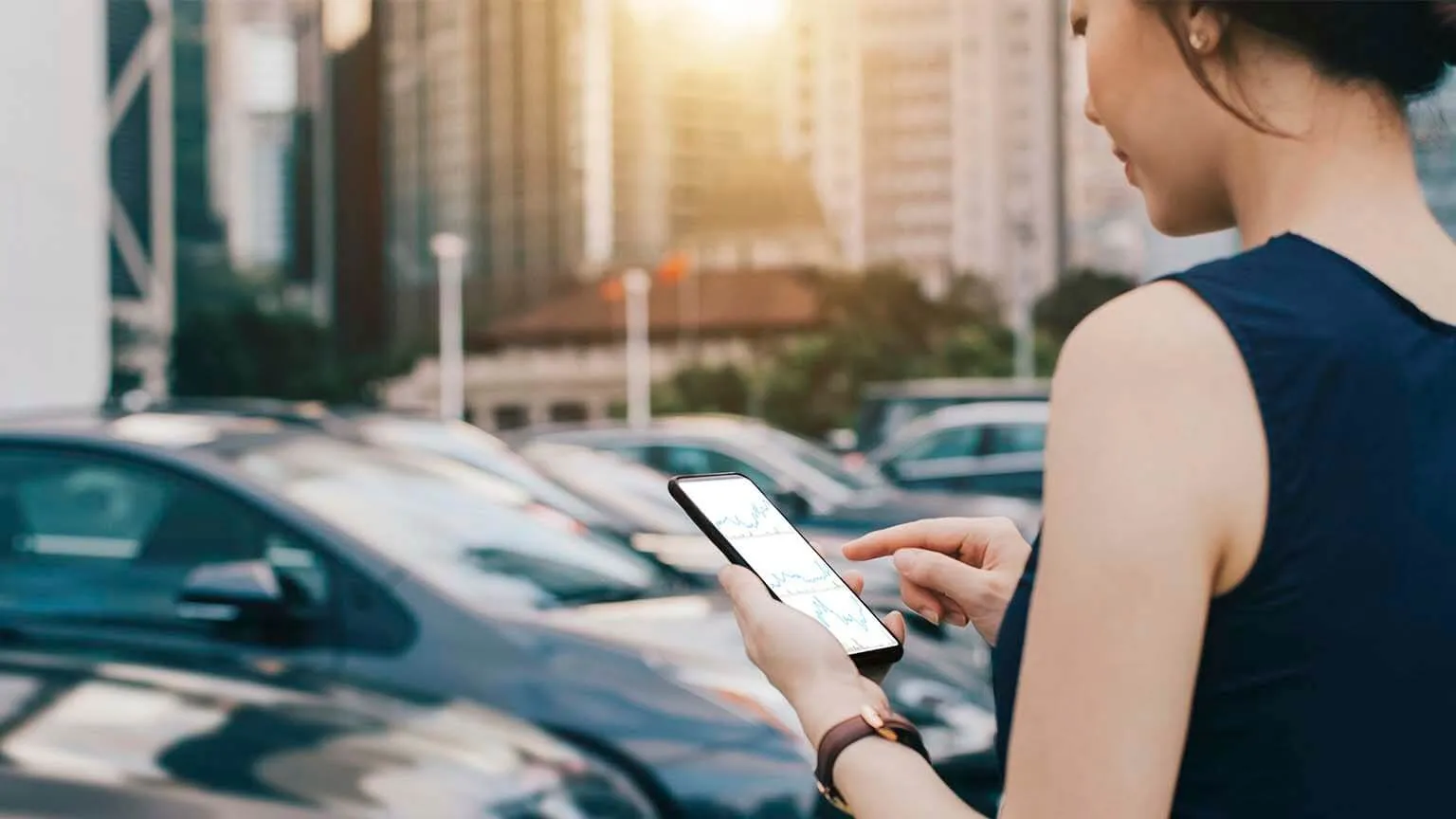 With multiple online platforms, trading equities on the New York Stock Exchange, NASDAQ and other markets is now done easily from your computer or mobile phone. But like all trading, it carries some risk. Your first task is to pick a platform; here are some of the options, and advice to help you make a selection.
Compare online trading platforms
*The products compared on this page are chosen from a range of offers available to us and are not representative of all the products available in the market. There is no perfect order or perfect ranking system for the products we list on our Site, so we provide you with the functionality to self-select, re-order and compare products. The initial display order is influenced by a range of factors including conversion rates, product costs and commercial arrangements, so please don't interpret the listing order as an endorsement or recommendation from us. We're happy to provide you with the tools you need to make better decisions, but we'd like you to make your own decisions and compare and assess products based on your own preferences, circumstances and needs.
Everything you need to know to start trading online
What is stock trading online?
Trading is a more involved approach to investing and is also referred to buying stocks or other investment products. Instead of borrowing money or trying to raise capital, companies sell shares, or partial ownership of the company, to raise funds for expansion.
Types of online trading
Online trading is a broad term that refers to different ways to buy and sell assets online. Here are some of the more popular methods: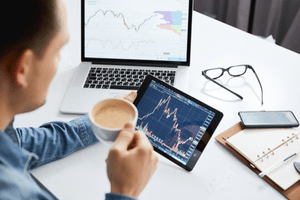 Stock trading
Traders buy and sell company shares through stock markets, which provide continuous updates on the prices of those shares. The value of a company's shares changes throughout the day, so shareholders aim to buy shares when they cost less and sell when they cost more to make a profit. You can expect transaction fees for buying and selling.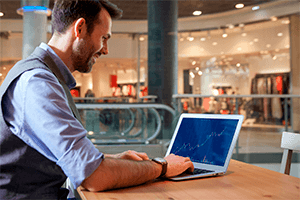 Option trading
Options are essentially a bet on how you think a stock will move within a set time. Purchasing a contract of 100 shares gives you the right, but not the obligation, to buy or sell a stock at a certain price, called the strike price, within a certain time frame. Here are two options:
Call. If you believe the price of a stock will go up by the expiry date, you buy a call option contract. This gives you the right to buy shares at the strike price. If the share price is higher than the strike price, either buy the shares at a discount when the contract expires or buy and immediately sell the option for a profit.
Put. If you think the price of a stock will go down by the expiry date, buy a put option contract. This gives you the right to sell the shares at the strike price. If the share price drops below the strike price, you could buy shares at market price and sell them at the strike price.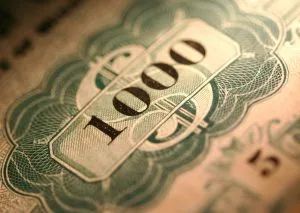 Bond trading
Bonds are issued by companies or governments to generate cash flow, finance debt, fund investments and more. Bonds have predetermined term lengths and pay interest (also called the coupon rate) at set intervals for the length of the term. Once the bond reaches maturity, it can be cashed for the principal amount.
A bond's value can fluctuate based on the current interest rates, so some traders buy and sell existing bonds on secondary markets. If interest rates drop, the market value of your bond will increase, whereas if they rise, the value of your bonds will drop.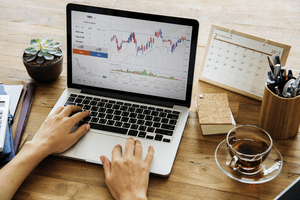 Forex trading
Foreign exchange (forex) trading is the process of buying and selling currencies. Unlike the stock market, the forex market is not one central exchange but rather a network of transactions between traders. Despite being decentralized, forex is the largest financial market in the world, with over $5 trillion in trades conducted daily. In this market, buyers purchase one currency in exchange for another. And since exchange rates change throughout the day, traders are able to make money by buying low and selling high, just like the stock market.
Forex trading 101: What you need to know and how to begin.
Futures trading
Futures are based on buying or selling stocks in the future with an agreement to buy or sell the stock. When you enter into a futures contract, you're making an agreement to buy or sell an asset at a set price on a certain date.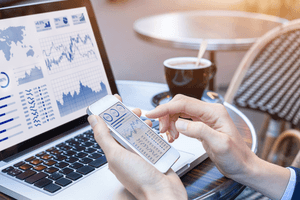 Swaps trading
Swaps, like forex trades, are not completed on exchanges. Instead, they are done as over the counter transactions between traders, businesses or financial institutions. Swaps are essentially a contract involving cash flows or liabilities, like loans or bonds. However, the principal amount does not actually change hands. In most cases, one cash flow is fixed, while the other is variable, often based on a benchmark interest rate, floating currency exchange rate or index price.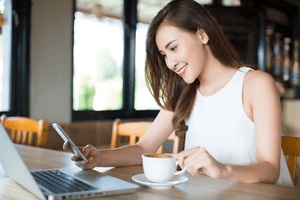 CFD trading
CFDs, or contracts for difference, allow advanced traders to profit from the change in price of underlying assets like stocks, stock indices, currencies, commodities and more. Similar to swaps, the underlying asset does not actually change hands. In this type of transaction, the trader buys or sells a contract with a specific number of units of a particular instrument. If you buy a CFD and the price of the underlying asset goes up, you earn money. If you buy a CFD and the price goes down, you lose money.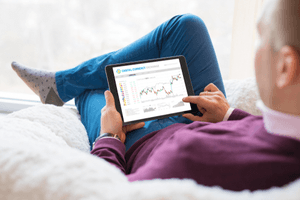 Crypto trading
Crypto, or digital currency, trading is very similar to stock trading in that it involves buying or selling assets to make a profit. Just like stocks, there are numerous cryptocurrencies out there, allowing you to pick and choose where to invest your money. Once you purchase cryptocurrency on an online exchange, you can either sell it, hold on to it, or buy other assets like stocks, other cryptocurrencies or even goods and services.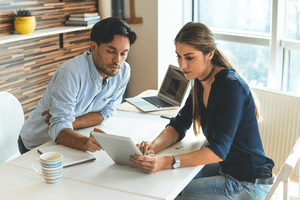 Forwards trading
Forwards trading is just like futures trading but with more flexibility. While futures contracts include a set number of a specific asset at a predetermined delivery date, forwards contracts allow you to customize the terms. The contract holders make an agreement to buy or sell the asset, aiming to make a profit by predicting price movements.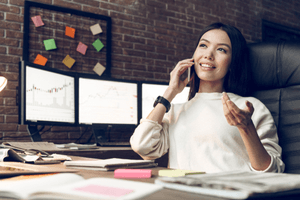 Binary options trading
Binary options are simpler versions of options contracts. They're essentially a bet on whether the price of an asset will rise or fall, but unlike options contracts, the underlying assets are never exchanged. Instead, traders buy a call if they believe the price will rise or a pull if they think the price will fall. If the price of the asset is above the strike price at the expiration date, the holder of a call is paid a fixed return. If the price of the asset is below the strike price, the holder of a put is paid a fixed return. If the trader makes an incorrect prediction, the original investment is lost.
Benefits of online trading
There was a time when all trading was done through brokers, which made it tough to get into if you didn't have the money, time or connections. Today, there are all sorts of online trading platforms and apps that offer benefits that were unheard of 20 years ago. Some of the benefits on online trading are:
Flexibility. Most platforms are free and allow you to trade from anywhere with an Internet connection.
Multiple asset classes and trading methods. Trade thousands of stocks, bonds, ETFs and other assets using methods like options contracts, swaps and futures.
Tools. There are all sorts of resources, tools and indices that can help you understand the ins and outs of online trading.
Real-time updates. Monitor asset prices and stock market news from your phone, tablet or laptop.
Instant trades. Transactions are completed almost instantly, allowing you to trade on the go and keep up with the markets.
Low cost. Many websites and platforms will only charge a commission fee, allowing you to keep more of your earnings.
Unbiased trading. Online trading allows you to do your own research and trades, meaning you won't be influenced by brokers or financial advisors who are after a commission.
Special promotions
What are the risks of trading?
Online trading allows almost anyone to start investing, but that doesn't guarantee that you'll earn money. Just like any other investment, there are a few things to watch out for:
Risk. Stocks, foreign currencies and other assets are volatile and tough to predict, so there's no guarantee that you'll earn money or break even. And while all forms of trading carry risks, certain types, like day trading, are especially risky for beginners.
Fees. While fees may seem low, you'll pay commission on every trade, which can quickly add up. Plus, sign-up fees, transaction fees and other charges are not unheard of.
No learning curve. Besides your research and intuition, there's nobody telling you how to trade. You'll need to practice to better understand online trading, otherwise, you risk losing your money.
Easy and addictive. Since making a trade is as simple as opening an app or visiting a website, it's easy to get hooked on online trading. And if you aren't seeing the returns you expected, you may be tempted to put more of your money at risk.
Internet dependent. You'll need an Internet connection to trade online, so if that fails, you could miss out on trades or important information.
Scams. Watch out for unsolicited offers to invest your money or platforms that claim to be stacked in your favor — there's usually a catch.
How do I get started with online trading?
While online trading can seem overwhelming, getting started is actually very easy. However, with such a steep learning curve, it doesn't hurt to get a little practice before you jump in. Consider paper trading until you understand the basics or graduate to an online trading account, then consider charting software for more advanced trading.
Open a trading account
Once you're ready to open an online trading account, you'll need to decide which platform is best for you. The process will vary for each platform, so make sure to consider ease of use when choosing a product. Compare your options to find a platform that offers the features, fees and capabilities that you want, then sign up to start trading:
Visit the website or mobile app of your preferred platform.
Click open an account.
Enter your personal information and any other details.
Fill out your investment preferences or configure your portfolio.
Link your bank account and fund your portfolio.
Make your trades.
Paper trading
Paper trading is a great way to get a better understanding of online trading. It allows you to make theoretical trades based on simulated or actual market data so that you can practice trading. It's easy to get started:
Find a company or website that offers paper trading.
Sign up using your email and any other contact information (no bank account info is necessary).
Build your portfolio.
Monitor markets and trends.
Buy and sell assets, learn various instruments and explore markets.
Charting software
For more advanced traders, charting software and market research reports may improve your trading abilities. They'll provide a more in-depth look at various markets and can help you develop trading strategies to reach your short and long-term financial goals.
Research different software and providers
Once you've found the right product, visit the website to sign up.
Sign up by providing your personal information and any other details.
Link your online trading account to make trades directly from the charts.
Not ready to buy? Practice your trades risk-free with a stock-trading game
How can I choose the best share trading platform for me?
With so many platforms and online trading products available, it's important that you compare your options to find the right one for your situation:
Compare the selection. Think about the features, assets and instruments to find a platform to meet your needs.
Compare commission fees. Some brokers charge extra for orders or specialized investment products. High-value trades are often charged as a percentage of the total trade value, rather than a fixed fee.
Availability of advice and research options. Online brokers usually offer market news and updates and other research tools that will let you investigate the trading history of individual stocks.
Integration with bank accounts. Some services let you transfer money easily from your trading account to a savings account. Others offer linked debit cards to use with your accounts.
Integration with technology. Consider how each platform integrates with your mobile device, bank account, apps and other technology.
Bottom line
Online trading platforms make it easy to invest in stocks, bonds, foreign currencies and other assets at any time, no matter where you are. Most offer multiple ways to trade, creating new opportunities to earn money and allowing you to diversify your portfolio. But online trading can be complicated, so make sure you understand how it works before diving in. Once you're ready to trade, compare your options to find a platform that suits your trading needs.
Compare trading platforms
Frequently asked questions
Read more on this topic