Finder is committed to editorial independence. While we receive compensation when you click links to partners, they do not influence our opinions or reviews. Learn how we make money.
6 ways to make money fast
Find in-demand side gigs that can earn you some extra dough.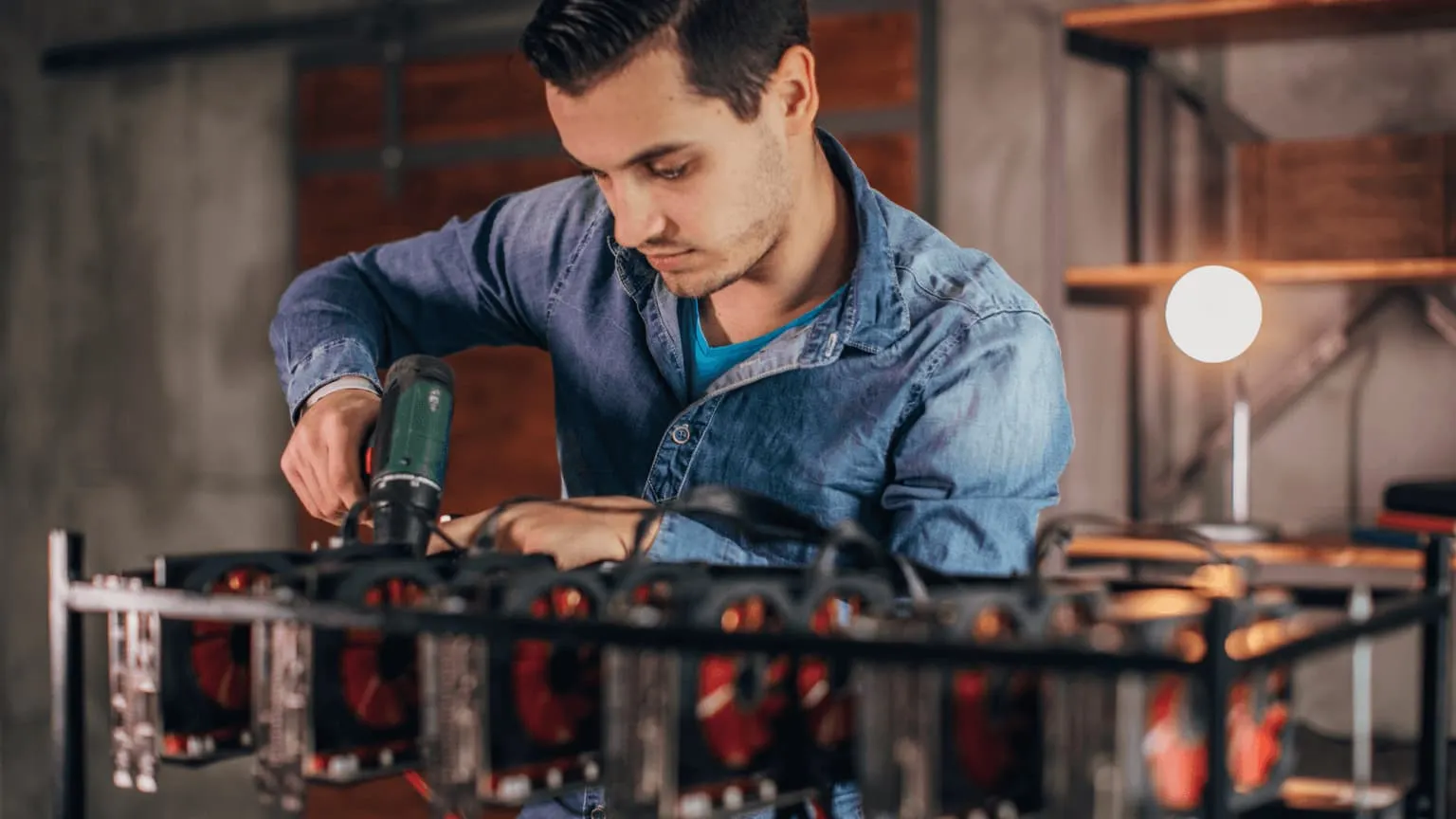 Life is full of financial surprises that can leave us in need of fast money. Thankfully, the Internet has made it easier to sell, rent out and hustle your way to bridging your income gap.
Some hustles can get you paid within a few days, while others will take a week or more and may require additional work. Consider these side jobs as an opportunity to create a financial safety net in case you find yourself in a situation where you need to make a buck in the future.
Book odd jobs
Difficulty: Easy
Requirements: Cellphone with data plan, good health, tools of the trade
Setup time: Under 30 minutes
Payment speed: 1–2 days
Joining an odd jobs website could be the easiest and fastest way to get the money you need because of the ease of setup, demand for skilled workers and quick payment. Generally, you just register with a platform, create a profile, set your rates and select the services you want to offer.
You can either start bidding for jobs or wait for requests — which could happen immediately. The key to success on these platforms is maintaining good reviews, setting competitive prices and being available when people need you. Cleaning, delivery, handiwork, building furniture and personal shopping are just some of the jobs available.
Online odd job platforms
Pros
Work when you want. Decide your work schedule and only accept jobs you want.
Location flexibility. Most of these websites operate in all major cities so you can work wherever you'd like.
Quick setup. You don't need to upload a portfolio or interview. After registration and onboarding, you're good to go.
Cons
Service fees. These job platforms often take a percentage of your earnings from each job so be sure to check the fine print.
Payment schedule. Some platforms pay within 24 hours, while others require you to wait on your clients.
---
Share your car
Difficulty: Medium
Requirements: Car, cellphone with data plan
Setup time: Depends on state regulations
Payment speed: Instantly or up to three days
One of the most popular and easiest forms of making a quick buck is turning your car into a taxi. Some things to keep in mind are the additional expenses that you — as an independent contractor — need to account for, such as gas, wear and tear on the car, cleanings and possible licensing fees depending on the state you drive in.
Still, unless you drive in a state with licensing fees, signing up with most of these rideshare companies is free and so is deactivating your account. You're also allowed to drive for multiple companies, so you can test which one helps you bring home the most cash. In addition to the city you're driving in, the time of day and day of the week you work can dramatically change your income as well.
Popular rideshare platforms
Are there requirements to drive?
To start driving for one of these platforms, you'll need to meet a list of requirements from the platform and adhere to regulations set by the local government. You'll need to research:
License requirements
Age requirements
Driver's plates requirements
Insurance requirements
Car requirements
Cost and fees to meet these requirements
---
Share your home or apartment
Difficulty: Medium
Requirements: Internet access, cellphone with data plan
Setup time: 1 hour for registration, plus 1–2 days to prepare the space for guests
Payment speed: 1 day after your guest checks in
Renting out your apartment, home or spare room online can result in great returns for minimal effort, especially if you focus on long stays. Of course, you'll have to evaluate how much you can rent your space for per night to decide if it's worth it for you — AirBnb has a calculator that can help you with this.
People who rent out their home or apartment frequently may have to rely on a friend or family member to stay over so that they can rent out their space. Depending on how much you can make per night, you may even be able to find a cheaper hotel to stay at or a sublet opportunity that a tourist wouldn't know about.
What to watch out for
When deciding who to rent to, check out people's reviews. Although AirBnB offers insurance coverage up to $1 million, if you have a lot of valuable furniture or equipment, you may want to take out a security deposit as well. You could also store your valuables in a locked place while you're renting out your space.
Be careful with long-term stays or renting out your space too often, as several cities now regulate it more tightly. Also take into account your landlord: Read your lease thoroughly, as you might have stipulations in it that prohibit you from renting out the space. If you're not careful, you could not only find yourself being evicted, but potentially sued.
---
Freelance remotely
Difficulty: Medium to hard (depending on demand of skills and experience)
Requirements: Internet access, marketable skills, tools of the trade
Setup time: Average 2–3 hours (if you already have a portfolio), plus site approval time
Payment speed: 1–2 weeks
Writers, designers, coders and nearly any other profession can find a number of websites for making money online while working remotely. This route will take a little bit more time, especially if you don't have a portfolio yet, but can be an excellent source of income once you're set up.
Start by browsing the work offered by some of the following freelance online job sites and seeing if the work and rates sound appealing.
Popular freelance platforms
Additional tips for freelance workers
Use LinkedIn. Utilize LinkedIn to prove your level of proficiency and for its networking potential. If you already have a profile, update it to reflect your current situation, link to any work you've done in the past and collect references.
Tell your friends. Ask your friends if they know anyone or post a status update on Facebook and other social media platforms. You never know who might need the services you offer.
Think hard about your rates. Take into account taxes, travel time and revisions into your price. If the client wants something really custom and asks a ton of questions, use your judgment and state the number of revisions you'll allow for that price. Also, make sure you have any equipment or software necessary to complete the job, and if not, look into how much it would cause to rent.
---
Participate in market research
Difficulty: Easy
Requirements: Internet access, computer
Setup time: Average 5 minutes
Payment speed: 1–2 weeks
Companies love to watch what you're buying, who you're interested in and when you use their services so that they can both improve their products and sell you more things.
Websites often do this whenever you sign into their homepage or subscribe to a mailing list, but they can learn even more from interacting directly with potential customers. For this reason, they'll pay good money for you to answer surveys and test products.
Popular market research platforms
There are various platforms and sites that connect survey-takers with companies. They generally pay in either gift cards from popular retailers like Amazon and Walmart or send funds via PayPal.
Product and user testing
Get paid to test out websites and apps.
Survey sites
Survey sites are generally straightforward with payment varying. Depending on your demographic information, you may or may not get many surveys. Keep in mind most sites will require you take an unpaid pre-screening survey to make sure you're the demographic they're looking for.
Pros
Ease of use. Participating in market research is self-explanatory with the exception of some user testing, which may take some getting used to.
Minimal resources. Most sites just require a broadband connection and either a computer, tablet or mobile device.
Behind the scenes. You may have access to products and services that aren't on the market yet.
Get your voice heard. Your feedback will be used to make products and services better.
Cons
Payments can be limited. Depending on your market, where you live and which apps you use, the amount you can make really ranges. If you live in a major metropolitan area, you have the most potential to make significant income.
Lack of privacy. Some may not be comfortable having their screen watched. Make sure to check privacy policies to make sure you're in agreement.
---
Sell your stuff
Difficulty: Easy
Requirements: Internet access, stuff worth selling
Setup time: Average 1 hour per item (depending on product knowledge)
Payment speed: Instantly
One of the quickest ways to make money is to go through all your stuff and sell what you're no longer using or need.
How to sell your items online