Finder makes money from featured partners, but editorial opinions are our own.

Advertiser disclosure
Student loan debt statistics
Students preparing to graduate are well aware that degrees come with a hefty price tag. But just how much student debt are Americans taking on?
Student loan debt currently sits at $1.76 trillion as of the second financial quarter of 2023, according to the Federal Reserve. With roughly 44 million Americans carrying student loan debt, multiple generations of graduates are affected.
Only about a decade ago, students left college with about $26,016 in loans. In 2023, the average student debt has tacked on an extra $11,630 for a total of $37,645 — a 45% increase. Let's dig into the data.
The latest student loan debt data at a glance
The US currently owes approximately $1.63 trillion in federal student loan debt.
The US currently owes approximately $131 billion private student loan debt.
The US currently owes approximately $1.76 trillion student loan debt.
Roughly 43.4 million adults have a federal student loan.
There are about 3.5 million private student loan borrowers.
A total of approximately 46.9 million American adults have a student loan.
The average federal student loan balance is $37,645.
Total student loan debt in the United States
Currently, the nation's student debt balance sits at $1.76 trillion and is the 3rd largest type of debt in the United States. See our graph and table below to see how the country's student loan debt has gradually ballooned over the years.
Why do we need student loans?
Student loans are designed to help future graduates tackle the costs of tuition, living expenses and everyday life so they can focus on putting their pencils to paper in school.
You can typically put student loans toward any education-related expense:
Tuition and fees
Dorms or other housing
Transportation
Books and supplies
Meals and groceries
Changes to federal student loan interest rates
Federal student loan rates change on July 1 of every year. This year, they're going up. Direct subsidized and unsubsidized loans for undergraduate students issued between July 1, 2023 and July, 1, 2024 will come with an interest rate of 5.5% — up from 4.99%.
Direct unsubsidized loans for graduate and professional students came with a 7.05% interest rate, while Direct PLUS loans had a 8.05% interest rate.
How much are people borrowing for a degree?
Among all totals borrowed, students are taking out a range of loan amounts to meet their educational needs. The largest group, comprising more than 18 million people, borrows $20K to 40K. Amazingly, 1 million people are borrowing more than $200,000.
Student loan debt by age
Those aged 25 to 34 are the most likely to be carrying student loan debt, with roughly 15.1 million adults having an outstanding loan.
However, those aged 35 to 49 owe the most for their student loan debt, with 14.7 million people owning a collective 632.1 billion — roughly $43,000 per person.
Student loan delinquency over time
Since 2001, the percentage of student loan debt in serious delinquency, i.e. debts that are 90+ days delinquent, sat at 9.15% until the Government introduced administrative forbearance on March 13, 2020, until Sept. 1, 2023 in response to COVID-19. Since the repayments have been paused the current percentage of loans in serious delinquency sits at 0.63% — though that number should rise once repayments begin in October 2023.
What is going to happen when repayments restart?
There was some hope that the Government might cancel student loan debt all together. That isn't going to happen. With student loans beginning to accrue interest again in September, 2023 and repayments set to restart again in October, 2023, along with spiking inflation, roughly 15% say that they will need to cut back on their spending significantly to make their student loan payments, according to a recent survey conducted by Finder. A further 22% saying they won't be able to afford their repayments at all.
The study also found that 16% of those surveyed said they flat out don't plan on making their payments when they resume.
How to pay off student loans
Don't sacrifice your financial future when paying for your education. Stay on top of your student loans and avoid unnecessary interest by paying your loan installments by their due dates.
Regular repayments can ultimately improve your credit score. They let lenders know that you're a trustworthy, less risky borrower when you're in the market for a future car, home or personal loan.
Use these tips to take charge of your student loans:
Consolidate multiple federal loans.
Refinance your loans at a lower interest rate.
Pay interest on your loan while you're still in school.
Set up an automatic withdrawals to avoid late fees.
Alternatives to help pay off your student debt
With over 7 million of the U.S. population having defaulted on their student loans, recent graduates are desperate to land themselves in a high paying job in order to start paying off their student loans. However, a higher income is not the only way you can accelerate the speed at which you pay off your student loan.
Public Service Loan Forgiveness
Opting to work for the government or specific nonprofit organizations can result in your federal student debt (95% of total student debt according to Federal Student Aid) being forgiven after 10 years if you meet the right conditions.
After you've made 120 qualifying monthly payments under a qualifying repayment plan – while working full-time for a qualifying employer – the Public Service Loan Forgiveness (PSLF) Program forgives the remaining balance on your Direct Loans.
Although the program is only applicable on Direct Federal Loans and not on Federal Family Education Loans or Perkins Loans, they can still be forgiven if you consolidate them into a Direct Federal loan.
Very few people have successfully qualified for PSLF and gotten their loans forgiven. Here's what you need to qualify:
Qualifying monthly payments:
After October 1, 2007;
Under a qualifying repayment plan;
For the full amount due as shown on your bill;
No later than 15 days after your due date; and
While you are employed full-time by a qualifying employer
Qualifying repayment plan:
Any income-driven repayment plans (plans where your monthly payment is based on your income)
Qualifying employer:
Government organizations (federal, state, local or tribal)
Not-for-profit organizations that are tax-exempt under Section 501(c)(3) of the Internal Revenue Code
Other not-for-profit organizations whose primary purpose is to provide certain types of qualifying public services
Qualifying federal student loan:
Any non-defaulted loan received under the William D. Ford Federal Direct Loan (Direct Loan) Program.
Case study: with PSLF Program vs. without PSLF Program
| | Public Service Loan Forgiveness (PSLF) Program | Without Public Service Loan Forgiveness (PSLF) Program |
| --- | --- | --- |
| State | New Hampshire | New Hampshire |
| Loan type | Federal Direct Unsubsidized Loan | Federal Direct Unsubsidized Loan |
| Fixed interest rate for Direct Loans | 4.53% | 4.53% |
| Loan amount | $38,000 | $38,000 |
| Loan term (months) | 120 | 132 |
| Weighted average income of people with at least some college credits | $54,000 | $54,000 |
| Repayment plan | PAYE | PAYE |
| Total amount paid | $43,878 | $48,532 |
Source: finder.com, Federal Student Aid
Potential amount saved: $4,654 – that's 12% of your original loan of $38,000
Potential time saved: 12 months
Employer-provided student loan repayment assistance
Some companies are willing to offer incentives to potential graduate employees to assist them in paying off their student loan debt.
A poll of 3,227 HR professionals by SHRM found that 4% of employers offer employer-provided student loan repayment assistance. Finding the right employer can help you reduce the amount of time needed to pay off a student loan significantly. However, these payments aren't exempt from payroll or income tax.
Companies such as Aetna, Fidelity, Natixis Global Asset Management and PWC offer their employees a lifetime maximum of $10,000 towards their student loans. Nvidia offers a maximum of $30,000 – that's potentially 79% of a $38,000 loan! Other companies will offer a certain capped amount each year until the loan is paid off.
Volunteering your time
Organizations such as SponsorChange offer direct student loan payments in exchange for volunteers who complete skill-based projects. While volunteer work isn't technically employment, this is another avenue through which your time and services can result in money being directed toward reducing your student loan. Plus, volunteer work will look great on your resume.
In addition to doing something positive for the community, you'll be paying off your student debt in the process.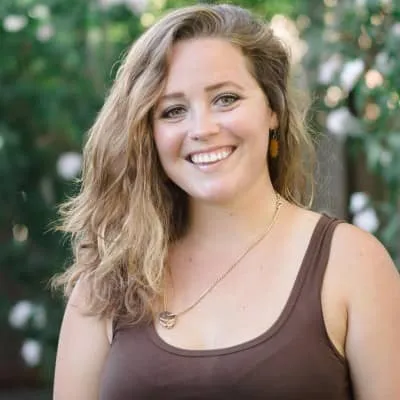 For all media inquiries, please contact:
Chelsea Gregori, Public Relations Specialist