Finder makes money from featured partners, but editorial opinions are our own.

Advertiser disclosure
Paycheck Protection Program statistics
Small businesses may have gotten the highest number of loans — but most money went to big firms.
The Paycheck Protection Program (PPP) was an emergency loan program designed to give small business funds to keep staff paid and the lights on. It was hastily thrown together as part of the Coronavirus Aid, Relief and Economic Security (CARES) Act in March 2020. After being revived for a second round of funding, the Small Business Administration (SBA) stopped accepting PPP loan applications for good on March 31, 2021.
The PPP ran into more than a few stumbling blocks — such as running of funds two weeks in, and using a formula that originally left self-employed applicants with as little as $1 in aid. But it's been the most popular business loan option during the coronavirus outbreak.
By the end of the program, the SBA had approved over 11 million PPP loans. But who got the money? PPP funding mostly went to businesses in industries and states that were hit the hardest by the COVID-19.
And while the vast majority of PPP applicants declined to give their demographic information, those that chose to were overwhelmingly white, male and had never served time in the military. But, even though PPP loans are over, businesses can still access low-cost PPP loan alternatives.
How much did small businesses receive through the PPP?
Most PPP loans were on the smaller end. The average loan size for all PPP approved loans is around $67,647. The loan size has decreased over time with an average approved loan size of $41,560 in 2021 alone. And 95% of loans were under $150,000, while only 0.40% of borrowers got a loan over $1 million in 2021.
Amount of funding small businesses got through the PPP
| | | | | |
| --- | --- | --- | --- | --- |
| | | | | |
| | | | | |
| | | | | |
| | | | | |
| | | | | |
| $1.01 million – $2 million | | | | |
| $2.01 million – $5 million | | | | |
| | | | | |
This shows that the majority of businesses that received PPP loans really were small businesses. PPP loans are based on your business's payroll costs — most businesses could borrow 2.5 times your monthly average payroll cost. A high number of small loans means that those businesses likely had a low number of employees.
But when you look at where most of the money went, it tells another story. Close to 50% of PPP funding went to loans over $150,000. That means 4.6% of businesses received over half of the funds. So, yes, most PPP loans went to small businesses. But most of the money went to big-time borrowers.
Which states got the most PPP loans?
California received the highest number of loans in 2021, with some 692,692 businesses funded by the PPP. Florida followed with 598,506 businesses that received PPP loans. Texas came in third with 559,159 businesses funded and Illinois pulled in fourth with 435,736 PPP loans.
While US territories are eligible for PPP funding, they consistently ranked at the bottom of the list. American Samoa received the fewest PPP loans, with only 37 businesses approved in 2021. Of the 50 US states, Vermont received the fewest loans so far in 2021.
Number of PPP loans by state/territory
That Texas, California, Florida and New York received the most funds and the highest number of loans is no surprise, given the size of their economies. And the East Coast is where the virus hit early — and where many states were likely to have tighter stay-at-home orders throughout the outbreak.
Some notable exceptions are Florida and Georgia, which reopened their economies sooner than many states that received fewer PPP loans.
Most of the states that received the most funding are also home to large cities, where businesses have been hit particularly hard. The US territories, which received the fewest funds, have smaller populations and were affected by the virus differently than the contiguous US.
Which industries have the most approved PPP applications?
Businesses that provide other services — not including administration — received the highest number of PPP loans so far in 2021 — over 1.1 million. This was followed by businesses in the transportation and warehousing industry and those in the professional, scientific and technical services industry.
| | | | |
| --- | --- | --- | --- |
| Accommodation and Food Services | | | |
| | | | |
| Health Care and Social Assistance | | | |
| Professional, Scientific, and Technical Services | | | |
| Other Services (except Public Administration) | | | |
| | | | |
| Transportation and Warehousing | | | |
| | | | |
| Administrative and Support and Waste Management and Remediation Services | | | |
| | | | |
| Agriculture, Forestry, Fishing and Hunting | | | |
| Arts, Entertainment, and Recreation | | | |
| Real Estate and Rental and Leasing | | | |
| | | | |
| | | | |
| | | | |
| | | | |
| | | | |
| Management of Companies and Enterprises | | | |
| | | | |
That services industries received the most funding should come as no surprise — these were the hardest-hit by government shutdowns, and the SBA revised their loan amount formula to allow this industry to receive extra funding.
But several other industries received a higher number of PPP loans — including construction and transportation. This is likely because the size of businesses in industries like food service are often smaller than, say, wholesale and transportation companies.
The smaller businesses are eligible for lower loan amounts due to size — and compensation for wages is capped at the equivalent of a $100,000 annual salary per employee. Which means even very successful small businesses with well-paid employees top out at a lower amount than larger businesses.
How racially diverse were PPP recipients?
The diversity among PPP applicants is difficult to determine. About 71% of applicants chose not to disclose their ethnicity in 2021, despite the SBA giving them the option.
That choice could result from applicants wishing to keep that information private. But it could also be that the SBA provided identity categories that were inconsistent with other government agencies — and in some cases, offensive.
For example, it used the term "Eskimo" — an outdated term with a problematic history — as opposed to "Alaska Native." It also erroneously offers "Puerto Rican" as an ethnicity, despite being a nationality.
Based on the 29% that did select an ethnicity, the vast majority of PPP loans went to white-owned businesses — a whopping 13.7%. The closest runner-up was business owners who identified as Black, receiving 12.4% of PPP loans. Asian-owned businesses ranked next, which received 2.4% of PPP loans.
What was the gender distribution of Paycheck Protection Program loans?
Some 56% of business owners didn't disclose their gender. But of those that did identify their gender, businesses owned by men received more funding than women-owned enterprises.
Number of loans received by gender
Of those that responded, male-owned businesses received around 1.5 times the number of loans as their female counterparts so far in 2021. Businesses owned by men got around 1,782,000 PPP loans, while those owned by women only received around 1,158,000 PPP loans. But this doesn't necessarily mean more men than women received PPP funding: Nearly 3.7 million business owners declined to select a gender.
Total PPP loans by gender
Average loan amount received by gender
The gender gap is more apparent when we look at loan size. The average loan size for women-owned businesses was only about 57% the size of those owned by men. And businesses owned by men received $57.3 billion more in funding than those owned by women so far in 2021.
Average PPP loan size by gender
Since the vast majority of borrowers didn't select their gender, these numbers explain very little. But the gap in gender for those who reported gender doesn't reflect the number of women-owned businesses in the country, but the size of these businesses.
While 42% of small businesses are owned by women, around 90% of these businesses have no employees, according to a 2020 National Women's Business Council survey. The formula that the SBA used to calculate loan amounts often gave self-employed borrowers incredibly small loan amounts — sometimes as little as $1 — until it was revised just a few months before the PPP closed. This disproportionately affected women-owned businesses.
Female business owners also shut their business's doors at a higher rate than their male counterparts. This was due in part to issues such as a lack of affordable childcare as schools moved to remote learning.
What was the distribution of PPP loans among veterans vs. nonveterans?
Like with other demographic groups, some 61% of borrowers declined to give their veteran status. But business owners that reported themselves as veterans made up a tiny fraction of the number of PPP loans and PPP funding.
Number of loans received by veteran status
Only around 135,000 out of 6.7 million PPP loans were issued to veteran-owned businesses in 2021. That's only 2.0%.
Total PPP loans by veteran status
Average loan amount received by veteran status
A similarly small percentage of funding went to veteran-owned businesses. They received about $6.4 billion of the $277.7 billion in 2021 — which works out to 2.3%.
Average PPP loan size by veteran status
Again, these numbers don't tell us much about what percentage of veteran-owned businesses received PPP funding. But it makes sense that the numbers are so low. Only around 10% of all US businesses are owned by veterans, according to an SBA survey released in 2017.
Which lenders issued the most PPP loans?
The vast majority of SBA loans came from banks — and big ones too. While only 2.1% of lenders were banks, savings and loan institutions with more than $10 billion in assets, 27.1% of loans came from these lenders. Banks, savings and loan institutions with less than $10 billion in assets also account for 27.1%. Banks were followed by Fintechs and other state regulated lending companies at 18.1%.
Top 10 PPP lenders by number of loans issued
Big national banks in particular, like JPMorgan Chase and Bank of America dominated the top of the list when it comes to the total amount funded. But in terms of the number of loans issued, banks connected with fintech companies did best.
| | | | | |
| --- | --- | --- | --- | --- |
| | | | | |
| | | | | |
| | | | | |
| | Capital Plus Financial, LLC | | | |
| | Harvest Small Business Finance, LLC | | | |
| | | | | |
| | | | | |
| | BSD Capital, LLC dba Lendistry | | | |
| | | | | |
| | | | | |
| | | | | |
| | | | | |
| | | | | |
| | | | | |
| | | | | |
This is likely because large banks had the assets needed to offer large amounts of PPP funding — and preferred to work with bigger clients. And banks like Harvest Small Business Financial and Crossriver Bank partnered with fintech companies like Womply, which issued smaller loans on average than their counterparts.
Why didn't some small businesses apply for the PPP?
Most small businesses have applied for a loan through the Paycheck Protection Program, according to a survey by The Federal Reserve. In fact, only about 18% of business owners surveyed said they weren't applying for a PPP loan.
The most common reasons were that they didn't think they would qualify and that the program was too confusing. Some of these small business owners couldn't find a lender that would accept their application.
Most common reasons firms did not apply for a PPP loan
| | |
| --- | --- |
| Business would not qualify for the loan or loan forgiveness | |
| Program/process was too confusing | |
| Could not find a lender to accept the application | |
| Sought other funding instead | |
| Business did not need funding | |
Note: Respondents could select multiple reasons.
These answers reflect the Paycheck Protection Program's poorly executed rollout. Lenders often didn't have the capacity to process the flood of applications they received — or field questions from confused business owners. The SBA also continually made changes to the PPP's rules, making it difficult for business owners to understand the requirements.
Bottom line
While initially more PPP funding went to large companies, changes to the program ensured that most of the funding went to small businesses requesting loans under $50,000. And we don't have enough significant data to understand the demographics of approved business owners. But it appears that minorities, women and veteran-owned businesses didn't receive funding in proportion to the percentage of businesses they represent in the US.
The PPP officially closed to borrowers on May 31, 2021. And with states reopening, it's unlikely that it'll relaunch again.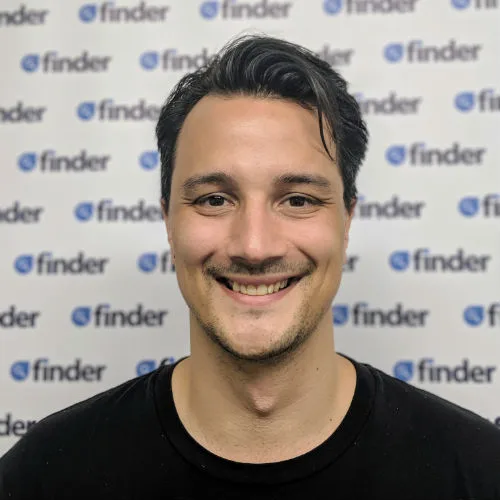 For all media inquiries, please contact:
Richard Laycock, Senior content manager & insights editor