Finder is committed to editorial independence. While we receive compensation when you click links to partners, they do not influence our opinions or reviews. Learn how we make money.
Business Banking Finder
The right mix of banking products can help you manage and grow your small business.
Finder's pick for business checking: NorthOne Business Banking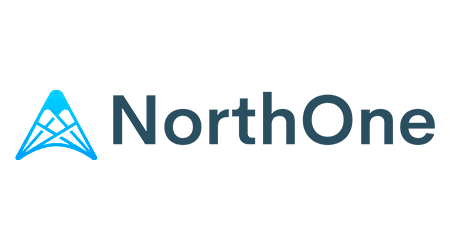 Live-chat support
Company debit cards
Mobile check deposits
Go to site
The best business bank accounts help you stay in control of your company's finances ⁠— regardless of how small or large it may be. Here's a rundown of everything you need to know about business banking, so you can easily compare business checking and savings accounts to find the right one for you.
Compare business banking solutions
What is business banking?
Business banking refers to business-specific products and services offered by financial institutions, which are designed to help business owners better manage their money. It can encompass many different services, including checking and savings accounts, as well as business loans, lines of credit and merchant services.
Every business owner — regardless of the company's size — needs a business bank account to keep their personal and professional finances separate. A business bank account can be used to pay bills, purchase new assets, set aside money for a rainy day and receive payments from customers. In addition, a business bank account can be used to track cash flow for legal and tax purposes.
Types of business bank accounts
The three most common types of business bank accounts include:
Business checking account
This allows businesses to deposit and withdraw cash through ATM cards, electronic debit cards and checks. Some business checking accounts may require a minimum deposit and others will require proof of business and identification. Banks have many different types of checking accounts, some with transaction limits and some without.
Business savings account
A savings account is an option if you want your money to accrue interest. It provides the business with a place to store liquid assets in order to save up for a big purchase or set aside money to get through slow times. A business savings account may require a minimum deposit amount, though it depends on the bank.
Business certificate of deposit
A certificate of deposit (CD) allows you to put aside money for a fixed amount of time with a fixed amount of interest. It provides a guaranteed return on your investment and can be useful for long-term savings, but there's usually a penalty fee if you need to withdraw money early.
How to compare business bank accounts
There are hundreds if not thousands of different business accounts out there. When choosing an account, factor in:
Fees. Is the account a free business checking account or does it have monthly fees? If so, can they be waived by meeting achievable requirements? Also, look into ATM, transaction and overdraft fees.
Interest. Choose an account that has a competitive interest rate.
Features. Common features online banking, integrations with accounting software, overnight deposit boxes and lines of credit to maintain cash flow.
Supported transactions. Some accounts don't support cash deposits, while others put a limit on how much you can deposit each month. Choose an account that aligns with your cash flow.
Accessibility. What options do you have for accessing your account? Look into the bank's online options, whether there are branches near you, what hours help is available and whether you'll be able to easily transfer money between your checking and savings accounts.
Introductory offers. If a bank gives an enticing bonus or introductory APY for signing up, check the fine print to see what happens once it expires. The account may not be worth the offer if it has high fees or low APYs.
Best business accounts
To help you determine which account fits your needs, we've curated a list of some of the best business accounts to consider:
Best business checking accounts
Best business savings accounts
First Internet Bank Money Market Savings account
Live Oak Bank Business Savings account
U.S. Bank Platinum Business Money Market Account
NBKC Bank Business Money Market Account
Compare business bank accounts
Having both a checking and savings account can help you earn interest on extra funds and spend money when you need to. And by linking two accounts at the same bank, you'll be able to quickly transfer money back and forth.

Find the best savings account for your business
A business savings account allows you to earn interest on your company's funds while you're not using them. These accounts are a convenient way to earn passive income and can be linked to your checking account for easy access whenever you need it.

Find the best checking account for your business
A business checking account allows you to spend money when you need to. These accounts can be used to handle day-to-day expenses, pay invoices and wages and receive payments from clients and customers.
Pros and cons of a business bank account
Business bank accounts have quite a few benefits, but there are also some drawbacks to be aware of.
Pros
Creates a central place for funds. A business bank account can keep all of your funds in one central place so they're easy to track and manage.
Separates your personal and business funds. Separating your business and personal expenses helps keep you from getting into trouble for making the wrong deductions come tax time and can help protect you from facing personal liability if your business gets into trouble.
Looks professional. A business bank account can help establish the business' credibility with customers and creditors.
Helps with accountability. Regular statements from your business accounts help keep you accountable for your finances and are useful at tax time. You can also easily report earnings to your board or shareholders.
Cons
Fees. Banks can charge monthly fees, plus fees for not maintaining a minimum balance and for exceeding a certain number of transactions.
May not be able to open online. Although more and more banks are starting to support online applications, many business accounts still need to be opened in-person at a local branch.
Can I use a personal bank account for business banking purposes?
Depending on your business structure, you may be required to open a business bank account. But even if it's not a requirement, it's considered best practice to do it anyway. Here are three reasons why:
Saves you time during tax season. Keeping your work and personal finances separate ensures you don't spend countless hours sorting through transactions come tax time and makes it easier to spot what tax deductions and credits you qualify for.
Protects your liability. If you keep your money in a personal account, the courts could come after your personal assets during a lawsuit — even if you're established as an LLC or corporation. That's why it's recommended to open a business account as soon as possible, even if you're not legally required to have one.
Gives you a clearer picture of your performance. If you use a personal account, it's difficult to separate your income from your spouse's income, your personal bills from your business bills and so on. But with a business account, you automatically know if your company is on the right track financially.
How to apply for a business bank account
Applying for a business account is a lot like applying for a personal account, but there are a few extra steps you need to take:
Choose a bank. Research financial institutions and choose one that supports your business entity and transaction types and has the features you're looking for.
Apply for your account. Once you gather all the required information, apply for your business bank account online, by phone or in-person at a local branch. If you're opening up an account with a business partner, make sure they're present when you open the account. The bank will need their information too.
Start using it. Once your account is approved, activate any debit or ATM cards and get ready to start accepting payments from clients and customers.
Four things to do before opening a business bank account
If you're planning on opening a new business account:
Determine if your business needs a savings account and its savings goals.
Determine if the business needs another income stream or more financial stability.
Decide how the business account will be accessed and by whom. If there's more than one account owner, it's recommended that legal advice is given to make the rules and purposes of the account is clear.
Consider whether or not you want to link your business' savings and checking accounts.
Are you looking for other business banking solutions?
The right financial tools can help you start, maintain or grow your business.
Frequently asked questions
More guides on Finder