Holiday spending statistics
Tis the season to be spending. New research reveals that more than 227 million Americans plan to shop up a storm this holiday season.
Are you planning to shop up a storm on gifts this holiday season? If so, you're not alone: 89.29% of Americans plan to purchase presents this year.
There's nothing quite like the holiday spirit. In fact, we plan to spend an average of $732.03 each on gifts this year. Let's take a closer look …
Interestingly, men plan to spend more on gifts than women this holiday season, sitting at $809.01 compared with $671.54.
When it comes to generations, Gen X plans to spend the most this year at an average of $822.20 each. Up next are baby boomers at $578.81 followed by millennials at $470.39.
How do we plan to pay for these gifts?
Most gift-givers (52.3%) will be tapping into their savings to pay for some — or all — of their purchases. Just under half (42.6%) will swipe or dip their credit cards, and 5.5% plan to borrow from friends and family to pay for gifts this year. Some 3.2% of those we surveyed will look to the fast cash that comes from a personal loan, and 3.2% will take out a short-term payday loan for holiday spending.
Gender
Far more women than men this year will turn to their savings for gift buying — 56% compared with 47% respectively.
46% of men will pay with credit cards, compared to 40.1% of women who plan to rely on plastic.
2.2% of women said they plan to use a short-term payday loan to pay for gifts this year, compared with 4.6% of men, while 2.4% of women said they'll take out a personal loan — lower than the 4.3% of men who plan to.
Borrowed money from friends or family will contribute to 4.9% of purchases made by women, compared with 6.4% of men's.
Generation
Spending with savings is the most popular option for all generations, with millennials in the lead at 51.2%, followed by Gen Xers at 53.6% and baby boomers at 51.4%.
Just over half of all baby boomers (50.57%) plan to shop up a storm with their plastic this year, followed by 39.84% of gen X and 35% of millennials.
Millennials are the generation most likely to borrow money from family and friends at 9.7%, followed by 6% of Gen Xers and 2.4% of boomers.
The younger you are, the higher the chance that you'll use a loan this holiday season. When it comes to short-term payday loans, 5.8% of millennials will purchase gifts with this quick cash, followed by 3.5% of Gen Xers and 1.4% of baby boomers.
As for personal loans, 4.8% of millennials' will borrow and shop this way, followed by 4.1% of Gen Xers and 1.0% of baby boomers.
How do we compare to our friends in the Canada?
Canadians plan to spend an average $604.64 (CA$800) each this year on gifts, which is a far cry from the $732.03 (CA$968.55) being spent by Americans.
Creating your naughty and nice list in 2019
Buying presents for people over the holidays can be both tricky and expensive. If you're after a quick way to not only get a rough idea of how much you should be budgeting for presents but to also get an idea of how much you should be spending on someone based on how naughty or nice they were, Finder is here to help with the Christmas Cost Corrector (CCC).
Didn't like the comment your sister left on your last post on Insta? That's one in the naughty column. Did your buddy buy you a round of drinks? There's one for the nice column. Our calculator will give either plus or minus 5% from that person's gift budget based on how many times they were naughty or nice.
Have a play around on the calculator below. If you're having trouble with what's constitutes being naughty or nice, there's an example list below the calculator.
Christmas Cost Control Calculator
How much will you be spending on people this Christmas?
| | |
| --- | --- |
| Annual income | |
| Number of people you're buying gifts for | |
| Number of times person was naughty | |
| Number of times person was nice | |
Note: You'll need to adjust naughty/nice figures and recalculate for each person you're buying a gift
---
Use the calculator above to see how much you should be spending on gifts.
Your total Christmas present budget will be…
{{monthlytotal | currency}} if you're a conservative gift giver
{{yearlytotal | currency}} if you're an average gift giver
{{decadetotal | currency}} if you're a generous gift giver
The naughty and nice factor
But not all gift recipients are created equal. Some are naughty. Some are nice. Play around with the naughty and nice inputs above and see how much you should be spending on that person this Christmas:
Family
{{monthly | currency}} for this recipient (conservative)
{{yearly | currency}} for this recipient (average)
{{decade | currency}} for this recipient (generous)
Friends
{{monthlyfriend | currency}} for this recipient (conservative)
{{yearlyfriend | currency}} for this recipient (average)
{{decadefriend | currency}} for this recipient (generous)
---
Getting punitive with present points
| Naughty | Nice |
| --- | --- |
| Made sarcastic comments about your appearance | Often says you look beautiful |
| Frequently late to social events | Remembered your birthday |
| Took your parking space | Always shouts the first round of drinks |
| Posts unflattering pictures/information about you on social media | Gave you great life advice |
| Frequently tells embarrassing stories about you | Is your work spouse |
| Rarely says thank you | Listens to your stories without interrupting |
| Tells you how much you overpaid for things | Waits to binge watch things with you |
| Spoilt the ending of Game of Thrones | Is your emergency contact |
| Still owes you money | Watered your plants when you were away |
| Tells boring stories | Vets all your potential dates |
For media inquiries: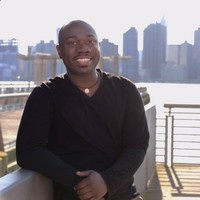 Allan Givens
Public Relations Manager
203-818-2928
allan.givens@finder.com

Nicole Gallina
Communications Coordinator
347-677-4931
nicole.gallina@finder.com