How much you must earn to buy a home in 78 US cities
See how your salary stacks up against buying a home in one of these cities.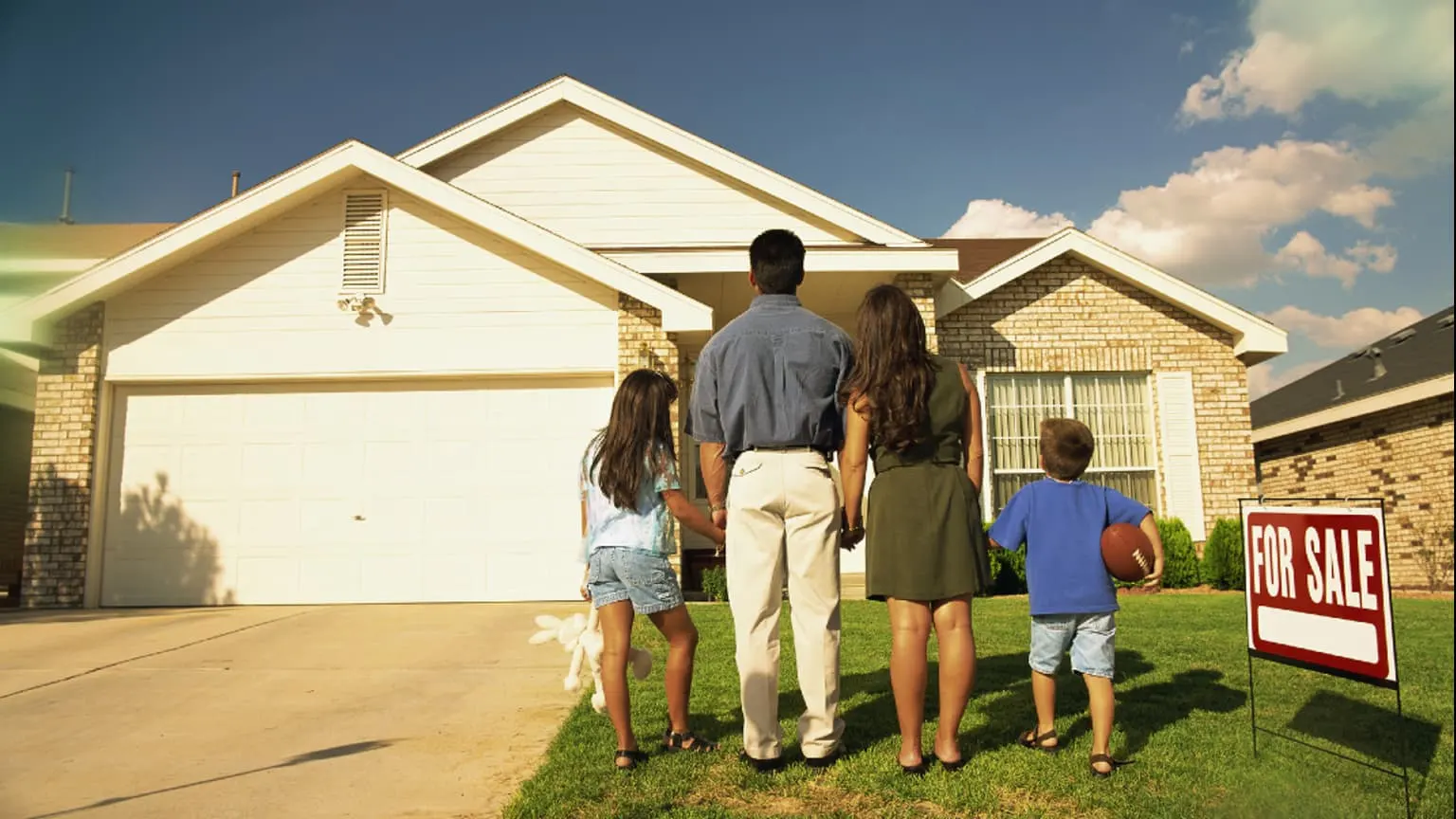 The stress of purchasing a new home coupled with the uncertainty of living expenses can make looking for housing an exhausting task. To avoid home-buying fatigue, buyers should check how far their salary can stretch before seriously considering signing on a home.
To assist prospective home buyers, finder.com calculated the salaries necessary to buy a home and live comfortably in 78 key cities across the US for 2018. For us, living soundly means more than just initially affording your dream home. We considered median state expenditures as well as changing rates on a 30-year mortgage.
Map of 78 US cities and required salaries
Key findings
While home values have increased over the past 12 months across the 78 cities we surveyed, average home loan interest rates have also slightly risen. Overall, the salary required to own a home and afford living expenses continues to increase in many cities.
San Francisco claimed the number one spot for highest required salary, with a prospective homeowner needing to make $221,931 a year to buy an average home costing $1,334,800. The required salary in San Francisco has actually increased 36% since September 2017, mostly due to an increase in the average mortgage interest rate from 2.95% in September to 4.13% in June.
San Jose remained in second place, with a salary of $179,616 required to purchase a home, increasing 50% since September.
Washington, DC moved down a rank to seventh place, with a salary of $102,974 required to purchase a home.
Seattle moved up to fourth place, with a prospective homeowner needing to make $127,678 a year.
San Diego jumps up a place to become the sixth most expensive city to live in and buy a home, with a required salary of $103,998.
Six of the top 10 cities — San Francisco, San Jose, Los Angeles, New York City, Seattle and San Diego — require you to earn significant figures because of high home values. Aside from covering your living expenses, you need to earn above a certain threshold to even qualify for a mortgage.
Thirty-five cities became more expensive to live in since September, including New York City, Boston, Colorado Springs and Washington, DC, where the cost of living increased an average of 19%. Non-housing expenditures increased by more than $10,000 since September in these four cities.
The average interest rate for a 30-year mortgage in Washington, DC also rose from 2.46% to 4.46%.
The cheapest city analyzed was Birmingham, Alabama, where citizens can afford to buy a home and live on $50,371 a year. According to the US Census Bureau, the median wage in the US in 2016 was $57,230. Based on our research, this median wage would only allow you to live in 17 of the 78 cities we surveyed.
What does it mean to live comfortably?
Our finder.com analysis was based on:
Median house prices
Average 30-year interest rate based on a 20% deposit
Mortgage repayments including mortgage interest
Average non-mortgage debt in the city
Average non-housing expenditures in the state
Here's the complete list of cities included in the study. Use the search below to find your city.
2018 rankings
| Rank | City, state | Home value | Non-housing expenditures | Non-mortgage debt | Average interest rate | Monthly mortgage repayments | Required salary | % change for required salary | 2017 salary | Previous rank |
| --- | --- | --- | --- | --- | --- | --- | --- | --- | --- | --- |
| 1 | San Francisco, CA | $1,334,800.00 | $41,827.00 | $16,230.00 | 4.13% | $5,178.39 | $221,930.84 | 36.25% | $162,887 | 1 |
| 2 | San Jose, CA | $1,080,300.00 | $41,827.00 | $15,220.00 | 4.13% | $4,191.05 | $179,616.33 | 50.36% | $119,455 | 2 |
| 3 | Seattle, WA | $767,000.00 | $42,922.00 | $17,939.00 | 4.14% | $2,979.16 | $127,678.31 | 63.36% | $78,160 | 7 |
| 4 | Los Angeles, CA | $674,600.00 | $41,827.00 | $14,407.00 | 4.13% | $2,617.13 | $112,162.53 | 34.64% | $83,304 | 4 |
| 5 | San Diego, CA | $625,500.00 | $41,827.00 | $16,284.00 | 4.13% | $2,426.64 | $103,998.91 | 34.32% | $77,429 | 8 |
| 6 | Washington, DC | $566,600.00 | $56,843.00 | $18,700.00 | 4.46% | $2,285.94 | $102,974.31 | 23.51% | $83,374 | 3 |
| 7 | New York, NY | $660,000.00 | $46,906.00 | $16,255.00 | 3.41% | $2,344.51 | $100,478.98 | 25.12% | $80,307 | 5 |
| 8 | Boston, MA | $585,100.00 | $51,981.00 | $18,491.00 | 4.05% | $2,248.20 | $97,450.39 | 23.11% | $79,155 | 6 |
| 9 | Worcester, MA | $229,500.00 | $51,981.00 | $17,714.00 | 4.05% | $881.84 | $80,277.02 | 22.12% | $65,735 | 9 |
| 10 | Denver, CO | $418,300.00 | $42,648.00 | $18,045.00 | 4.10% | $1,616.98 | $80,096.70 | 22.67% | $65,297 | 10 |
| 11 | Portland, OR | $429,400.00 | $39,742.00 | $16,069.00 | 4.13% | $1,665.87 | $75,801.40 | 26.75% | $59,802 | 13 |
| 12 | Riverside, CA | $393,300.00 | $41,827.00 | $14,849.00 | 4.13% | $1,525.82 | $74,985.79 | 29.40% | $57,950 | 16 |
| 13 | Colorado Springs, CO | $274,000.00 | $42,648.00 | $18,584.00 | 4.10% | $1,059.17 | $73,942.05 | 21.95% | $60,634 | 11 |
| 14 | Albany, NY | $181,300.00 | $46,906.00 | $18,676.00 | 3.41% | $644.03 | $73,310.36 | 20.95% | $60,612 | 12 |
| 15 | New Haven, CT | $162,300.00 | $48,497.00 | $17,011.00 | 4.05% | $623.62 | $72,991.49 | 22.42% | $59,623 | 15 |
| 16 | Springfield, MA | $128,000.00 | $51,981.00 | $14,596.00 | 4.05% | $491.83 | $72,478.96 | 21.36% | $59,720 | 14 |
| 17 | Sacramento, CA | $313,700.00 | $41,827.00 | $15,880.00 | 4.13% | $1,217.01 | $72,311.07 | 27.60% | $56,669 | 20 |
| 18 | Hartford, CT | $126,300.00 | $48,497.00 | $17,314.00 | 4.05% | $485.30 | $71,634.57 | 23.62% | $57,949 | 17 |
| 19 | Virginia Beach, VA | $258,100.00 | $41,632.00 | $17,331.00 | 4.02% | $988.15 | $70,820.79 | 23.14% | $57,511 | 18 |
| 20 | Madison, WI | $247,500.00 | $42,922.00 | $15,348.00 | 4.14% | $961.33 | $69,805.99 | 30.05% | $53,675 | 32 |
| 21 | Chicago, IL | $225,900.00 | $41,772.00 | $16,483.00 | 4.02% | $864.87 | $68,633.44 | 21.20% | $56,630 | 22 |
| 22 | Stockton, CA | $284,400.00 | $41,827.00 | $13,508.00 | 4.13% | $1,103.34 | $68,575.03 | 30.26% | $52,644 | 36 |
| 23 | Syracuse, NY | $82,200.00 | $46,906.00 | $17,865.00 | 3.41% | $292.00 | $68,274.98 | 20.28% | $56,763 | 19 |
| 24 | Richmond, VA | $207,400.00 | $41,632.00 | $17,088.00 | 4.02% | $794.04 | $68,248.50 | 27.22% | $53,646 | 33 |
| 25 | Providence, RI | $198,400.00 | $42,454.00 | $16,425.00 | 4.08% | $765.09 | $68,060.11 | 23.37% | $55,167 | 27 |
| 26 | Spokane, WA | $191,300.00 | $42,922.00 | $16,045.00 | 4.14% | $743.04 | $67,883.51 | 24.79% | $54,398 | 29 |
| 27 | Rochester, NY | $75,100.00 | $46,906.00 | $17,611.00 | 3.41% | $266.78 | $67,718.32 | 20.76% | $56,076 | 24 |
| 28 | Baltimore, MD | $113,900.00 | $44,748.00 | $17,663.00 | 4.04% | $437.12 | $67,656.50 | 24.42% | $54,376 | 30 |
| 29 | Pittsburgh, PA | $139,400.00 | $40,886.00 | $19,822.00 | 4.02% | $533.70 | $67,112.40 | 18.50% | $56,634 | 21 |
| 30 | Bakersfield, CA | $232,400.00 | $41,827.00 | $13,680.00 | 4.13% | $901.60 | $66,326.21 | 27.37% | $52,072 | 40 |
| 31 | Philadelphia, PA | $146,700.00 | $40,886.00 | $18,688.00 | 4.02% | $561.65 | $66,313.78 | 18.22% | $56,095 | 23 |
| 32 | Charleston, SC | $306,200.00 | $33,266.00 | $18,434.00 | 4.05% | $1,176.55 | $65,818.58 | 18.51% | $55,537 | 25 |
| 33 | Orlando, FL | $228,000.00 | $38,644.00 | $16,464.00 | 4.18% | $889.84 | $65,786.07 | 25.35% | $52,483 | 38 |
| 34 | Fresno, CA | $229,700.00 | $41,827.00 | $12,899.00 | 4.13% | $891.13 | $65,419.51 | 29.55% | $50,499 | 48 |
| 35 | Tampa, FL | $209,200.00 | $38,644.00 | $16,596.00 | 4.18% | $816.47 | $65,037.60 | 22.95% | $52,896 | 35 |
| 36 | Allentown, PA | $123,500.00 | $40,886.00 | $18,341.00 | 4.02% | $472.83 | $64,900.91 | 17.97% | $55,014 | 28 |
| 37 | Jacksonville, FL | $163,100.00 | $38,644.00 | $17,919.00 | 4.18% | $636.55 | $64,201.57 | 20.50% | $53,278 | 34 |
| 38 | Omaha, NE | $164,000.00 | $38,970.00 | $17,138.00 | 3.94% | $621.84 | $63,570.07 | 17.69% | $54,016 | 31 |
| 39 | Harrisburg, PA | $54,100.00 | $40,886.00 | $19,874.00 | 4.02% | $207.12 | $63,245.50 | 13.89% | $55,534 | 26 |
| 40 | Raleigh, NC | $261,800.00 | $33,779.00 | $17,144.00 | 4.01% | $1,001.11 | $62,936.28 | 22.14% | $51,529 | 42 |
| 41 | Las Vegas, NV | $255,600.00 | $36,177.00 | $14,692.00 | 4.18% | $997.56 | $62,839.68 | 25.48% | $50,078 | 53 |
| 42 | Phoenix, AZ | $229,000.00 | $34,580.00 | $17,126.00 | 4.15% | $890.54 | $62,392.50 | 19.97% | $52,008 | 41 |
| 43 | Atlanta, GA | $235,200.00 | $34,657.00 | $16,480.00 | 4.02% | $900.48 | $61,942.71 | 21.04% | $51,174 | 45 |
| 44 | Columbus, OH | $144,000.00 | $37,449.00 | $17,768.00 | 4.02% | $551.31 | $61,832.74 | 17.91% | $52,442 | 39 |
| 45 | Nashville, TN | $252,800.00 | $34,219.00 | $15,882.00 | 4.06% | $972.53 | $61,771.40 | 21.05% | $51,029 | 46 |
| 46 | Grand Rapids, MI | $145,600.00 | $39,332.00 | $15,109.00 | 4.13% | $564.86 | $61,219.30 | 22.07% | 22.07% | 52 |
| 47 | Lakeland, FL | $152,700.00 | $38,644.00 | $15,397.00 | 4.18% | $595.96 | $61,192.50 | 21.36% | $50,421 | 49 |
| 48 | Scranton, PA | $66,400.00 | $40,886.00 | $16,942.00 | 4.02% | $254.22 | $60,878.59 | 15.94% | $52,507 | 37 |
| 49 | Charlotte, NC | $211,700.00 | $33,779.00 | $17,163.00 | 4.01% | $809.53 | $60,656.33 | 20.87% | $50,182 | 51 |
| 50 | Dallas, TX | $186,600.00 | $36,537.00 | $15,495.00 | 4.01% | $713.55 | $60,594.56 | 21.21% | $49,991 | 55 |
| 51 | Cincinnati, OH | $131,500.00 | $37,449.00 | $16,902.00 | 4.02% | $503.45 | $60,392.46 | 17.68% | $51,321 | 43 |
| 52 | Kansas City, MO | $136,200.00 | $37,526.00 | $16,211.00 | 4.00% | $520.19 | $59,979.30 | 19.91% | $50,021 | 54 |
| 53 | Houston, TX | $176,100.00 | $36,537.00 | $15,332.00 | 4.01% | $673.40 | $59,949.74 | 20.88% | $49,593 | 56 |
| 54 | Des Moines, IA | $132,200.00 | $37,005.00 | $16,906.00 | 3.85% | $495.81 | $59,860.74 | 16.89% | $51,210 | 44 |
| 55 | Jackson, MS | $139,900.00 | $37,526.00 | $15,759.00 | 4.00% | $534.32 | $59,696.88 | 39.10% | $42,916 | 78 |
| 56 | Ogden, UT | $188,500.00 | $35,114.00 | $15,351.00 | 4.09% | $727.79 | $59,198.46 | 27.11% | $46,573 | 70 |
| 57 | Milwaukee, WI | $112,000.00 | $38,788.00 | $14,688.00 | 3.89% | $422.10 | $58,541.22 | 20.67% | $48,513 | 61 |
| 58 | Akron, OH | $62,900.00 | $37,449.00 | $18,018.00 | 4.02% | $240.82 | $58,356.79 | 15.81% | $50,388 | 50 |
| 59 | Toledo, OH | $67,000.00 | $37,449.00 | $17,330.00 | 4.02% | $256.51 | $57,857.16 | 16.91% | $49,490 | 57 |
| 60 | Columbia, SC | $127,900.00 | $33,266.00 | $18,661.00 | 4.05% | $491.45 | $57,824.34 | 14.36% | $50,564 | 47 |
| 61 | Tucson, AZ | $180,200.00 | $34,580.00 | $14,547.00 | 4.15% | $700.77 | $57,536.20 | 20.23% | $47,856 | 62 |
| 62 | Cleveland, OH | $50,400.00 | $37,449.00 | $17,246.00 | 4.02% | $192.96 | $57,010.51 | 15.92% | 15.92% | 58 |
| 63 | El Paso, TX | $122,600.00 | $36,537.00 | $14,631.00 | 4.01% | $468.81 | $56,793.77 | 18.69% | $47,852 | 63 |
| 64 | Wichita, KS | $120,400.00 | $35,984.00 | $15,121.00 | 3.93% | $455.97 | $56,576.61 | 16.01% | $48,767 | 60 |
| 65 | Detroit, MI | $34,500.00 | $39,332.00 | $14,860.00 | 4.13% | $133.84 | $55,798.12 | 19.74% | $46,599 | 69 |
| 66 | Greenville, SC | $176,800.00 | $33,266.00 | $14,321.00 | 4.05% | $679.34 | $55,739.08 | 18.54% | $47,020 | 68 |
| 67 | Youngstown, OH | $39,900.00 | $37,449.00 | $16,246.00 | 4.02% | $152.76 | $55,528.11 | 17.13% | $47,406 | 65 |
| 68 | Knoxville, TN | $158,000.00 | $34,219.00 | $13,978.00 | 4.06% | $607.83 | $55,491.00 | 21.51% | $45,667 | 74 |
| 69 | Augusta, GA | $130,600.00 | $34,657.00 | $14,718.00 | 4.02% | $500.01 | $55,375.11 | 23.06% | $44,999 | 76 |
| 70 | Dayton, OH | $45,600.00 | $37,449.00 | $15,667.00 | 4.02% | $174.58 | $55,210.98 | 16.07% | $47,568 | 64 |
| 71 | Chattanooga, TN | $140,900.00 | $34,219.00 | $14,475.00 | 4.06% | $542.05 | $55,198.59 | 18.69% | $46,507 | 71 |
| 72 | McAllen, TX | $128,600.00 | $36,537.00 | $12,455.00 | 4.01% | $491.76 | $54,893.10 | 19.77% | $45,833 | 72 |
| 73 | Oklahoma City, OK | $125,700.00 | $32,978.00 | $16,124.00 | 4.02% | $481.25 | $54,876.99 | 12.34% | $48,847 | 59 |
| 74 | Little Rock, AR | $138,900.00 | $31,117.00 | $17,333.00 | 3.95% | $527.31 | $54,777.67 | 16.32% | $47,091 | 67 |
| 75 | Greensboro, NC | $133,400.00 | $33,779.00 | $14,570.00 | 4.01% | $510.11 | $54,470.36 | 18.86% | $45,827 | 73 |
| 76 | Tulsa, OK | $118,700.00 | $32,978.00 | $15,468.00 | 4.02% | $454.45 | $53,899.39 | 13.99% | $47,284 | 66 |
| 77 | Memphis, TN | $82,300.00 | $34,219.00 | $15,189.00 | 4.06% | $316.61 | $53,207.34 | 17.96% | $45,106 | 75 |
| 78 | Birmingham, AL | $69,900.00 | $31,336.00 | $15,835.00 | 3.99% | $266.65 | $50,370.78 | 13.91% | $44,220 | 77 |
Data from previous years
For media inquiries: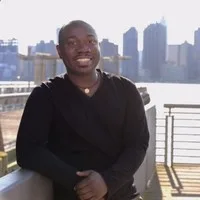 Allan Givens
Public Relations Manager
203-818-2928
allan.givens@finder.com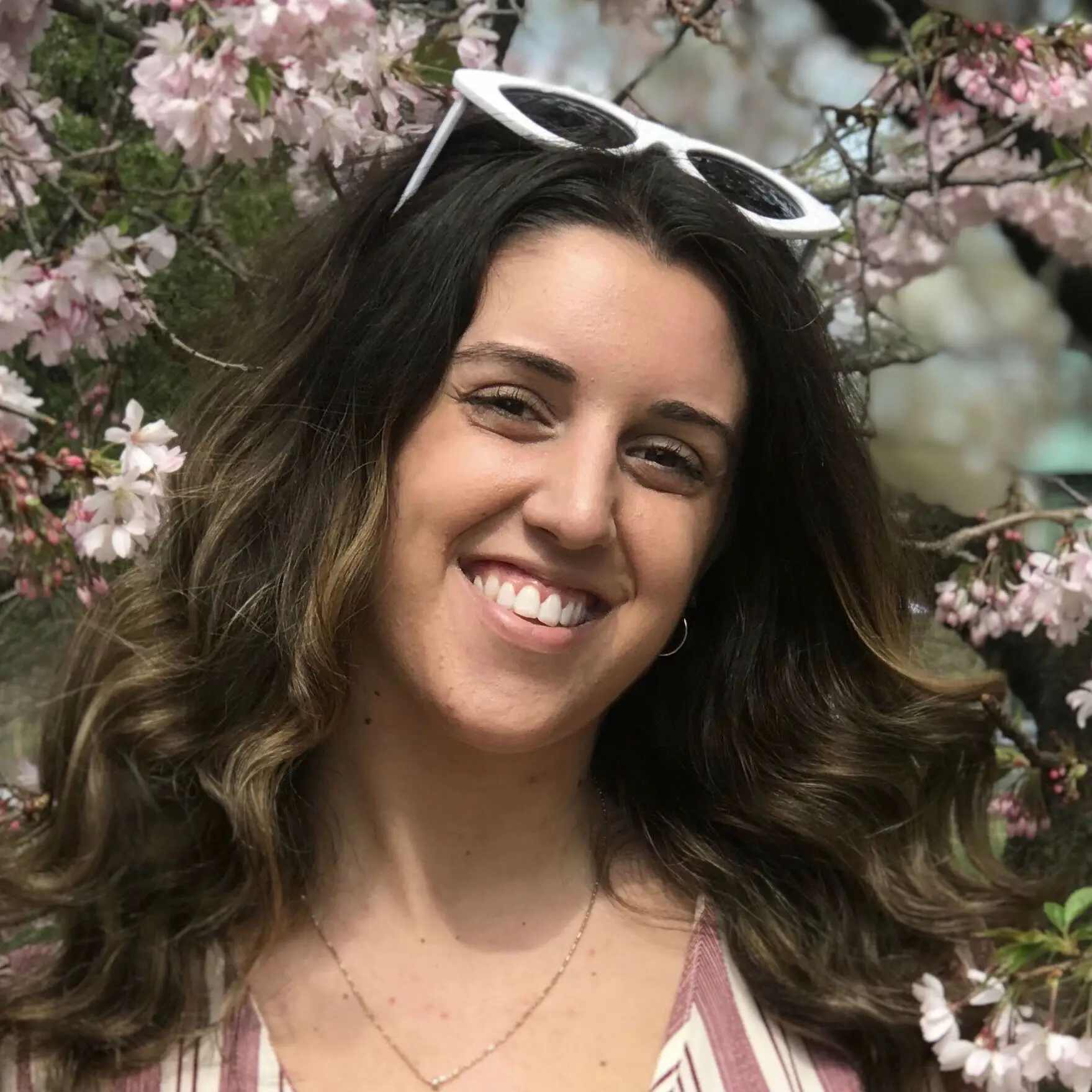 Nicole Gallina
Communications Coordinator
347-677-4931
nicole.gallina@finder.com