Porch pirates statistics
Over 35 million Americans say they are victims of package theft
Shopping online and having items sent to your home is commonplace — perhaps more than ever with so many people stuck at home. Unfortunately, package theft has also become commonplace. Roughly 14% of Americans say they've been victims of package theft in the last 12 months, according to a recent survey by Finder.
This equates to about 35.5 million Americans and an average value of $156.82 being reported stolen. In total, according to our survey findings, Americans lost about $5.4 billion from package theft over the past 12 months courtesy of porch pirates.
Porch Pirates are thieves who steal packages left on porches, with hopes they have acquired something of value. Larger packages may be of greater focus for package theft as porch pirates might equate a bigger package for higher value product. The phrase porch pirate is said to date back to the early 2010s.
Package theft frequency
Most Americans reported having packages pilfered once to twice at most in the last 12 months. While about 39% said they only had one package stolen, roughly 36% said that they had at least two packages taken. While it's unclear, hopefully this means that victims increased security measures to prevent further package theft. We do see that 11% at most said they've been victimized three or more times.
| Number of times a package was stolen in the past year | % of package theft victims |
| --- | --- |
| 1 time | 38.55% |
| 2 times | 35.74% |
| 3 times | 10.84% |
| 4 times | 5.62% |
| 5 times | 4.02% |
| More than 5 times | 5.22% |
Men vs women – package theft victims
Men were more likely to report that an item had been stolen when compared to women, with about 17% of men saying they've had a package stolen versus 11% of women.
The value of these items was also higher for men, with the average cost of a stolen package for men being $190.47 compared to $111.72 for women. This isn't that surprising considering Finder's Black Friday survey also showed men to spend more than women.
Package theft victims by generation
When looking by generation, 22% of the millennials surveyed said they were victims of porch pirates. And compared to all other generations, 41% of millennials say they had a package stolen in the last 12 months.
Millennials also had the highest average value on items stolen coming in at $185.97. This was followed by gen X at $165.25, and baby boomers at $124.69. In total, millennials lost around $2.7 billion to porch pirates, while gen X came in at $1.6 billion and baby boomers at $0.7 billion.
| Generation | Total value of lost stolen packages in the past year |
| --- | --- |
| Gen Z | $399,721,856 |
| Millennial | $2,651,433,606 |
| Gen X | $1,625,661,486 |
| Baby Boomers | $675,547,641 |
| Silent Gen | $35,727,653 |
Mo money, mo problems
Generally speaking, the more money you have, the more likely you were to report a stolen item — 27% of those earning over $120K said they'd had a package stolen. Those making under $20,000 a year reported the lowest level of theft at 10%, tied with those earning between $80,000 to $99,999.
While those earning $80,000 to $99,999 were tied for last place in regards to how often they had packages stolen, they were in the top spot in regards to the value of those items, with the average package being stolen worth $266.18.
Package theft incidence by income
| Annual income | % of respondents that have had a package stolen in the past year |
| --- | --- |
| Less than $20,000 | 10.07% |
| $20,000 to $39,999 | 12.09% |
| $40,000 to $59,999 | 12.05% |
| $60,000 to $79,999 | 16.31% |
| $80,000 to $99,999 | 10.27% |
| $100,000 to $119,999 | 25.68% |
| $120,000 or over | 26.99% |
So who are these people snatching up your packages?
About 3% of Americans surveyed admitted to having stolen a package in the last 12 months. And of those people who said they'd had a package stolen, around 1 in 10 (9.24%) said they'd also stolen someone else's package.
Men have sticky fingers
Men are far more likely to admit to being porch pirates, with 5.29% of men saying they'd done so compared to just 0.85% of women. This means that men are 522.35% more likely to steal a package than women.
Gen Xers are coming for your online shopping orders
Generationally, gen Xers are most likely to have stolen a package in the last 12 months, with 4.57% saying they'd done so, followed by millennials (4.3%) and gen Z (3.8%).
| Generation | % of respondents that have stolen a package |
| --- | --- |
| Gen Z | 3.80% |
| Millennial | 4.30% |
| Gen X | 4.57% |
| Baby Boomers | 1.09% |
| Silent Gen | 0.57% |
Tips on how to avoid package theft
Due to the current state of the world, online shopping is at an all time high. As shown in this report though, porch piracy is alive and well. Here are some tips that may help curb your chances of being a victim.
Curbside pickup. Now more than ever, many Americans still prefer going to the store, especially now as a way to get out of the house. If a site you are ordering from offers curbside pickup, it presents you the option of avoiding the porch and thus foiling the porch pirate before they make their move. According to Coresight Research, about three-fourths of the top 50 store-based retailers in the United States offered curbside pickup as of August.
Video surveillance. While this might not stop your packages from being stolen cameras might deter would-be porch pirates. Tools like Ring Doorbell can even allow you to speak to potential thieves possibly scaring them away
P.O. Box. While it might cost you a bit more, using a P.O. box at your local post office will ensure that your package is handled by a professional until you come to retrieve it.
Require a signature. If you're not sure you'll be available to get your package as soon as it arrives, require a signature so that it's not left unattended.
Package Protection Pal. If you have a friend or neighbor that you can trust ask them to retrieve your package for you.
Have it sent to your job. While this option might not be as applicable today with so many of us working from home, it is still a good option. Many offices have security to hold your package for you. If not, there's a greater chance of security cameras or the package simply being left inside the secure building.
Bottom line
Do your best to stay safe this shopping season by taking the necessary precautions to protect your packages and yourself. If you're shopping online, be careful and make sure you're doing so with a verified seller.
Methodology
Our data is based on an online survey of 1,790 US adults born between 1928 to 2002 commissioned by Finder and conducted by Pureprofile in September 2020. Participants were paid volunteers.
We assume the participants in our survey represent the US population of 254.7 million Americans who are at least 18 years old according to the July 2019 US Census Bureau estimate. This assumption was made at the 95% confidence level with a 2.32% margin of error.
The survey asked respondents whether they had been a victim of package theft or whether they had stolen a package within the last 12 months. For respondents who said they had been victims of package theft, we asked how many times they had a package stolen from them and the total value of their stolen package(s) in the past year.
Average calculations of package theft were based on only the respondents who said they had been victims of package theft — for example, the 86.09% of participants who did not experience package theft were not included in the calculation.
To avoid skewing the data, we did not include extreme outliers in our calculations
We define generations by birth year according to the Pew Research Center's generational guidelines:
Gen Z — 1997-2002
Millennials — 1981-1996
Gen X — 1965-1980
Baby Boomers — 1946-1964
The Silent Generation — 1928-1945
We define geographical regions according to the divisions of the US Census Bureau.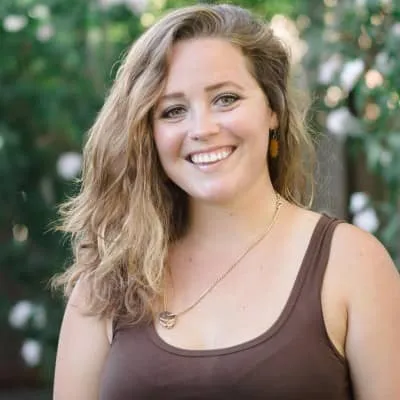 For all media inquiries, please contact:
Chelsea Wells-Barrett, PR, Media Relations and Communications