Deadliest cities to drive in over Memorial Day weekend
When is it most dangerous to travel?
Every year, millions of Americans mark the Memorial Day weekend with a time-honored tradition: the road trip.
Unfortunately, every year an average of 360.4 people lose their lives on US roads over the Memorial Day weekend, making it one of the most dangerous weekends to drive, according to an analysis of Fatality Analysis Reporting System data from 2008 to 2017, the most recent data available.
There were 311 fatal accidents in 2017, which resulted in 349 Americans losing their lives. While it's still too many people dying on US roads, the number of fatal accidents in 2017 was below the 10-year average of 321.3 fatal accidents and 360.4 fatalities. It was also lower than 2016's total of 358 accidents with 401 fatalities.
Most dangerous cities to drive on Memorial Day
In 2017, two cities sat atop the list of deadliest roads over Memorial Day weekend, with Dallas, Texas, and New York City, New York, each recording four road fatalities.
Texas had five cities feature on the most dangerous list, closely followed by Florida with three cities recording multiple fatalities over the Memorial Day weekend in 2017.
With both Texas and Florida both having multiple entries on the top 20 deadliest cities of 2017, it'll come as little surprise that those two states sat atop the list deadliest states in first and second spot respectively.
At the other end of the spectrum, four states recorded no fatalities on their roads over Memorial Day weekend in 2017: Rhode Island, Delaware, Vermont and Maine.
Most dangerous states of the last 10 years
Texas once again tops the list for the most dangerous state to drive in over Memorial Day weekend, recording 385 road fatalities on Memorial Day weekends between 2008 and 2017. Trailing Texas is California (312) and Florida (268).
While Texas averaged 38.5 fatalities a year, four states average under 1: DC (0.3), Rhode Island (0.7), Hawaii (0.9) and Wyoming (0.9).
Which is the most dangerous day to drive on Memorial Day weekend?
In 2017, there were 311 fatal accidents over the long weekend, with 109 happening on Saturday, 100 on Sunday and 102 on Monday.
After analyzing data from 2008 to 2017, it appears you put yourself at most risk by traveling on Saturday, which saw an average of 121.3 fatal accidents each year, resulting in an average of 136.2 fatalities.
The percentage of fatal accidents caused by drunk drivers on Saturday, Sunday and Monday nights all decreased, compared to 2016. In fact, the percent of fatal accidents on both Saturday and Sunday were at their lowest levels in at least the last 10 years, and Monday saw its lowest percentage since 2010.
Does alcohol play a role in these accidents?
Unfortunately, alcohol played a role in an average of 134.1 fatal accidents over the last 10 years of Memorial Day weekends. Thankfully, that figure is decreasing, with drunk drivers involved in 111 fatal accidents in 2017. That's the lowest figure in the last 10 years.
Over the last 10 years, drunk drivers caused 41.74% fatal accidents over Memorial Day weekend. That figure plummeted in 2017 to its lowest level in at least 10 years, with drunk drivers accounting for 35.69% of fatal accidents — which is more than 5% lower than the previous year, in 2016 (40.78%).
When is the most dangerous time of day to hit the road?
Analyzing data over the last three years — 2017, 2016 and 2015 — reveals that traveling between 8 p.m. and 3:59 a.m. was the most deadly time to be on the road. However, analyzing data over the last 10 years shows that noon to 7:59 p.m. saw the highest number of road fatalities.
In 2017, 80 people lost their lives while driving in the morning, 130 in the afternoon/evening and 135 at night. Those numbers are lower than the average of deaths on the road in the afternoon/evening and night over the last 10 years: 143.5 average fatalities driving in the afternoon/evening and 141.2 driving at night. However, those traveling in the morning saw a spike in the number of lives lost compared to the 10-year average of 71.8 people.
Other dangerous behaviors
When you're on the road this holiday weekend, look out for drivers on their phones. A recent finder.com study found that 44.9% of American adults surveyed admit to talking on the phone while behind the wheel, with another 16.3% admitting to texting while driving.
Other dangerous behaviors people report include speeding, driving while fatigued and fixing their appearance from behind the wheel.
Protecting yourself with car insurance
Car insurance isn't going to stop you from being involved in an accident but it can help you deal with the financial consequences. Whether you're travelling on two, four or more wheels, it pays to compare your auto insurance options. Make sure you review the policies and perks available before making a decision to ensure you're getting the coverage that's right for you.
Past Memorial Day studies
For media inquiries: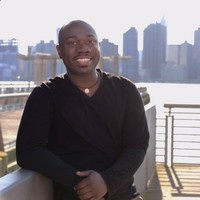 Allan Givens
Public Relations Manager
203-818-2928
allan.givens@finder.com

Nicole Gallina
Communications Coordinator
347-677-4931
nicole.gallina@finder.com