Finder is committed to editorial independence. While we receive compensation when you click links to partners, they do not influence our opinions or reviews. Learn how we make money.
Christmas spending statistics 2020
40% of American adults will spend less this Christmas.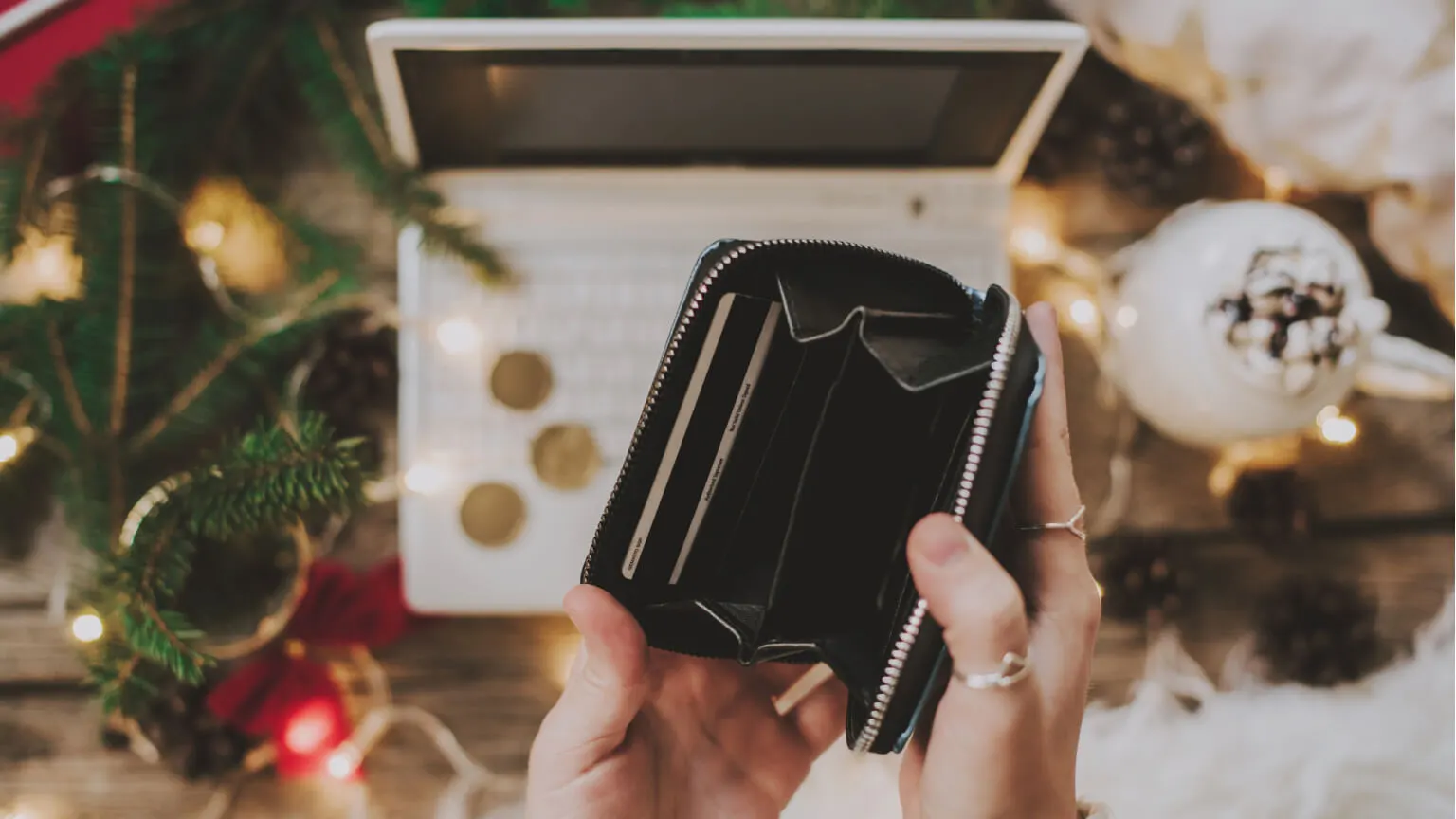 The coronavirus-induced recession has changed our money habits and not even Christmas is immune. Finder polled 2,001 American adults to reveal a whopping 40% plan to spend less this Christmas. Just how much less? Read on to find out.
Spending less on Christmas
One in five American adults plan to spend at least 30% less on average this Christmas. Spending 30% less equates to $318 less for things like gifts, food and travel, with a total forecast spend of $732 based on last year's average household spend of $1,050.
However, some people are cutting costs more or less than others. If you're still hoping for an expensive gift or luxurious meal then you might be out of luck if your gift giver or host is one of the 7% who plans to reduce their total spend by over 50%. The good news is that 33% of Americans who do plan to reduce costs only plan to spend 5-30% less, and really it's the thought that counts.
How much American adults plan to reduce their Christmas spend
| Will you spend less on Christmas? | % of respondents |
| --- | --- |
| Yes, 5% less | 8% |
| Yes, 10% less | 5% |
| Yes, 20% less | 7% |
| Yes, 30% less | 5% |
| Yes, 50% less | 8% |
| Yes, More than 50% less | 7% |
| None of the above | 60% |
Who's spending less?
Those over the age of 65 are most likely to say they're cutting costs this Christmas (46%), followed by those 55 to 64 (45%) and those aged between 45 and 54 (42%). On the other end of the spectrum 25 to 34 year olds are the least likely to be cutting costs (31%), followed closely by 18 to 24 year olds (39%) and 35 to 44 years olds (40%). More women say they're reducing their Christmas spend than men; 43% compared to 38%, a difference of five percentage points.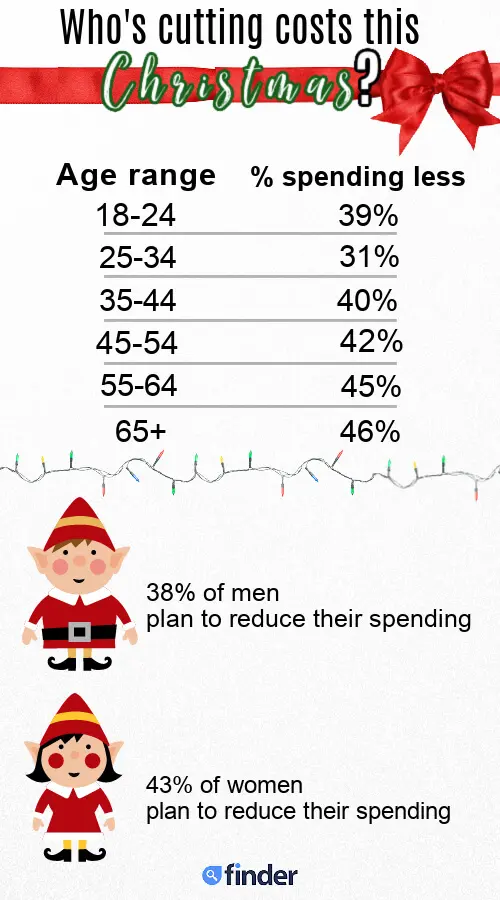 Impact on retailers
Reduced consumer spending this Christmas will weigh on the economy with our estimates suggesting retailers and service providers could lose more than $12.9 billion, with spending going from $107.2 billion to $94.3 billion.
The US has the third lowest percentage of people planning to cut costs of the 10 countries included in the study, three percentage points lower than its neighbours, Canada. Those in South Africa are most likely to reduce Christmas spend (56%), followed by the Philippines (52%), with Hong Kong and India tied in third (47%). Meanwhile the only countries planning to cut their budgets less this Christmas are Australia (37%) and New Zealand (39%).
| Ranking | Country | Percentage cutting Christmas costs |
| --- | --- | --- |
| 1 | ZA | 56% |
| 2 | PH | 52% |
| 3 | HK | 47% |
| 4 | IN | 47% |
| 5 | CA | 43% |
| 6 | IE | 42% |
| 7 | UK | 41% |
| 8 | US | 40% |
| 9 | NZ | 39% |
| 10 | AU | 37% |
Methodology
Finder polled 15,451 adults across 10 countries. All countries bar Australia were polled in September via a Google Survey. The sample sizes are as follows:
Australia, Nationally Representative, 1,066
United States, Nationally Representative, 2,001
United Kingdom, Nationally Representative, 1,501
Canada, Nationally Representative, 1,202
Ireland, Convenience Sampling, 1,207
India, Convenience Sampling, 2,515
New Zealand, Convenience Sampling, 1,216
South Africa, Convenience Sampling, 1,510
Hong Kong, Convenience Sampling, 1,215
Philippines, Convenience Sampling, 2,018
For media inquiries: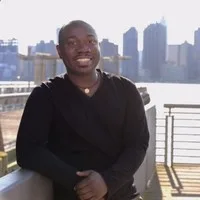 Allan Givens
Public Relations Manager
203-818-2928
allan.givens@finder.com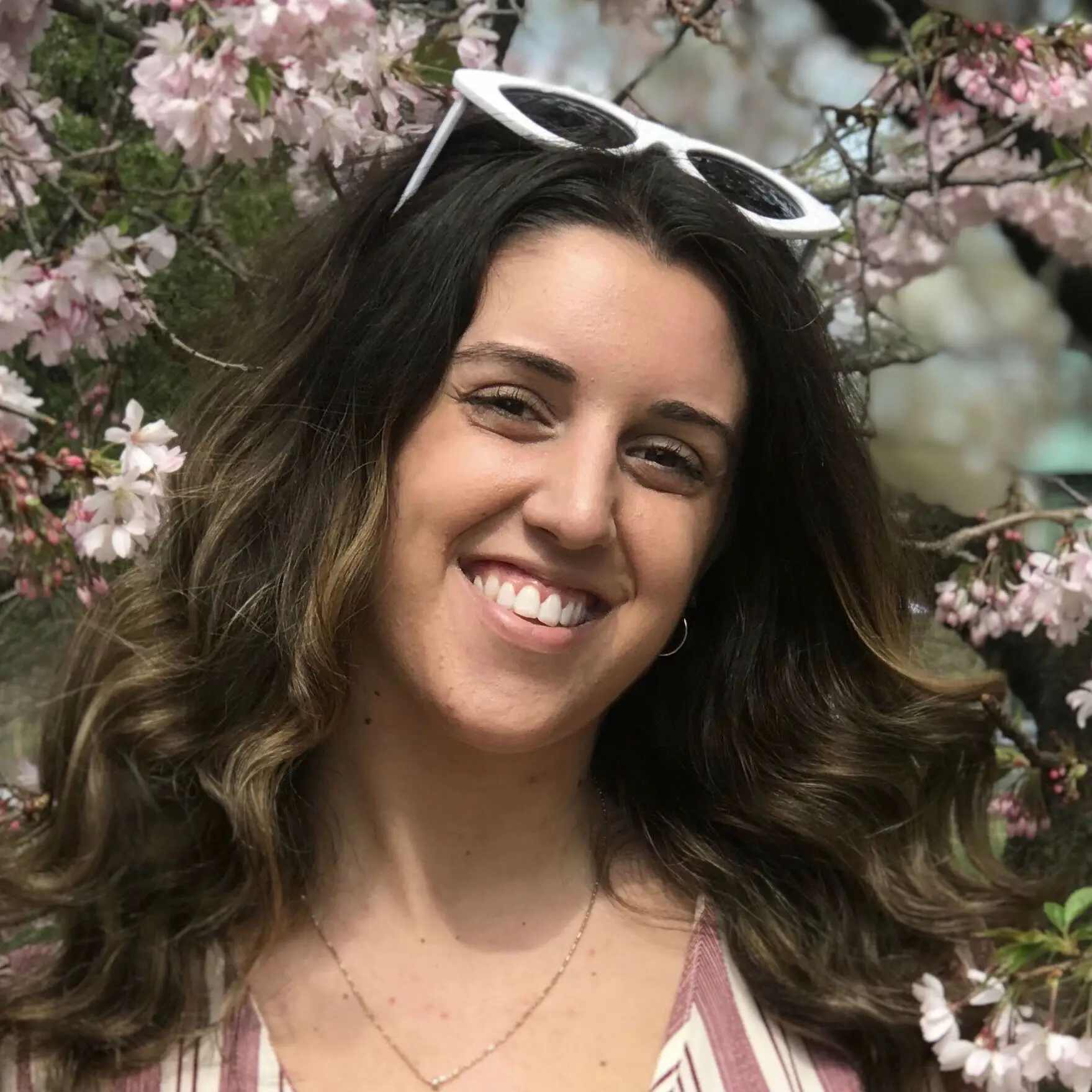 Nicole Gallina
Communications Coordinator
347-677-4931
nicole.gallina@finder.com