Finder makes money from featured partners, but editorial opinions are our own.

Advertiser disclosure
Does getting married affect your car insurance?
Saying "I do" can help you save on your next policy.
Your wedded bliss could mean many life changes that influence your premium, including address, vehicle, number of cars and homeowner changes. In fact, married folks with clean driving records are likely to pay 10% or $313 less than singles, according to our analysis of Quadrant car insurance data.
Men vs. women: Who saves most after getting hitched?
Let's say you've found Mr. or Mrs. Right — how much will you save? If you're a single man going from "me" to "we," you could save yourself around $336 on car insurance a year, or about 10% less than policies for singletons.
If you're a lady who's found love, you'll also save, but not as much. Married women save an average $291 a year, or roughly 9% less than single women pay.
How much your "married discount" scores you changes a lot based on your age.
Looking at married men and women ages 18 or older, women tend to save more on car insurance by getting married, saving an average $145 versus $120 for men. But with rates already so high for male drivers under 18, married men end up saving more after they turn 18.
Married men ages 18 to 26 see the biggest savings
Single men under the age of 18 pay the most for their car insurance, with an average annual premium of $7,560. But a married man the same age pays an average $5,720, reaping a savings of roughly 24%.
Unfortunately, as both you and your marriage matures, the amount you can save on your car insurance grows smaller.
While married men almost always pay less than single men do for car insurance, the gap closes tightly after the age of 26, when premiums drop from a savings of $259 a year to just $20.
Married women get better rates after age 26
The same is true for women, with single ladies under the age of 18 facing an annual insurance rate of $6,304.
However, unlike their male counterparts, married women save far more each year on their car insurance after the age of 26.
Why married drivers pay less for car insurance
According to the DMV, married people are cheaper to insure than singles due to one simple reason: Married people are less likely to get in an accident. According to an NIH study, singles had twice the risk of driver injury than married motorists.
Even though insurers typically require married couples to add both drivers to the policy, doing so works in their favor. The reasons for premium changes as married drivers:
Homeowner. Buying a home can provide a safe spot for your car and signal stability to your insurance company, leading to a homeowner discount.
Multiple vehicles. Families with more than one car can bundle their policies under the one company to shave dollars off the premiums.
New car. If you're buying a car after getting hitched, the car's safety ratings, theft rates and ticket price might make rates higher or lower than a previous car.
Moving addresses. If either you or your spouse move to a new location, it might affect rates. For example, moving to a large city means you'll have a greater risk for accidents.
Combining policies. Moving to one policy with all drivers and cars added may save you money and offer convenience with one bill. But if you were added to your parents' policy before getting married, you may see higher rates.
Change in driver risk. A safe driver can balance out the spouse with a less-than-perfect driving record when both drivers are added to the policy.
How to get cheap car insurance for married drivers
Your new life together might have a lot of benefits, including more ways to save on car insurance.
Not every insurer is the same. One of your newly married responsibilities could be shopping around to make sure you're getting the most value for money.
Bundle, bundle, bundle. Getting hitched might mean you're looking at several insurance needs. Consider putting them all in one place, including life, homeowners or renters insurance.
Lower coverage if you can. Consider what coverage you can do without. You may not need medical payments if you have robust health insurance or roadside assistance if it already comes with your warranty.
Take a defensive driving course. Refreshing your driving skills could save another 5–10% on your premiums for at least three years with most insurers.
Switch policies midterm, if needed. Most insurance companies have provisions for updating in the middle of a term, even offering a refund if you paid your premium ahead of time. This lets you find better rates or coverage sooner rather than later, but some companies charge an early cancellation fee.
Bottom line
You can save about 10% off your car insurance just by getting married. Don't rush out and get married just to save money on your car insurance. But if you're a newlywed or plan to marry in the near future, it's high time you reviewed your car insurance.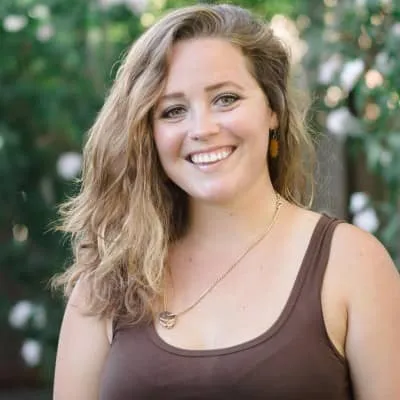 For all media inquiries, please contact:
Chelsea Gregori, Public Relations Specialist