Doped up: America has a high shopping habit
Americans spent $62.1 billion on purchases while under the influence.
Puff, puff, pass is being replaced by puff, puff, click. Out of about 92 million adults who confess to using drugs, roughly 55 million admitted to making a purchase while being under the influence of narcotics, depressants, stimulants, hallucinogens.
That's 60% of Americans who take drugs that have made a purchase while high, according to a recent finder.com survey.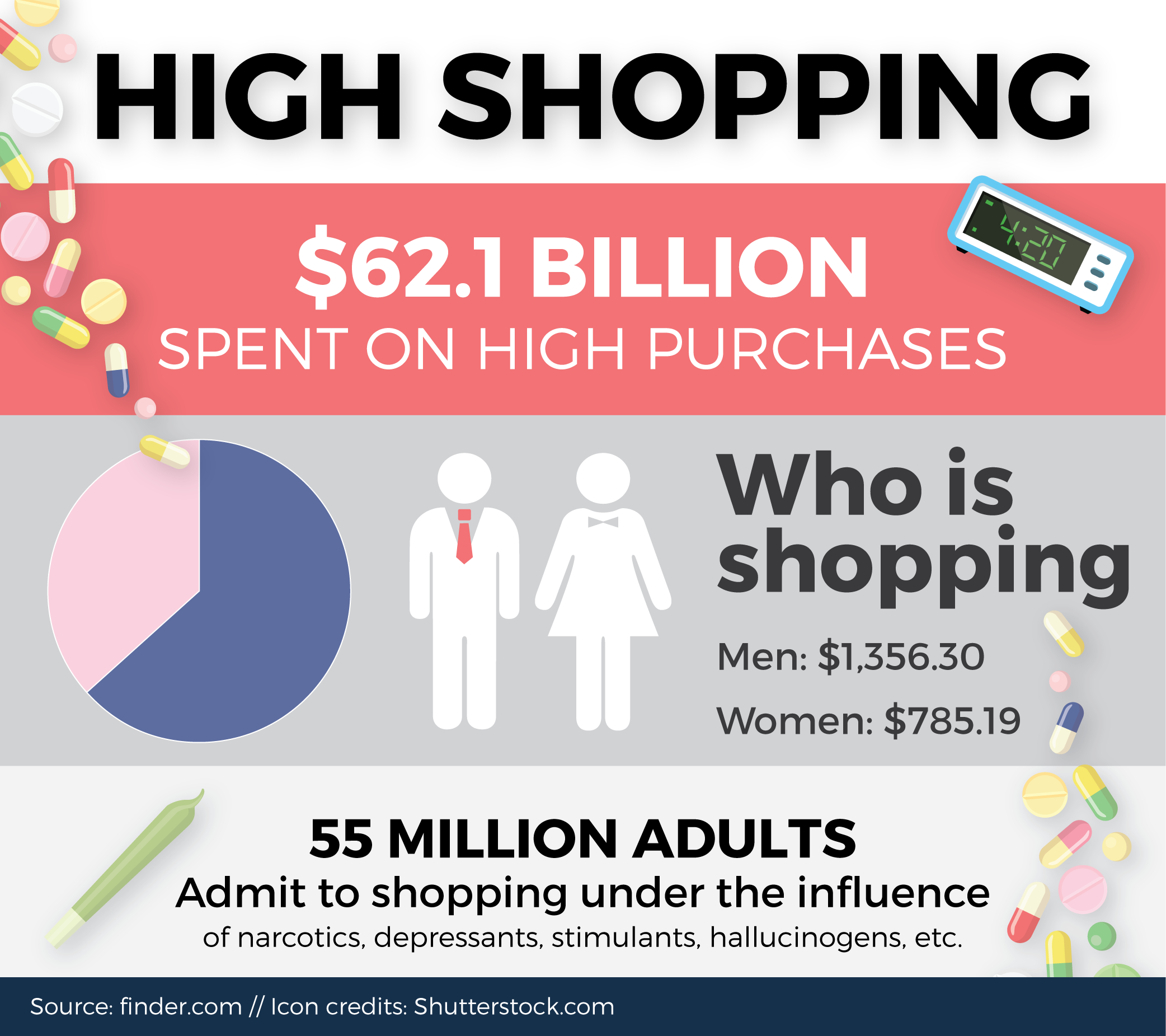 What do people buy while stoned?
It may be no surprise that the most popular purchase while high is munchies, with 30% of those surveyed saying they've bought food while under the influence. Food is followed by cigarettes (20%) and gambling (19%).
Having had a taste, 13% say they ended up buying more drugs while high.
Dollar dollar bills, y'all
Collectively, Americans admit to spending $62.1 billion on shopping while high, which breaks down to about $1,129 for each person.
And it turns out that high Americans are more generous than drunk Americans … by a lot. High shoppers spent $681 more than drunk shoppers, or 152% more per person.
Battle of the sexes
Men are far more likely to admit to shopping while high, spending an average of $1,356.30 compared to the $785 women spend, on average.
In all but one category — buying shoes and clothes — men are more likely to have spent money while under the influence.
Which generation is most likely to shop and bake?
Gen Y is most likely to spend money while high, spending an average $1,314. The bill is slightly higher than Gen X at $1,039 and more than seven times the $186 boomers say they spent.
Speaking of boomers, they may be the best behaved of the generations: 65% say they've never bought anything while under the influence of drugs.
People spend more when alone
It looks like people are less likely to break the bank while high if they're in a relationship. Divorced people spent $1,973 on average, followed by widowers ($1,895) and those who are single or never married ($1,490).
Those who are married or in a domestic relationship spent $617. The exception that proves the rule is people who were separated, who spent $278.
For media inquiries: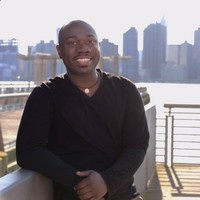 Allan Givens
Public Relations Manager
203-818-2928
allan.givens@finder.com

Nicole Gallina
Communications Coordinator
347-677-4931
nicole.gallina@finder.com