Compare kids bank accounts
Teach your kids good money habits with this kids banking guide.
---
What is a kids bank account?
A kids bank account is designed to help kids build their savings, learn about money and encourage them to save. One major perk of a kids bank account is that it typically has low to no monthly maintenance fees and no opening deposit minimums.
While you can open a kids bank account, you'll need to be a joint owner on the account depending on how young they are. A kids bank account helps build savings and teach your child healthy money habits. But not all accounts will give your child the freedom of managing their money alone. Most bank accounts for kids, like checking and savings accounts, require parents to open it as a joint account.
7 types of kids bank accounts
There are several different types of kids bank accounts you could open for your little one:
1. Prepaid debit cards
Prepaid debit cards for kids allow your little one to spend while you keep an eye on their habits. Most have robust parental controls that let you create chores, pay allowances, set spending restrictions and help them learn the basics of managing money. But prepaid cards for kids don't earn interest and they typically have monthly fees or one-time card purchase fees.
Best for: Parents who want an interactive way for their kids to learn healthy financial habits.
Earns interest: No, but some allow you to set up parent-paid interest or reward you with an annual bonus.
Common features: Assign chores and pay allowances and control how your child uses their card. Your kid can set savings goals, track their progress and use their card for online and in-store spending.
Learn more about our top picks for kids prepaid debit cards to find the best fit for your family.
2. Joint checking accounts
This is a checking account that is opened up jointly by a minor and an adult — or parent and child. They both have access to the funds in the account, and the money is owned jointly until otherwise specified. With many of these types of kids accounts, banks allow parents to put withdrawal limits on the account and track their child's spending habits to teach them responsible money habits. Most kids bank accounts, like USAA's Youth Spending, offer no monthly fees or minimum balance requirements.
Best for: Kids who are ready to start spending money with a debit card.
Earns interest: Depends on the account
Common features: Comes with debit card. Jointly owned between the adult and the child. Child can spend wisely with parent's supervision. Converts to regular checking account when the child turns 18.
Learn more about the best joint checking accounts for teens, including features and potential monthly fees.
3. Savings accounts
Savings accounts like Capital One's Kids Savings allow kids to learn the importance of saving money and financial responsibility from an early age. Many don't have minimum opening deposits, and even more have zero monthly maintenance fees, which means your children's money will earn interest even faster.
Best for: Kids who are ready to have joint access to their savings.
Earns interest: Yes
Common features: Low fees & minimum opening deposit requirements. Child has joint access with a parent. Converts to regular savings account when child turns 18.
Learn more about the leading savings accounts for kids to set up your little one for financial success.
4. Custodial accounts
The two most common custodial accounts are Uniform Gifts to Minors Act (UGMA) accounts and Uniform Transfers to Minors Act (UTMA) accounts. Since individuals under the age of 18 aren't allowed to open savings accounts under federal law, custodial accounts were created. These kid bank accounts are considered to be the minor's property but are managed by an adult, the custodian, until they reach the age of maturity. Custodians are not allowed to make withdrawals for their own benefit. Once the minor reaches the age of 18, the account is usually converted into a regular savings account. Some custodian accounts come with monthly fees, but offer ways to waive them. For instance, Bank of America's UTMA savings account has an $8 fee that you can avoid by keeping a minimum daily balance of $500.
Best for: Adults who want to gift their child money that can't be touched until they turn 18.
Earns interest: Usually
Common features: Custodian manages account while child is a minor. Converts to regular savings account when they turn 18.
Learn more about how UTMA accounts work with our investing for kids guide.
5. Education savings accounts
Also known as 529 plans, these types of kids bank accounts are set up to save for your child's future education. The funds from these accounts are to be used solely for educational purposes, be it to cover elementary or secondary school expenses or college tuition. The number one perk of these savings accounts is that the earnings from the investment as well as any withdrawals from the account are not taxable for federal income tax purposes.
Best for: Parents who want to start saving for their child's education.
Earns interest: Yes
Common features: Covers elementary or secondary school expenses or college tuition. Interest and withdrawals are tax free.
6. Trust funds
Contrary to popular belief, trust funds aren't just for the ultra-wealthy. They're also a great way for average families to ensure their kids make wise financial decisions after they're gone. There are many different types of trusts, but they usually work like this: the person who sets up the trust is called the grantor. They decide what assets go into the trust, such as stocks, bonds, cash and property. They also decide when and how the beneficiaries get to use the money. When the grantor dies, the appointed trustee makes sure the trust is managed according to plan. Then, when the beneficiary reaches a certain age or milestone, the trustee gives them the money.
Best for: Parents who want to leave a financial legacy behind for their kids. Contrary to popular belief, trust funds aren't just for the ultra-wealthy.
Earns interest: Depends on the account
Common features: Can hold stocks, bonds, cash and property. Grantor decides how the child can use the trust once they die.
7. Kids virtual bank accounts
Kids virtual banks accounts are websites and apps that simulate bank real accounts but don't involve real money. They're tools your child can use to learn the basics of banking and money management without any level of risk. Benefits include learning how to budget, understanding the importance of savings goals, and demonstrating how to spend responsibly.
Best for: Kids who want to learn healthy financial habits but aren't ready to graduate to an actual bank account.
Earns interest: No
Common features: Set financial goals. Simulates real bank accounts without handling real money. Manual way of tracking spending.
WATCH: Which kids bank account is best for your kid?
When should I open a kids bank account for my child?
You should open a kids bank account for your child when it's right for you and your family. But kids under 18 will need a parent or guardian to open the account for them. If you decide to open a bank account for your child, you might want to start with a savings account. Most checking accounts for kids are only offered to teens between 13 and 17 years old. If you want your child to start learning how to manage money across savings and checking accounts, you might want to consider graduating them into a kids prepaid debit card. These cards are created to teach kids how to manage their money and they're usually available to kids as young as 5.
4 best kids bank accounts
There are several different types of kids bank accounts: kids savings accounts, kids debit cards and teen checking accounts. We've rounded up the top accounts in each category to help you find the one that's right for you.
1. Best kids debit card: Greenlight
Greenlight is one of the most robust kids debit cards on the market. One of its standout features is that you can control how your child spends their money. For example, if your son is grabbing dinner with friends, you can set a spending limit for a specific restaurant. If you want your daughter to grab a gallon of milk on the way home, you can transfer $5 to her card that can only be used at that grocery store.
Pros
Split funds between two categories. Spend Anywhere money can be used at any store, but the other category has parental controls that allow you to set limits for specific stores.
Parent-paid interest. Set up a pseudo savings account for your kid and encourage them to save by paying them interest. It'll compound daily and payout monthly - just like a normal savings account.
Few fees. Greenlight doesn't charge any transaction, reload or withdrawal fees, although you may pay ATM operator fees. If your kid loses their card, the first replacement is free. After that, it's $3.50.
Cons
Monthly fee. You'll pay $4.99 a month for Greenlight, but this is a flat fee that includes up to five kid accounts.
Limited direct deposit. If your teen has a job, they can get their paycheck direct deposited onto their Greenlight card, but they can't receive money from Apple Cash, PayPal, Venmo or the US government.
Maintenance Fees
$4.99

monthly

Card purchase fee
$0
Age requirements
1

to

17

years old
Go to site
on Greenlight's secure site
Read review
2. Best checking account for financial literacy: Chase First Banking
Chase First Banking is best for families that want to jumpstart their kids' money management education. It's one of the only checking accounts available for kids under 13 years old and comes equipped with literacy features, including tracking purchases, completing chores and setting savings goals. But parents must have an existing Chase checking account to open a Chase First Banking account.
Pros
Open to kids. While most checking accounts require kids to be at least 13 years old to qualify, Chase First Banking is open to children as young as 6.
No monthly fee. Chase doesn't charge a monthly service fee for this kids' bank account.
Literacy features. Parents can assign chores and set up one-time or recurring allowances. Kids can track their chore progress and create savings goals.
Parental controls. Like most kids accounts, there are parental controls to help you set limits on ATM withdrawals and spending.
Cons
Requires a Chase account to open. You must have an eligible Chase checking account to qualify for a Chase First Banking account.
Doesn't support direct deposit or check deposits. If your teen has a job, they won't be able to deposit paychecks to this account.
Only one parent can manage the account. Unless you're willing to share login information, only the parent that opens the Chase First Banking account can access and manage the transactions.
Usage restrictions. This account doesn't support digital wallets, like Apple Pay or Google Pay, or peer-to-peer transactions, including Zelle, PayPal or Venmo.
3. Best teen checking account: Axos Bank First Checking
The Axos Bank First Checking account is a good option for families looking to give their teen their first bank account. With a debit card, your child can make purchases and withdraw cash at thousands of free ATMs. Plus, there are no recurring fees for this account. The only downside is that your teen won't be able to write outgoing checks.
Pros
No monthly fees. It doesn't cost a thing to open or maintain this teen checking account.
No overdraft fees. Axos Bank doesn't charge an insufficient funds fee for overdrawn accounts.
Earns interest. At 0.1% APY, your child can still earn a little extra on their checking account balance.
ATM reimbursements. If your kid can't get to one of Axos Bank's 91,000 free ATMs, it'll reimburse you for out-of-network ATM fees — up to $12 per month.
Cons
No checks. While your teen can deposit checks through the Axos Bank mobile app, they can't write checks.
Opening deposit. Although there are no account fees, you'll need to fund the account with $50 to get started.
APY
0.10%
Fee
$0

per month

Age requirements
13

to

17 years old
Go to site
on Axos Bank's secure site
Read review
4. Best kids savings account: Capital One Kids Savings Account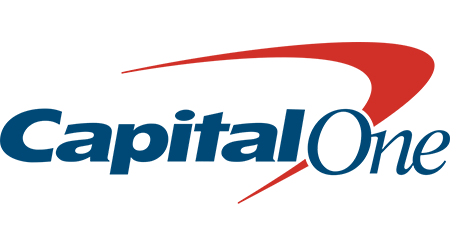 Capital One Kids Savings Account comes with learning tools built into the mobile app to help your child set goals and monitor progress from home or while you're on the go.
Pros
No fees or minimums. This account takes easy access to the extreme with no minimum balance requirements and no monthly fees.
Top-rated mobile app. Your child can track their savings from Capital One's mobile banking app. Plus which also features parental controls.
Set up automatic allowances. Make manual deposits into your child's account or have money automatically moved on a schedule - it's up to you.
Cons
Must link personal account. You'll need to have a personal Capital One checking account to link to your child's account for deposits. This is a common requirement with kids savings accounts.
Four-day hold on deposits. It can take up to four days for checks and external transfers to clear your account.
Kids banking resources
Explore these useful banking tools and resources for your kids.
Kids Chore Calculator. If you decide to teach your child the value of a dollar through a chore allowance, use this calculator to determine how much you should pay them based on age and your state.

Kids chore calculator

Calculate how much to pay your kids for completing their chores by selecting your state, child's age, child's savings goal, and chore.

Kid's weekly savings goal

Which days will this chore be completed on?

Chore
S
M
T
W
T
F
S
Rate
Add chores to work out weekly total
Weekly total
$0

Your child is 0% toward their weekly savings goal of $0.

Chore rates are based on suggestions from experts. See our methodology.

Brought to you by

Learn more about Greenlight

Kids Chore Calendar

| | Mon | Tue | Wed | Thu | Fri | Sat | Sun |
| --- | --- | --- | --- | --- | --- | --- | --- |

If you complete all of your chores each week, you'll make $0. This is 0% of your weekly savings goal!

Allowances guide. Find out if paying your kid an allowance is a good idea and four steps to get started with this allowance guide.
Financial literacy guide. From savings jars to budgeting, here are nine ways you can get your child started on their money management journey using this financial literacy guide.
Budgeting for teens. Seven experts weigh in on how you can get your teen to start thinking about budgeting and taking ownership over their money.
Teenage money management. Check eight ways to teach your teen how to make healthy financial decisions and develop sound financial habits.
Learn more about kids bank accounts
From opening an account for your newborn baby to saving for college, explore various kids banking topics below.