Finder is committed to editorial independence. While we receive compensation when you click links to partners, they do not influence our opinions or reviews. Learn how we make money.
Compare kids bank accounts
Teach your kids good money habits with this kids banking guide.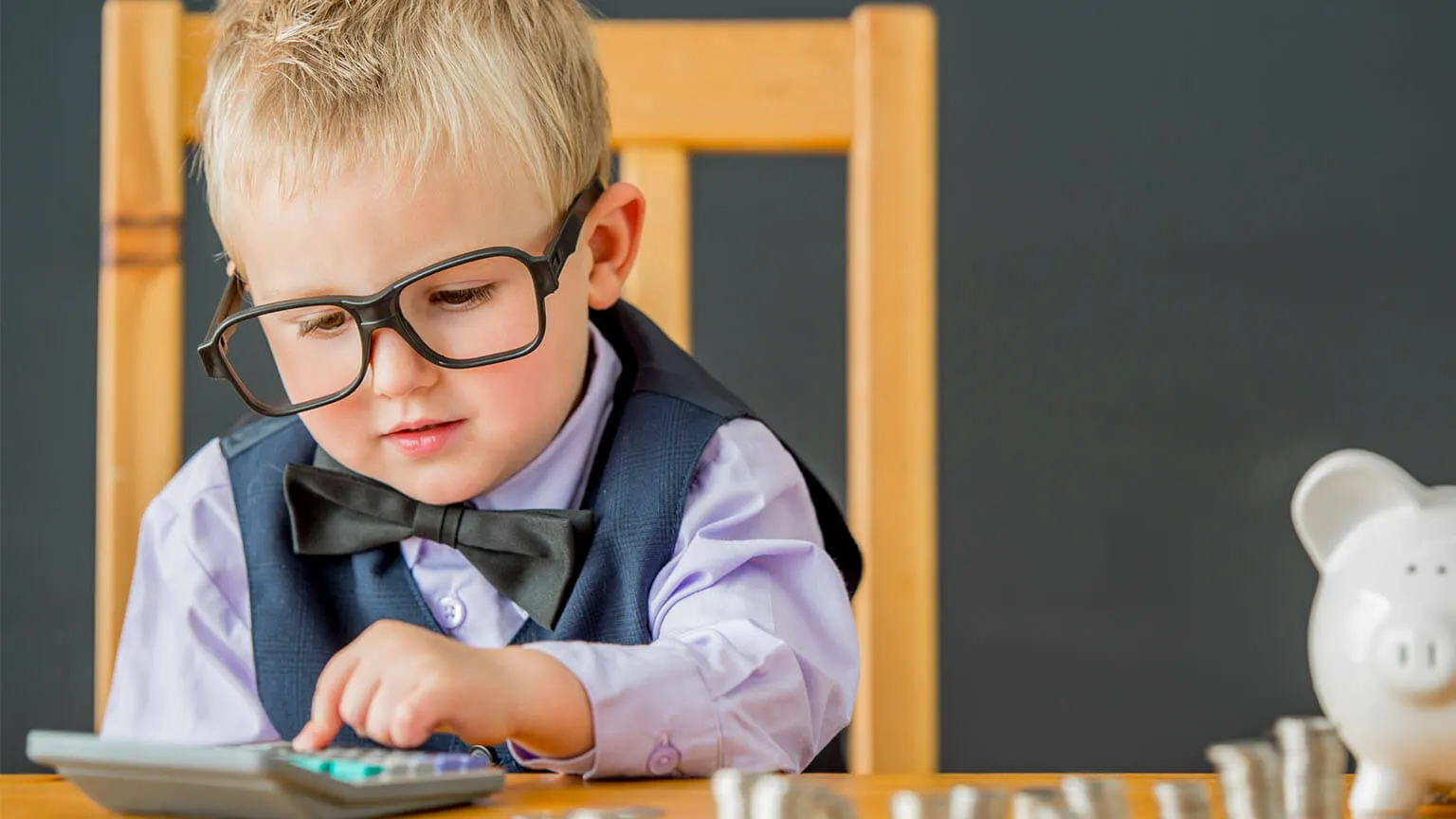 Every parent wants to teach their kids the value of saving, spending and giving. Thankfully there are banking products out there that let you monitor and control your kids' progress as they develop good money habits.
What is a kids bank account?
A kids bank account is designed to help kids build their savings, learn about money and encourage them to save. One major perk of a kids bank account is that it typically has low to no monthly maintenance fees and no opening deposit minimums.
There are five different types of kids bank accounts you could open for your little one:
1. Education savings accounts
Also known as 529 plans, these types of accounts are set up to save for your child's future education. The funds from these accounts are to be used solely for educational purposes, be it to cover elementary or secondary school expenses or college tuition. The number one perk of these savings accounts is that the earnings from the investment as well as any withdrawals from the account are not taxable for federal income tax purposes.
2. Custodial accounts
The two most common custodial accounts are Uniform Gifts to Minors Act (UGMA) accounts and Uniform Transfers to Minors Act (UTMA) accounts. Since individuals under the age of 18 are not allowed to open savings accounts under federal law, custodial accounts were created. Basically, these are accounts that are the property of the minor but are managed by an adult, the custodian, until they reach the age of maturity. Custodians are not allowed to make withdrawals from these types of accounts for their own benefit, since the account is considered the minor's property. Once the minor reaches the age of 18, the account is usually converted into a regular savings account.
3. Trust funds
Contrary to popular belief, trust funds aren't just for the ultra-wealthy. They're also a great way for average families to ensure their kids make wise financial decisions after they're gone. There are many different types of trusts, but they usually work like this: the person who sets up the trust is called the grantor. They decide what assets go into the trust, such as stocks, bonds, cash and property. They also decide when and how the beneficiaries get to use the money. When the grantor dies, the appointed trustee makes sure the trust is managed according to plan. Then, when the beneficiary reaches a certain age or milestone, the trustee gives them the money.
4. Joint checking accounts
This is a checking account that is opened up jointly by a minor and an adult — or parent and child. They both have access to the funds in the account, and the money is owned jointly until otherwise specified. With many of these accounts, banks allow parents to put withdrawal limits on the account and track their child's spending habits to teach them responsible money habits.
5. Interest-earning savings accounts
These accounts allow kids to learn the importance of saving money and financial responsibility from an early age. Many don't have minimum opening deposits, and even more have zero monthly maintenance fees, which means your children's money will earn interest even faster.
6. Prepaid debit cards
Prepaid debit cards for kids allow your little one to spend while you keep an eye on their habits. Most have robust parental controls that let you create chores, pay allowances, set spending restrictions and help them learn the basics of managing money. But prepaid cards for kids don't earn interest and they typically have monthly fees or one-time card purchase fees.
Compare bank accounts for kids
Enter your deposit amounts into the table to see how much interest you could rack up with each savings account. Or, click over to the debit cards tab and compare top-rated prepaid cards for kids.
Learn more about kids bank accounts
From opening an account for your newborn baby to saving for college, explore various kids banking topics below.
Banking programs for kids in the US
There are a host of banking programs available for children in the United States. These programs are designed to educate and engage your child in money-related topics such as saving and budgeting. In addition, each bank offers different rewards and incentives that may be worth considering when looking for a bank account to open for your child.
Program name
Best for
Features
School Savings™ program
K–12
This program, approved by the US Department of Education, allows kids to make savings deposits at school through Websaver and features:

An online savings register
An animated budgeting app
Prizes for kids who save money throughout the year

Fifth Third Bank Young Bankers Club
Fifth graders
This is a 5- or 10-week program taught inside the classroom. Kids learn how to:

Make basic money calculations
Create and use a budget
Manage a bank account
Navigate the stock market

TD Bank WOW!Zone
K–12
This program provides financial literacy lesson plans to teachers:

Kids 12 and under learn about about the value of money by watching videos, taking quizzes and playing games.
Kids 13 and up learn how to create a budget and develop lifelong saving habits.
Young investors learn about the stock market through a virtual stock market game.

Teach Children to Save Day
K–8
This annual event is put on every April by bank volunteers who teach kids how to:

Make basic money calculations
Create and manage a budget
Develop good money saving habits

Read more on this topic