Finder Cryptocurrency Predictions Report
July 2020: Bitcoin price predictions post-halving and in the face of inflation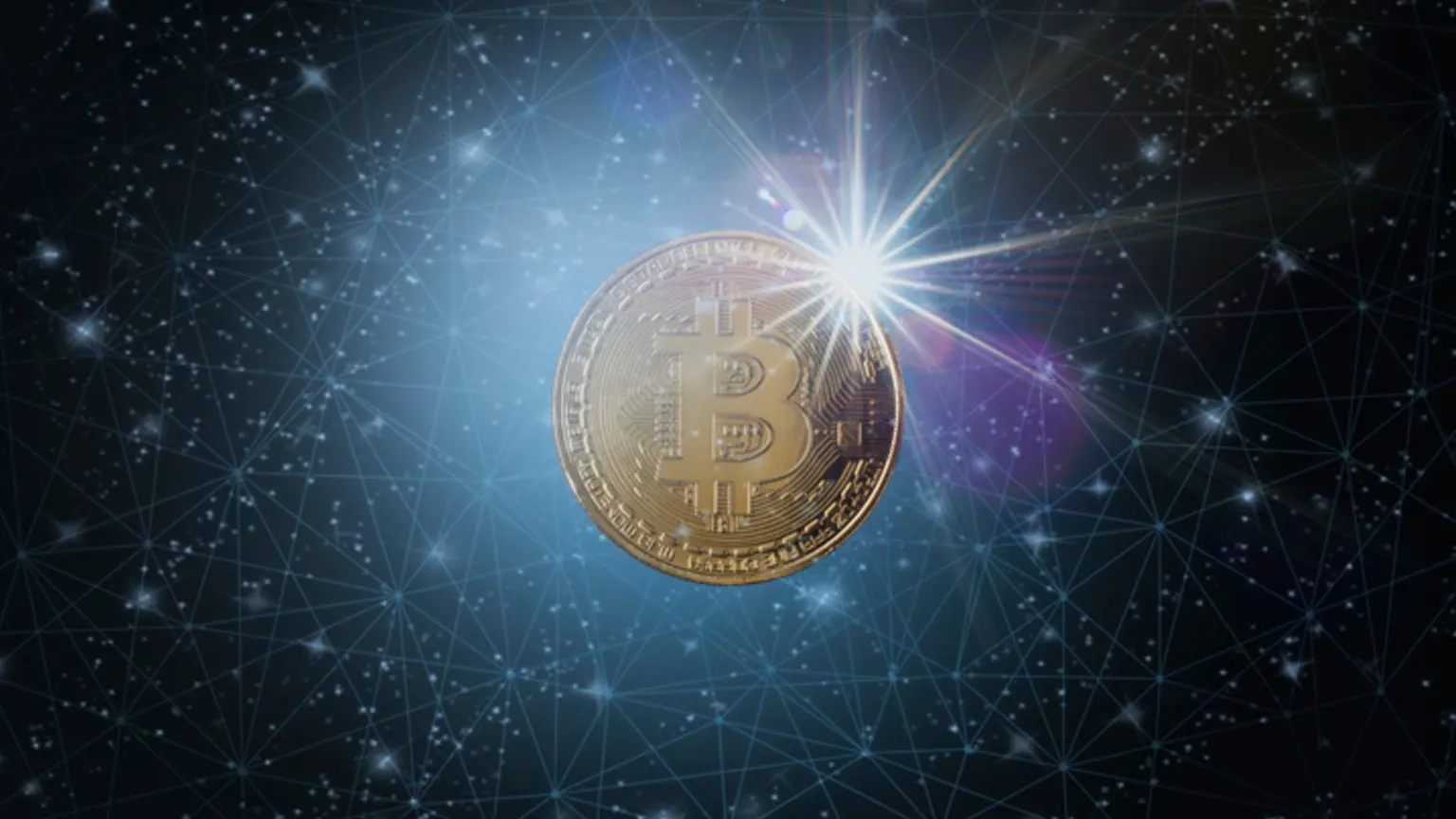 What's in store for crypto and digital currencies? Finder surveyed 28 fintech leaders to find out.
Disclaimer: This information should not be interpreted as an endorsement of cryptocurrency or any specific provider, service or offering. It is not a recommendation to trade. Cryptocurrencies are speculative, complex and involve significant risks – they are highly volatile and sensitive to secondary activity. Performance is unpredictable and past performance is no guarantee of future performance. Consider your own circumstances, and obtain your own advice, before relying on this information. You should also verify the nature of any product or service (including its legal status and relevant regulatory requirements) and consult the relevant Regulators' websites before making any decision. Finder, or the author, may have holdings in the cryptocurrencies discussed.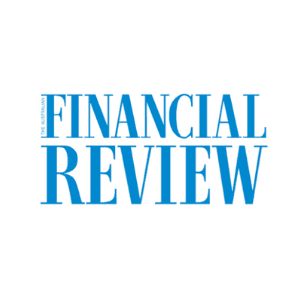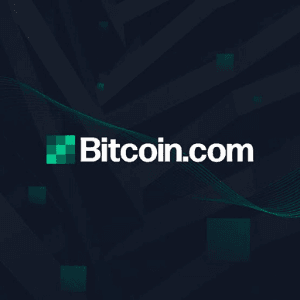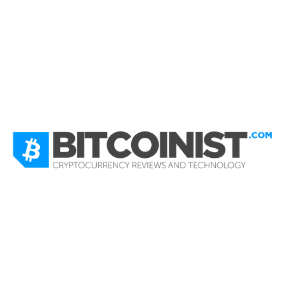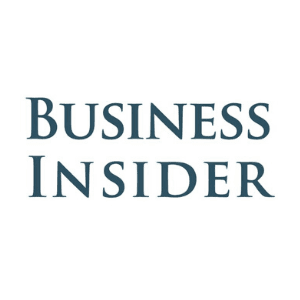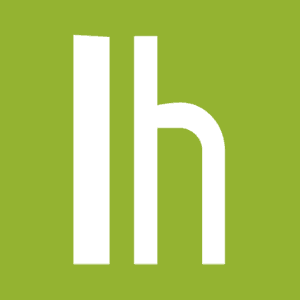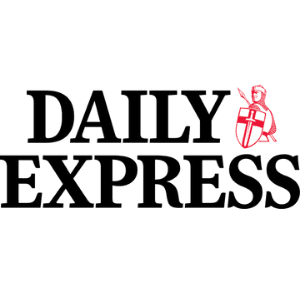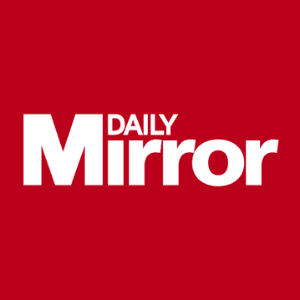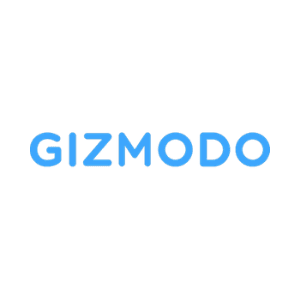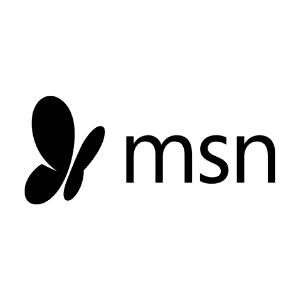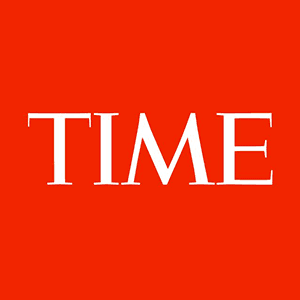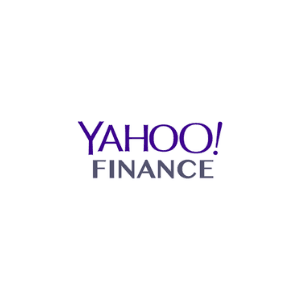 Who are our panellists?
Our panellists
Jimmy Song, Author of 'Programming Bitcoin' and 'The Little Bitcoin Book'
Ben Ritchie, Managing Director, Digital Capital Management
David Wills, CEO, Kenetic Trading
Sagi Bakshi, CEO, Coinmama
Jacky Purdy, Research Analyst, Messari
Dr Iwa Salami, University of East London
Dr John Hawkins, University of Canberra
Ajay Shrestha, PhD Candidate, University of Saskatchewan
Raphael Tressieres, Business & Client Strategy, First Digital Trust
Alex Mashinsky, CEO, Celsius Network
Josh Fraser, co-founder, Origin Protocol
Desmond Marshall, MD, Rouge International & Rouge Ventures
Joseph Raczynski, Technologist & Futurist, Thomson Reuters
Sukhi Jutla, COO & co-founder, MarketOrders
Nicolas Van Hoorde, CEO, Delta (part of eToro)
Jonathan Leong, CEO, BTSE
Craig Cobb, Founder and Head Trader, www.tradercobb.com
Michael Conn, CEO, Zilliqa Capital
Robert Johnson, Professor, Heider College of Business, Creighton University
Tyler Smith, Sales Manager, BC Bitcoin
Fred Schebesta, co-founder, Finder.com
Gavin Smith, General Partner, Panxora Crypto I Hedge Fund
Zac Prince, CEO, BlockFi
Lee Smales, Associate Professor, University of Western Australia
Jason Lau, COO, OKCoin
Paul Levy, University of Brighton
Elvira Sojli, Associate Professor, University of New South Wales
Lex Sokolin, ConsenSys
Bitcoin prices post-halving
On May 11, 2020, Bitcoin enacted its third block halving, cutting the reward for miners in half. Many speculated on how the halving event would affect the price of Bitcoin. Now that we're in a post-halving world, Bitcoin prices are what many analysts expected, according to 61% of panelists on Finder's cryptocurrency predictions report.
Just 18% thought they'd be lower, while 21% of panelists thought Bitcoin prices would be higher. However, 61% think they'll increase in the long term due to the halving, with many panelists attributing any projected increase to the economics of supply and demand.
Programming Bitcoin author Jimmy Song thinks prices will increase in the long term:
"Lower supply means higher prices. It takes some time for supply restrictions to make their way through the economy, and given the fiscal downturn and the flight to liquidity, it may take longer for the supply shock to result in higher BTC prices."
Other panelists note the current economic environment means demand will continue to increase as investors look to hedge against inflation and quantitative easing from central banks.
University of East London's Iwa Salami says that "high net worth investors are potentially looking at Bitcoin as a hedge against inflation . … This is likely to drive Bitcoin prices up, but not to the extent seen in December 2017."
However, Jack Purdy, research analyst at Messari, warns to temper expectations, noting Bitcoin's value as a terminally fixed supply asset.
"No matter how much demand for Bitcoin increases or decreases, miners cannot adjust Bitcoin's supply from its predetermined amount," Purdy says. "In the months following Bitcoin's last halving, Bitcoin's price actually decreased, and it was only many months later that Bitcoin would begin rallying as the great 2017 ICO boom kicked off. There are plenty of reasons to be bullish on Bitcoin, but I wouldn't bank on the halving being the one."
Nearly a third of respondents (28%) agree with Purdy, saying they don't think the halving will cause prices to increase long term. Meanwhile, 11% said they aren't sure either way.
Paul Levy from the University of Brighton says the current economic instability leaves him unsure if they'll increase over time.
"Given the current volatility, arising from coronavirus, Bitcoin could be a more stable investment opportunity. On the other hand, if the recession is strong, there may be opportunities arising from that," he says.
Both Lex Sokolin at ConsenSys and Dr. John Hawkins at the University of Canberra say the halving should already be fully priced in, as the schedule has been known for some time.
Meanwhile, Joe Raczynski thinks the price will increase due to supply and demand but expects a drop in prices.
"Looking at the previous halving charts, Bitcoin tends to raise in the subsequent months. There is usually a bit of a rise before, then a drop. It's almost like earning reports for publicly traded companies," says Raczynski. "Buy on the rumor, sell on the news. My thoughts are that in the coming months, BTC will rise because of relative scarcity."
Bitcoin price forecast
So what's in store for Bitcoin for the rest of 2020? Over the next three months, the panel predicts that the price of Bitcoin will be $10,337 USD by September 30, 2020. Prices are set to rise again by year's end, with the panel expecting prices to reach $12,948 by December 31, 2020. That's roughly $2,500 less than the price predicted in Finder's quarterly report published in April.
Origin Protocol Cofounder Josh Fraser is the most bullish on Bitcoin, predicting an end-of-year price of $30,000. "Historically, it's taken some time after the Bitcoin halving for the price impact to follow," he says.
BlockFi CEO Zac Prince, Finder co-founder Fred Schebesta, Celsius Network CEO Alex Mashinsky and OKCoin COO Jason Lau all gave above-average predictions for Bitcoin ranging from $15,000 to $25,000 by 31 December.
Prince comments, "Adoption trends across retail and institutional markets against a macroeconomic backdrop that is bullish for stores of value."
While Maskinsky says, "Larger platforms are about to offer easy access to Bitcoin for the first time. This will drive up demand and adoption."
Song, Associate Professor at the University of Western Australia Lee Smales, Managing Director of Rouge International and Rouge Ventures Desmond Marshall and Associate professor at the University of New South Wales Elvira Sojli predict end-of-year prices below $10,000.
Song predicts BTC will be worth $9,548 on both September 30 and December 31, adding, "There won't be as much money going into BTC while people try to survive. Until the prices rise in the grocery store, BTC won't really start taking off. I suspect that'll take another nine months or so."
Sojli thinks BTC will be $9,500 on both 30 September and 31 December 2020. Considering COVID-19's economic impact, she sees no reason for prices to appreciate.
"If anything, the second or third wave of COVID-19 may drive its price down," Sojli says.
Buy, sell or hodl?
These uncertain times have left global economies and markets in a state of shock, with many people unsure of what to do with their assets – including Bitcoin. We asked the panel if they think now is a good time to buy, sell or hold Bitcoin. The responses are mixed.
Half our panel (50%) thinks now is the time to buy, with a little under a third of panelists (32%) suggesting to hold and just 18% saying it's time to sell.
Kinetic Trading CEO David Wills and Coinmama CEO Sagi Baksi both think now is the time to buy.
"I am a big follower of PlanB stock to flow analysis. This combined with the debasement of fiat currency in the wake of COVID-19 is the perfect set-up for a bull run in the second half of the year," Wills says.
While Bashi notes a few different factors at play. "S2F model, financial instability, Fed printing money, infrastructure being built, millennials trust bitcoin more than banks etc," he comments.
Panelists who say now's the time to hold include Paul Levy and Delta CEO Nicolas Van Hoorde.
"In uncertain economic times, having a stable value is more valuable over time than having a short-lived peak," Van Hoorde comments.
Gavin Smith, general partner at Panxora, thinks now is the time to sell, predicting a more modest end-of-year Bitcoin price of $7,000. He notes the economy has both positive and negative implications on the coin.
"On the positive side, there is a long-term inflation outlook caused by the global increase of liquidity provided by central banks. On the negative side, the global economy has been hit a significant negative demand shock caused by COVID," Smiths explains. "Our view is that there will be a short-term significant decline in the value of Bitcoin as the deflationary demand shock filters through. However, looking out 18 months, we believe this will be replaced by a strong rally as the inflationary ramifications of central bank actions start to take hold."
Legitimacy of cryptocurrencies as an asset class
In a recent investor call, Goldman Sachs said that cryptocurrencies are not an asset class, an assessment which an overwhelming 82% of panelists disagree with. The remaining panelists are split with 14% agreeing with the Goldman Sachs assertion and 4% unsure on where they stand.
However, panelists are optimistic about how financial institutions perceive cryptocurrency. In fact, the majority (79%) believe institutional investors perceive cryptocurrency as more legitimate now than a year ago.
Gavin Smith, ConSensys CMO Lex Sokolin, and Zilliqa Capital CEO Michael Conn cite the year-on-year increase in institutional holdings of cryptocurrency assets as an indication of its improving image.
"If you look at the Fidelity Digital Asset research, institutional holdings of crypto [has] increased to double digits. Millennials also continue to have increasing trust in Bitcoin and are coming into positions of power globally," Sokolin comments.
Jack Purdy and Jimmy Song say mainstream personalities like Paul Tudor Jones have made it more acceptable for fund managers to invest in Bitcoin.
"With every year that passes, Bitcoin will continue to be perceived as more legitimate by institutions as they see the amount of talent and money flowing into the ecosystem," says Purdy. "The thesis behind it is also becoming much more clear as investors are able to rally around what Paul Tudor Jones calls 'the Great Monetary Inflation' and see how Bitcoin can provide a hedge against that."
Managing Director of Digital Capital Management Ben Ritchie thinks quantitative easing during COVID-19 has increased concern around global monetary supply.
"This concern has sparked a renewed interest in the mathematical assurances that Bitcoin and other cryptocurrencies offer," he added.
However, 21% of panelists don't believe financial institutions perceptions of cryptocurrency has improved.
Dr. John Hawkins from the University of Canberra says, "There is no sign that they are being used in transactions to any greater extent than last year."
Despite acknowledging this lack of improvement, Ajay Shrestha, a PhD candidate at the University of Saskatchewan, remains optimistic.
"Many of those financial institutions are now seeking public input on regulating digital banking activities with blockchain tools and cryptocurrencies," Shrestha explains.
This is an indication that those institutions are perceiving cryptocurrencies as more legitimate now than at this time last year."
Ethereum price forecast
Ethereum was priced at $231.11 at close of trade on July 1, 2020. On average, panelists expect Ethereum to increase 11% to $256.84 by the end of September and by 44% to $332.58 by December 31, 2020.
Raczynski gives the highest forecast for Ethereum over the next three months at $320, and Fraser for the next six months at $1,000 by year's end.
Jimmy Song offers the lowest forecast for both September 30 and December 312: at $150 and $97, respectively.
"Proof of stake is not secure. It will essentially centralize ETH in some serious ways," Song says.
Just under a quarter of panelists (23%) say they have concerns about the economics of Ethereum as it moves to proof of stake in Ethereum 2.0.
Fraser thinks it's a difficult task but necessary as the platform continues to grow.
"Moving to proof of stake is proving to be incredibly hard for the Ethereum team to pull off," Fraser says. "There have been a lot of delays and it's an inherently difficult problem. However, the move is desperately needed as usage on the Ethereum platform continues to grow with the record levels of usage of both USDT and DeFi platforms."
However, 38.5% of panelists didn't raise the same concerns, noting the changes are necessary and would happen gradually.
"There's significant opportunity here for the organization and for DeFi," offers Raczynski. "If Ethereum is able to pull off this upgrade to PoS, new economies will flourish, and we could see another run up like 2017. This, however, would be likely more sustainable."
Sokolin adds, "The shift is not all or nothing and is gradual. There will be plenty of opportunity to correct course if something goes wrong."
A further 38.5% say they are unsure.
"To the extent that it facilitates decentralization (which facilitates financial inclusion) and also creates the opportunity to generate income from holding crypto, it should be a good thing," says Salami.
"However, retail investors in particular should be made aware of the risks of losses to their investments associated with staking. Much more concerning also would be the extent to which these transactions facilitate illegal activities, which, of course, fall broadly under the regulatory agenda for decentralized finance — which is still being worked out."
Cryptocurrency sentiment score
Panelists are bullish on Bitcoin and Ethereum. In fact, they are the only two coins that panelists gave a positive sentiment score at 17 and 14, respectively.
Overall, the panel is most negative on XRP (-16), EOS (-14), Bitcoin Cash (-14), TRON (-13) and Litecoin (-12). Altcoins like Binance, Tezos, Monero and Stellar all fell somewhere in between the two extremes, with sentiment scores ranging from -1 to -9.
When asked if retail investors should consider investing in currencies other than Bitcoin, the majority (64%) say yes. However, many panelists still think Bitcoin is king, while Ethereum's utility puts it at a close second.
Ajay Shrestha thinks retail investors should look at altcoins. "BTC, being a native cryptocurrency, will always rise and thrive," he explains. "Ethereum has lots of growth potential for being adopted as the utility of the tokens and applications to utilize blockchain-backed digital assets. Ethereum has so many developers working on it for the release of Ethereum 2.0, which will be a game changer, as people have started to purchase ETH to secure their role as with enough ETH to create blocks under proof-of-stake consensus protocol."
Sokolin is also bullish on ETH, saying, "Massive amount of activity on the Ethereum blockchain, with dozens of popular, usable products."
Michael Conn says, "I see continuing demand for BTC and ETH driving the market positively."
Jack Purdy says that outside of BTC and ETH, other top assets fail to meet a use case. "Bitcoin is the only asset with clear product market fit as a digital gold," Purdy says. "Ethereum is close, as it's becoming a high-powered, programmable collateral for the digital financial world. DeFi is innovating at an extraordinary rate which is a strong tailwind for the Ethereum ecosystem. Outside of those, the previously mentioned top assets fail to satisfy any real use (particularly ones intended strictly for payments)."
Jimmy Song is one of nearly a third of panelists who don't think altcoins are worth investing in.
"Altcoins just aren't performing well. They have more volatility than Bitcoin without its liquidity," he says.
Hawkins agrees, noting, "Altcoins tend to follow Bitcoin price, which I regard as more likely to fall than rise."