How much do Americans spend on Mother's Day gifts?
We love you, Mom: to the tune of $30.3 billion, in fact.
Mother's Day has passed for another year, and it's time to start adding up the bills.
finder.com research suggests that the average American spent $124 on their choice of Mother's Day gift this year. That adds up to a grand total of $30.309 billion.
It turns out there are some big differences within those figures, based on a survey of 6,050 American adults conducted by global research provider pureprofile. Do sons spend more than daughters? Which states spend the most money? And will dad ultimately get a more expensive gift? Let's crunch the numbers.
State by state
It turns out Texans are the most generous, with an average mom gift spend on $248. Second place was taken by New York ($225), followed by Washington ($210).
At the other end of the scale, Oregon came out cheapest, with an average expenditure of just $30. Wisconsin was closed behind on $33, followed by Indiana ($34). (Perhaps those states are filled with savvy shoppers making good use of discount coupons.)
See the figures for all the states on the infographic below. (Note: We only included states with at least 40 respondents in these charts, so 13 were excluded.)
Gender and generation
Turns out sons are a lot more lavish than daughters. The average spend for males was $177, almost double the $97 the daughters spend.
Which generation wins the "most generous" label? That turns out to be millenials, with an average spend of $296. Generation X coughed up $137, while baby boomers were less generous, spending just $41. (To be fair, the sad reality is that many baby boomers will no longer have a mom who is still alive.)
The richer you are, the more you spend
Unsurprisingly, people on higher incomes can spend more on Mom. Here are the average gift expenditures for Mother's Day based on salary.
| Annual income | Average spend on Mother's Day |
| --- | --- |
| $10,000 to $24,999 | $47 |
| $25,000 to $49,999 | $51 |
| $0 to $9,999 | $60 |
| $50,000 to $74,999 | $86 |
| $75,000 to $99,999 | $215 |
| $150,000 to $174,999 | $232 |
| $125,000 to $149,999 | $281 |
| $100,000 to $124,999 | $370 |
| $175,000 to $199,999 | $691 |
Mom gets more than Dad
The average spend for Mother's Day was $124, but it seems we're not planning to splash out quite as much for Father's Day on 19 June. The predicted average spend there? Just $84, which would add up to $20.845 billion. Sorry, Dad.
For media inquiries: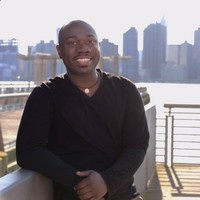 Allan Givens
Public Relations Manager
203-818-2928
allan.givens@finder.com

Nicole Gallina
Communications Coordinator
347-677-4931
nicole.gallina@finder.com