Finder is committed to editorial independence. While we receive compensation when you click links to partners, they do not influence our opinions or reviews. Learn how we make money.
Mortgage Finder
Compare home loan financing that best fits your property, credit and budget.
Editor's choice: LendingTree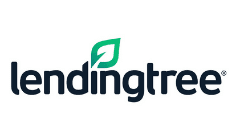 Easy to get started
View rates from multiple lenders
Get alerts when a better deal is available
Compare with LendingTree
Companies we've reviewed
Mortgage calculators
Our free calculators can help you make sense of your next home loan.
More calculation guides
We're currently working on upgrading our mortgage calculators, but these calculation guides are still available:
Recent home loan articles
What is a mortgage — and how does it work?
A mortgage is a loan that helps you buy or refinance a property, such as your primary residence, a vacation home or a real estate investment.
The amount that you borrow is called the principal. When you take out a mortgage, your lender charges you interest on the principal each month. The interest is the lender's profit, which is rolled into your monthly payments. For fixed-rate mortgages, your loan payments gradually pay off both the principal and interest based on an amortization schedule that keeps your payments the same each month.
A home loan is secured using your property as collateral. That means if you miss your mortgage payments, your lender can take your property and resell it to get their money back.
To determine how risky you are a borrower, mortgage lenders consider financial criteria such as your credit score, proposed down payment, assets, debt and income. These details help a lender assess your likelihood of paying back the loan, which ultimately determines approval and your mortgage's interest rate.
How do I compare mortgages?
The best mortgage for your situation should meet your needs while providing the lowest rates and terms you're eligible for.
Decide on a loan type. Learn more about whether a fixed or adjustable rate is best for your property, budget and financial goals.
Shop around. Compare the fees, rates and terms of at least two lenders based on your preferred loan type and how much you can afford up front.

Compare APRs. Because it includes your loan's fees, an APR can be a more accurate way to compare loans than fees or base rates themselves.
Learn about rate locks. If you find a rate you like, ask about locking it in until you settle on your home to avoid an increased rate when you're ready to apply.
Ask about prepayment penalties. Paying more than your minimum payment can shave years off your loan. Make sure your loan applies any extra to your principal without penalty fees.

Ask for a loan estimate. Lenders are required by law to provide your interest rates, payments, closing costs and key figures to compare like information across loan offers.
Repeat, if needed. Ask for estimates from as many lenders as you'd like until you find a loan you're happy with.
6 ways to get a better mortgage rate
Look to our six tips to landing the strongest mortgage rates you're eligible for:
Compare multiple lenders. Get quotes from at least two lenders for the mortgages you're interested in.
Get your credit score in order. A credit score of 740 or higher can open the door to competitive interest rates, low down payments and government programs, like FHA and VA loans.
Consider paying for points. Crunch the numbers to see how much paying points upfront can save you in the long run, especially if you don't plan to keep your home for the full term of your loan.
Qualify for special programs. Government, state and local programs may offer lower rates and more flexible terms than a traditional mortgage.
Save at least 20%. Often the larger your down payment, the lower your interest rate. You'll also avoid having to pay PMI.
Lower your debt-to-income ratio. Your total debt load affects the loans you qualify for. Try to pay down credit cards or loan balances when you're shopping for the best rate.
The two types of mortgage rates
Most mortgage rates are either fixed or adjustable. Fixed-rate mortgages offer a predictable payment each month, while adjustable-rate mortgages fluctuate with the market.
Fixed rates
Great for long-term budgeters. A predictable fixed-rate mortgage helps you know exactly how much you'll pay each month of your term.
Fixed-rate mortgages lock in an interest rate that's applied over your full loan term of 10, 15, 20, 25 or 30 years. Unlike an adjustable-rate mortgage, your monthly payments don't change over the course of your loan.
Predictable payments make for easy budgeting, and most mortgages allow you to apply toward your principal any amount you pay over the required amount.
Adjustable rates
Great for short-term borrowers. If you plan to refinance or sell your home during the fixed period, an adjustable-rate mortgage, or ARM, can extend a lower rate than a fixed-rate mortgage during an initial fixed term — but avoid the adjusted rate that could significantly raise your monthly payment.
Adjustable-rate mortgages come with an initial interest rate that resets to the prevailing rate after a time specified in your loan contract. Unlike a fixed-rate mortgage, your payments rise or fall depending on the current market rate. But lenders typically cap how high or low your rate can go.
A hybrid ARM is a type of adjustable-rate mortgage that begins with a fixed rate that's followed by an adjustable-rate period. After a term of five to 10 years, your rate adjusts to match market conditions — raising or lowering your monthly payment.
Where can I get a mortgage?
You can get a mortgage from most banks and credit unions and through brokers that work with networks of lenders looking to connect with borrowers. Most lenders require at least some footwork with a loan officer by phone or in person, but at least a few newer digital companies advertise fully-online mortgages.
Retail lenders. Apply for a mortgage directly with mainstay brands like Citi, Chase, Bank of America, Wells Fargo and U.S. Bank.
Wholesale lenders. Wholesale lenders offer mortgages through credit unions, mutual societies and other third parties.
Direct lenders. Direct lenders specialize in mortgages and originate their own loans. They finance home loans — also called portfolio loans — with their own funds or by borrowing the money. Which means that often set their own requirements and loan terms.
Mortgage brokers. Brokers can connect you with select mortgage lenders in their networks. Some brokers are online lending marketplaces, like LendingTree.
Mortgage bankers. These lenders generally fund mortgages with borrowed money and sell these loans to investors on the secondary mortgage market.
What types of mortgages are available?
Of the many types of mortgages advertised, most fall into two general categories: conventional and government-insured.
Conventional loans
Great for borrowers with good credit. Most lenders require a minimum credit score of 620.
Conventional mortgages are loans designed for purchasing property that are not offered or backed by a government entity. Because they conform to limits set by government housing agencies, they attract low interest rates. But they come with fewer of the perks — like low down payments — offered through FHA and other government-backed loans.
Two main types of conventional loans are:
Conforming. Conforming conventional loans follow loan limits and other standards set by government agencies Fannie Mae or Freddie Mac.
Nonconforming. Riskier for lenders, nonconforming — or jumbo — loans require higher down payments and stronger credit. They also typically attract higher interest rates than conforming loans.
Learn more about conventional loans
FHA loans
Great for first-time or low-credit homebuyers. FHA loans accept down payments as low as 3.5% and credit scores as low as 500 with 10% down.
The Federal Housing Administration backs FHA loans designed to help first-time or lower-income homebuyers who don't have the hefty savings required for a down payment. These loans allow financing of up to 96.5% of a home's value and accept lower credit scores than other mortgages. Because of the lower down payments that don't meet the 20% threshold required to avoid it, they also require private mortgage insurance — or PMI — an additional cost that protects lenders from default.
VA loans
Great for military families. Eligibility includes active-duty service personnel, veterans and surviving spouses.
Military members and their families may be eligible for a mortgage backed by the US Department of Veterans Affairs without having to pay money down or mortgage insurance. Other benefits of a VA loan include low interest rates and no prepayment penalties.
USDA loans
Great for rural borrowers. Eligibility depends on the home's location a maximum annual income that's 115% of the median income for the area.
The US Department of Agriculture insures USDA home loans designed for low- to medium-income borrowers buying real estate in an eligible rural or suburban area.
What about interest-only loans?
As the name suggests, interest-only mortgages allow you to allocate your monthly payment toward your loan's interest only for the first five or 10 years of your term.
They offer smaller payments than a traditional mortgage, but those payments won't reduce your loan's principal. Many interest-only loans also require a large "balloon" payment at the end of your interest-only term and refinancing to pay off what remains. Despite this, they can be an option for properties you don't intend to own long.
What fees will I pay on a mortgage?
Fees vary by bank and loan, but common fees come down to establishing your risk as a borrower, your potential property's value and the costs of transferring ownership of your new home. Your lender may also pass along attorney, postal and other administrative fees.
| | | |
| --- | --- | --- |
| Credit report fee | $30–$40 | Gives your potential lender an idea of their risk in taking you on as a borrower. |
| Appraisal fee | $300–$500 | Proves that your property is worth the sale price and protects the lender if it needs to sell your property to recoup costs. |
| Origination fee | 0.5%–1% of loan amount | Administrative fee for processing your loan application. |
| Title insurance fee | $1,000–$5,000 | Paid at closing, the lender's title insurance protects the lender, while the owner's title insurance protects you. |
| Title search fee | $75–$100 | Determines whether a seller has the right to sell a property to a buyer. |
| Survey fee | around $350 | Required in select states to ensure that property lines and boundaries are correct. |
| Closing fee | 2%–5% | Fee to the attorney or company handling your closing. |
| Private mortgage insurance | 0.3%–1.2% of loan | Kicks in as a monthly payment if you put down less than 20% of your purchase price. |
| Inspection fees | $200–$400 | Uncovers any nasty hidden surprises within your new home. |
| Homeowners insurance | $300–$3,000, yearly | Required for mortgages as part of your monthly payment or paid separately with proof you're covered. |
| Points | 1% of the loan | Optional cost that reduces your interest rate, saving you money on your monthly payments. |
The mortgage process
While other factors might affect the mortgage process, such as the type of loan, these are generally the steps borrowers take when buying a home:
Find a lender. Shop around until you find a lender and loan you're comfortable with.
Apply for your loan. Provide the required information for a lender to assess your risk, and wait for a loan officer to review your details. An underwriter reviews your application and credit report.
Schedule an appraisal. Your house is appraised and inspected to ensure it meets your bank or financial institution's standards for lending.
Review your loan estimate. Carefully consider the details in your estimate before signing for approval.
Close on your house. Before your closing meeting, you'll receive a closing disclosure that lists the fees and costs you'll pay. Sign your documents — and get the keys to your new home.
Bottom line
Buying a house is among the biggest — and most exciting — investments most of us will make. Set yourself up for long-term success by narrowing down the type of mortgage that fits your needs, budget and property. A strong rate and term can provide peace of mind and save you thousands over the life of your mortgage.
Frequently asked questions
Read more on this topic