Finder makes money from featured partners, but editorial opinions are our own.

Advertiser disclosure
Top U.S. vacation spots ranked by investment yield
How valuable is it to invest in these popular locations?
If you're fed up with lackluster hotels or the motel hells of the world and want a place to call home in your favorite vacation spot, value is everything. No one ever said you couldn't be financially shrewd on holiday. When TripAdvisor released its Top US Destinations earlier this year, we dug into these popular locations to find out how valuable they really are to invest in.
With Zillow's database in hand, the team calculated property yields from the top 10 destinations on the list by analyzing the average costs of both rent and purchase prices. We then re-ranked the top 10 in order of yield with a higher percentage earning a higher rank on the list.
Let's take a closer look
Our research found that out of the Top 10, Chicago, which ranked 7th on the list, came out as best value to invest in. Next on the list was Orlando, followed by Key West, Las Vegas, and San Diego.
It seems that focusing your attention on the key attractors, like Maui, may actually cost you more in the long run, despite being voted the top destination. In fact, it dropped to 8th place when return on investment was considered, with a yield of 4.25%, more than half as much as Chicago, which flaunts a yield of 8.66%.
The most popular destination for holiday makers, New York, dropped five places when investment value was factored in, while the third most popular, the Island of Hawaii, fell four places.
Check out our list below of these top 10 hot spots to help you pick an investment winner. When considering your options, take the time to inspect properties and determine the investment and work needed. Is it move-in ready? Or will you have to invest in the property further? Don't be afraid to seek additional financial help if needed, and never underestimate the importance of inspecting properties in the flesh. After all, it's an investment. Why not make it worth your while?
| Best investment value | Top 10 vacation destinations | Destination | Median monthly rent | Median sales value | Yield |
| --- | --- | --- | --- | --- | --- |
| 1 | 7 | Chicago, IL | $1,867 | $258,785 | 8.66% |
| 2 | 6 | Orlando, FL | $1,451 | $214,563 | 8.12% |
| 3 | 10 | Key West, FL | $3,186 | $527,509 | 7.25% |
| 4 | 5 | Las Vegas, NV | $1,227 | $222,114 | 6.63% |
| 5 | 8 | San Diego, CA | $2,995 | $646,977 | 5.56% |
| 6 | 1 | New York*, NY | $3,000 | $657,900 | 5.47% |
| 7 | 3 | Island of Hawaii, HI | $1,477 | $389,714 | 4.55% |
| 8 | 2 | Maui, HI | $2,085 | $576,691 | 4.34% |
| 9 | 4 | Oahu, HI | $2,493 | $704,611 | 4.25% |
| 10 | 9 | San Francisco, CA | $4,369 | $1,239,127 | 4.23% |
Source: finder.com, Zillow data April 2017 *data for New York Metro
Where to get the most bang for your buck
1. Chicago, Illinois
Dubbed "The Second City", this teeming metropolis has the highest return on investment at a healthy 8.66%. This is due in large part to the city's third most inexpensive median home value of $258,785 and a median monthly rent of $1,867. When visiting Chicago's famous cuisine or alluring views of Lake Michigan, investors may think a second home here is a no-brainer.
2. Orlando, Florida
Not only does Orlando boast the nickname "The Theme Park Capital of the World", it also offers the cheapest median home value on the list at $214,563. Coupled with a median monthly rent of $1,451, Orlando's real estate investment yield falls just below Chicago's at 8.12%. Famous for Disney World as well as an abundance of other exciting activities, Orlando is prime real estate for investors.
3. Key West, Florida
If you fully subscribe to the notion that life is a beach, why not live on one? A summer home on this island paradise comes with a median home value of $527,509 and a median monthly rent of $3,186. In all, the investment yield works out to 7.25%. Tenants can find the perfect balance between relaxation and play on the southernmost tip of the U.S.
4. Las Vegas, Nevada
It's ironic that in a city where you can lose it all in a day, real estate is a perfectly safe investment. Coming in with a median home value of $222,114 and the least expensive median monthly rent of any destination on the list at $1,227, Sin City has earned itself a 6.63% yield. Just be wary of the casinos!
5. San Diego, California
If year-round perfect weather is what you desire, San Diego is the ideal city. This Southern California city is an attractive option for investors. The median home value sits at $646,977, while the median monthly rent comes in at $2,995, earning a yield of 5.56%. Whether you're a beach fanatic or outdoorsman, San Diego is a great place to invest.
6. New York, New York
While TripAdvisor named NYC its top destination, The Big Apple came in at sixth when comparing investment yield. Due to its median home value of $657,900 and a median monthly rent of $3,000, investors will be looking at a comparably smaller 5.47% yield. Despite a lower return, tenants still flock to New York for its world famous attractions.
7. Island of Hawaii, Hawaii
The Big Island dropped four places when investment value was calculated, but don't tell that to the droves of tourists who flock there each year for the tropical weather, diverse culture, and world class beaches. The largest island in the state of Hawaii has a median home value of $389,714 and a median monthly rent of $1,477. Investors can expect a yield of 4.55% if the Aloha State feels right for them.
8. Maui, Hawaii
Tourists just love Hawaii. The second Hawaiian installment on the list, Maui is famous for its nature reserves, volcano, and of course its beaches. Maui unfortunately fell six places when investment yield was added to the equation. Investors will gain a 4.34% yield due to a median home value of $576,691 and a median monthly rent of $2,085.
9. Oahu, Hawaii
The last Hawaiian destination on the list, Oahu ranks as having the lowest investment yield. Investors will be looking at a 4.25% yield based on a median home value of $704,611 and a median monthly rent of $2,493. Oahu is home to Hawaii's largest city Honolulu and is teeming with attractions, monuments, and nightlife.
10. San Francisco, California
The lowest investment yield comes from the city with the highest median home value of $1,239,127 and most expensive median monthly rent of $4,369. At a 4.23% investment yield, San Francisco may deliver the lowest return on investment, but with so many attractions including the Golden Gate Bridge, Embarcadero, and Lombard Street, as well as a bustling cultural vibe, San Francisco is always a great city to visit.
Choosing the best place for you
Keep in mind that the data does not calculate the interest rate that you will be borrowing at to buy your dream vacation home. An investment property will have a higher interest rate and require a large down payment.
Once you've made your purchase, you'll be looking to get the word out. TripAdvisor Vacation Rentals is an option which will advertise your property on the world's largest travel site, putting your place in front of millions of people seeking their perfect home away from home. They even suggest the best upgrades to maximize your earning potential. Make sure you compare the personal loans for home improvement to to find the best option for you.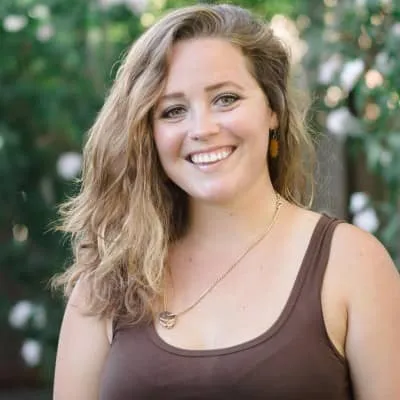 For all media inquiries, please contact:
Chelsea Gregori, Public Relations Specialist