5 must-read VA home loan tips from the experts
Learn what to do if you are denied and see the data on VA loan denials so that you're prepared when you apply.
Purchasing a home using your VA loan benefits can help reduce some of the anxiety that can come with being a first-time homebuyer. To help borrowers understand why their VA loan might be approved or denied — and to help make the process as smooth and exciting as possible — we spoke with industry experts to get their best VA home loan tips.
1. Choose VA when it's the right option
"The VA loan is normally the best option due to lower interest rates, flexible credit scores, and no down payment options. However, a conventional loan might be more advantageous if the veteran would need to pay the VA Funding Fee and the interest rates are comparable. An FHA loan would only make sense in rare circumstances where the underwriting process allows for an approval where VA underwriting guidelines do not. FHA loans don't count child care into the underwriting equation where VA loans do. That might change the debt-to-income calculation in a negative direction."
– Troy Reichert, owner of Reichert Mortgage Team, veteran-owned and operated mortgage broker in Colorado Springs.
2. Choose your lender wisely
"Experience and honesty are the main selling points to consider, in my opinion. There are plenty of unscrupulous VA lenders out there that staff inexperienced loan officers that are sales people, not experts in their field. Some of these companies actually pretend they are part of the VA. Go local and make sure you are working with someone you trust and that knows what they are doing."
– D. Shane Whitteker, Owner and chief broker, Principle Home Mortgage
3. Monitor your credit and more
"Monitor your credit, make sure items are not late, and make sure you have your DD214 handy, and get pre-approved first before looking to get a home. If the VET is 100% disabled, certain lenders may qualify the client without property taxes included which can increase how much house a Vet can buy by 10s of Thousands more."
– Brian Reese, vet and author of the new book YOU DESERVE IT: The Definitive Guide to Getting the Veteran Benefits You've Earned
4. Consider current and future expenses
"The number one recommendation I tell my clients is to think about their current and future expenses and income. Be aware of the VA Funding Fee cost, and if you're PCSing, keep your income, tax info., and other personal information at easy access. Depending on what stage of life a veteran is in, from newly transitioned to full retirement, there are often additional considerations to factor in when it comes to planning for a financial future. Are you going back to school? Are you starting a part-time or full-time job? Once you figure out these expenses/income, factor in how much money you might receive from the military. I always remind veteran borrowers to remember they no longer will receive their normal housing allowances. Buying a home sometimes takes time, and it's important to remember this when searching for a new residence. Sometimes it's best to rent for a while and save up before purchasing a home. If your credit score isn't the greatest, it might be worth spending some time to focus on improving their finances."
– Brandy A. Schroeder (NMLS# 1786267), Military Mortgage Advisor with the Fayetteville, NC Branch, AAFMAA Mortgage Services LLC
5. If you're denied, understand what led to that decision
"Address what issue led to the denial. Sometimes it could be that your credit score is way too low or a large amount of debt. It is required by law for the lender to provide you with a written document stating why you were denied the loan.
However, just because one lender denies you doesn't mean that all of them will. If you don't plan to return to the lender who denied you, then you can always go to another lender or simply shop around."
– Michael Branson, CEO of All Reverse Mortgage, Inc
VA loan denial stats
A new home isn't always the reason a borrower is seeking a VA loan. Some borrowers are looking to fund home improvements or refinance. Credit history came in as the number one reason for VA loan denial. There were approximately 31.7% of denied VA loans due to credit history according to 2019 HMDA data. Meanwhile, mortgage insurance being denied was the last reason at .10% of VA loans being denied for this reason.
| Denial reasons | % of denied loans |
| --- | --- |
| Credit history | 31.66% |
| Credit application incomplete | 19.79% |
| Other | 18.15% |
| Debt-to-income ratio | 17.38% |
| Collateral | 15.12% |
| Unverifiable information | 3.31% |
| Insufficient cash (downpayment, closing costs) | 2.52% |
| Employment history | 2.41% |
| Not applicable | 0.15% |
| Mortgage insurance denied | 0.10% |
Note: Sums to more than 100% as multiple denial reasons could be selected for each loan.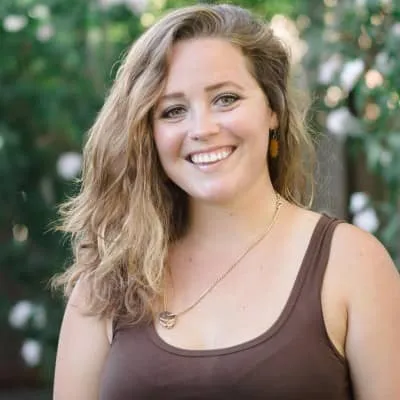 For all media inquiries, please contact:
Chelsea Wells-Barrett, PR, Media Relations and Communications