Finder makes money from featured partners, but editorial opinions are our own.

Advertiser disclosure
Life insurance stats 2023
Understanding the ins and outs of life insurance through the numbers.
Every year, Life Happens and LIMRA — a not-for-profit research company — team up for the Insurance Barometer Study. The study tracks the trends, attitudes and buying behaviors of Americans, and it's a goldmine of information for the life insurance industry. We've sifted through the study to highlight key stats and facts about life insurance — who buys it, why they buy it and what they buy.
Everything you need to know about life insurance in the US
Sources:
https://lifehappenspro.org/barometer *
www.iii.org/fact-statistic/facts-statistics-life-insurance **
Everything you need to know about life insurance in the US
57% of Americans have life insurance.
Within this group, 69% own an individual life insurance policy, while 51% have group life insurance — which is usually offered by employers. Group life insurance tends to be pretty basic, and it's rarely portable.
Term life insurance is still the most common type of coverage.
Let's talk specifics. Of those who purchased a policy, 71% chose term life, and another 44% bought permanent policies. Thanks to these numbers, we know that more households are laddering life insurance policies.
The popularity of whole life insurance is declining.
When it comes to permanent policies, whole life insurance has always been the most popular — until now. In 2019, the number of people buying whole life insurance dropped by 27%. On the other hand, variable life insurance jumped up 22 points, and universal life policies spiked by 6%.
The major reasons for buying life insurance are as selfless as ever.
Most Americans are thinking of their families' financial futures when they purchase a policy. They want their policies to kick in to replace their income and cover their funeral and burial expenses, as well as help to pay off any debt (like a mortgage).
This year, more people are using their policies for business purposes, or to pay estate taxes and take care of college tuition.
Over half the population thinks life insurance is more expensive than it is.
Most consumers believe term life insurance costs three times more than it actually does. Interestingly, millenials are more likely to overestimate the price of a policy over Baby Boomers or Gen X.
Nearly a quarter of Americans seriously shopped for life insurance in the past two years.
17 million households (or 13%) shopped for an individual life insurance policy over a 24-month period, and 13 million (10%) got at least one quote. But only 8 million (6%) purchased coverage.
Almost half of Americans are interested in no-exam policies.
47% of Americans find life insurance policies with a simplified underwriting approach more appealing than traditional, fully underwritten policies. If we're talking numbers, this means 117 million people are likely to buy a simplified policy.
The major reason? It's "fast and easy." Many consumers believe no-exam policies are objective, while others want to avoid doctors, medical exams, and face-to-face conversations.
1 in 5 Americans are interested in combination life insurance policies.
These policies combine long-term care insurance with a form of permanent life insurance, such as whole life. By "ordering the combo," consumers can rest easy knowing they can benefit from their life insurance policies during their lifetime, and relieve the burden on their families if they do need long-term care.
For many people, anxiety over the cost of long-term care (and the potential for it to eat through their savings) is the main driver to buy combination life insurance.
Combination policies are typically cheaper than buying two separate policies, and consumers appreciate that, too.
Living benefits are a plus in the eyes of policyholders.
At least half the population are interested in policies with added value. In particular, millenials are drawn to critical illness and long-term care features.
Policyholders prefer rewards in the form of discounted premiums.
If given the choice, 53% of Americans would choose reduced premiums over cash value bonuses. This applies to permanent life insurance policies that have living benefits.
Now more than ever, people are keen to avoid aggressive salespeople.
In 2019, there was a spike in shoppers who were turned off by pushy sales tactics.
More interesting facts about life insurance
The US wrote $181,687,589 in life insurance premiums last year.
American life insurance companies wrote over $181 billion in premiums in 2018, according to the Insurance Information Institute. To put this into context, you could buy a Major League baseball team for roughly $1 billion.
781 companies across the country sell life insurance.
The US has the largest life insurance market in the world, followed by Japan and China.
Source: www.iii.org/fact-statistic/facts-statistics-life-insurance
Bottom line
Over half of Americans have some form of life insurance, and their buying behavior shifts as their needs change and they learn more about coverage. If you're ready to explore your options, you can compare life insurance providers and policies.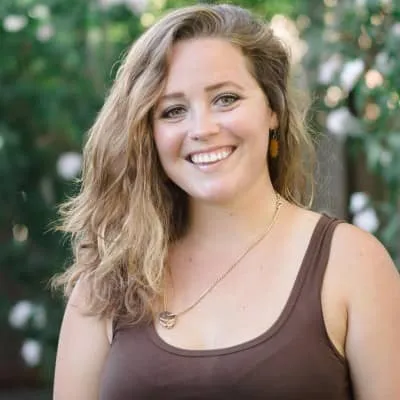 For all media inquiries, please contact:
Chelsea Gregori, Public Relations Specialist