Finder makes money from featured partners, but editorial opinions are our own.

Advertiser disclosure
Sexually transmitted debt
America's almost trillion dollar debt problem.
When you start dating someone, the number of people your partner has slept with is not the only number you should be worried about.
Sexually transmitted debt is an increasing problem for many Americans, with 1 in 6 contracting it from their partners, according to the latest findings from finder.com.
Our recent study revealed that approximately 15.7% of the adult population — or some 39.8 million Americans — has some form of sexually transmitted debt. To put that number into perspective, the most pervasive of all reportable STDs is chlamydia, affecting roughly 1.5 million Americans, according to CDC data. That means debt is by far the most prevalent sexually transmitted "disease" in America.
What's the total of this sexually transmitted debt?
"For people who took on a partner's debt, the numbers shake out to an average of $23,238 in debt contracted as a result of a romantic relationship. Staying with our subtle (wink!) analogy, sexually transmitted infections account for roughly $16 billion in health care costs annually, whereas American adults share a ludicrous $921 billion in accrued debt from those who don't practice safe spending.
The ties that bind: 33% of Americans say "I do" to debt
As it stands, the most common way to catch somebody else's debt is to marry them. Of those surveyed who took on debt, 33% say they took on their partner's debt at the wedding altar, closely followed by those who say purchases were made in their name (31%) or through a joint account (21%).
Plastic is king
The most common type of debt we take on from our partners is the trusty credit card, with 50% of respondents saying they paid off their partner's credit cards. Auto loans (24%) and student loans (20%) aren't far behind. Other debts incurred included borrowing medical bills, personal loans and money owed to friends and family.
House of the rising debt
While only about 14% of Americans took on their partner's mortgages, it's unsurprisingly the largest figure transmitted from one partner to the other — and by a decent margin: $68,447 on average. That amount drops for the next expensive on our list, auto loans at $49,342, followed by home equity loans at $46,300.
Generations of debt
Infection through matrimony is the No. 1 way to transmit debt across the generations, with roughly 29% of Gen Ys, 34% of Gen Xers and 35% of baby boomers saying they took on a partner's or ex-partner's IOUs after saying "I do."
Then there's the other side of marriage: divorce. Debt divvied up in divorce settlements affected roughly 9% of Gen Ys, 21% of Gen Xers and 27% of boomers. (Hang in there Boomers!)
Men and women: Who's infecting whom?
Overall women were more likely to take on their partner's debt, with roughly 53% accepting their significant other's debt versus 47% of men. However, the amount of debt women are taking on is roughly half of what men are, with the average man assuming roughly $31,740 of debt versus the average woman who is taking on $15,681 of debt.
While women are more likely than men to contract debt due to purchases made in their name — roughly 36% of women versus 26% of men — men are more likely than women to take on debt due to marriage: 34% of men compared with 32% of women.
Interestingly, we see the overall gender gap reflected in our findings, with women more likely to take on their partner's debt in four out of seven scenarios.
An ounce of protection is worth a pound of cure
Like with any other STD, the best way to protect yourself against transmitted debt is to start an open conversation with your partner:
Have "the talk." Crucial to any good relationship is talking honestly about your finances. Get an idea of the types of debt your partner carries for insight into how fiscally responsible they are. Many of us still have student loans to pay off, but an aging personal loan for a jet-ski bought a decade ago could be a red flag.
Use protection for plastic. There's no condom equivalent for debt. Still, you can get control of your finances and protect yourself from credit card debt with responsible spending.
Drastic measures include cutting up your cards or freezing them in ice. Or take only cash to avoid the temptation to swipe at 2 a.m. on a Friday night.
Develop a treatment plan. Your or your partner's debt isn't a terminal illness. Your first step toward a cure is working out together how to do away with the debt. Consider tactics to pay it off quickly or over time.
Ask the experts…
Rachel Sussman
Therapist/Relationship Expert
One of the most important ingredients in any healthy relationship is honesty. If you are beginning to date someone and you are falling for them and see a future with them, it's best to come forward earlier rather than later and be truthful. My suggestion is that you explain to your partner that you have an issue with debt. Tell him/her how it happened, and more importantly, tell him/her what you learned from the experience and what you are doing to handle the issue. To err is human. We all have a past and we've all made mistakes.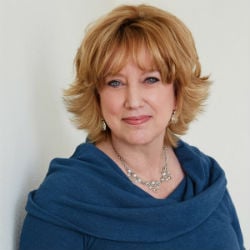 Kelly Chisholm
Board Certified Relationship/Divorce Coach
That they shouldn't do it [take on a partner's debt], if at all possible! There is no real reason that I can see to do this- and when I have seen it happen, it results in resentment, frustration, and often the demise of the relationship. Credit, debt and spending are very personal things, and should only be mixed after careful and deliberate communications.
Again, resentment, anger, overwhelm, frustration and in the end, a high possibility of loss of respect for the partner [impacts of taking on a partner's debt]. Finances are the number one cause of break up and divorce, because of the emotions surrounding them. Taking on your partner's debt is a fast road to break up.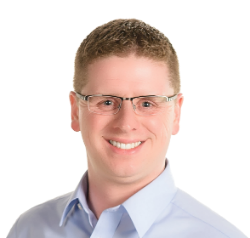 Derek Hagen, CRP, CFA
Behavioral Financial Planner
If one partner has debt and the other does not, it's important to make sure each partner understands both their own money history and their partner's money history. This may help give insight into why the debt is there to begin with. For example, is the debt for college or is it credit card debt? This could be a clue to the spending habits of the partner with debt. Similarly, did the debt-free partner pay off debt in the past or has he or she always been debt free? This will help both partners understand the debt-free partner's comfort level with debt. Getting on the same page and coming up with a plan to tackle the debt is key.
Leslie H. Tanye, Esq.
Debt resolution attorney
Founder, Tayne Law Group, P.C.
People need to know that taking on their partner's debt is emotional. You go through a lot of feelings and that those feelings need to be looked at, so they don't interfere with the relationship. In my practice, I see many people who have taken on a partner or even now an ex-partners debt with regret, shame, and anger. Knowing what you're getting into is key and having a plan to pay it off is important.
Don't Be Afraid to Say No: You are not selfish if you decide not to take on your partner's debt. Each circumstance is different, but in reality, you are not responsible for helping every person in your life. Sometimes you simply can't or don't feel it's a wise use of your money for many reasons. If you truly don't feel comfortable helping them out, tell them the truth.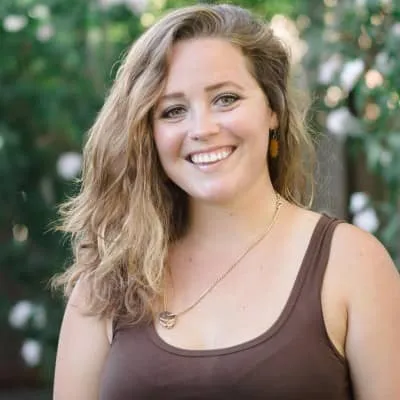 For all media inquiries, please contact:
Chelsea Gregori, Public Relations Specialist