Finder makes money from featured partners, but editorial opinions are our own.

Advertiser disclosure
Americans are financing $16.16 billion for home renovations — and not just on plastic
But how are we borrowing? And how much are we paying in interest?
What with so many of today's reality shows focused on home improvement, it's easy to wonder how a renovation might upgrade your own living space. But not all of us have the financial means to make the dream of a polished home a reality.
Instead, many Americans are turning to loans and alternative financing to improve their homes through remodels and upgrades. In the past year alone, 5.41 million adults sought outside help to improve their home's value and appearance, borrowing an average $2,990 through friends and family, credit cards, payday loans, peer-to-peer lending and even personal loans.
Finder.com assessed the popularity of five top financing options to calculate the true cost of borrowing to pay for a home renovation.
How are Americans borrowing for home renovations?
A survey commissioned by finder.com and conducted by global researcher provider Pureprofile discovered that of Americans who say they've borrowed for home improvements, 46.3% did so using a credit card.
Paying with plastic was followed by personal loans (25.9%), borrowing from friends and family (16.7%), peer-to-peer lending (7.4%) and short-term loans (3.7%).
Interestingly, while 7.4% of adults say they've turned to peer-to-peer lending for home renovations, we're less inclined to consider P2P to fund other life events. For instance, only 0.8% of those surveyed have sought a peer-to-peer loan to pay for a vacation.
Which financing option is cheapest for a home upgrade or remodel?
We took a closer look at the five financing options arising from our survey — credit cards, personal loans, borrowing from loved ones, P2P lending and short-term loans — to learn which might be more affordable at the end of the day. After all, it's not just the base amount or principal we end up borrowing when taking on a loan. There's also the interest that comes with most financing.
For our analysis, we assumed that borrowers repay their loans within a specified average loan term that ultimately depends on the specific financing option. We also incorporated an average interest rate for that financial product.
Through our analysis, we found that those paying for renovations with credit cards paid an additional $297.27 on average in interest, as opposed to other options that carried higher interest rates. We calculated this amount using an average 18.62% interest rate over a repayment period of 13 months.
What's the takeaway?
With so many ways to pay for upgrading and renovating our homes, what's best comes down to how much you're looking to borrow and the loan terms and interest rates you're ultimately eligible for.
For lower interest rates and longer repayment periods, you might consider a 24-month personal loan at 10.57% interest — the national average interest rate for loans. Taking on such a personal loan for the average $2,990 Americans borrow for home renovations, you'd end up paying $312.72 in interest over the life of the loan.
Peer-to-peer lending repayment terms average an even longer 38 months, though with a slightly higher 18.01% interest rate, which results in more than $800 paid on top of the initial $2,990.
Payday loans are also an option. But most require full repayment in two weeks, which means you'd have to have a lot of what you borrow in savings already to meet the short repayment terms.
| Method | Average interest rate | Average term | Principal borrowed | Total interest over life of loan |
| --- | --- | --- | --- | --- |
| Credit card | 18.62% | 13 months | $2,990 | $297.27 |
| Personal loan | 10.57% | 24 months | $2,990 | $312.72 |
| Short-term loan | 400% | 2 weeks | $2,990 | $54.54 |
| Peer-to-peer loan | 18.01% | 38 months | $2,990 | $802.82 |
Home renovation apps
In need of some inspiration for your kitchen remodel? Looking to compare contractors to find the best one for your project? We rounded up some of the coolest apps out there to help you design the home of your dreams.
Brand
Features
Houzz

Get inspiration for your next home renovation project by browsing photos of homes that you can sort by style, location or room.
Shop for home decor and read verified product reviews, plus get access to flash sales to save up to 75% off.
Use the View in My Room 3D feature to view how products would look in your space.
Find and hire home improvement professionals for your upcoming project, including architects, contractors, interior designers and more.
Watch Houzz TV for inspiring home tours, remodeling how-to videos, organizational tips and more.
Collaborate and get feedback on your projects and ideas from the Houzz community.
Available for free on iOS and Android devices.

Hutch

Take a survey to get matched with home decor that fits your personal style and budget.
Browse a curated catalog of furniture, lighting, wall art and more to find the perfect pieces to complete your space.
Use the app's 3D visualizer to see exactly how the products you like would look in your home.
Get product reviews from around the web without ever having to leave the app.
Buy items from different brands in one simple checkout, plus enjoy free shipping and returns.
Available for free on iOS and Android devices.

HomeZada

Create an inventory of everything in your home and upload photos for insurance, maintenance, remodeling and financial purposes.
Keep a digital record of mortgage, insurance, tax and other important documents all in one place.
Manage your home renovation projects by tracking your budget, costs, shopping research and more.
Get automated home maintenance alerts to remind you of important seasonal checklists to keep your home safe.
Available for free on iOS and Android devices.

Smith: Home Remodel

Compare and price shop local contractors to find the perfect one for your home project.
Get matched with up to four professionals within 24 hours, including plumbers, electricians, roofers, landscapers and more.
Read reviews of each professional before you hire them to find the best one for the job.
Available for free on iOS and Android devices.
Ask the experts…
Dustin Heiner
Founder of
Surprisingly, even though you are spending money on renovations, you can actually be making money while you are doing it. Think of things that buyers like and focus on appealing to their interests. The kitchen is where everyone spends the most time, especially those who do cooking. It is a place that most buyers walk through first and will usually know if they like the house or not if they like the kitchen or not. If you want to sell a house fast, make the kitchen and the bathrooms look great for the new buyer.
Make the physical home be the centerpiece people see when they drive up to the property. People walk past front yards and live in homes. Your goal is to make the front yard draw the buyers' eyes toward the house passed the yard instead of away from the house because of the yard. Dirty walls in a home make people feel uneasy, dirty, or icky. A fresh coat of neutral color paint will go a long way to making a home buyer or renter feel more at home in your place. As you consider what renovations to do in your property, make sure you keep in mind what other people would like in the future. If you ever sell or rent out your home, you want the property to be appealing to as many people as possible.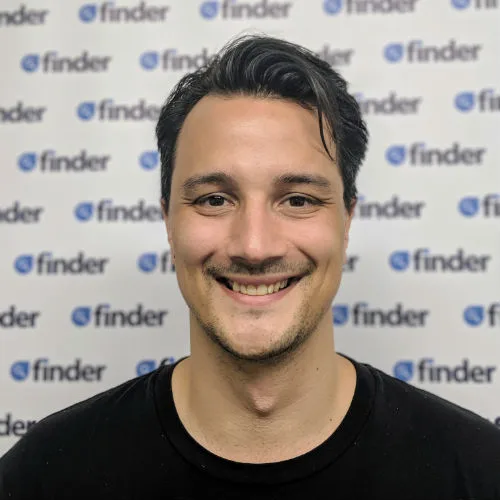 For all media inquiries, please contact:
Richard Laycock, Senior content manager & insights editor