Finder makes money from featured partners, but editorial opinions are our own.

Advertiser disclosure
More than half of Americans struggling to buy groceries due to COVID-19
Panic-buying is making it especially hard for seniors to buy sanitizers and soap.
With queues around the block at supermarkets around the country, it comes as little surprise that many Americans are struggling to shop for groceries. It's become so bad that some 56% of American adults — roughly 142.7 million people — report struggling to buy common grocery items this month, according to survey data compiled by Finder.
Items most scarce are hand sanitizer or soap, with roughly 32.48% of American adults (about 82.9 million people) saying they're unable to source these necessities. Aptly at No. 2 is toilet paper, with 32.17% of American unable to buy their two-ply. Other items Americans are struggling to buy include fresh food at 16.65%, dry food at 15.02% and toiletries at 13.53%
Women find it harder than men to buy essential items
Women are finding it hard to stock up on items for COVID-19, with 60.77% of women saying they're unable to purchase the above household items versus 49.93% of men. All this amounts to 16.1 million more women than men who are unable to purchase items they need.
The No. 1 item women struggle to buy is hand sanitizer or soap, with 60.48% of women able to track down this essential product — about 47.6 million American women.
Top of the problem products for men is toilet paper, with about 36.6 million American men — some 58.38% of adult men — unable to buy tushy or facial tissues.
Shortages affecting both young and old
Panic-buyers snapping up toilet paper and hand sanitizer across the nation affects both young and old Americans. However, the impact is felt differently across the generations.
For instance, those ages 65 and older struggle to track down hand sanitizer and soap, with 64.60% saying they're unable to find a source.
At the other end of the age spectrum are those ages 18 to 24 who are finding it particularly difficult to buy the No. 1 bathroom essential, with 68.27% saying they struggle mightily to find toilet rolls.
The South has the least issue with item shortages
It appears that the further south you are, the better you can find life's necessities. Southern states fare the best when it comes to finding items, with only 52.50% saying they struggled to find grocery essentials. Jump to the West, and a large chunk of its residents are struggling, with 58.01% unable to find household staples.
As far as specific shortages by region, Americans in the Northeast struggle most with sourcing fresh food and hand sanitizer or soap is the hardest to come by in the South. Those in the West strike out when looking for toilet paper, dry food and other toiletries.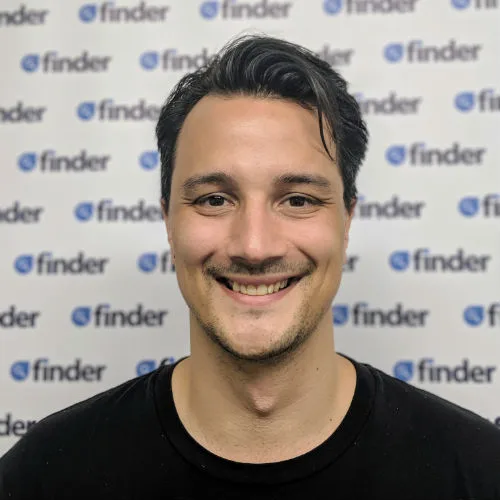 For all media inquiries, please contact:
Richard Laycock, Senior content manager & insights editor