Finder is committed to editorial independence. While we receive compensation when you click links to partners, they do not influence our content.
Compare personal loans online
Personal loan options for every age and credit type.
Editor's choice: Credible personal loans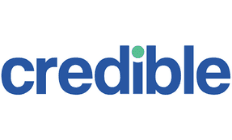 Loan range: $1,000 to $100,000
Personalized rates in minutes
Funds as soon as 1 day
See your rate
Compare personal loan options
Take control of your finances with a personal loan to cover a large expense, renovate your home, consolidate debt, and more. But before you get started, hone up on the borrowing process to ensure you find the best deal available to you.
Compare
up to 4

providers
Some of the top lenders we review
Find a lender in our directory of 120+ reviews
WATCH: Is now a good time to take out a personal loan?
Watch our short video where we sit down with OneMain Financial to discuss how a personal loan may be able to ease your financial burden during the COVID-19 pandemic. Learn how to decide if a personal loan is right for you.
Top personal loan guides
More of Finder's top guides & reviews
What rates can I expect on a personal loan?
Personal loan rates can range from 4% to 36% and the average personal loan APR is around 9.5%, according to a 2019 Experian study.
The rate you get depends on the following factors:
Credit score. You need near-perfect credit to qualify for the lowest advertised rate.
Income. Lenders will likely check if you have enough regular cash flow to easily afford monthly repayments.
Debts. The lowest rates go to borrowers with a debt-to-income ratio (DTI) below 20%. Use our calculator to find out what your DTI is.
Collateral. Securing your loan makes it less risky to the lender and gets you lower rates.
Loan amount and term. Some lenders — especially credit unions — offer different rates depending on how much you want to borrow and how long you need to repay.
Your loan cost depends on the loan term and your rate. You can figure out the monthly cost of a loan by using our payment calculator.
What goes into a personal loan APR?
Most lenders' annual percentage rate (APR) tells you how much you'll pay in interest and fees over one year. This makes it the easiest way to compare the cost of loans with the same term.
It often includes an origination fee, which lenders charge after you sign your loan contract. But it doesn't include penalties like late fees, nonsufficient funds (NSF) fees or prepayment penalties.
How to apply for a personal loan
Where can I get a personal loan?
You have a variety of personal loan providers to pick from. However, you'll typically more loan options if you have stronger credit. Depending on the type of provider you choose, you can apply for a personal loan in person, online or over the phone.
5 best places to get a personal loan
What are the requirements for a personal loan?
There's a personal loan for almost any type of borrower. But you have to meet the following criteria to qualify with most lenders:
Good credit. The credit score cutoff is often around 670 — and usually higher if you want a low rate.
Steady income. You typically need to bring in at least $24,000 a year.
Employment. Some lenders will only work with borrowers who are employed full time.
Low debt-to-income (DTI) ratio. Most lenders require your monthly expenses to be no more than 43% of your monthly income, though the lower the better.
US citizen or resident. If you don't have a green card or citizenship, your options are limited to the few lenders that work with nonresidents.
Age of majority. In most states, you must be 18 to borrow. It's 19 in Alabama and Nebraska, and 21 in Mississippi.
Frequently asked questions about personal loans
Read more about personal loans with these answers to common questions.
Read more on this topic