Father's Day is almost here, but are dads getting stiffed on gifts in 2023? Well, less than half (42%) of American adults say they'll be buying a gift for dad this year, according to the latest research from Finder.
This is well below the 55% who said they planned to buy Mother's Day gifts. While 33% of respondents said they were buying gifts for both their parents, just 9% said they were shopping for just dad, while 22% said they were buying for just mom.
With 109 million adults saying they plan to buy a gift for Father's Day, at an average of $60, we're looking at a total spend of $7 billion on gifts for dad — about $4 billion less than the $11 billion spent on Mother's Day.
Men more likely to be buying dad a gift
Men are more likely to say they're buying a gift for Father's Day, with a combined 45% saying they're buying a gift compared to 40% of women. About 10% of women say they're buying a gift for just dad, slightly more than men at (8%).
Men ($100) will be spending twice as much as women ($50) on dad.
Two-thirds if Gen Z shopping for dad
Roughly 64% of Gen Z say they're buying a gift for Father's Day. About 10% of both Gen Z and Millennials said they're only buying Father's Day gifts in 2023.
Millennials will be spending the most on dad at $100, while all other generations plan to spend an average of $50.
No Father's Day shoppers
In the South, roughly 45% say they're buying Father's Day gifts, closely followed by the West (44%). However, the West is also home to those spending the most on dad, with an average of $83.50 spent on gifts.
Closing the gap between spending on Mother's and Father's Day
Maybe it's spending fatigue with Father's Day coming so quickly after Mother's Day (or maybe it's just that moms are worth more), but there is a way to close that 20% gulf between spending on mom and dad if we look ahead to Father's Day 2024.
Right now, there's a whole bunch of high-yield savings accounts offering between 4-5% APY. If you were to put $1,000 into an account earning 4.5% APY and contribute $122 each month, you'd earn about $75 in interest over the year. This means you could spend as much on dad as you are on mom just from the interest on your savings.
When is Father's Day?
If you're wondering when is Father's Day this year, it's pretty easy to remember, as Father's Day always falls on the third Sunday in June. Father's Day 2023 will be on Sunday, June 18, 2023.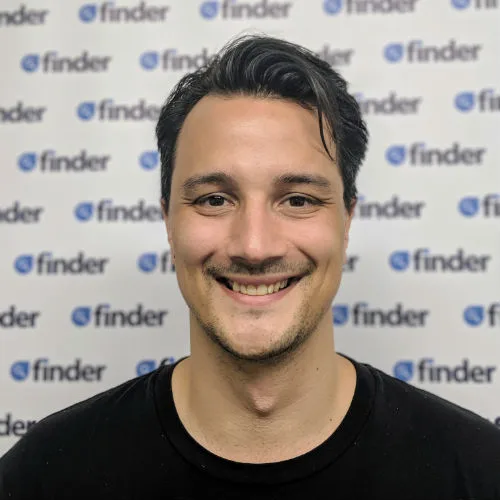 For all media inquiries, please contact:
Richard Laycock, Senior content manager & insights editor