Finder makes money from featured partners, but editorial opinions are our own.

Advertiser disclosure
15 best crypto wallets for 2023
Our picks for the best Bitcoin and other crypto wallets for price, features, security and more.
Kraken Cryptocurrency Exchange
Buy and trade 180+ cryptos.
Instant funding & advanced trading options.
Join 9M+ users around the world.
Go to site
Each month, we conduct an extensive review of Bitcoin and crypto wallets available in the US. To arrive at these picks, we've compared more than 50 wallets on features like security, usability, cost and supported coins.
This month we carefully considered recent news about an existing Trezor wallet vulnerability, and the ongoing backlash towards Ledger's private key recovery tool which has since been postponed.
Our picks are designed to help you choose the best wallet for your goals and holdings. Since some wallets are better at some things than others, it's common to use multiple wallets at once. For instance, you might use one wallet for staking and another for its Web3 features.
Regardless of what you choose, it's a good idea to pair any software wallet with a hardware wallet for added security.
Best crypto wallets for 2023
Disclaimer: This page is not financial advice or an endorsement of digital assets, providers or services. Digital assets are volatile and risky, and past performance is no guarantee of future results. Potential regulations or policies can affect their availability and services provided. Talk with a financial professional before making a decision. Finder or the author may own cryptocurrency discussed on this page.
1. Ledger Nano S Plus – Best wallet overall
2. Ledger Nano X – Best hardware wallet
3. Exodus – Best wallet for beginners
4. Ledger Nano S Plus – Best value crypto wallet
5. Atomic Wallet – Best desktop wallet
6. Trust Wallet – Best mobile wallet
7. Coinbase Wallet – Best exchange wallet
8. COLDCARD Mk4 – Best Bitcoin wallet
9. Coinomi – Best multi-crypto wallet
10. Trezor Model T – Best wallet for experienced users
11. Ledger Nano S Plus – Best wallet for staking
12. MetaMask – Best Web3 wallet
13. Crypto.com DeFi Wallet – Best wallet for DeFi
14. Ledger Stax – Best-designed crypto wallet
15. XDEFI Wallet – Best wallet for NFTs
Best Bitcoin wallets
With the notable exception of MetaMask, all of our best crypto wallet selections can also help you safely store your Bitcoin.
The following are some of our other picks for the best Bitcoin wallets in the US.
Wallet type
Asset support
Electrum Bitcoin Wallet
Hot
Bitcoin only
Sparrow Bitcoin Wallet
Hot
Bitcoin only
Wasabi Bitcoin Wallet
Hot
Bitcoin only
Mycelium Bitcoin Wallet
Hot
Bitcoin only
Blockstream Jade
Cold
Bitcoin only*

Blockstream Jade technically supports a handful of other assets that exist on Liquid Network – a Bitcoin Layer 2 network.
Ledger wallets (Ledger Stax, Ledger Nano X, Ledger Nano S Plus)
Cold
Multi-asset
Trezor wallets (Trezor Model T, Trezor Model One)
Cold
Multi-asset
SafePal S1
Cold
Multi-asset
When deciding which Bitcoin wallet is best for you, you have to first decide whether you'd like to use a hot or cold wallet.
Hot wallets are crypto wallets that remain connected to the internet and are therefore less secure than cold wallets, which are used to store assets offline. Hot wallets can be used in conjunction with a cold wallet like our pick for the Best Bitcoin wallet, the COLDCARD Mk4.
Why you can trust Finder's crypto experts
We're free
Our comparison tables are completely free to use. We link you directly to the platform's secure sign-up page and we'll never ask you for personal details. Better still, we regularly have exclusive offers that you won't find anywhere else.
We're experts
We've researched and rated dozens of exchanges as part of our
Finder Crypto Trading Platform Awards
. We've published hundreds of guides and our in-house experts are regularly called upon for commentary in Nasdaq and The Street.
We're independent
Unlike other crypto media, we're not owned by an exchange or investment firm. Our opinions are our own and we put our readers first to help you find the crypto trading product that's right for you.
We're here to help
We're a team of crypto nerds with extensive experience in investing, trading and decentralized finance but we also remember how it feels to be a beginner. We give you first-hand reviews of what it's like to use these products – without jargon.
Compare more crypto wallets in the US
What is a crypto wallet?
A cryptocurrency wallet is a software program that allows you to store, send and receive digital currencies.
Because cryptocurrency doesn't exist in any physical form, your wallet doesn't actually hold any of your coins – instead, all transactions are recorded and stored on the blockchain.
Some cryptocurrencies have their own official wallets, while other products allow you to store multiple currencies within the same wallet.
Bear in mind that different digital currencies have different address types and you're usually only able to send coins between like wallet addresses. This means you'll need to send Bitcoin to a Bitcoin wallet address, Ethereum to an Ethereum wallet address and so on.
How do cryptocurrency wallets work?
Instead of holding physical coins, a wallet has a public key and a private key.
Public key. This is a long sequence of letters and numbers that forms the wallet address. With this, people can send money to the wallet. It's similar to a bank account number in that it can only be used to send money into an account.
Private key. This is used to access the funds stored in the wallet. With this, people can control the funds tied to that wallet's address. It's a lot like your PIN number in that you should keep it 100% secret and secure. However, it's worth noting that not all wallets give you sole ownership of your private key, which essentially means that you don't have full control over your coins.
As well as storing your public and private keys, crypto wallets interface with the blockchains of various cryptos so that you can check your balance and send and receive funds.
Best non-custodial wallets
Types of cryptocurrency wallets
Now that you know how crypto wallets work, let's take a closer look at the different types of wallets available. Each has its own advantages and disadvantages in terms of security, ease of use, convenience and a range of other factors.
| | Hardware | Software | Exchange |
| --- | --- | --- | --- |
| Security | Excellent | Good | Poor |
| Usability | Easy, but more complex than software | Easy | Easy |
| Convenience | Can't access funds without the hardware device | Need access to the same device you set the wallet up on | Can access from any internet-connected device |
| Risks | Not having access to the device can be an issue if you need instant access | Vulnerable to malware, theft and hacking | Highly vulnerable to phishing and a popular target for hackers |
| Examples | Ledger Nano S Plus, Trezor One | MetaMask, Atomic Wallet | Binance, Kraken, Crypto.com |
| Cost | US$50-$300 | Free to download | Free to download |
How to choose the best crypto wallet
Now that you know all about the different types of wallets available, it's time to find a wallet that's right for you. To do that, you'll need to consider your needs and compare a range of wallets based on several key factors, including the following:
The type of wallet you want. This factor comes down to personal preference. If security is your number 1 priority, you'll probably want to compare hardware wallets. But if your main goal is being able to quickly and conveniently access your coins, a mobile or web wallet may be your preferred choice.
Ease of use. Sending, receiving and storing cryptocurrency can be complicated and confusing, particularly for beginners. It's essential that any wallet you choose suits your tech knowledge and level of crypto experience. So while crypto novices might focus on finding a wallet that is simple to set up and use, experienced holders might look for more advanced features including in-wallet exchange and multi-signature transactions.
Security features. Find out the security features of the wallet such as 2-factor authentication and multi-signature functionality. Will your private key be stored online or offline? Has the wallet ever suffered any security breaches?
Other features. Check what other features the wallet includes, such as the ability to exchange between currencies within your wallet or providing easy access to live fiat exchange rates or other market information.
Supported cryptocurrencies. Are you looking for a wallet that stores just 1 crypto, like Bitcoin, or are you in the market for a multi-currency wallet? Make sure the wallet you choose is compatible with the cryptocurrencies you need to store and remember that some coins and tokens can only be held in an official wallet.
The team behind the wallet. Next, see what sort of information you can find out about the people behind the wallet. How long have they been in business? What qualifications do they have? Are they continually working to upgrade and improve the wallet?
Cost. While most crypto wallets are free to use, choosing a hardware wallet means you'll have to be willing to part with some cash. Consider the upfront price and shipping costs when making your decision. Some wallets charge a fee for every transaction you make, so check the fine print.
Reputation. What level of community trust does the wallet have? Check out a range of independent online reviews to gauge how other users rate the wallet and whether they would recommend it.
Ask the experts: What are the most important features in a crypto wallet, besides security?
A wallet should have an intuitive and easy-to-use interface, making it accessible to both beginners and experienced users. The ability to store and manage a variety of cryptocurrencies is crucial, as the crypto market consists of numerous digital assets. A good wallet should provide a reliable backup and recovery system to protect against data loss or theft of the wallet's private keys. Access to transaction history and reporting features is essential for tracking your cryptocurrency holdings and activities.
Interoperability with web3-enabled sites is probably the most important feature after security for crypto wallets today. WalletConnect makes it possible to use a wide range of wallets to interact with web3 sites. Cross-chain compatibility and the ability to do swaps inside the wallet can also make life a lot easier.
The wallet should be easy to use and navigate. Users should be able to easily send, receive, and store their cryptocurrencies. The wallet should support the cryptocurrencies that users want to use. Multi-signature wallets require multiple signatures to authorize transactions. This makes them more secure than single-signature wallets.Cold storage wallets allow users to store their cryptocurrencies offline. This is the most secure way to store cryptocurrencies, as it protects them from hackers. Some crypto wallets offer additional features, such as staking, lending, and decentralized exchange (DEX) integration.

How to use a crypto wallet
You've chosen your wallet and completed the setup process. Now it's time to learn how to use it, so check out the step-by-step instructions below on what you'll need to do.
How to send cryptocurrency from your wallet
To send funds from your wallet, you'll need a wallet address (the recipient's public key). These addresses are given in 1 of 3 ways:
A long alphanumeric string (numbers and letters)
A QR code (for smartphone wallets)
A URL-like web link (clickable – opens your wallet automatically)
Once you have this address, you will need to do the following:
Log in to your wallet.
Click on "Send".
Enter the recipient's wallet address. Please note that you can generally only send and receive like coins. For example, you can only send Bitcoin to Bitcoin or Ethereum to Ethereum. You can't send Bitcoin to an Ethereum wallet address.
Specify the amount (and possibly the currency) you want to transfer.
Check any transaction fees that apply, making sure you have enough coins in your wallet to pay the fees.
Review the details of the transaction to make sure you've correctly entered all the information.
Click on "Send".
Please note that the exact process will vary depending on the type and brand of wallet you choose. Hardware wallet users will typically need to connect their wallet device, enter a PIN or password and manually verify the transaction on the device itself.
How to receive cryptocurrency in your wallet
Receiving coins is even easier than sending them. However, wallets vary greatly in the way this is done: some will provide you with a fixed public address, some will give you a new address for every transaction and others will provide a combination of the two.
Log in to your wallet.
Click on "Receive" link.
Copy the public wallet address provided.
Send your address to the person who will be sending you a payment.
Wait for the funds to arrive in your wallet.
Holding funds in your crypto wallet
If you want to hold onto your crypto, there's typically not much you need to do once the funds have arrived in your wallet. You can log in to your wallet whenever required to check your balances. Some currencies may allow you to earn interest on your coins by "staking" your holdings (you may need to follow specific instructions in your wallet to do this).
Other than that, the main thing you need to focus on is maintaining a high level of security at all times.
Learning to use a crypto wallet is an essential part of your journey, but many people find them difficult to use at first. Go slow, read plenty about how they work and remember that each blockchain is different. Test out transactions with small amounts to prevent big mistakes. If you've got a sizeable investment, consider using a hardware wallet for the best security.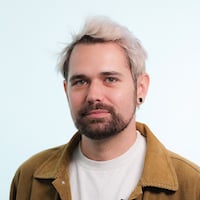 How to keep your crypto wallet safe
Wallet security is a crucial consideration for any crypto owner, so keep these tips in mind to ensure you keep your funds as safe as possible:
Research before you choose. Don't just choose the first crypto wallet you come across. Thoroughly research the security features and development team behind a range of wallets before making your final decision.
Enable 2-factor authentication. This is a simple security feature available on an increasing number of wallets. It's simple to use and provides an extra layer of protection for your wallet.
Pick your password carefully. Don't be lazy when choosing a password. Make sure all usernames, PINs and passwords related to your crypto wallet are as strong as possible.
Consider a multi-signature wallet. Multi-signature wallets require more than 1 private key to authorize a transaction, which means another user or users will need to sign each transaction before it can be sent. Though this means it'll take a little longer to send funds, you may find that the extra peace of mind is well worth the minor hassle.
Update your antivirus protection. Make sure your PC, laptop, smartphone or tablet has the latest antivirus and anti-malware software installed. Make sure to set up a secure firewall on your computer and that you never install software from companies you don't trust.
Update your wallet software. Take care to update your wallet software regularly so that you always have the latest security upgrades and protections installed.
Make a backup. Ensure that you have a wallet backup stored in a safe place so you can recover your crypto funds if something goes wrong, like if you lose your smartphone.
Check the address. When sending or receiving funds, make sure you're using the correct wallet address. Similarly, if using an online wallet, make sure it is secure (i.e. check that its URL starts with "https://")
Don't use public Wi-Fi. Never access your wallet over a public Wi-Fi network.
Split your holdings. Consider splitting your crypto coins up between online and offline storage. You can keep a small portion of your funds in online storage for quick and convenient access, and store the bulk of your holdings offline for extra security.
Private key protection. Remember – you can't access your coins without your private key, so don't disclose it to anyone. Check whether the wallet you choose allows you to retain full control of your private keys, or whether you'll have to surrender ownership to a third party such as an exchange.
Review: Billfodl & CRYPTOTAG recovery seed phrase backup devices
Bottom line
There's no such thing as a one size fits all "best crypto wallet." The right wallet for you will match your needs, so if security is your number 1 concern, you'll probably end up choosing a different wallet to someone who wants fast and easy access to their coins.
The key thing to remember is to do your research and compare a range of wallets first. Start with our range of crypto wallet reviews to get an idea of what's available and the key features you need to consider.
Summary: Best crypto wallets
Wallet name
Wallet type
Supported assets
Price (USD)
Ledger Nano S Plus Wallet


★★★★★

Hardware wallet
5,500+
Free download
Go to site
Ledger Nano X Wallet


★★★★★

Hardware wallet
5,500+
Free download
Go to site
Exodus Wallet


★★★★★

Mobile wallet, Desktop wallet, Web3 wallet
364+
Free download
Atomic Wallet


★★★★★

Mobile wallet, Desktop wallet
1,000+
Free download
Trust Wallet


★★★★★

Mobile wallet, Web browser wallet
9,000,000+
Free download
Coinbase Wallet


★★★★★

Mobile wallet, Desktop wallet, Web browser wallet
450,000+
Free download
COLDCARD Mk4


★★★★★

Hardware wallet
1+
Free download
Coinomi Wallet


★★★★★

Mobile wallet,Desktop wallet
1,770+
Free download
Trezor Model T Wallet


★★★★★

Hardware wallet
1,456+
Free download
Go to site
MetaMask Wallet


★★★★★

Mobile wallet, Web browser wallet
450,000+
Free download
Crypto.com DeFi Wallet


★★★★★

Mobile wallet, Desktop wallet, Web browser wallet
1,000+
Free download
Ledger Stax Wallet


★★★★★

Hardware wallet
5,500+
Free download
Go to site
XDEFI Wallet


★★★★★

Web browser wallet
10,000+
Free download
Crypto wallets market update: November 2023
Ledger 'Recover' launches. Ledger has finally launched its controversial recover service for the Nano X. It involves encrypting a seed phrase and breaking it up into three pieces, each held with a different third-party custodian: Ledger, Coincover and an independent backup service provider.
New MetaMask security feature. MetaMask has partnered with Blockaid to add a the new Privacy Preserving Offline Module (PPOM) to the popular Web 3 wallet. It helps determine if a smart contract is malicious and sends the user a warning. It is currently an opt-in feature.
Over 80% of BTC wallets in profit. Research by Glassnode shows that with Bitcoin returning to $34,000, over 80% of wallets are now in profit.
Frequently asked questions about crypto wallets
Read our crypto wallet reviews
Disclaimer: Cryptocurrencies are speculative, complex and involve significant risks – they are highly volatile and sensitive to secondary activity. Performance is unpredictable and past performance is no guarantee of future performance. Consider your own circumstances, and obtain your own advice, before relying on this information. You should also verify the nature of any product or service (including its legal status and relevant regulatory requirements) and consult the relevant Regulators' websites before making any decision. Finder, or the author, may have holdings in the cryptocurrencies discussed.