Best cryptocurrency wallets
Compare the best cryptocurrency wallets on price, storage options and more.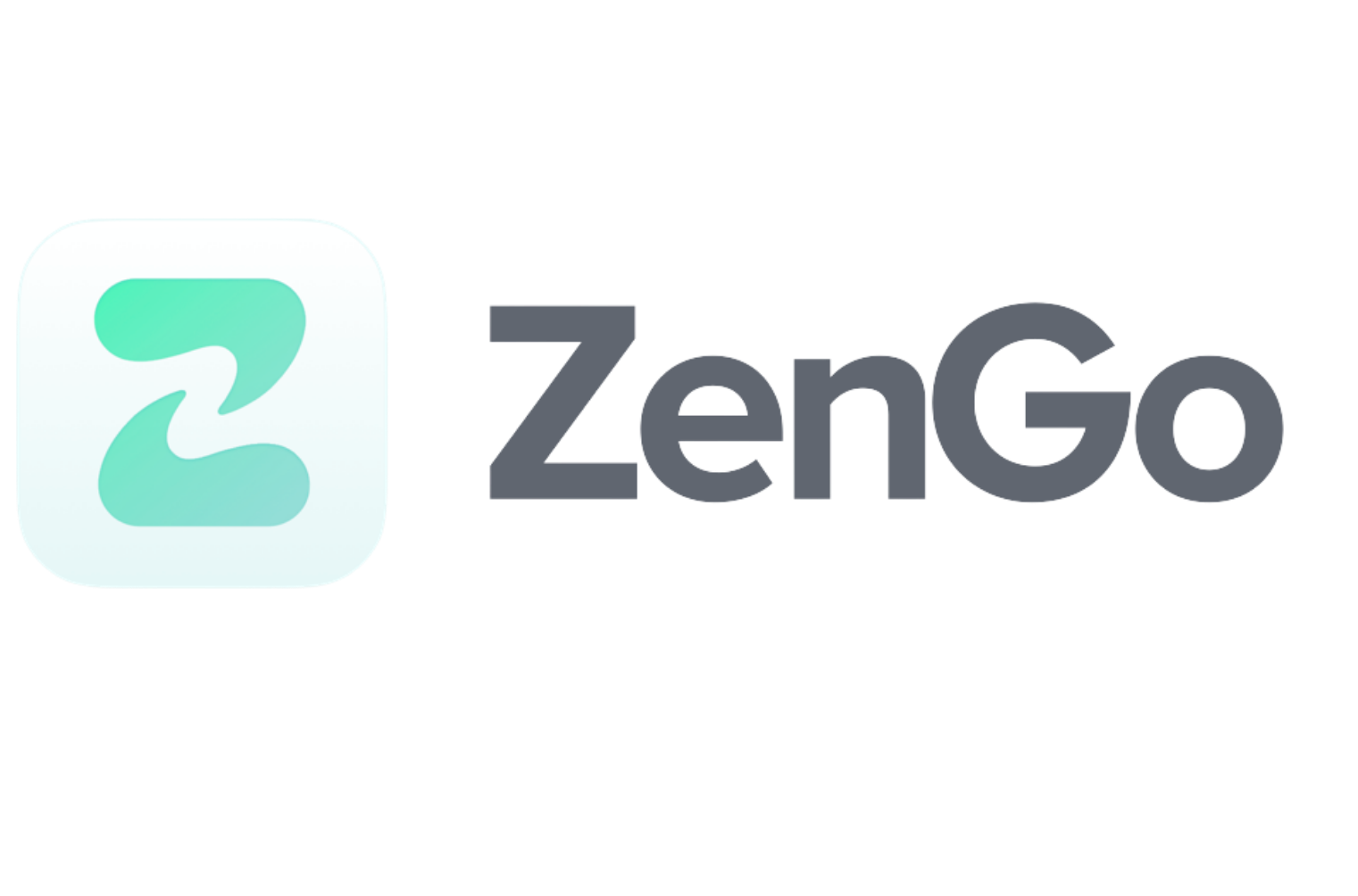 No deposit/withdrawal fees
Two encrypted key shares
Beginner friendly wallet
Go to site
We compare 70+ cryptocurrency wallets to help you find the best fit for your budget and altcoin needs. If you want to buy bitcoin or any other digital currency, you must choose a wallet where you can securely store your coins or tokens. But if you're just starting out, choosing a wallet and learning how to use it can feel complicated and overwhelming.
Find out how coins are stored on the blockchain and how to store, buy or sell coins in your wallet. We'll also cover common aspects of cryptocurrencies and altcoins to help you understand this important and often overlooked aspect of the technology that's taking the world by storm.
Disclaimer: This information is not financial advice or an endorsement of cryptocurrency or any specific provider, service or offering. Cryptocurrencies are highly volatile and high risk. Do your own research and seek financial advice before buying. And make sure the provider you're interested in is available in your state.
Compare cryptocurrency wallets
Compare wallets by price, supported cryptocurrencies and type to find the best fit for your needs. Once you've found the right one, click Go to site to purchase.
What is a cryptocurrency wallet?
A cryptocurrency wallet is a software program that allows you to store, send and receive digital currencies.
Because cryptocurrency doesn't exist in physical form, your wallet doesn't actually hold any of your coins — instead, all transactions are recorded and stored on the blockchain.
Some cryptocurrencies offer their own official wallets, while other products allow you to store multiple currencies within the same wallet.
But different digital currencies have different address types, and you're usually able to send coins between like wallet addresses only. For example, you'll need to send bitcoin to a bitcoin wallet address and Ethereum to an Ethereum wallet address.
How do cryptocurrency wallets work?
Instead of holding physical coins, a crypto wallet is electronic and includes a public and private key.
Public key. This is a long sequence of letters and numbers that forms the wallet address. With this, people can send money to your wallet. It's similar to a bank account number in that it's used to send money to an account only.
Private key. This is used to access the funds stored in the wallet. With this, people can control the funds tied to that wallet's address. Like a PIN, you'll need to keep your private key secret and secure. However, not all wallets give you sole ownership of your private key, which means you don't have full control over your coins.
As well as storing your public and private keys, crypto wallets interface with the blockchains of various currencies so that you can check your balance and send and receive funds.
How wallets and blockchains interact
The blockchain of any cryptocurrency contains a public record of all the transactions made since it began. Your wallet address keeps a record of all your transactions, and therefore also tracks your crypto balance. By following the chain to today, a wallet can figure out how many coins you have.
For example, let's say Alice sends Bob 0.001 BTC. After this transaction is verified and added to the blockchain, the ledger records that the amount of bitcoin at Alice's wallet address has decreased by 0.001 and that the amount of bitcoin at Bob's wallet address has increased by 0.001 BTC.
The amounts sent and received and the public wallet addresses are all public information.
See it for yourself: Watch bitcoin transactions happen in real time.
Types of cryptocurrency wallets
Now that you know how crypto wallets work, let's look at the five types of wallets available.
Hot wallets vs. cold wallets
As you research and compare wallets, you'll likely come across the terms "hot wallet" and "cold wallet" or the concept of "cold storage".
What does temperature have to do with crypto storage?
Hot. A wallet is hot when it's connected to the Internet. Nothing on the Internet is 100% secure, so funds kept in a hot wallet are always at a slight risk of theft or loss from software bugs or hackers.
Cold. A wallet is cold when it's safely offline and can't be deliberately or accidentally compromised over the Internet.
Holding on an exchange vs. in a wallet
If you don't want to go through the extra step of setting up a crypto wallet, it's possible to store your cryptocurrency in the wallet attached to the exchange you purchased it from. This quick, convenient solution provides fast access to your crypto whenever you need it.
But it's not recommended for a couple of reasons:
You don't control the private key to your exchange wallet. Instead, it's controlled by the exchange, which effectively means that you don't fully own your cryptocurrency.
Exchanges are a popular target for hackers and thieves. You'll find many well-publicized incidences of exchange customers falling victim to hackers, as well as examples of fraud perpetrated by dodgy exchange operators.
With this in mind, the safest solution is moving your coins into a secure wallet that lets you retain control of your private key.
How to choose a cryptocurrency wallet
To choose the right wallet for you, consider your needs and compare wallets based on key factors that include:
The type of wallet you want. This factor comes down to personal preference. For example, if security is your No. 1 priority, compare hardware wallets. But if you want to quickly and conveniently access your coins, a mobile or web wallet may be your preferred choice.
Ease of use. Sending, receiving and storing cryptocurrency can be complicated and confusing, particularly for beginners. Your wallet should suit your tech knowledge and crypto experience. While crypto novices might focus on finding a wallet that's simple to set up and use, experienced holders might look for advanced features, like an in-wallet exchange and multisignature transactions.
Security features. Find out what security features the wallet includes, such as two-factor authentication and multisig functionality. Will your private key be stored online or offline? Has the wallet ever suffered security breaches?
Other features. Does your wallet include the ability to exchange among currencies in your wallet or provide easy access to live fiat exchange rates or other market information.
Supported cryptocurrencies. Are you looking for a wallet that stores just one crypto, like bitcoin, or are you in the market for a multicurrency wallet? Make sure the wallet you choose is compatible with the cryptocurrencies you need to store, and remember that some coins and tokens can only be held in an official wallet.
The team behind the wallet. See what you can find about how long the company's been in business. What qualifications do they have? Are they continually working to upgrade and improve the wallet?
Costs. While most crypto wallets are free, choosing a hardware wallet means parting with some cash. Consider the upfront price and shipping costs when making your decision. Some wallets also charge a fee for every transaction you make. Read the fine print to see what you'll pay.
Reputation. What level of community trust does the wallet have? Check out independent online reviews to gauge how other users rate the wallet and whether they'd recommend it.

Using your cryptocurrency wallet
Learn how to use our cryptocurrency wallet step by step:
How to send cryptocurrency from your wallet
To send funds from your wallet, you'll need a wallet address — or the recipient's public key. These addresses are either:
A long alphanumeric string of numbers and letters.
A QR code for smartphone wallets.
A URL-like web link that's clickable and opens your wallet automatically.
Once you have this address, you will need to:
Log in to your wallet.
Click Send.
Enter the recipient's wallet address. You can generally only send and receive like coins — for example, bitcoin to bitcoin or Ethereum to Ethereum. You can't send bitcoin to an Ethereum wallet address.
Specify the amount, and possibly the currency, you want to transfer.
Check any transaction fees that apply, and make sure you have enough coins in your wallet to pay the fees.
Review the details of the transaction to make sure you've correctly entered all the information.
Click Send.
Note that the exact process varies depending on the brand of wallet you choose. For example, hardware wallet users typically need to connect their wallet device, enter a PIN or password and manually verify the transaction on the device.
How to receive cryptocurrency in your wallet
Receiving coins is even easier than sending them. However, wallets vary in how they receive them. Some provide you with a fixed public address, some give you a new address for every transaction and others provide a combination of the two.
Log in to your wallet.
Click Receive link.
Copy the public wallet address provided.
Send your address to the person who is sending you a payment.
Wait for the funds to arrive in your wallet.
Holding funds in your cryptocurrency wallet
If you want to hold on to your crypto, there's typically not much you need to do once the funds are in your wallet. Log in to your wallet whenever you want to check your balances. You can earn interest on some currencies by staking your holdings, though there may be specific instructions in your wallet to do this.
Other than that, focus on maintaining a high level of security to protect your coins.
How to keep your wallet safe
Wallet security is crucial for any crypto owner, so keep these tips in mind to keep your funds as safe as possible:
Research before you choose. Don't just choose the first bitcoin wallet you come across. Thoroughly research the security features and development team behind a range of wallets before making your final decision.
Enable two-factor authentication. This simple security feature is available on an increasing number of wallets. It's simple to use and provides an extra layer of protection for your wallet.
Pick your password carefully. Make sure all usernames, PINs and passwords related to your crypto wallet strong.
Consider a multisignature wallet. Multisig wallets require more than one private key to authorize a transaction, which means another user or users will need to sign each transaction before it can be sent. It can take longer to send funds, but you may find that extra peace of mind is worth the minor hassle.
Update your antivirus protection. Your PC, laptop, smartphone or tablet should have the latest antivirus and anti-malware software installed. Set up a secure firewall on your computer, and never install software from companies you don't know.
Glossary: Two-factor authentication
Used by the most secure and trustworthy wallets, two-factor authentication requires a regular username and password combination and another authentication method.
It's often a PIN code texted to your smartphone, expiring after a set time and different every time you log in. This means that an attacker would need to know your username and password and also have your phone.
Some wallets require you to install a secondary app on your smartphone that generates these PIN codes for you, adding another layer of security.
Update your wallet software. Regularly update your wallet software to the latest security upgrades and protections.
Make a backup. Ensure you have a wallet backup stored in a safe place so that you can recover your crypto funds if something goes wrong — like if you lose your smartphone.
Check the address. When sending or receiving funds, use the correct wallet address. Similarly, if using an online wallet, make sure it's secure by checking that the URL starts with "https."
Don't use public Wi-Fi. Never access your wallet over a public Wi-Fi network.
Split your holdings. Consider splitting up your crypto coins between online and offline storage. For example, keep a small portion of your funds in online storage for quick and convenient access, and store the bulk of your holdings offline for extra security.
Private key protection. Never share your private key with anyone. Check whether the wallet you choose allows you to keep full control of your private keys, or if you have to surrender ownership to a third party, such as an exchange.
Compare cryptocurrency backup devices
Video review: BillFodl & CRYPTOTAG recovery seed phrase backup devices
Bottom line
There's no one-size-fits-all cryptocurrency wallet. The right wallet for you is the one that matches your needs. If security is your No. 1 concern, you'll likely choose a different wallet than someone who wants fast and easy access to their coins.
Do your research and compare wallets. Start with our crypto wallet reviews to get an idea of what's available and key features to consider.
Compare cryptocurrency wallets
Frequently asked questions
Read our wallet reviews
Disclaimer: Cryptocurrencies are speculative, complex and involve significant risks – they are highly volatile and sensitive to secondary activity. Performance is unpredictable and past performance is no guarantee of future performance. Consider your own circumstances, and obtain your own advice, before relying on this information. You should also verify the nature of any product or service (including its legal status and relevant regulatory requirements) and consult the relevant Regulators' websites before making any decision. Finder, or the author, may have holdings in the cryptocurrencies discussed.
Disclosure: At the time of writing, the author holds ADA, ICX, IOTA and XLM.