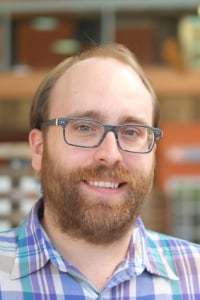 Ben Zientara
Solar Policy Analyst and Researcher for Solar Reviews
What is the most cost effective energy source?
When it comes to utility-scale electricity generation, solar power is now the cheapest electricity in world history. In fact, building new utility solar capacity is cheaper than operating existing coal plants, meaning there is no reason to continue burning coal to make electricity once enough solar is available. That should hold true long into the future as solar costs continue to decline.
When it comes to the most cost-effective energy source for home consumption, in many cases, the answer is also solar, but there are some caveats. If homeowners can take advantage of the federal solar tax credit for installing a rooftop solar energy system, then in general, their total energy costs with solar will be cheaper than grid power over the 25-year life of the solar panels.
In some places with very high electricity costs like the east coast and California, home solar is much more cost-effective than grid power even without subsidies. Places like Massachusetts and New Jersey offer additional solar incentives that can help homeowners break even on the total cost of solar in only a few years, leaving them with potentially decades of free electricity from their fully paid-for solar panels.
In states with very low electricity costs, like much of the South and the Pacific Northwest — where hydroelectric power keeps rates low — home solar is still competitive with grid power, but it's not quite the no-brainer financial move it is elsewhere. Still, people with very high usage in those states can save significant amounts of money over time by switching to solar power.
How do I make my house net zero?
As a practical matter, the only way to make your house 100% net zero is to generate carbon-free electricity from solar panels or other renewable generation like a small wind turbine, storing any excess energy in batteries to ensure you can use every bit. This can be logistically and financially difficult, though, because batteries are still fairly expensive and this kind of setup requires an oversized solar installation to be sure you have enough energy for several days with little to no sun.
Instead, you can install a solar panel system designed to meet your total usage, but which connects to the grid to send excess solar energy when it's producing more than you need. Almost every state in the USA guarantees some sort of net billing or net metering for customer-generated solar power. That means your utility company offers you credit for that excess solar energy that you can use to offset the cost of energy you draw from the grid when the sun isn't shining.
The best of these laws provide credit equal to the full retail cost of electricity, so if you send 100 kilowatt-hours to the grid, you get credit for 100 kilowatt-hours of grid power, and the usage charges on your bill can still average out to $0 over the course of a year.
What are some common mistakes people make when looking to go energy efficient to save on bills?
The first mistake is not getting a home energy audit before going solar. In most cases, it's cheaper to improve your home's insulation and avoid using electricity by replacing energy-intensive appliances, lights and devices than it is to pay for solar panels. Taking these steps can also result in a reduced cost to go solar when you're ready.
Another mistake is not getting at least three quotes from different solar installers to compare not only cost, but warranties, equipment and customer testimonials and reviews. Also, consider that the panels will be in your roof for more than two decades, and make sure your current shingles or tiles won't need to be replaced just a few years into owning solar panels. It's possible but not cheap to remove panels for a roofing job, so it's smart to plan ahead so you have no regrets later on.
Finally, as alluded to above, people don't consider that their needs will change over time. Consider whether you'll be getting an electric car or want to have a home battery sometime in the future, and to make sure you discuss those with a solar installer before you make the decision to buy. More people than you'd think end up wanting to add panels to an existing home solar array within a few years of first installing.