Invest in pharmaceutical stocks
Discover popular pharma stocks plus considerations when investing in these companies.
In the wake of the Covid pandemic, pharmaceutical (pharma) companies have been making all the headlines in the last year in their efforts to get the world back up and running with effective vaccines to the virus.
The speed and success at which AstraZeneca and Pfizer both got vaccines to market shows that despite having a reputation for being high risk, pharma companies can be compelling for long-term investors.
This is because the possibility of patented entry into new areas of treatment means pharma companies can present profitable opportunities for those who do their research.
To choose the
best investment app
for each category, our experts analysed
83 different metrics
for the investment platforms we've reviewed on our site. We've hand-picked the metrics we think are important for each category to help us find the best in 17 categories among our high-scoring partners. There are also "promoted" picks on some pages. They're based on factors that include special features or offers and the commission we receive. It's important to compare the full range of platforms available and keep in mind our picks may not always be the best fit for you.
UK pharmaceutical stocks
We have some great pharmaceutical companies here in the UK. If you're not familiar with the companies, you'll probably be familiar with some of the brands that they own, which we'll detail more below.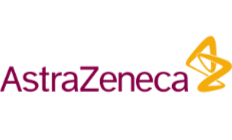 AstraZeneca
If you've recently had one of your coronavirus vaccines, whether it's a first dose, a second dose or a booster shot, you may have had the AstraZeneca coronavirus vaccine. For a lot of people, this was the first time they'd heard of this company, but it's a longstanding company with a history dating back more than a century. AstraZeneca has products used to help diseases in oncology, the cardiovascular system, the gastrointestinal system, neuroscience and the respiratory system.
The stock is listed on the London Stock Exchange, NASDAQ OMX Stockholm, NASDAQ New York, the Bombay Stock Exchange and the National Stock Exchange of India. AstraZeneca is part of the FTSE 100 index.
Compare brokers to buy Astrazeneca shares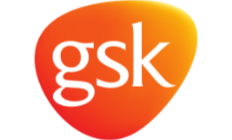 GlaxoSmithKline
A FTSE 100 giant, GlaxoSmithKline (Glaxo) is a world leader in oncology (cancer treatments), HIV and respiratory drugs. With a market cap of $86.4bn, it is also involved in the manufacturing and marketing of vaccines, medicines and other healthcare-related products. This wide range of operations means Glaxo is perceived as relatively 'safe' pharma company. It is also a favourite among dividend investors, with a yield over 6%.
Glaxo is listed on the London Stock Exchange and the New York Stock Exchange, and is a component of the FTSE 100.
Compare brokers to buy GlaxoSmithKline shares
Investing in pharmaceuticals from the UK
There are pharmaceutical companies all over the world, so you don't have to stick with stocks closer to home if you don't want to. Investing in some global stocks means that you can diversify your portfolio, but you can also encounter fluctuations and foreign exchange fees.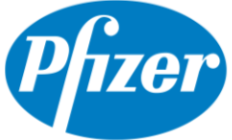 Pfizer
Pfizer is one of the world's largest pharmaceutical companies, headquartered in New York City. Developing and distributing medicines and vaccines worldwide, for inflammatory and immunology diseases, as well as rare diseases, the Pfizer-BioNTech vaccine was the first to be approved for distribution in the UK in December 2020.
Pfizer is listed on the New York Stock Exchange and is a component of S&P 100, S&P 500 and Russell 1000 indices.
Compare brokers to buy Pfizer shares
Sanofi
Paris-based Sanofi is a parma company that focuses on therapeutics, most notably for multiple sclerosis, various cancers and arthritis. It is also the world's fifth largest pharmaceutical company in terms of prescription sales from selling a wide range of over-the-counter drugs to consumers.
Sanofi is listed on the European New Exchange Technology (Euronext) and the New York Stock Exchange. It is also part of the CAC 40, which is the benchmark for the French stock market.
Compare brokers to buy Sanofi shares
Novartis
Headquartered in Switzerland, Novartis is one of the world's largest pharmaceutical companies based on market capitalisation ($196.5bn), along with Pfizer. Its main purpose is to generate prescription medicines on a global basis for immunology, dermatology and respiratory purposes.
Novartis is listed on the SIX Swiss Exchange and New York Stock Exchange.
Compare brokers to buy Novartis shares
Why invest in pharma stocks?
Sitting in the healthcare sector, pharma stocks have been long known for their defensive qualities. Namely they produce products which are in constant demand as the need for healthcare and pharmaceuticals does not subside. Put simply, people will always be sick and in need of care.
However, the important thing to consider is size. Nicholas Hyett, an equity analyst at Hargreaves Lansdown, notes it is expensive being a drug maker. This is because enormous research and development costs go into each new therapy, and many never make it to pharmacy shelves.
"Having drugs already on the market generating the cash needed to support the expensive development process is a big bonus," he says. "For that reason, the industry's largest, best funded, players tend to be safer than some of the upstart biotech stocks that frequently make headlines.
At the same time, the large drug makers are generally well-known for dividend payments. As a result, so they are often of interest to dividend investors, or to anyone looking to find long-term gains with lower risk than other stocks.
How to invest in pharma stocks
Choose stocks to invest in. You can check out some pharma stocks above and find out more about them.
Choose an investment platform. You'll need one that lets you invest in the stock exchange that your chosen stocks are listed on.
Sign up and fund your account. You might need to wait for your account to be verified and for your funds to hit the account before you can begin.
Find your chosen stock. You can search its name or ticker.
Review and buy. It's as easy as that!
Compare platforms to buy pharma stocks
The risks of pharma stocks
While the size of a drug maker helps smooth the ups and downs that go with the drug approval process, Hyett says patent protection is what keeps their current arsenal of treatments profitable while they work on new therapies. With this in mind, he says patent expiry is another key way to evaluate revenue.
"If a large percentage of a company's sales are at risk over the next few years, it's important that their pipeline is relatively advanced with several drugs on the way to being approved," he says.
Meanwhile just because a company's paying dividends today doesn't mean it will be tomorrow. Glaxo, for example, recently trimmed its dividend and is now expected to offer a prospective dividend yield of 3.5%.
As such, it is recommended investors look at dividend cover to get an idea as to how secure a dividend payment is – but remember dividend yields are variable and no dividend is guaranteed.
All investing should be regarded as longer term. The value of your investments can go up and down, and you may get back less than you invest. Past performance is no guarantee of future results. If you're not sure which investments are right for you, please seek out a financial adviser. Capital at risk.
Bottom line
As the Covid pandemic shows no signs of slowing, and as new variants present themselves all the time, those companies making the vaccines are set to remain highly sought after. However investing in pharma, is more than just about finding Covid vaccines. The sector houses companies fighting all manner of diseases, with some drugs in the early stages of development, and others much more established.
Demystifying drug portfolios and understanding how drug companies run their businesses however does take time and effort. But all this information can be found in their annual reports.
Frequently asked questions
No. Pharmaceutical and biotechnology companies both produce medicines, but the medicines made by biotechnology companies are derived from living organisms while those made by pharmaceutical companies generally have a chemical basis.

Yes. As the need for healthcare and pharmaceuticals does not subside never subsides, pharma stocks are known as being non-cynical and generally perform well in market downturns.

Yes, but not all of them. Generally, the larger stocks do pay dividends making them attractive for those investors looking for income. However smaller companies at early stages in their growth cycle are less likely to do so.
Browse all health stock guides
Was this content helpful to you?
Thank you for your feedback!
Adam Lewis is a freelance journalist and content editor at Last Word Media, with over 20 years of experience in financial journalism. A five-time award winner, he's written for a range of specialist trade publications including Portfolio Adviser, Investment Week and Trustnet.
More guides on Finder