UK mobile phone plans
Do the smart thing. Find a mobile deal that gives you more for less each month.
Compare mobile plans
Compare our best mobile phone deals
SIM only deals
Shop by network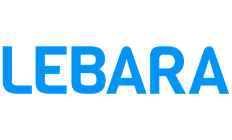 Lebara Mobile
Great rates for calling to 41 different countries
Only 30 day rolling plans
Quick and easy sign up
Reliable & fast 4G network from Vodafone
Compare mobile phone providers
Rates last updated August 5th, 2021
How should I compare mobile plans?
When you're shopping for a new contract or deal on a mobile phone, it can be hard to work out exactly what suits you best. What phone do I even want? What network should I be on? Do I want a lot of data? Do I want pay as you go, or is a contract better? Maybe I need a good camera? We're here help make this decision process a lot easier. When looking at different phone deals, a good start is to compare them on the following points:
Cost. This is perhaps the most important aspect of comparison when deciding on a new mobile plan. It is important to make sure you're getting the most for your money in terms of plan inclusion. It is also important be strategic in your choice, you may be able to save yourself some money by buying a phone outright and buying a separate SIM only plan.
Data allowance. Different mobile deals come with different levels of data, and with the rise of "unlimited" call/texts packages, this is a key differentiator. If you spend a lot of time on Facebook or watching YouTube videos, go for a plan with plenty of data, but also make sure you can easily buy data top-ups.
Network coverage. You can purchase your mobile plan from a large number of providers, but many of them are running off the same networks. For example, giffgaff uses the O2 network. It is worth checking both coverage and expected speeds for your carrier, as not every provider has access to the full 4G network of its parent provider.
International coverage. Most postpaid plans will allow you to use your phone overseas, but the global roaming fees they charge can vary quite widely. If you travel regularly, check if you can buy international calls/texts/data packs for usage to avoid serious roaming bill shock. Because every postpaid plan simply accrues values based on your usage, the last thing you want to do is be faced with a hefty bill when you return from your overseas travel.
Additional extras. Many plans come with additional inclusions to tempt you, such exclusive offers on events. Depending on your usage these may present great additional value, or alternatively, be of little consequence in your overall buying decision.
We show offers we can track - that's not every product on the market...yet. Unless we've said otherwise, products are in no particular order. The terms "best", "top", "cheap" (and variations of these) aren't ratings, though we always explain what's great about a product when we highlight it. This is subject to our
terms of use
. When you make major financial decisions, consider getting independent financial advice. Always consider your own circumstances when you compare products so you get what's right for you.