Compare the UK's best business bank accounts in 2020
Compare the best business bank accounts in the UK to get the right deal for your business.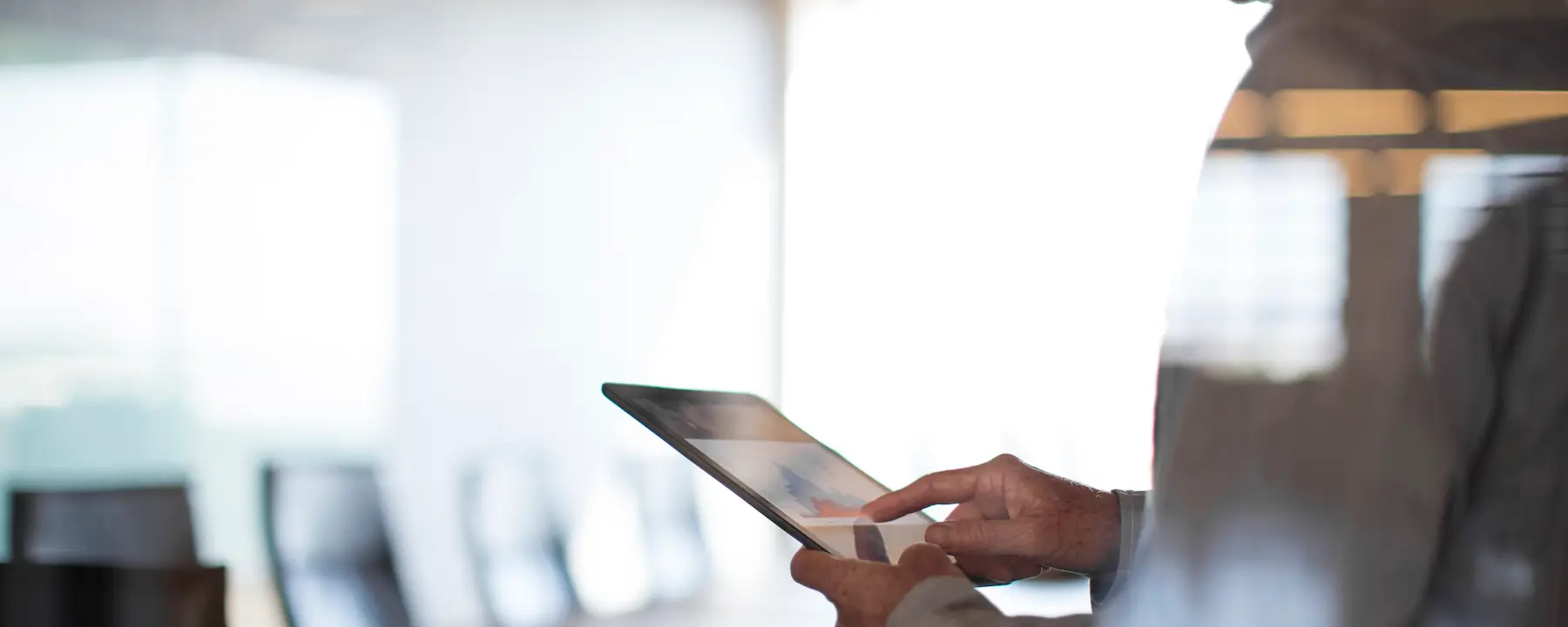 Compare the best business bank accounts
Best business bank account for small businesses, sole traders and freelancers
If you're a small business owner, a sole trader or a freelancer, a typical business bank account may not be the best option for you. What you need are some useful features that will help you track and manage your business finances and keep your expenses as low as possible. A survey carried out in 2018 by consumer insight consultancy BVA BDRC for the Competition and Markets Authority (CMA) looked at how likely 20,000 small business banking customers were to recommend their account. The top five banks for overall service quality were Swedish bank Handelsbanken, Metro Bank, Santander, Lloyds and Barclays. Not far behind them were Yorkshire Bank, Bank of Scotland and NatWest. If we could add one to the list, we'd recommend you to check Tide. No management costs, no charges for card payments and, what's more, no paperwork needed!
20 tips to manage your small business finances
How can I find the best bank account for small businesses?
What are the fees? You're not a big company owner so you probably want to keep your expenses low. Find out if there is any fee for setting up and managing your account and how much you have to pay for each transaction.
Can the invoices be done directly from your app or desktop account? Being able to create new invoices and manage the existing ones is important. Check if the bank account you'd like to open has this helpful feature.
Are there any additional perks? Whether there are free credit cards for your employees provided or a discount on coffee supplies available – it's good to know what possibilities for saving money come with opening an account.
Best business bank account for free banking
Starting a company may not be easy when you are trying to bear the costs of everything that comes with it. Opening a business bank account can be a bit pricey and when you're starting out, the last thing you need is even more bills. However, some banks offer a free banking period for startups and switchers, and TSB is one of them. When you open an account you can enjoy up to 25 months of fee-free day to day banking.
How to compare business credit cards for startups

How can I find the best bank account if a free banking period is what I'm looking for?
How long is a free banking period? It can last 12 or 24 months but it always comes to an end so get to know how long you can enjoy the fee-free period for.
Are you eligible? Both the account and free banking period may be aimed at those who meet certain requirements. Check out the terms and conditions of opening an account first.
What happens after the free banking period? Nothing lasts forever, so make sure you know what happens after the fee-free period ends.
Is there a business adviser you can speak to? Starting your own business isn't easy so check if there's someone who can help you set your account up and grow your company.
Best business bank account for international spending
Whether it's expanding into foreign markets or sourcing one of a kind items from providers abroad, there are numerous reasons why a business may need to send money globally. If you're the owner of an international business or just making overseas transfers on a regular basis, finding a bank to suit your business needs is really important. Make sure you compare services carefully and avoid high prices and difficult transaction-making processes. What do we suggest? A Revolut Business account is likely to suit your needs perfectly. You can exchange up to 28 currencies and send or receive money with local or international bank account details.
How to compare international money transfer services
How can I find the best bank account for sending money abroad?
Are the exchange rates low? Compare the exchange rates and find a bank that offers the ones you can afford.
What are the fees? Will you have to pay for each transaction? Or maybe just for sending money? Learn about the fees before you apply for an account.
How can you make a transfer? From making transfers through an app to sending money over a phone, check what options are available to you and find the bank that will satisfy your needs.
Best business bank account for app and online banking
The era of banking in its traditional form is being surpassed. Digital banking is on the rise, offering customers 24/7 access to their bank accounts via apps and other types of online accounts. Thanks to that you can manage your money anytime you want and anywhere you are. What's more, you can get instant notifications about the payments you made or received and, in many cases, sort your invoices quickly and easily. If you're looking for the best user-experience, Starling may be the best option for you.
Top 10 banking apps
Finder's pick: Starling Business
No monthly fees or fees overseas from Starling Bank
Apply in minutes from your mobile
Cut down on admin with Quickbooks, Xero & FreeAgent integrations
Get real-time payment notifications & categorised transactions
Flexible overdraft facility with clear, reasonable rates
How can I find the best bank account for app and online banking?
What features are most important to you? From spending insights visualisation to instant payment notifications, decide what features are more useful to you and choose the app-based bank account that will fully satisfy your needs.
Are you eligible? Make sure you meet all the requirements before you apply.
What are the costs of keeping your account up and running? Learn everything you can about the fees charged for opening or maintaining your account.
Best business bank account for bad credit
Opening a business bank account with bad credit can be complicated. Most banks will carry out a credit check when you put in your application and reject it if you don't meet the requirements. All is not lost, though! Some companies, like Cashplus, offer banking services perfect for people who have a poor credit history. There are no credit checks when you apply. The only thing that needs to be verified is your contact details.
How to get a business credit card if I have a bad credit?
How can I find the best business bank account if I have bad credit?
Are there credit checks? Some institutions let you open a bank account without checking your credit history. Make sure the one you choose is one of them.
Are you eligible? Your credit history may not be that important but there are other things necessary for opening an account. Check what the requirements are and see if you can apply easily.
How is the account protected? Make sure your money is safe. Get to know which institution it's regulated or protected by.
Best business bank account for invoice service
Invoices are crucial for keeping solid financial and accounting records. To invoice your company's clients you can always do it the old-fashioned way and create them manually, using templates and sending the invoices out via email. It can be time-consuming though, and the last thing you want is making a mistake while creating them. To avoid that, choose a digital bank that offers accounting software and services that automatically generate invoices you can send to your clients. One such company is ANNA Money which can help you save time and avoid the stress of chasing payments.
A guide to invoicing if you're self-employed
How can I find the best business bank account for invoice service?
What exactly do you need? Whether you prefer to do everything on desktop or via app, check what kind of service is offered and go for the option that's most comfortable for you.
What other features do you need? Invoicing software may not be the only thing you need from your bank account. Make sure everything else is suitable for you.
Best business bank account for beginners and startups
Opening a business account is a new experience for company owners who are just starting out, but it shouldn't be a daunting one. Amaiz is one of the new breed of challengers to offer a digital-only current account to sole traders and limited companies. You can open a business account in minutes through its mobile app – which also offers features that bring together banking, invoicing and accounting. Even better, you can sign up for a free trial before committing to any of the monthly pricing plans.
Best business bank account for cashback
The chance to earn cashback as you spend money is a great perk, and that is what you get with a business account from CardOneMoney. You can apply to open an account online and then manage it through the mobile banking app. You'll also receive a Mastercard which qualifies for the rewards scheme, which means you can earn cashback of up to 3.5% at more than 35 high street retailers when you shop using the prepaid card.
How do business accounts work?
A business bank account basically works like a
personal one
– the main difference is that it's dedicated to your business's finances. You should therefore expect the same features, such as a debit card, the ability to make and receive payments, an overdraft option, a banking app and so on.
However, business accounts can be a bit trickier than personal ones.
First of all, fees are often higher – you can get yourself a free current account pretty much anywhere, but it won't be as easy for your business. Secondly, there are more options and different ways of approaching business banking, so the best deal for your business will largely depend on what your business looks like. But no worries, we'll help you figure out how to approach this particular problem.
Things to consider when applying for a business account
Before kick-starting your research, you should think of what your business needs and why. Best deals and options vary accordingly, so try to consider the following:
Business type. Sole traders, startups and charities, for example, can often get dedicated account options and deals.
Annual turnover. Over a certain amount, you won't be able to apply directly – many banks will ask you to go talk to them to negotiate a bespoke solution.
Usage. Many bank accounts charge a monthly fee and then all transactions come for free. However, in some cases, the monthly fee will be zero or very low, and you'll be charged according to the payments you make – so it's worth spending some time figuring out how much you're planning to use your business account.
Cash. Not all financial institutions offer cash deposits, and they sometimes come for an extra fee, so if you have to deal with a lot of cash due to the nature of your business, you may want to consider it while comparing bank accounts.
Ways of banking. If you're a tech-savvy person who likes doing everything on their smartphone, don't forget to check if there's an app and if it looks as slick and tidy as it should. On the other hand, if you'd rather talk through your options in person, you may want to avoid digital-only banks.
Trading abroad. If you often receive or make international money transfers, or you travel a lot for business purposes, you need to be careful with the extra fees many institutions charge.
Related products. Are you just looking for a current account, or do you also need a savings account or a credit card? These things aren't necessarily related, but having them all with the same financial institution may save you some bureaucratic hassle.
How to compare business bank accounts?
Once you've got your needs clear, you're ready to start looking. Here are some of the parameters that can help you with your comparison:
Fees. Free business banking isn't really a thing, so how much is it going to cost you?
Introductory offers. You can sometimes get free banking for a year or two when you sign up – just remember to check what happens when the offer expires and switch if the deal isn't worth it anymore.
Borrowing options. Can you get an overdraft if your business needs it? How expensive is it?
Interest rate. You won't find any sky-high rate among business current accounts, but some banks do offer a little percentage, which can be a nice cherry on top of the cake.
Accounting integration. It would be nice if you could manage banking and accounting from the same platform, without uploading and downloading dozens of spreadsheets, wouldn't it? We're not quite there yet, but some banks will offer some kind of integration with accounting software such as Xero – your finance team will like that.
Perks. Again, don't expect banks to be too generous with business current account customers, but some do offer some kinds of rewards, in the form of cashback or discounts.
How to apply for a business bank account?
The main difference between personal and business banking is in the paperwork – opening a business account will require more time, effort and documents, and in many cases you won't be able to do it all online.
Here's a list of the documents and information you should be prepared to give:
Your personal details. Including three years of address history. If there are other partners or directors, you'll also need their details.
Your business's details. Including address, contact details and registration number.
Financial information. Annual turnover, how much money you plan to pay into the account, tax status, sources of income.
Information on other financial arrangements. Such as existing credit cards and loans.
What are the benefits of opening a business bank account?
Separating your business and personal banking is a necessity for anyone who owns a company. Not sure why exactly you should open a business bank account? Here are some of the many reasons:
All your business transactions are separated from your personal ones which makes your business accounting records more organised.
Some banks have mobile apps so you can check your records and make business payments anytime you want and anywhere you are.
You can set up standing orders for business expenses. No need to worry about not paying on time anymore!
You can pay your employees easily.
If you're a small business owner, you may be able to enjoy a free banking period for some time.
From insurance to coffee supplies, some banks offer discounts for products and services that you may find useful for your company.
Frequently asked questions
We show offers we can track - that's not every product on the market...yet. Unless we've said otherwise, products are in no particular order. The terms "best", "top", "cheap" (and variations of these) aren't ratings, though we always explain what's great about a product when we highlight it. This is subject to our terms of use. When you make major financial decisions, consider getting independent financial advice. Always consider your own circumstances when you compare products so you get what's right for you.
Read more on this topic