The 5 best business bank accounts in the UK 2021
Discover more about the best business accounts in the UK and how to get the right deal for your business.
Get a business account in minutes
No account fee
No credit check to open
Overdraft on invitation
Go to site
If you're running a business, being able to manage your finances easily is a key part of your everyday operations. Whether your business is a startup or well established, or whether you're looking for a great mobile banking app or simply some free banking, our guide to the best business bank accounts in the UK will help you decide which provider could be right for you. You can also
compare the features of business bank accounts
here.
Best business bank accounts for bad credit
A poor credit history can have an impact on opening a business bank account. Fortunately, there are some banking providers who specialise in business accounts for those with bad credit or don't conduct credit checks at all.
How can I find the best business bank account if I have bad credit?
Are there credit checks? Some institutions let you open a bank account without checking your credit history. Make sure the one you choose is one of them.
Are you eligible? Your credit history may not be that important but there are other things necessary for opening an account. Check what the requirements are and see if you can apply easily.
How is the account protected? Make sure your money is safe. Get to know which institution it's regulated or protected by.
Best business bank accounts for small businesses, sole traders and freelancers
Small businesses and sole traders make up a huge part of the UK economy, and a growing number of banking providers are offering business accounts specifically tailored to their needs.
How can I find the best bank account for small businesses?
What are the fees? You're not a big company owner so you probably want to keep your expenses low. Find out if there is any fee for setting up and managing your account and how much you have to pay for each transaction.
Can the invoices be done directly from your app or desktop account? Being able to create new invoices and manage the existing ones is important. Check if the bank account you'd like to open has this helpful feature.
Are there any additional perks? Whether there are free credit cards for your employees provided or a discount on coffee supplies available, it's good to know what possibilities for saving money come with opening an account.
Best business bank accounts for startups
There are a lot of factors to consider when starting up a business for the first time, and banking is one of them. Spending time to find an account that has all the features you need at the right price point will benefit you in the long run.
How can I find the best bank account for startups?
Is there any free banking on offer? If you're going into business for the first time, some banking providers offer a decent period of free business banking with new accounts. (Though be mindful of what the costs may be after this free period ends.)
What tools come with the account? As a startup, you might be after a "one-stop shop" type of business account, so take a look at what features it has. Many accounts can now integrate with your accounting software, create and track invoices for you and even help calculate your tax bill.
Are there any other financial services available? If you're also looking for a business credit card, overdraft or loan, it's worth checking which business banking providers offer those products as well.
Best business bank accounts for online banking
With bank branch visits on the decline and customers increasingly managing their money through digital channels, the range of features on offer through online banking has become a crucial part of any business bank account.
How can I find the best bank account for online banking?
How can I access my bank account on the web? Although slick mobile banking apps are a big thing right now even apps for business banking, if you're specifically after online banking make sure you can access your account on the web via a desktop computer or laptop and not just through a smartphone.
What are the online banking features? There are lots of things you can do via online business banking, from making payments and setting up standing orders to calculating your expenses or sending out an invoice. Check that the account you select has all of the online banking features that you want.
Are there any transaction fees involved? With business banking, it is common to be charged small transaction fees, even for making or receiving online payments. When choosing an account, give consideration to your online banking usage to make sure those small individual fees don't add up to one big cost for your business.
Good for accounting integrations
Best business bank accounts for invoicing
Issuing invoices and getting paid is obviously vital to running a successful business. It's now possible to create, send and keep track of invoices directly from some business bank accounts.
How can I find the best bank account for invoicing
What does the invoicing service include? Can you create and send invoices from the business account then track when payments come in and match them to your records?
Is there 24/7 customer support? As a busy entrepreneur, you may be doing your invoicing in the evening or at the weekend, so if you run into any operational problems, it's good to know there's someone available to help you out.
Is there a full range of other banking features? It's great being able to run your invoicing from your business account, but if that's its main feature, you may need to weigh up if the account has everything else you might need, such as international banking or the ability to make cash deposits.
Good for international payments
If you have customers or suppliers based overseas, then the ability to make or receive international payments from or to your business bank account will be an important factor.
How can I find the best business account for international payments?
International banking capabilities. A few of the newer or more basic business accounts don't offer the ability to make or receive international payments, so if you need this functionally, be sure to check before you sign up for an account.
Fees. How much will your bank charge to make or receive overseas payments? There could be upfront charges as well as currency conversion fees to pay.
Multi-currency accounts. A banking provider that lets you hold balances in different currencies, or one that offers different currency accounts linked to one another, might be a better bet if you're going to be dealing with a high volume of international payments.
Good for opening an account quickly
If you need a business account in a hurry, or you just don't want to be caught up in a lengthy application process, choosing an account that's quick to open might be at the top of your consideration list.
How can I find the best business account to open quickly?
Check what documentation you need. You'll always be asked for a basic set of information about you and your business when you sign up to a business account, but some providers will ask for less documentation than others.
Branches or digital only? If you're happy with a digital-only business bank account, they are often quicker to open as no branch visits are required.
No credit checks. If you're really keen to open an account quickly and with less hurdles in the way, there are providers who don't conduct credit checks or ask for proof of address (although be aware that these accounts sometimes come with higher fees attached).
Good for cashback – CardOneMoney
Handelsbanken
Handelsbanken is actually a Swedish bank, but this lesser known financial institution does have branches in the UK. With its business account, you are assigned your own dedicated account manager and also have access to 24/7 customer support over the phone.
The business current account is available in a range of currencies, which is great if you have international banking needs, and there is the option to apply for an overdraft. Customers can also use the corporate online banking portal, which includes accountancy software integration, plus the corporate mobile banking app.
There is a monthly fee involved, but the nature of the bank's personalised service means that account fees are tailored to each business customer. This bespoke charging structure makes it difficult to compare Handelsbanken with other business accounts, but expect to pay the top end of the scale for the one-to-one customer support.
Pro
Personalised service means the bank polls consistently well for business customer satisfaction
Con
Bespoke charging structure means account fees will likely be at the higher end of the spectrum
Metro Bank
Metro Bank is unusual in that it's a challenger bank that also has a branch network. And unlike its bigger high-street counterparts, those branches are open 7 days a week, 362 days a year. Business customers also get access to online and mobile banking to manage their finances on the go.
There are several types of business accounts on offer at Metro bank, which include an account for smaller businesses and an account for larger businesses (those with an annual turnover of more than £2 million).
There's a monthly fee of £5 for the small business account, although if you keep your balance above £5,000 that fee is waived, and you'll also get 50 transactions for free that month (rather than at the usual charge of 30p each).
Pro
Offers mobile and online banking plus branches that are open 7 days a week
Con
Smaller branch network compared to the main high-street banks
Santander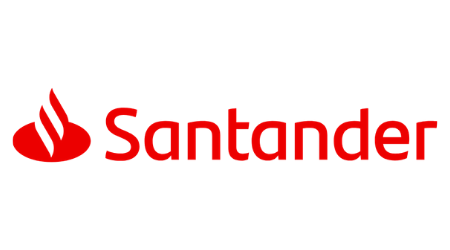 A well-known name on the high street, Santander has four business accounts available depending on the type, size and banking requirements of your organisation.
Its two main business accounts come with periods of free banking or discounted fees for startups and switchers, plus the 1|2|3 Business Current Account offers the opportunity to earn annual cashback on your credit turnover.
As well as Santander's own extensive branch network, there are also some banking services available at branches of the Post Office. There's a mobile banking app and an online banking service for businesses looking to manage their day-to-day finances digitally.
Pro
Free or discounted banking period on offer to startups and switchers
Con
After the free banking ends, the charges are not the most competitive
Barclays
There is a range of business accounts to choose from at Barclays, including ones designed for startups, charities, small firms or large businesses.
There are two main types of fees applicable on these accounts – monthly fees and individual transaction fees. There is a choice of price plans, and you can select the most economical one for you depending on the payments mix that your business normally requires (e.g. cash deposits vs electronic payments).
As with all the high-street banks, there's the option for business customers to bank online, via mobile or in person at a branch. There's also the opportunity to apply for other Barclays' business products, such as overdrafts, loans and insurance.
Pro
Range of business accounts on offer, with a choice of price plan
Con
Account fees could be cheaper elsewhere
Lloyds
One of the biggest banks in the UK, Lloyds offers different business accounts to startup businesses, established businesses and charities.
New account holders and people switching to a Lloyds business account can enjoy an initial 12 months of free banking. After that, there are transaction fees involved and a set monthly account fee, which is £7.
Customers can take advantage of mobile, online and branch banking, and have the option of applying for other financial services from Lloyds, including business overdrafts, credit cards and savings accounts. Business account holders can also choose from a range of card payment solutions from the Lloyds Cardnet service, which allows them to take customer payments in person, online or on the phone.
Pro
Option to take card payments from your customers
Con
Monthly fee and other charges for depositing cash and cheques
First of all, fees are often higher – you can get yourself a free current account pretty much anywhere, but it won't be as easy for your business. Secondly, there are more options and different ways of approaching business banking, so the best deal for your business will largely depend on what your business looks like. But no worries, we'll help you figure out how to approach this particular problem.
Useful tips on how to choose the best business bank account for your business
There are many factors to consider when choosing a business account, many of which apply whether you are a foreigner or a UK resident. It's important to do your research and think about the following:
Cost. Pricing structures can be complicated for business bank accounts. Some have monthly fees, some have transaction fees and many have both. So think about how you'll use your account and what will work out to be the cheapest option for you.
Your type of business. It's a good idea to look for something that's as tailored to your business as possible. Some banks offer both startup accounts and ones that are designed for more established businesses.
Cash. If you take a lot of cash payments and need to load this cash into your business account, you'll want to make sure that you have a bank branch nearby.
Ways to bank. Some business owners prefer to discuss banking in person, while others would rather have a great mobile app that makes banking slicker on the go. Not all banks will provide both.
Accepting payments. Do you need to set up card payment terminals as well as a business account?
Accounting software integration. If you're managing a small business, being able to do banking and accounting from the same place makes life easier. Popular integrations include Xero, QuickBooks and FreeAgent.
Related financial products. Do you also need a savings account, insurance or a business loan, and does your chosen bank provide these?
International banking. Do you trade abroad or need to make a lot of international payments? Check if you can do this with the business account or if you can open an accompanying account in a different currency.
Bad credit. If you have a poor credit history, you might be more likely to have your business account application rejected, but some banking providers specialise in accounts for these type of customers (we mention more on this below).
Address checks. Some of the digital-only banking providers don't ask for proof of address. This is particularly relevant if you have bad credit or are a foreigner without a UK address and are looking to open a business account here.
Business bank account fees explained
Unlike with most personal current accounts, many business accounts come with costs attached, which can range from a monthly fee simply for having the account, to a charge for paying in a cheque.
We outline the main types of business account costs below – bear these in mind when you're looking at a bank's pricing structure or an account's terms and conditions:
How can I apply for a business account?
Once you've researched and chosen which business account you'd like to go for, you'll need to apply to that banking provider to open it. Many applications can now be done online or through a mobile app (especially given the growing number of digital-only accounts), although some banks with a branch network might ask you to visit in person.
Every business bank account will have a slightly different application process, but here is a general list of information and documents that you should have to hand:
Your business name and address
Your own personal details and contact information
A form of ID
Proof of address
Estimated business turnover
Personal banking/financial statements
Not every banking provider will ask you for all of this documentation, and on the flip side, there may be some who request even more detailed information about your business and its finances.
Most business bank account providers will also carry out some kind of credit check on you, although there are a few that will let you open an account without one (but be aware these products tend to come with higher usage fees). For more information on opening a business account without a credit check, check out our guide to opening a business account with a bad credit score.
Best business banks for customer satisfaction in 2021
Our awards are decided by the only votes that really matter – yours. We asked customers of eight major business banking providers to tell us about their experiences. Now we can reveal how they rated these UK banks. Learn more about the awards here.
| Overall satisfaction | Customers who'd recommend | Issuer | Review | |
| --- | --- | --- | --- | --- |
| ★★★★★ | 97% | | Digital challenger bank Starling reigned supreme in our survey, scoring near-perfect marks, despite not having any branches. The customers we polled highlighted its easy-to-use app and low business banking charges. | Visit Starling |
| ★★★★★ | 94% | | Runner-up Barclays wasn't too far behind Starling. The bank operates different business accounts depending on company size, and our survey respondents praised its "helpful" customer service. | Read our review |
| ★★★★★ | 93% | | Long-established Lloyds Bank also recorded an impressive "would recommend" score of 93% in our survey. It offers business accounts for new and established businesses as well as one for clubs and charities. Customers cited the bank's reliability and account holder support as positive points. | Read our review |
| ★★★★★ | 90% | | Santander operates a range of different business accounts, some of which come with discounted fees for first-time customers. Customers in our survey praised this provider's online banking features and "friendly" staff. | Read our review |
| ★★★★★ | 90% | | Although its branch network is mainly confined to Scotland, Bank of Scotland offers accounts to businesses across the UK. It has several business account options to choose from, and there is a dedicated resource centre especially for business account holders. | Read our review |
| ★★★★★ | 82% | | TSB relaunched on the UK high street in 2013, but its recent branch closures were highlighted by some business account holders in our survey. But TSB does offer an initial period of free business banking for six months, and some of our respondents were very happy with the customer service they had received. | Read our review |
| ★★★★★ | 81% | | HSBC, the largest bank in the UK, didn't poll as strongly as some of its counterparts in our survey, posting a rating of 3.5 stars. Like some of the other banks here, it offers a free banking introductory period for startups or businesses switching their account to HSBC, after which fees apply. | Visit HSBC |
| ★★★★★ | 74% | | NatWest brought up the end of the table in this year's business banking survey, with a star rating of 3. Three-quarters of the customers we polled would still recommend the bank to a friend, although there were mixed reviews about its level of customer service. | Read our review |
Business banking ratings
★★★★★ — Excellent
★★★★★ — Good
★★★★★ — Average
★★★★★ — Subpar
★★★★★ — Poor
Our customer satisfaction scores ("Customers say") are based on a survey of 250 customers carried out in December 2020.
Summary: Finder's best business bank accounts in the UK 2021
Ultimately it depends on what you want the account to do and also on your circumstances; however, here are our top picks:
Best for small businesses, sole traders and freelancers: Tide
Best for international spending: Revolut
Best for app and online banking: Starling
Best for bad credit: Cashplus
Best for invoice services: ANNA Money
Best for beginners and startups: Amaiz
Best for free banking: TSB
Best for cashback: CardOneMoney
Best bank for business UK 2020 by customer service
In August 2020, the business banking service quality survey was conducted by the BVA BDRC. SME customers with business current accounts were asked how likely they would be to recommend their provider, their provider's online and mobile banking services, services in branches and business centres, SME overdraft and loan services, and relationship/account management services to other SMEs. The findings are reported below.
| Ranking | Provider | Score |
| --- | --- | --- |
| 1 | Handelsbanken | 79% |
| 2 | Metro Bank | 67% |
| 3 | Santander | 63% |
| 4 | Barclays | 59% |
| 5 | Lloyds Bank | 55% |
| 6 | NatWest | 54% |
| 6 | Yorkshire Bank | 54% |
| 8 | Clydesdale Bank | 52% |
| 8 | HSBC UK | 52% |
| 10 | Bank of Scotland | 51% |
| 11 | The co-operative bank | 50% |
| 12 | TSB | 47% |
| 13 | AIB | 45% |
| 13 | Royal Bank of Scotland | 45% |
| Ranking | Provider | Score |
| --- | --- | --- |
| 1 | Barclays | 73% |
| 2 | Metro Bank | 72% |
| 3 | Santander | 69% |
| 3 | NatWest | 69% |
| 3 | Lloyds Bank | 69% |
| 6 | Bank of Scotland | 65% |
| 7 | Royal Bank of Scotland | 63% |
| 7 | HSBC UK | 63% |
| 9 | Handelsbanken | 62% |
| 9 | Yorkshire Bank | 62% |
| 11 | Clydesdale Bank | 57% |
| 12 | TSB | 52% |
| 13 | AIB | 44% |
| 14 | The co-operative bank | 41% |
| Ranking | Provider | Score |
| --- | --- | --- |
| 1 | Handelsbanken | 78% |
| 2 | Yorkshire Bank | 65% |
| 3 | Santander | 63% |
| 4 | Barclays | 61% |
| 4 | HSBC UK | 61% |
| 6 | Clydesdale Bank | 59% |
| 7 | Lloyds Bank | 58% |
| 7 | NatWest | 58% |
| 9 | AIB | 53% |
| 10 | Royal Bank of Scotland | 52% |
| 11 | Bank of Scotland | 51% |
| 11 | TSB | 51% |
| Ranking | Provider | Score |
| --- | --- | --- |
| 1 | Handelsbanken | 86% |
| 2 | Santander | 66% |
| 3 | Metro Bank | 63% |
| 4 | Barclays | 59% |
| 5 | Yorkshire Bank | 58% |
| 6 | NatWest | 57% |
| 6 | Clydesdale Bank | 57% |
| 8 | Lloyds Bank | 56% |
| 8 | AIB | 56% |
| 10 | TSB | 53% |
| 11 | HSBC UK | 52% |
| 12 | Bank of Scotland | 50% |
| 13 | The co-operative bank | 49% |
| 14 | Royal Bank of Scotland | 48% |
| Ranking | Provider | Score |
| --- | --- | --- |
| 1 | Handelsbanken | 73% |
| 2 | Metro Bank | 72% |
| 3 | Lloyds Bank | 61% |
| 4 | TSB | 58% |
| 5 | Yorkshire Bank | 55% |
| 5 | Clydesdale Bank | 55% |
| 7 | Santander | 54% |
| 7 | Bank of Scotland | 54% |
| 9 | HSBC UK | 53% |
| 10 | Barclays | 52% |
| 11 | NatWest | 50% |
| 12 | The co-operative bank | 47% |
| 13 | Royal Bank of Scotland | 40% |
| 14 | AIB | 38% |
Source: BVA BDRC.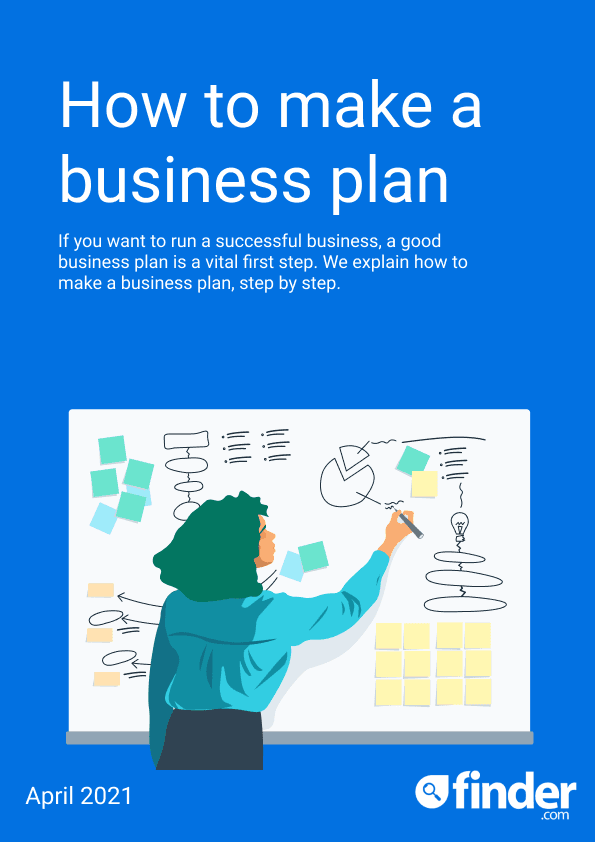 If you're setting up a business, a business plan is vital to your success.
Use our free business plan toolkit including a walk-through guide, business plan template and example business plan.
Frequently asked questions
Read more on this topic