Whether you're an experienced trader or a beginner, you'll want a share dealing account that gives you access to the markets you're considering, and offers the best value for money. Fees, tools, charts and safeguards differ, so we set out what you get and the costs.
The table shows the price per trade, the frequent trader rate, which is the rate that you'll get if you trade often, and any platform fees. When you've chosen, hit "Go to site" to get started.
Compare share dealing platforms
Table: sorted by promoted deals first
All investing should be regarded as longer term. The value of your investments can go up and down, and you may get back less than you invest. Past performance is no guarantee of future results. If you're not sure which investments are right for you, please seek out a financial adviser. Capital at risk.
What's a share trading account?
A share trading account (also known as a brokerage account and a share dealing account) lets you buy and sell company shares. They sometimes also give you access to exchange-traded funds (ETFs) and other fund types. Accounts differ in the range of shares you can trade on them, so if you're keen on owning a bit of Apple, for example, you'll need a broker that lets you trade US shares. You can find out which accounts offer which types of shares in the provider details in our table, above, and also in provider reviews. It's worth considering opening a stocks and shares individual savings account (ISA) to "hold" your investments because you can invest up to £20,000 a year in ISAs and you won't have to pay tax on the profits. But you might have to pay a fee for the ISA, depending on the platform you use.
Share trading jargon explained
Commission. The fee you pay to make a trade. In our table above, this is the "Price per trade".
Frequent trader rate. Some providers offer lower fees if you made a certain number of trades in the previous month. The number and rate differs between platforms, but it's worth checking this rate if you're likely to make more than 10 trades a month.
Platform fees. Some providers add fees based on how much money you're investing.
Robo-adviser. A type of investment platform that invests for you in ready-made portfolios (groups of different investments).
Stop Loss and Take Profit. Tools to help limit your losses if your shares go south.
Charting tools. Tools that create charts giving insight into the movements of the stocks. Generally for more advanced investors.
What are the different types of trading account?
There are several types – each with pros and cons.
The big, established players tend to offer a comprehensive service but with higher fees; examples are Hargreaves Lansdown and IG.
Then there's a breed of zero or low-commission accounts, which tend to be from challenger brands, and via an app or online. These include eToro and Trading 212 and Freetrade.
Thirdly, there are robo-advisers. These are platforms and apps that invest for you in ready-made portfolios. They're aimed at helping you diversify your investments at a low cost. You typically can't choose specific investments to make up a portfolio with these. They're popular with beginners. Examples are Moneyfarm, Moneybox and Nutmeg.
How do I choose the best share-trading platform?
Establish how often and how much you'll trade. How regularly do you plan to buy and sell shares, and how much do you want to spend on shares? This will determine the type of access you might want, as well as what you're charged.
Compare fees. Different providers have different fee structures, such as lower fees if you trade more often. More on this below and in our guide to investment fees.
Tools and other features. Consider the trading features and tools, such as Stop Loss, that can help you minimise risk.
Range and type of stocks and funds offered. If you want access to international stocks, you'll need to check that a provider offers them.
What are the fees and charges from share trading?
After you've set up an account, you'll be able to browse shares to buy. You can select shares based on quantity, or based on value. Once you've bought your shares, they will appear in your portfolio.
Share dealing platforms make money through various fees and charges when you buy shares. Here's a list of typical ones:
Account fee. This charge can be monthly or annually.
Inactivity fee. Some platforms charge you if you stop trading, but this is a decreasing trend as providers compete for customers.
Price per trade. The more often you trade, the more likely you'll get a discount on this.
Stamp duty reserve tax (SDRT). UK shares traded electronically incur 0.5% SDRT.
Why it's important to compare fees
Trading fees can quickly add up and eat into profits. So it's important to know upfront what you're likely to be charged for so you can maximise any returns. Here are two examples of charges, based on real platforms, for someone who makes 12 trades a month.
Fees based on trades in previous month

First month. 12 trades x £10 a trade = £120
After first month. 12 trades x £5 a trade = £60 a month
Total for year: £780
Likely to suit the frequent trader

Flat fee per trade

First month. 12 trades x £7 a trade = £84
After the first month. 12 trades x £7 a trade = £84 a month
Total for year: £1,004
Likely to suit the infrequent trader

Free? What's the catch?
Finder's investment expert Zoe Stabler answers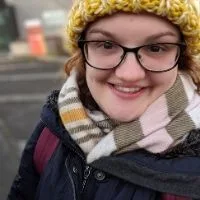 A platform which boasts zero commission might seem like a free lunch, but of course these platforms make money in other ways.
While adding money to your trading account is typically free, withdrawing it can cost $5 (about £3.60) on some platforms. Trading in another currency, such as for foreign shares, can incur a currency conversion fee of anything from 0.1% to 1.5% of the amount you convert for each trade.
You might also encounter "inactivity fees" – which can sting the most. These are where a provider charges you for having money in your account when you haven't traded for a while (anything from a few months to two years). Inactivity fees can work on a rolling month-by-month basis at around £10 each month, or can be a set fee of up to £100.
Many of the providers we've reviewed have a "freemium" model – you get basic access and a certain number of trades for free, but there's a charge for upgrading to more features, like access to research and better charting tools, and more trades each month.
Typically platforms that offer zero commission also offer riskier investment options, so are not always the best choice for a beginner.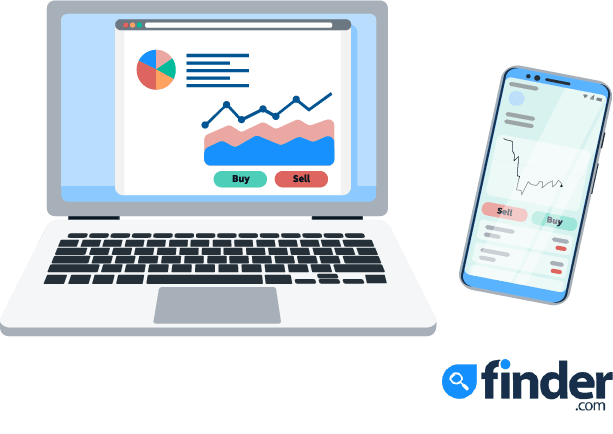 Two in three people (67%) in our poll were planning to buy stocks and shares
Finder survey of 2,000 people, May 2020
Risks to consider
Investing comes with risk. The value of the shares you buy could go down for many reasons, such as some negative press, the company releasing less than expected earnings or, as in the case in 2020, a pandemic. You need to ensure that you're not investing money that you can't afford to lose and that you take risks that you are comfortable with.
Stocks and shares are a riskier investment to government bonds or cash savings. Do your research into a company. If you're starting out, consider avoiding newy floated stocks if there's not enough information on them to make a decision and avoid over-the-counter (OTC) stocks that aren't on a major stock exchange.
Did you know?
Companies usually get listed on the stock exchange when they've done an initial public offering (IPO). This can also be known as floating, flotation, or just 'going public'. There are other ways a company can become listed, for example by being taken over by an already listed company.
Frequently asked questions
Warning: The value of investments can fall as well as rise, and you may get back less than you invested. Past performance is no guarantee of future results.*Disclaimer: The offers compared on this page are chosen from a range of products finder has access to track details from and is not representative of all the products available in the market. Unless indicated otherwise, products are displayed in no particular order or ranking. The use of terms 'Best', 'Top', 'Cheap' including variations, are not product ratings and are subject to our terms of use. You should consider seeking independent financial advice and consider your personal financial circumstances when comparing products.
Read more on this topic