Compare investment options
Find out how to choose what kind of investment suits you and compare investment options.
---
25-minute delay on stock prices.
Meet Finder's investment experts
Our team can help you navigate the world of investing. We start with the basics – like why people invest – explain the jargon and offer practical tips.
AS SEEN ON:






Popular investing guides, comparisons and news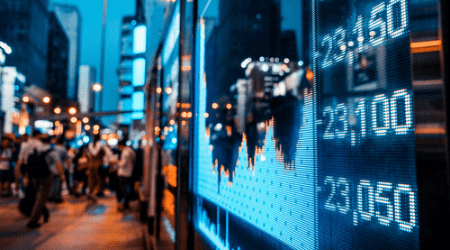 A share-dealing account could be a nice way to make some extra money. Our guide explains the need-to-knows, and compares a number of share-dealing accounts.
Share dealing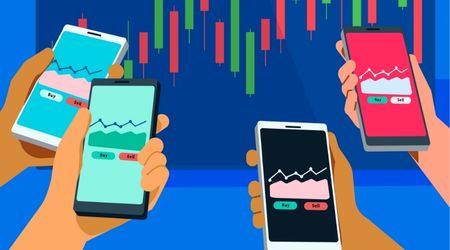 We've tested, analysed and scored trading apps to find the 10 best trading platforms in the UK, who they're best for and the pros and cons.
Are you looking to buy shares in a UK company? This beginner's guide tells you what you need to do to buy shares easily.
A beginner's guide to investing in the UK. Find out why investing might be good for you and see a breakdown of all your options.
FEATURED OFFER
Pay 0% commission, buy shares or fractional shares and build your portfolio.
Go to site
Stocks and shares ISAs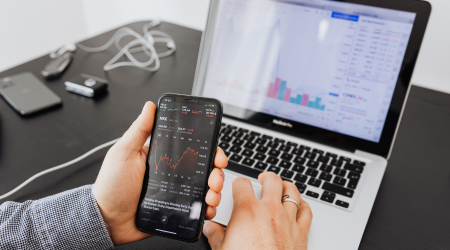 Looking to invest in an ISA and not sure how to open an account? Read our guide as we look what types are available and how to invest.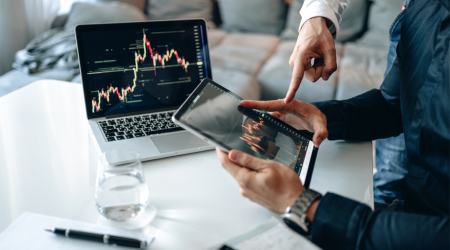 We've reviewed the best stocks and shares ISA accounts in the UK, explaining who they might suit and what the benefits and drawbacks are.
Stocks and shares ISAs can be a great way to grow your money over time. Check fees and features in our comparison table, or read the guide and find out more.
FEATURED OFFER
Get a free share worth up to £100 when you open an ISA. ISA rules & terms apply.
Go to site
ETFs
Looking for the best-performing ETFs? Read our guide and find out which ETFs performed best last year and which are trending on platforms today.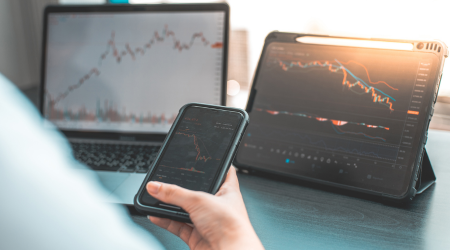 ETFs and index funds might appear to be exactly the same, but they have some key differences. Find out what they are and how they're traded.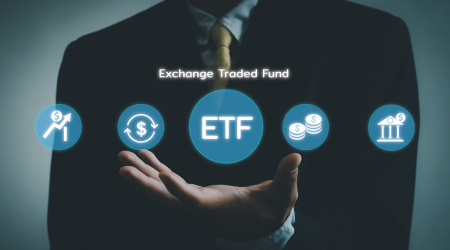 How do ETFs actually work? Our beginner's guide explains everything, from the benefits and drawbacks of ETFs to the different types available.
FEATURED OFFER
Choose from over 13,000 stocks, ETFs and trusts and pay 0% commission on US shares.
Go to site
SIPPs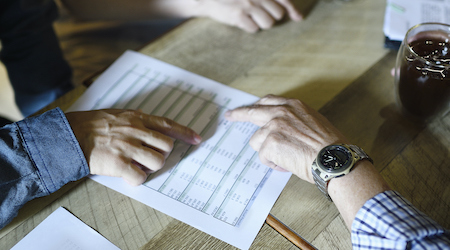 We explain the pros and cons of having multiple SIPPs, and how having more than one SIPP affects pension tax relief.
Explore the features of self-invested personal pensions and find the best SIPP for your pension pot based on its size and features.
Saving enough money to guarantee yourself a comfortable retirement can be complicated. If you're thinking of investing, a SIPP can be a viable option.
FEATURED OFFER
Open a SIPP and pay no SIPP subscription fee for your first 6 months. T&Cs apply. Capital at risk
Go to site
Platform reviews
We've put the leading share dealing companies in one place. Simply click on a provider to read an in depth review.
FEATURED OFFER
Claim a free share up to £100. T&Cs apply. Capital at risk
Go to site
Cryptocurrency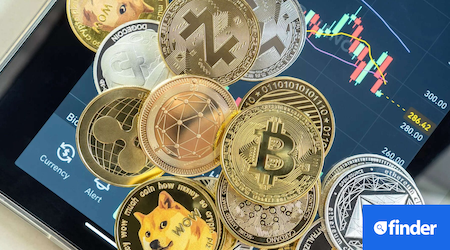 Want to buy, sell or invest in crypto in the UK? We've compiled a vetted list of the best crypto exchanges and trading platforms to help you get started.
Find out what you should know about altcoins, mining and everything else in this guide.
In this guide, we look at what altcoins are and help you understand and compare some of the strongest ones in the cryptocurrency market.
FEATURED OFFER
Buy Crypto on an easy to use platform. Crypto is unregulated in the UK
Go to site
All investing should be regarded as longer term. The value of your investments can go up and down, and you may get back less than you invest. Past performance is no guarantee of future results. If you're not sure which investments are right for you, please seek out a financial adviser. Capital at risk.