Compare savings accounts
Our comparison table is your shortcut to the right savings account.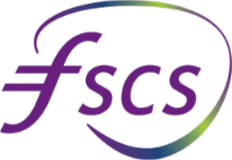 Is my money safe?
The Financial Services Compensation Scheme (FSCS) guarantees that it will step in to compensate the first £85,000 (£170,000 for a joint account) you have saved with a UK-authorised bank, building society or credit union in the event that the business goes bust.
Compare savings accounts
Table: sorted by interest rate, promoted deals first
We compare the following savings accounts
There are a lot of savings accounts available out there, so you want to decide which type is best for you first, in order to make the comparison a bit easier. If you have never opened a savings account before and would like to know how, then we have a guide on opening a new savings account.
Why should I compare savings accounts?
Chances are that if you're on this page you know this already, but choosing the right savings account can make a significant difference for your finances. Interest rates aren't stellar these days, but there are still gains to be made.
1-2% more or less may not seem like much, but the more you build up your savings, the more difference it'll make. Say you have £2,500 set aside. With 1.5% annual interest, it'll earn you £37.50 after a year. With 4% interest though, you'll get £100. The difference between a pub lunch for two at the local Spoons and a nice dinner in a fancy restaurant. Just saying.
The other important thing to keep in mind is that there are different types of savings accounts with different features that fit different saving profiles. A 50-year-old that has been saving all their life will not need the same savings account of a young graduate at their first job. So you should compare accounts, rates and features to find the best savings account for you. Learn more about the best places and type of accounts to save money.
How do I compare savings accounts?
Savings accounts aren't the most complicated products in the personal finance world, so the list of their most relevant features is fairly short:
Access. This is probably the first decision you need to make. Are you okay with your savings being locked away for a certain period of time? What if there's an emergency? There are instant access savings accounts where you can withdraw the money with no notice needed to be made to your bank or building society. In contrast there are fixed-rate savings accounts where you can earn a higher interest rate but need to keep the money in the account for a fixed period of time.
Interest rate. Interest rate is obviously one of the most important factors to consider. Just be aware that, depending on how much you can deposit into the account and when, higher interest rates don't always come with higher overall returns. You can browse savings accounts sorted by interest rate here.
Minimum and maximum deposit. Some top-paying savings accounts either have a high minimum deposit (so most small savers can't get them) or a fairly low maximum deposit (great for small savers but you'll still need a different solution for the rest of your savings if you have more).
Time limit/introductory rate. Many savings accounts (particularly fixed rate bonds and regular savings accounts) expire after a certain period of time. Make sure you're aware of what happens to your savings next. Also, if you find a really great rate somewhere, chances are it will only last for one year or so. More on this below.
Overall earnings. Okay, this isn't exactly a feature, but it's an easy way to compare deals when things get complicated. Think of how much money you want to put into your new account, figure out how much it'll earn you and compare different deals to find out which the most lucrative is.
Expert explainer: How to safely switch your savings
Kate Steere
It may seem a daunting task to switch savings accounts. But by not doing so, you could be losing out on hundreds - maybe even thousands - of pounds in interest each year.
When inflation is high, the value of your savings becomes less in real terms. Essentially, what you can buy with the money sitting in your savings account now, is less than what you could buy a year ago. That's why it's important to earn as much interest as you can to minimise the effect of inflation on your savings.
While there may not be a switching service like there is for current accounts, it's still easy to switch savings accounts. The first step is to compare the best rates available for your chosen type of savings account.
The next step is to check if the provider is protected by the Financial Services Compensation Scheme (FSCS). This means that your deposits are protected up to £85,000 (£170,000 for joint accounts). So if the provider were to go bust, you could get your savings back. One thing to be aware of though, if you have multiple accounts with one banking group, these all contribute towards the £85,000 limit. You can check whether a provider has FSCS protection by looking for the logo in our comparison tables.
If you're worried about sending a large amount of money at once, you can start by sending a small amount - say £1 - to check it arrives safely. Then you can transfer across your remaining savings balance. However, make sure to check your new savings account allows multiple deposits - some fixed-rate accounts won't allow you to make further additions.
Finally, if you're worried about not being able to access your savings, then it's probably best to go for an instant access or easy access account. You may get higher rates with a fixed-rate bond, but your money will be locked away for the duration of the term and you won't be able to access it.
An overview of our savings comparison
| | |
| --- | --- |
| Savings account types include | Easy access, cash ISAs, fixed-rate bonds, notice accounts, regular savers |
| Number of accounts | 1798 |
| Opening options | Branch, website, mobile app, post, telephone |
| Best easy access rate | 8% |
| Best cash ISA rate | 5.86% |
| Fixed cash ISA terms | 11 months - 7 years |
| Best fixed-rate bond rate | 6.2% |
| Fixed bond terms | 1 month - 7 years |
| Best notice account rate | 5.75% |
| Notice account periods available | 7 days - 200 days |
| Best regular saver rate | 8% |
Savings accounts vs inflation
If you read personal finance news, you may have previously heard about savings accounts that "beat" inflation.
That's because if you keep your savings in an account that pays less than the inflation rate, your money will be worth less and less every year. Inflation causes goods to become increasingly more expensive, which means that, with the same amount of money, you can buy less.
If you stash your savings under the mattress long enough, they'll lose most of their value – just ask your grandmother how much it was for a loaf of bread fifty years ago.
An interest-paying savings account can partially prevent that, but unless the rate beats the inflation, you're still losing purchasing power and, by extension, money, even if it may not look like it.
Just to give you an idea, in October 2019 the 12-month inflation rate was 1.5%. While a decent number of fixed term and regular savings accounts will pay more than that, your average high-street easy access account probably won't. Sadly, a combination of global factors have driven inflation up to some historic highs. As of November 2022, the Consumer Prices Index (CPIH), which includes homeowners' costs and is the main measure of rising prices in the UK, was at whopping 9.3%. This isn't set to go down any time soon, sadly. This means that even the most market-beating interest rates will struggle to keep up with inflation today.
Setting up a savings strategy
Avoiding spending is certainly the hardest part of saving, but deciding where to keep the money you've industriously put aside isn't all fun and games either. Here's some advice on how to approach the problem:
What are introductory bonus rates?
Something to look out for when browsing savings accounts is high interest rates for new customers, often referred to as "introductory bonus rates". While this is definitely an alluring feature, remember that when the introductory period is up you're likely to be left with a significantly lower interest rate. Because of this, it may be a good idea to keep your account open while you qualify for the introductory rate, before switching to an account with a better rate once the introductory period is finished.
If you decide to go with an account offering an introductory bonus rate, make sure you're clear on the terms so you don't end up losing the rate. For example, if you withdraw money before the end of the introductory period the introductory rate may be withdrawn.
Are savings taxed?
A taxpayer who pays the basic rate of income tax can earn up to a maximum of £1,000 from interest payments on a savings account without paying tax, while a higher rate taxpayer can earn up to £500 before paying tax. This is what's known as the Personal Savings Allowance.
The Personal Savings Allowance is in addition to money earned from an ISA account, which is all tax-free.
What is the FSCS?
Short for Financial Services Compensation Scheme, the FSCS protects customers when financial services fail. Look out for its logo on the financial products you're comparing. If your money is in a bank – an institution that holds a banking licence – then up to £85,000 is protected by the scheme if the bank goes bust. However, if you had more than £85,000 across two banks in the same group – such as HSBC and First Direct – then only £85,000 is protected. Find out more about banking brands that share the same FSCS protection.
Since 2001, the FSCS has helped millions of UK customers, paying out billions of pounds. If a firm has stopped trading or does not have enough assets to pay up, the FSCS will step in.
Best banks for savings customer satisfaction in 2023
In 2023, we published our customer satisfaction survey on savings accounts in England, Scotland, Wales and Northern Ireland. Here's the full list of providers we considered and how many of their customers said they would recommend them to a friend. Learn more about the results and the winners.
| Savings provider | Logo | Overall satisfaction | Would recommend | Review | Link |
| --- | --- | --- | --- | --- | --- |
| Shawbrook Bank | | ★★★★★ | 87% | Shawbrook is a specialist savings bank with a range of savings products including cash ISA, easy access accounts, fixed rate bonds and notice accounts. It posted an impressive 87% "would recommend" score in our inaugural savings customer satisfaction survey. | Read our review |
| Post Office Money | | ★★★★★ | 86% | Post Office offers both online and brand-based savings products, which makes it popular with customers. It posted a "would recommend" score of 86% and customers commented on its trustworthiness and "helpful" staff. | Read our review |
| Yorkshire Building Society | | ★★★★★ | 87% | With Yorkshire Building Society, you can choose from a range of savings accounts including regular savers. The building society also has a series of savings pledges that look to support members by letting them know of new deals first and supporting them if their personal circumstances change. | Read our review |
| Santander | | ★★★★★ | 84% | High-street bank Santander comes with all the advantages of a big bank and offers a wide range of savings accounts. Customers particularly liked how easy it was to use and its decent rates of interest. | Read our review |
| Nationwide | | ★★★★★ | 82% | The last building society that does banking on a national level, Nationwide offers its members exclusive savings accounts. Our survey found that customer's recommended Nationwide for its "friendly" customer service and competitive interest rates. | Read our review |
| AA Savings | | ★★★★★ | 82% | AA Savings has a varied range of savings accounts including products exclusively for AA members. It recorded a very decent 82% "would recommend" score from its customers that we surveyed. | Read our review |
| Virgin Money | | ★★★★★ | 81% | Virgin Money has a decent variety of savings accounts available to new customers, as well as exclusive accounts linked to its current account. Customers remarked on its easy-to-use app and regular communication. | Read our review |
| Barclays | | ★★★★★ | 78% | Savings accounts by Barclays come recommended by 78% of its customers in our survey. Respondents highlighted its good customer service and decent interest rates. | Read our review |
| Marcus by Goldman Sachs | | ★★★★★ | 74% | Marcus by Goldman Sachs has a limited amount of savings accounts available, but still scored 4.5 out of 5 in our survey. It's based online and customers praised its app and account management features. | Read our review |
| NatWest | | ★★★★★ | 76% | NatWest has savings accounts for every financial need. Its products range from regular savers, fixed rate ISAs to children's savings accounts. It clear the bank promotes long-term loyalty, with some customers having held an account with the bank for over 30 years. | Read our review |
| Halifax | | ★★★★★ | 76% | Part of the wider Lloyds Banking Group, Halifax has several savings options, ranging from easy access accounts to fixed term savings. Many customers in our survey higlighted the quality of both its customer service and its mobile banking app. | Read our review |
| Tesco Bank | | ★★★★★ | 75% | The financial arm of the supermarket, Tesco Bank has a range of different savings accounts including a good variety of fixed term savers. Respondents liked its easy-to-use app and its trustworthy service. | Read our review |
| HSBC | | ★★★★★ | 70% | HSBC has lots of different savings accounts on its roster. Like other banks, there are accounts that have exclusive rates for its current account customers. Respondents liked it for its reliable and secure brand. | Read our review |
| Paragon | | ★★★★★ | 70% | Paragon has cash, easy access and fixed rate ISAs on its roster, alongside a Lifetime ISA product. Respondents praised it for offering both long- and short-term savings options. | Read our review |
Customer satisfaction ratings methodology
In December 2022, we ran a customer satisfaction survey on savings accounts. 2,224 people answered and told us how happy (or not) they were with their savings provider.
The survey asked respondents how satisfied they were with their savings account on a scale from 1 to 5, and also whether they would recommend their savings providers to a friend or not. We turned the results into star ratings and shortlisted the top-performing brands for our awards. Where there was a draw in terms of star ratings, we used the recommendation score (the percentage of customers who said they would recommend the brand to a friend) as a tie-breaker.
Savings ratings
★★★★★ — Excellent
★★★★★ — Good
★★★★★ — Average
★★★★★ — Subpar
★★★★★ — Poor
The customer satisfaction score is based on a survey of 2,224 customers carried out in December 2022.
Frequently asked questions
We show offers we can track - that's not every product on the market...yet. Unless we've said otherwise, products are in no particular order. The terms "best", "top", "cheap" (and variations of these) aren't ratings, though we always explain what's great about a product when we highlight it. This is subject to our
terms of use
. When you make major financial decisions, consider getting independent financial advice. Always consider your own circumstances when you compare products so you get what's right for you.