Compare life insurance
Protecting your family is your priority. Helping you find the right life insurance cover for a sensible price is ours.
Compare life insurance providers
Existing medical conditions covered
Guaranteed price match
Feefo award winning service
Go to site
Compare life insurance providers
Do I need life insurance?
While life insurance isn't the most uplifting topic, it could turn out to be one of the most important decisions you make in your lifetime.
The first step to take when assessing if you should take out cover is to consider the financial stress that your family would suffer if you were suddenly no longer around to provide a steady income. Whether it be the birth of your first child or the purchase of your first home with your spouse, the moment that others become financially dependent on you is the moment you should consider taking out life cover.
Significant life events that may lead to taking out life insurance:
Getting married
Buying or upgrading a new home
Taking out a mortgage
Birth of your first child
Change in your personal health
Read our complete guide to life insurance benefits.
What are the different types of life insurance?
There are two main types of life insurance cover:
Term insurance. Term insurance is probably the most common form of life insurance cover. Term insurance is life insurance that lasts for a fixed period or term. If you pass away within the policy term, then your insurance company will pay a lump sum to your dependants. However, if you don't pass away during the policy, then it lapses and you will no longer be covered, nor will you receive any form of payment.
Whole-of-life cover. Whole-of-life cover offers insurance protection for your entire life. This means your insurance provider will pay out in the event of your death whenever it occurs. This type of life insurance will have much higher premiums than term insurance because it means that the insurance provider is increasingly more likely, if not definitely, going to have to pay out in the event of your death. Although whole-of-life insurance is not as popular as term life insurance, many find it useful to combat inheritance tax.
What type of term life insurance policy can I get?
There are a number of different life insurance policies out there, so you will need to decide which one is the right one for you. Maybe you've just got yourself a hefty mortgage and you're looking for life insurance while you pay it back, or you've just had your first child and you're looking for life insurance while they are financially dependent on you. Well, you're in luck. There are a whole host of different term life insurance policies to suit your individual needs.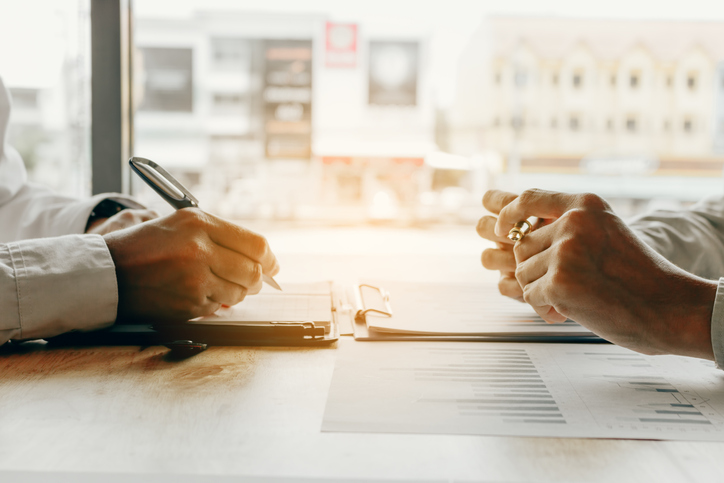 Level term. This is a standard term policy. Your policy will stay the same throughout its term, meaning that it won't change with inflation and your premiums will stay the same. This type of policy tends to be a popular choice for those with a mortgage, and many people will take out life insurance to coincide with the term of the mortgage, which is usually 25 years. It means that in the tragic event of your death, your loved ones won't struggle to meet mortgage repayments or be forced to move.
Increasing term. This type of policy (also known as an index-linked policy) combats the expected rise in living costs. This means your policy increases slightly every year in line with the retail price index (RPI) or a fixed amount. While this is a good way of protecting your lump sum against increased living costs, it also means that your premiums will increase too.
Decreasing term. With this policy, your cover will gradually decrease over time, as will your premiums. This policy is a popular choice if you only want life insurance to cover a mortgage or debt that gradually reduces over time.
Convertible term. This means that you are able to convert your policy from a fixed-term policy into a whole-of-life policy if you wish. Be aware that this would also mean an increase in premiums.
Renewable term. This policy gives you the option of renewing your policy without the need for a health review.
Joint life. This is a shared policy between spouses or partners. It could potentially save you some money, given that you would only pay one premium between the two of you. However, it is important to understand that when the first policyholder dies, the lump sum will be paid out and the other policyholder will no longer be insured.
Family income benefit. This is a type of decreasing term insurance that offers an income rather than a lump sum. If the policyholder dies within a fixed period, then the dependants would receive an annual tax-free income payment for the remainder of the policy term. For example, if you had this policy for 25 years and passed away after 20 years, your dependants would be paid an annual income for 5 years.
Which whole-of-life insurance policy can I get?
There are different types of whole-of-life insurance policies, including:
Flexible whole of life. With this policy, part of your premium will be put into an investment fund. This means that the amount of money you receive will depend partly on how well your investment has performed. Your cover is usually reviewed every ten years, during which you can choose whether to increase or reduce your premiums and cover.
Non-profit whole of life. With non-profit whole-of-life insurance, you'll only be required to pay fixed premiums and there is no investment side to the policy. You're lump-sum payment is also fixed.
For-profit whole of life. A for-profit whole-of-life insurance policy includes an investment element meaning that the pay out on death is a fixed fee plus any profits/bonuses from investments. It is important to consider market inconsistencies when looking into this type of insurance, and the impact these could potentially have on your lump-sum payment.
Unit-linked whole of life. With this policy, the regular premiums you pay are used to purchase units in investment funds. The policy's value is dependent on the performance of these funds and grows in value as the number of units grows. It can go up or down, and there is no guarantee attached.
Low cost whole of life. This is similar to a for-profit policy. Your premiums are invested and in the event of your death, your dependants will receive a guaranteed payout or the investment value, whichever is highest.
Over 50s/funeral plans. This policy typically covers funeral costs and is relatively simple to obtain. It is worth noting that the maximum pay out for this type of policy is a lot smaller than other policies.
Endowment policies. This type of policy is available on a for-profit or unit-linked basis, with premiums either being paid regularly or as a one-off lump sum. Endowment policies are a type of savings or investment and are available for a fixed period of time, usually between 10 and 25 years. If the policyholder dies before the end of this fixed period, the lump sum will be paid.
MUST READ: Review your policy regularly
Once you have cover in place, you should review your policy regularly to ensure you are not overinsured or underinsured. Events that can affect your policy include the following:
Marriage or divorce
Buying a new home
Children moving out or becoming financially independent
Retirement
Changes in health
Most advisers recommend that you review your life insurance policy at least once every 12 months. There may be a better-priced and/or more suitable option available.
What features or optional extensions should I look out for?
Before you purchase your life insurance, it's worth considering what additional features you're able to add to your policy. Take a look at some of these additional benefits:
Critical Illness cover. If you are diagnosed with a critical illness and unable to work, then this benefit would allow you to claim your lump-sum payment. However, most insurance providers will usually only pay out once, so if you receive a payout for critical illness, your dependants would not receive another lump sum after your death.
Terminal illness benefit. If you are diagnosed as terminally ill and are expected to pass away within 12 months, then this benefit entitles you to make a claim for your life insurance in advance. This is usually included within most life insurance policies.
Premium waiver. In circumstances where you become seriously ill or disabled and are unable to work, this benefit allows your insurance provider to relinquish your obligation to pay regular premiums.
Increasing cover. This enables you to increase your cover without any further medical evidence. You may want to increase your cover due to the birth of a child or if you're moving to a larger property.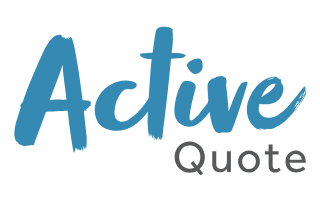 Compare leading life insurance providers
Compare the leading health insurance providers
Instant online quotes
Fee FREE insurance advice
Open 6 days a week
How can I save on my policy?
There are a few simple tricks that may end up saving you a great deal of money on your life insurance policy. Check them out below.
Determine an appropriate level of cover. Consider your current financial obligations and how long you are likely to require cover to determine an adequate amount of insurance. You may find that a cheaper policy with less features is still sufficient for your situation.
Review existing cover. You may already have some cover via your employer, or it may be included in other insurance products. Assess what is already in place and see if you need to upgrade.
Live a healthier lifestyle. Pre-existing medical conditions, smoking, alcohol consumption and obesity can all drive up your premiums; smokers usually pay double compared to non-smokers. Live a healthy lifestyle and be rewarded with lower premiums.
Speak with an insurance adviser. An adviser can use their knowledge of the market to help you find competitively priced cover.
Combine policies. Some insurers offer multi-policy discounts if you take out cover for your spouse or child, or if you take out other types of personal insurance with their company.
How to find the cheapest life insurance in the UK.
What are some of the key policy exclusions?
Insurance providers have rules and guidelines surrounding when they will and won't pay out. Make sure you read through your specific life insurance policy documents and understand the insurers rules and regulations surrounding claims and payments. As standard, most policies won't pay out in the event of death caused by the following:
Intoxication by drugs or alcohol
War or terrorism
Gross negligence or reckless behaviour
Suicide or self-inflicted injures
Traps to avoid
Make sure you avoid these common pitfalls when looking for life insurance cover:
Ignoring future costs. Think about your current bills and expenses and take into account what these will look like in the future. For example, if you have young children, the cost of school and university is likely to be significant in future years, so make sure you allow for this when assessing what you can afford.
Forgetting to cover the stay-at-home parent. Life insurance for a stay-at-home parent is also important. Consider points such as how much your family would have to spend on a cleaner and child care if the parent became ill, was injured or died.
Putting off taking out cover. Your premiums will only increase with age so think about taking out cover early to secure a competitive rate.
Going with the cheapest policy. The cheapest policy will usually offer a reduced level of cover. Make sure the premium matches the quality of the cover provided.
Skim over the terms and conditions. Take time to read the product disclosure statement carefully so you have a clear understanding of exactly what you will be covered for and the conditions for a benefit payment.
How can we help?
Speak to an expert adviser
Talk to a fee-free life insurance adviser from our partner ActiveQuote. Call free (mobile or landline).
Online life insurance quote
Complete our form to get a personalised life insurance quote to suit your particular needs.
Get instant quotes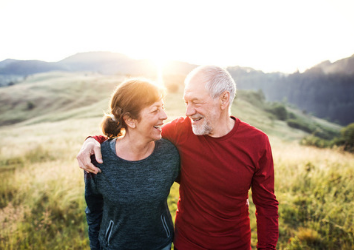 Over-50s life insurance quote
Compare online quotes from a range of leading over-50s life insurance providers.
Get instant quotes
Our 2021 life insurance customer satisfaction league table
We asked policyholders to rate their satisfaction with their life insurance company, and whether they'd recommend it to a friend. We've shown both for each brand in the table below. Our independent survey of 798 life insurance customers was carried out in December 2020.
| Overall satisfaction | Customers who'd recommend | Insurer | Review | |
| --- | --- | --- | --- | --- |
| ★★★★★ | 79% | | The largest general insurer in the UK, Aviva offers term life insurance, critical illness cover and over-50s life insurance. Life insurance customers in our poll praised Aviva's great customer service and clear information. | View deals |
| ★★★★★ | 80% | | Royal London has five different types of life insurance policies on offer, including one for people aged 50-95. Customers reported the company was easy to deal with and service was good. | View deals |
| ★★★★★ | 79% | | There are four policies to choose from with Legal & General, with the maximum age for application being 80. Several customers in our latest survey felt service was "reliable" and prices were "fair". | View deals |
| ★★★★★ | 77% | | SunLife's roots go back to 1810. It specialises in products for people aged 50 and over, with the maximum age for cover being 85. Customers reported a "simple" application process and good service. | View deals |
| ★★★★★ | 75% | | Better known as a bank, HSBC offers life cover, and cover for critical illness and income. For critical illness, cover must end before you're 70. Customers in our poll felt it was "reliable" and "dependable" but some flagged issues with service. | View deals |
| ★★★★★ | 76% | | Customers surveyed called Post Office Money reliable and easy to use, but some felt it was pricey. One major advantage it offers is that if you have children under four years old, you can take out cover for a year for free. | View deals |
| ★★★★★ | 73% | | Scottish Widows was founded in the early 1800s and has around 6 million customers. It offers life cover for a term, or as lifetime cover, and it offers critical illness with life cover. Many customers were positive but a few reported service issues. | View deals |
| ★★★★★ | 71% | | Last year's winner dropped a few places in our latest survey. Many customers still praised "easy", "helpful" service, though a few were less enthusiastic about their experience. LV= offers term life insurance, up to age 79, and term life with critical illness cover up to age 64. | View deals |
| ★★★★★ | 67% | | Zurich offers term life, and term life with critical illness as its options for life cover. There are often perks such as shopping vouchers when you sign up. Some customers in our survey felt prices were low, but service wasn't as good as it might be. | View deals |
| ★★★★★ | 67% | | Beagle Street is part of the BGL Group and offers level term, decreasing term and critical illness cover. Several customers highlighted low prices and joining perks, and were generally positive about the service. | View deals |
| ★★★★★ | 66% | | AIG offers a wide range of options for life insurance cover, including term life and critical illness policies. Customers in our poll highlighted "affordable" prices and "straightforward", "helpful" service. | View deals |
| ★★★★★ | 59% | | It's hard to miss Vitality's bright pink branding and dachshund mascot. Vitality offers three types of life cover, plus serious illness cover. Last year, the brand was highly commended. This time, scores were lower but customers felt generally positive, and several praised the rewards programme, which benefits those who live a healthier life. | View deals |
| ★★★★★ | 68% | | Direct Line has several options for life insurance, including a specialist over-50s life insurance policy for customers aged 50-85. Views about its service were mixed in our survey, but several customers felt the policies were good value. | View deals |
| ★★★★★ | 65% | | Canada Life offers level cover, increasing cover and decreasing cover life insurance, and the maximum age for applicants is 80. There are perks via its rewards app. Customers overall were neutral about the service, with a few praising it. | View deals |
| ★★★★★ | 62% | | Aegon offers life insurance, critical illness and income protection. Several customers in our survey highlighted Aegon's rates as a good deal. | View deals |
Frequently asked questions
Purchasing your policy
Choosing the right option
Adjusting your policy
Making a claim
---
Finder life insurance ratings
Our customer satisfaction scores ("Customers say") are based on a survey of 798 customers carried out in December 2020.
The offers compared on this page are chosen from a range of products we can track; we don't cover every product on the market...yet. Unless we've indicated otherwise, products are shown in no particular order or ranking. The terms "best", "top", "cheap" (and variations), aren't product ratings, although we always explain what's great about a product when we highlight it; this is
subject to our terms of use
. When making a big financial decision, it's wise to consider getting independent financial advice, and always consider your own financial circumstances when comparing products so you get what's right for you.
Read more on this topic