Best broadband deals in the UK
Bag a better broadband bundle today and save loads on your uploads and downloads.
Compare broadband
Start saving money
Find the best deal for you
Get a quote now
Compare the UK's best broadband deals
If you have had enough of your current broadband supplier and want to find a new one, use our comparison service to find one to suit you.
*Average speeds are based on speed available to at least 50% of customers at peak time (8-10pm). Speeds vary according to factors like location, and the speed you receive may differ from the figure in our comparison. Most providers will give a customised estimate based on your address.
---
Best broadband provider for customer service – Zen Internet
It's rare for broadband companies to boast mostly positive reviews, but most of Zen Internet's customer appear to be extremely satisfied.
It has been winning awards for customer service ever since it switched from offering business broadband only.
Best broadband provider for reliability – EE
In an Ofcom survey, EE was ranked joint-best for reliability by broadband customers. The same study also revealed that EE customers suffer the least disconnections in two different categories of internet speed.
Best for price – TalkTalk
Finder regularly checks the price points of the UK's most popular broadband providers at different categories of web speed. TalkTalk typically offers the best value, regardless of the level of web speed you require.
Best broadband provider for speed – Virgin Media
Broadband companies publish their average speeds for each of their tariffs, and Virgin Media blitzes all of its competitors, thanks to its fiber-optic technology.
The fastest average speeds on offer were 350Mbps, while the slowest average speed on offer was 50Mbps. Virgin Media's slowest average speeds are faster than some of its competitors' fastest.
Best broadband provider for bundles – Sky
Sky and Virgin Media both offer a great range of TV and broadband bundles.
Nevertheless, we give Sky the nod as its bundles typically offer more TV channels for a cheaper price. It has a bigger range of bundles to choose from too.
What's more, Sky was the least complained about pay TV provider in 2019, according to Ofcom. It was also the joint-least complanied about for broadband and landline.
Best UK broadband deals 2020: A summary
While there is no universal measure of what makes a "best" provider, we believe these broadband providers stand out from the others and this is why we have highlighted them.
Why do I need to compare broadband providers?
When you hear people talking about broadband, sometimes it's hard to keep track of what's going on. "Just turn it off and on again…!" As long as it's working who cares, right? With so many broadband providers, and even more jargon to get your head around, this attitude is hardly a surprise.
When shopping around for internet, home phone, TV and mobile deals it's important to know what you're dealing with. Providers can leave consumers confused. People end up buying packages unsuited to them, add-ons they don't need or know about, and paying hefty fees which they weren't expecting.
This page is here to help with all of that. If you already know a thing or two about broadband, and just want to quickly compare providers, have a look at the table above. Scrolling further down will take you to a few more helpful pages. These pages will equip you with the information you need to make an informed decision about which provider is right for you.
What you should look for when comparing broadband plans
How long is the contract? Most broadband plans are offered on a 24-month contract. This can make plans cheaper, but restricts your flexibility if you plan to move house or decide you're not happy with your current provider. Plans that run for shorter periods or on a month-to-month basis also exist, though typically you'll pay higher installation costs, and will often have to buy your modem/router/connection device outright.
How much data do you get? The data allowance for broadband plans is typically measured in gigabytes (GB) per month. The higher the amount, the more you'll pay each month. Some providers offer "unlimited" connections, though these will invariably include an "acceptable usage policy" that allows customers to be cut off if their usage is deemed excessive.
Are there unmetered options for services like Netflix? Some plans don't count viewing on Netflix, Stan, Presto or other streaming entertainment providers. That can allow you to opt for a lower (and cheaper) download allowance. Obviously this isn't a concern if you have an "unlimited" plan.
What's the connection speed? For most technologies, you won't have any effective control over the speed – it will be the "best available" and is likely to vary based on your location and the condition of cabling and wiring. On NBN fibre and some pay TV cable connections, you can opt to pay more money for higher download and upload speeds.
What's the monthly cost and minimum total cost? While you're likely to use the monthly cost as your basis for comparison, also look at the minimum total cost. If you sign up for a longer-term contract, you'll often get a discount on installation fees and hardware, but you'll be stuck with paying out the whole contract if you decide it's not suitable.
Bundling discounts. Providers will often offer a discount if you bundle your broadband connection with other services such as pay TV, mobile phone or landlines. While this can save you money, make sure that all the bundled services are suitable for your needs and that you're actually saving money. Bundled deals will also usually require you to sign up for a 24-month contract so if you want to leave it could be tough.
Latest broadband headlines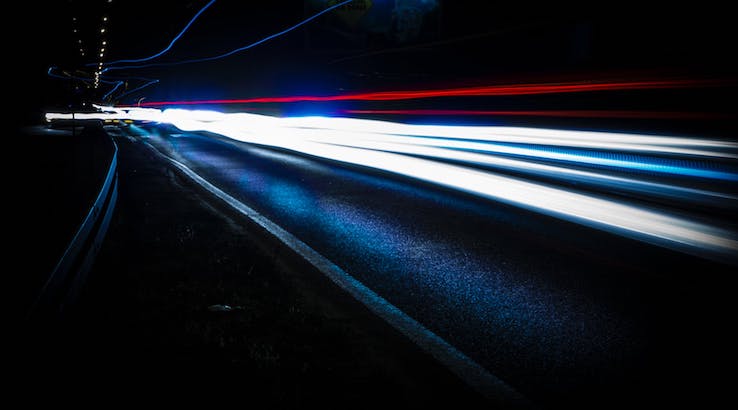 Government to announce switch-off date of older and slower system.
Read more…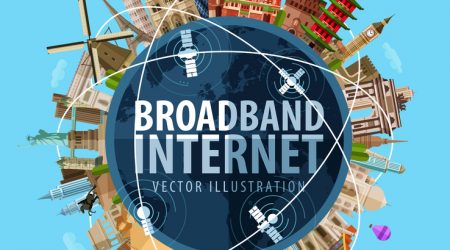 UK in top fifth of countries for fastest broadband.
Read more…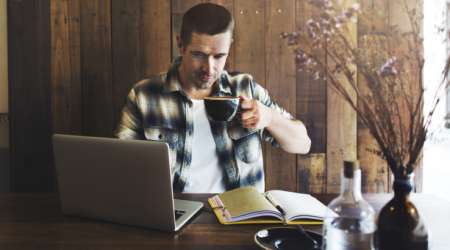 BT and TalkTalk drew the highest number of complaints.
Read more…
Read more on this topic