Compare the best notice savings accounts UK 2023
Discover a range of notice savings accounts with rates up to 3.65% AER.
Many savers face the same dilemma: when am I going to need the money I'm putting aside? Should I lock it away in a fixed rate bond or keep it to hand in an easy access savings account? Not everyone knows that there's a middle ground between the two. If you can't make up your mind, notice savings accounts could be a good compromise.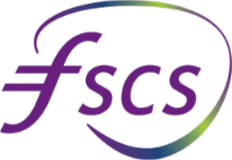 Is my money safe?
The Financial Services Compensation Scheme (FSCS) guarantees that it will step in to compensate the first £85,000 (£170,000 for a joint account) you have saved with a UK-authorised bank, building society or credit union in the event that the business goes bust.
Compare notice savings account rates
Table: sorted by interest rate, promoted deals first
We compare the following savings accounts
What are notice savings accounts?
Notice savings accounts are savings accounts from which you can withdraw your money whenever you need it, as long as you give adequate notice to your bank. The notice required will depend on your account's terms and conditions.
As access to the account is possible but only under certain conditions, the interest rates offered by notice accounts normally stand somewhere between those for easy access accounts and fixed rate bonds.
How do notice savings accounts work?
Notice savings accounts are not so different from easy access savings accounts, but you must make sure you know the terms and conditions inside out before applying, because the notice period makes things a tad more complicated:
Application. Usually a pretty straightforward process, you can apply online or in person by providing your personal details and a proof of ID.
Deposits. You can make deposits into the account whenever you like. Be aware that some accounts can only be opened with an initial deposit of £1,000 or more.
Interest. It can be paid monthly or annually, into the account itself or into a current account.
Withdrawals. You can only withdraw your funds or close the account after the agreed notice period has passed. Some accounts may also restrict how many times a year you can do it.
Notice period. This can vary hugely, but for most notice savings accounts, it's between 30 and 90 days. The longer the notice required, the higher the interest rate is likely to be.
Should I get one?
Notice savings accounts are weird little creatures. They aren't hugely popular because if you need your savings to deal with an emergency, 30 days tend to be too long a wait anyway. People often prefer keeping emergency funds in an easy access savings account or in a current account and extra savings in a fixed rate bond, where they can earn more interest.
However, notice savings accounts can become handy if you already have a home for your emergency funds, but are unsure of your medium-to-long-term plans. For example, if you think you may need to pay the deposit for a house or buy a new car in the next 12 months. These kinds of decisions take time anyway (but not a full year!), so notice accounts are a good option.
Finally, they are also a good idea if you think you may want to make extra deposits into your account: fixed rate bonds don't allow it after the first week or so from account opening.
How to compare notice savings accounts
There aren't loads of notice savings accounts available on the market, but here's a basic list of features to check out when comparing options:
Interest rate. It will come as no surprise to you that the higher it is, the better for your finances.
Notice period. A shorter one means easier access to your savings but may also come with a lower interest rate.
Minimum initial deposit. Some accounts can be opened with as little as £1, but that's not always the case.
Where and when interest is paid. It may not make a massive difference, but you still want to check if it's monthly or yearly and whether you can choose between having it sent to the savings account itself or to another account. If it's paid into the account itself, you'll also earn interest on your interest.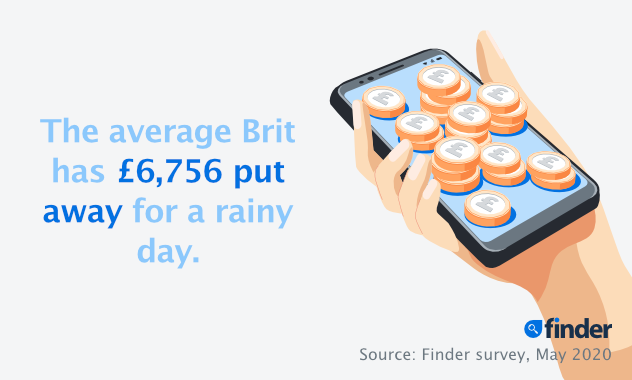 Are notice savings accounts safe?
Most notice savings accounts are covered by the Financial Services Compensation Scheme, which protects your savings up to £85,000 per account. Make sure you double check that is the case with the account you're considering.
Pros and cons of notice savings accounts
Pros
Good way to save money you don't need to access quickly.
Can be a good place to keep money that isn't in your emergency fund while you work out your medium to long-term plans.
Potential to earn a better interest on the money you've put aside.
Cons
Not a great way to save if you need easy access to your savings in a short space of time.
The bottom line
Ultimately, notice savings account are useful as places to keep money that you don't need immediately or for emergencies. They can be a good short-term solution while you consider any other goals for your money once other needs have been met, like an emergency savings fund.
Notice savings accounts offer more you more flexibility in when you can make deposits when compared to a fixed rate bond. But if you have longer-term savings goals for purchases you wish to make between one and five years from now, then other types of savings accounts are likely to be more suitable for you.
Frequently asked questions
We show offers we can track - that's not every product on the market...yet. Unless we've said otherwise, products are in no particular order. The terms "best", "top", "cheap" (and variations of these) aren't ratings, though we always explain what's great about a product when we highlight it. This is subject to our
terms of use
. When you make major financial decisions, consider getting independent financial advice. Always consider your own circumstances when you compare products so you get what's right for you.